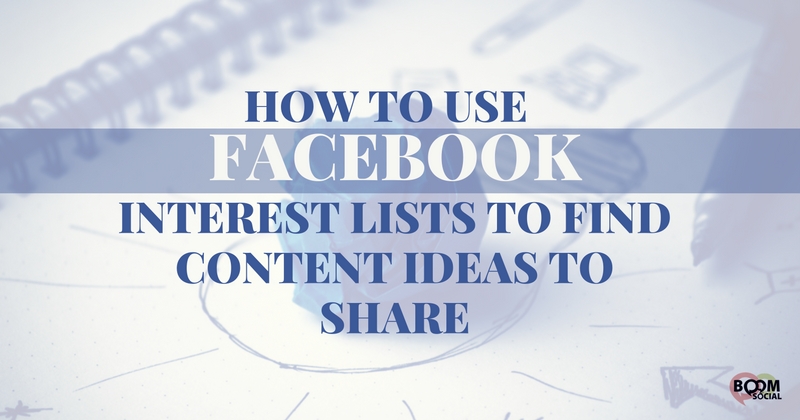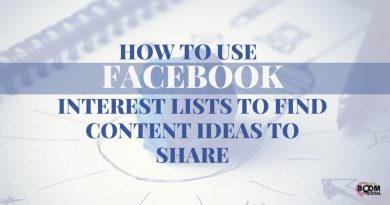 If you have ever posted a Facebook page update and been less than thrilled with the how people respond to it, then this is the post for you.
If you have ever posted a Facebook page update and been less than thrilled with the how people respond to it, then this is the post for you.
This is perhaps my #1 tip for consistently creating unique, thoughtful, compelling content that gets liked, shared and commented on. But before I dive into the specifics, it's important to briefly revisit interest lists, and how to use them for your business.
What's an Interest List Again?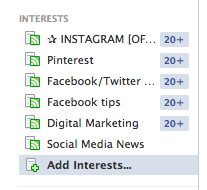 If you are like most people, you have 'liked' dozens or even hundreds of pages. This, along with the fact that you probably have hundreds or even thousands of friends makes for one cluttered newsfeed! Keeping on top of the most important news and updates can be extremely difficult.
One of the best ways to segment the content on your newsfeed is to use interest lists. By creating or subscribing to interest lists, you will only see top posts from the people or pages who are on your list. By clicking on your individual lists, you can view only popular, relevant posts from the people or businesses you care about.
One of the benefits of using interest lists for your business is to help you monitor not only industry leaders and experts, but to keep an eye on what your competitors are posting. You may want to make sure you keep those lists 'private' though :-).
3 Ways Interest Lists Help You Find Great Content
1. Create Interest Lists Based on What Your Fans Like
With the help of Graph Search, it's now even easier to find out which pages your fans are interested in. By creating lists of pages your fans or target market follow, you can make sure you are on top of what your fans are reading and are engaged with.
To find out which pages your fans like, simply go to Graph Search and type in 'pages fans of  __________ like' (using your page name, of course!).

Create an interest list named something like 'Pages my fans like', and you will be able to quickly filter down your news feed posts into the top news from those pages anytime you like.
For more tips on using Graph Search for business, see my posts How to Use Graph Search for Business and How to Create Facebook Interest Lists.
2. Share Top Content.
One way to use the information you have gleaned from your industry interest lists is to share popular posts and updates with your fans. For instance, if there's breaking news in your industry, be one of the first to share these important updates. Or better yet….
3. Create Content That Adds a Unique Perspective to the Conversation.
While there's definitely a time and place for sharing content from others, why not create your own content based on what your fans are finding interesting and valuable?
As you scan the top posts in your interest list, take note of which updates are the most popular in terms of likes, shares and comments. Now ask yourself: what can I add to this conversation? What unique perspective can I share via my own Facebook or blog post?
Create your own unique content, and then promote it to your Facebook fans and blog readers.
This is my #1 tip for consistently creating popular content that is in line with the interests of your fans and target market.
Now you know how to use interest lists to find content ideas to share!
Do you use interest lists? Have you ever used them for finding new content ideas? Share in the comments below!
About Author