Think brand deals are only for mega-influencers with hundreds of thousands of followers?
Think again!
Increasingly, brands want to work with influencers and content creators who have smaller – but more engaged – communities.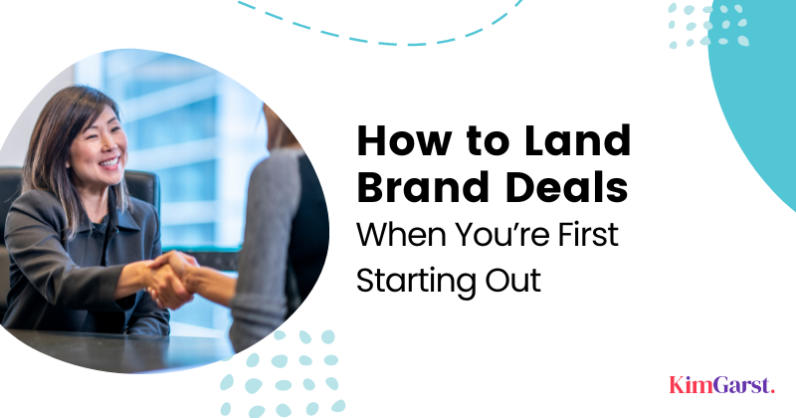 While some brands still mostly care about follower counts (i.e., getting in front of lots of eyeballs), that strategy just isn't working anymore…at least when it comes to making sales.
Instead, savvy brands want to work with smaller influencers who have…

Reach – Reach is typically much higher in smaller communities. Huge communities may look impressive at first glance, but don't be fooled: their % reach is probably a heck of a lot lower than yours!
Engagement – In smaller communities, people tend to be more engaged, meaning they're more likely to click, comment, view and mostly importantly, BUY.
Relevance – Smaller communities are typically more relevant to brands as they are highly-targeted (e.g., a community of 1K fitness professionals will be more relevant to a health brand than a general community of 10K).
And remember, no matter the size of your audience, the key is to consistently produce high-quality content.
And remember, no matter the size of your audience, the key is to consistently produce high-quality content.
Click To Tweet
There is no substitute for this, so make sure you have a plan for creating content that resonates with your audience!
3 Ways to Land Brand Deals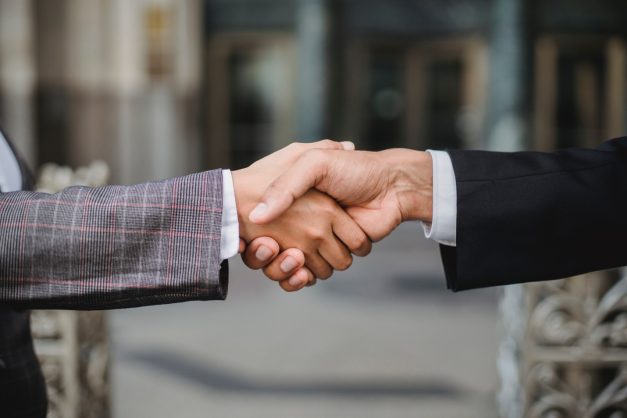 Let's jump into the nitty gritty, and the reason you're reading this post.
If you've never landed a brand deal, the whole process can seem pretty overwhelming. Some questions you may be struggling with include…
How do I find brands who are actively looking to collaborate with influencers like me?
How do I find brands whose values align with my own (and with those of my audience)?
Is there any place brands "hang out" online where I can connect with them?
And finally, once I've found a brand I want to work with, how do I go about reaching out to them?
In my experience, there are three main ways to land brand deals…and as I share these below, I'll also answer the questions above.
Strategy #1: The "Bump Into" Strategy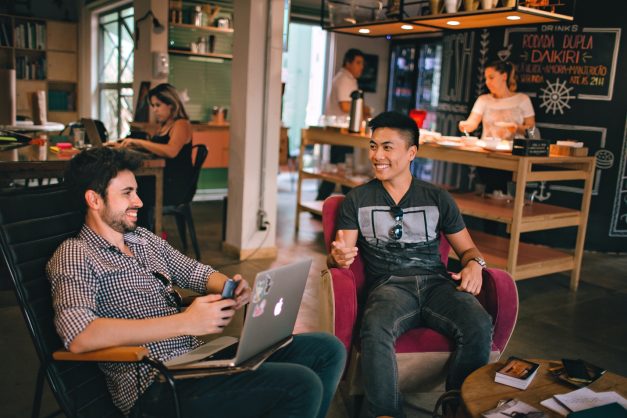 This is very much what it sounds like. This is where you bump into brands online, purely by happenstance.
While it's amazing when this happens organically, it's definitely not a consistent and reliable way to land brand deals.
Instead, this strategy tends to be random – and quite frankly, kind of messy!
The brands you bump into may not be ideal, and pursuing a less-than-ideal partnership may lead to disappointing or frustrating results…for one or even both parties.
One thing you'll notice is that the larger your community gets the more often people will reach out to you. For instance, I currently get 10-20 emails every single day from people wanting to work with me.
Unfortunately, most of these brands or influencers (I get pitches from both!) aren't a great fit for my business.
You'll find you may also get pitches from brands who want to give you free product in exchange for a sponsored blog or social media post.
I get it – free stuff is NICE! Especially if you're just starting out.
But remember: if you don't value your brand, others aren't going to either.
If you get a pitch like this, it's definitely okay to accept free product (for instance, a free tool to test out and promote to your audience)…just don't be afraid to ask for some money on top of that.
Because we all know, MONEY TALKS! <grin>
Strategy #2: Join Creator Platforms (aka Influencer Platforms)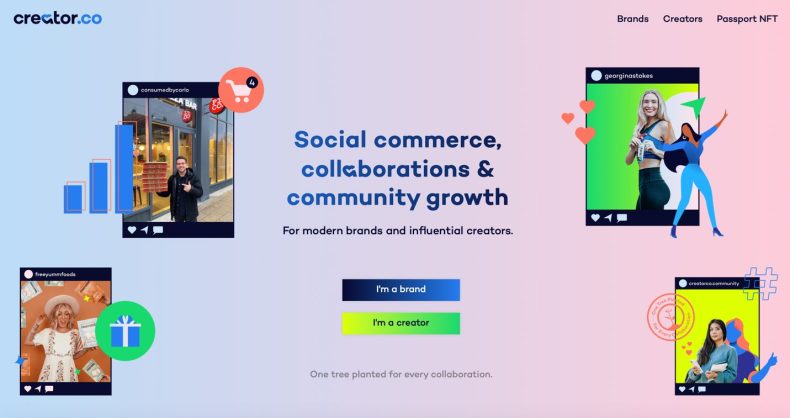 Did you know there are platforms that exist solely to connect brands with influencers?
This can be a great opportunity, especially for smaller influencers who may not happen to "bump into" brands.
A quick Google search will turn up dozens of creator platforms (also sometimes called influencer platforms).
These are essentially matchmaking services that connect brands with influencers. As an influencer, you'll give details about your community, including demographics, reach and engagement.
A couple of the most well-known influencer platforms are Grin and Creator.co, but there are SO many others to choose from!
Keep in mind every platform will have a slightly different vibe, and will cater to different types of influencers. For instance, Creator.co is known for its focus on connecting small businesses with micro-influencers…so if your audience is in the 1K-10K range this one could be perfect for you!
Strategy #3: Do Outreach to Brands You Love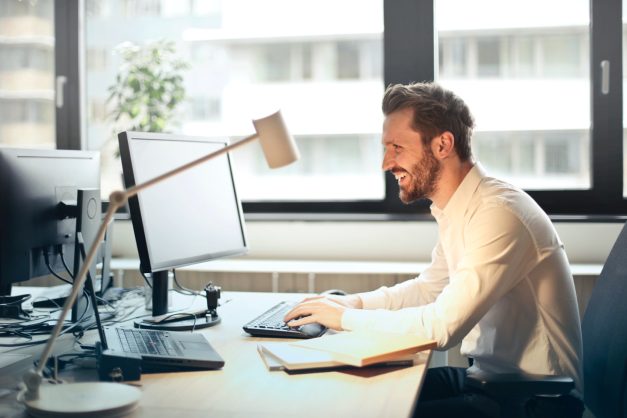 This is far and away my favorite strategy to land brand deals.
It's also the most labor-intensive one, but trust me when I say it's WORTH it!
The most basic form of outreach is email outreach, which is just what it sounds like: reaching out to brands via email and suggesting collaborations.
A few tips for doing email outreach:
DO choose brands you already know and love. This will make your pitches much more authentic and organic. If you can say, "I've used your product and love it!" your pitch will definitely stand out from other, more generic pitches.
DO make suggestions. Avoid simply asking the brand to "collaborate"; instead, offer specific suggestions for ways you can help them reach their goals. For example, "I would love to collaborate on a YouTube video where I show my community how to use your tool."
DO use keywords like "co-create" and "collaborate." These are hot words right now, so use them to make your email stand out!
DO reach out from a value-based perspective. Let the brand know why this collaboration matters to them. Do you share the same target audience? Have you increased leads or sales for similar brands in the past? Make sure to mention this in your pitch.
Final Thoughts
If you're a creator and this post has whet your appetite for earning revenue…or if you want to support the creator who is out there trying to monetize their business, we have opened my brand new Authority Creator program.
Authority Creator is designed to be a business opportunity for anyone who wants a "business in a box", and who wants to be an authority creator consultant.
OR, maybe you're a creator who can't afford to hire someone, but you also know you need to learn how to do all these things…this would be a perfect fit for you.
Find out more here.
Have you monetized your authority? The opportunity to do so is SO rich now, even if you only have a small community…and I want YOU to get in on it!