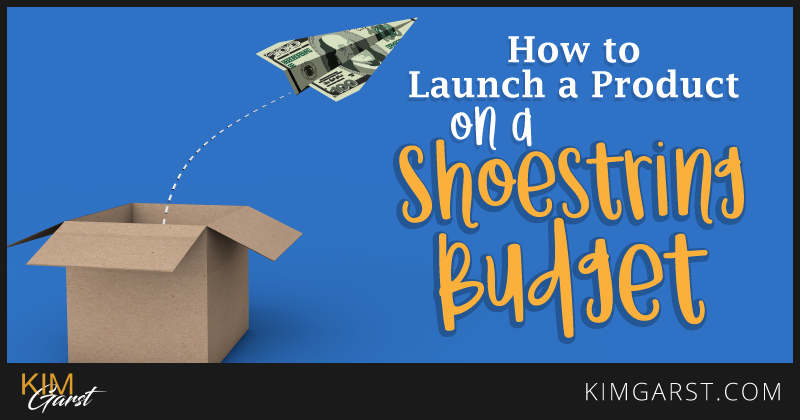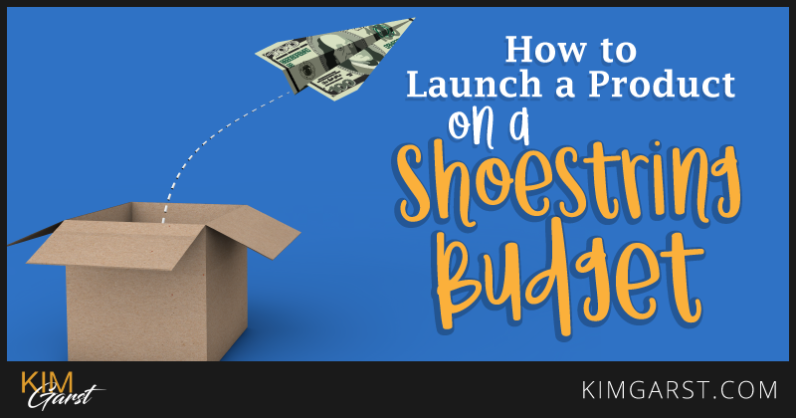 If you're like most entrepreneurs, you probably have a steady stream of new ideas running through your head 24/7. The problem is, there's only so much time and money to go around and when you need to launch a product your first thought may be of dollars!
Sometimes, there is a product idea that's so great – so amazing – that you just feel compelled to do something about it, whether you have the funds to launch it or not.
If you find yourself in this situation, you need some low-risk, low-cost strategies for getting your product off the ground.
How to launch a product on a shoestring budget:
1. Use e-junkie to add a buy now button to your website
If you already have a website and just need to an e-commerce feature, it doesn't get much cheaper than e-junkie. This software lets you add a shopping cart or buy now button to your website, and allows you to offer a number of different payment options. And the best part? The basic package lets you sell up to 10 products for just $5/month!
2. Start selling now with Shopify
If you don't already have an online store (or at least a basic website), this will be a necessary investment. Fortunately, setting up an e-commerce site doesn't have to be complicated or costly!
Shopify lets you create an online store for just $29/month. Or, if you just want the ability to sell locally (at tradeshows or events), through Facebook, or through your existing website, you can do this through Shopify for only $9/month!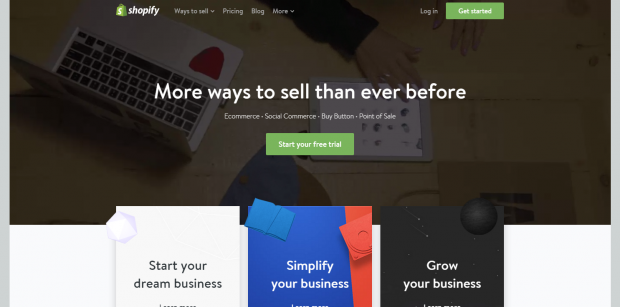 3. Get the word out with free ad credits
Most big ad networks (AdWords, Yahoo, etc.) offer free ad credits for new advertisers. While you can't request these coupons, they often come as part of other offers or services; for instance, many web hosts give these out when you purchase a hosting package. These credits can range anywhere form $25-$100…which can often be just enough to test and tweak a campaign, and start driving traffic to your sales page when you launch a product.
4. Offer a free webinar on a related topic
People buy from people they know and trust. And one of the best ways to help your prospects get to know you is by offering valuable free information. Promote a free webinar to your prospects, offering help or information on a particular problem that's related to your product. At the end of your webinar, offer an exclusive discount or coupon code for your new product.
If you are looking for inexpensive webinar software, here are a few low cost or free options:
Webinars on Air: $19.97/month for up to 25 attendees
Skype: Group calls up to 25 people are free.
WebinarIgnition: This is a webinar plugin for WordPress that will cost you $97….BUT, this is a one-time fee, unlike other webinar software which typically charges by the month.
5. Get free traffic through social media
You knew social media had to be on this list, right? 🙂 I'm going to assume you have already been using social media to build a targeted audience online. If you have regularly been sharing valuable information with your fans and followers, and your product helps them solve a common problem, many will already be primed to buy your product.
Following are some ways to entice your social media followers to click through to your site and buy your new product!
Build excitement around your launch by changing your social media cover photos to 'coming soon' images.
Allude to your product in the weeks coming up to your launch. Create a sense of mystery so your followers can't wait to see what you're launching!
Partner up with other complimentary businesses in your niche to promote each other's products.
Create a short video you can share on YouTube and your other social media properties as part of the launch.
Hold a giveaway to generate a buzz around your product.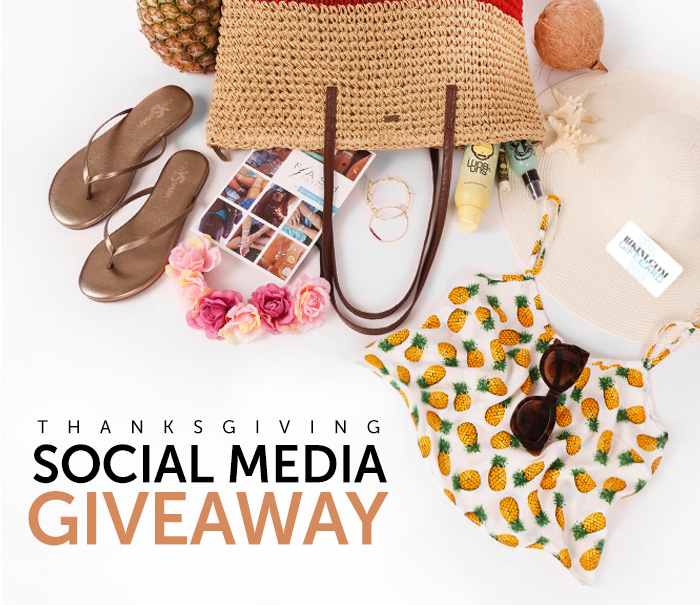 I hope this post has shown you that you don't have to spend a fortune to launch a product. You CAN launch a product on a shoestring budget, if you know and use these low-cost strategies!
What would you add to this list? What tools, software or strategies have you used to launch a product? Share below!
About Author