Are you a content creator who wants to make money from all your hard work?
Whether you're a podcaster, social media influencer, video producer, newsletter author, blogger – or maybe all of the above – you can and SHOULD be earning what you're worth.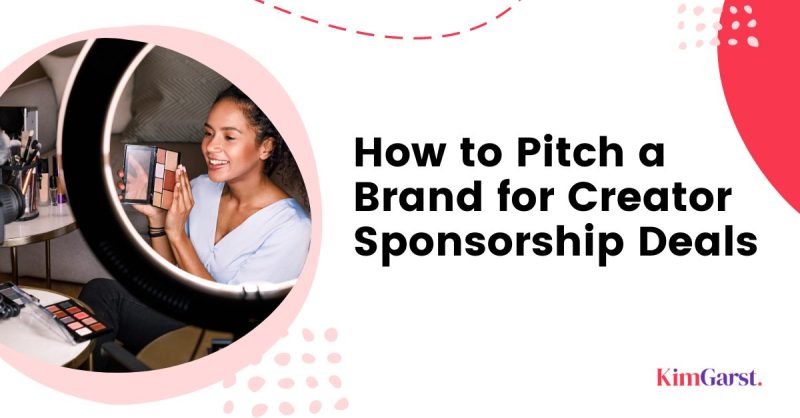 Trouble is, there are a LOT of content creators out there right now, and it can be difficult to stand out from the crowd.
According to one recent estimate there are currently 200 million content creators out there. Now, keep in mind most of these creators won't be looking to earn from their work – they'll be creating content for the sheer enjoyment of it.

According to one recent estimate there are currently 200 million content creators out there.
Click To Tweet
But if you want to turn your content creation into a paying gig (or more than a gig, a full-time income) you'll need a proven roadmap.
That's why in this post I'm going to share my proven strategy for pitching brands for collaborations and sponsorships.
By this end of this post you'll know exactly what you need to do to get your next (or first!) lucrative sponsorship deal.
Step 1: Stalk Potential Brands.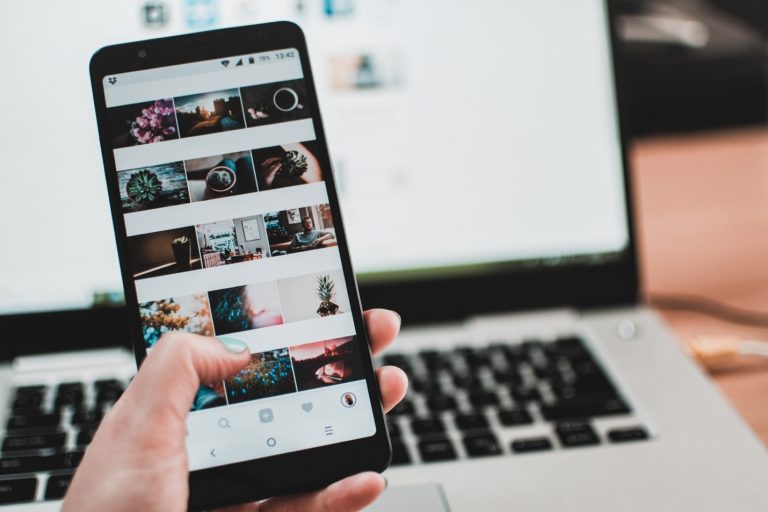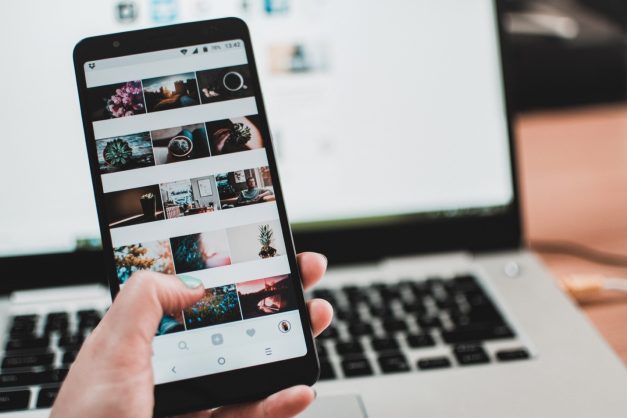 Now, please know that I'm using the word "stalk" in the best possible way!
Before you even think about reaching out to a brand, you absolutely MUST do your due diligence. This will mean spending at least 45 minutes to an hour researching the brand you're going to approach.
There are four main ways I recommend doing this.
1. Look through their socials. Take the time to look through all their social media accounts to see what type of content they post. This will give you a good feel for how you might be able to collaborate with them in a consistent, effective way.
2. Look at their past brand collaborations. This is SO important! Imagine pitching a brand with an idea, only to find out they've already done that exact collaboration with another influencer (insert head smack emoji).
3. Find out the brand's mission statement. Their mission statement will tell you what they value and what's important to them, and therefore if you align with their mission. For instance, if you're a vegan fashion blogger approaching a company that supports leather farming, you're probably barking up the wrong tree!
4. Read through their blog posts. This is particularly important if you want to pitch a review post or other blog-related collabs. It will also give you insight into the brand's voice and whether it aligns with yours.
Step 2: Email Outreach.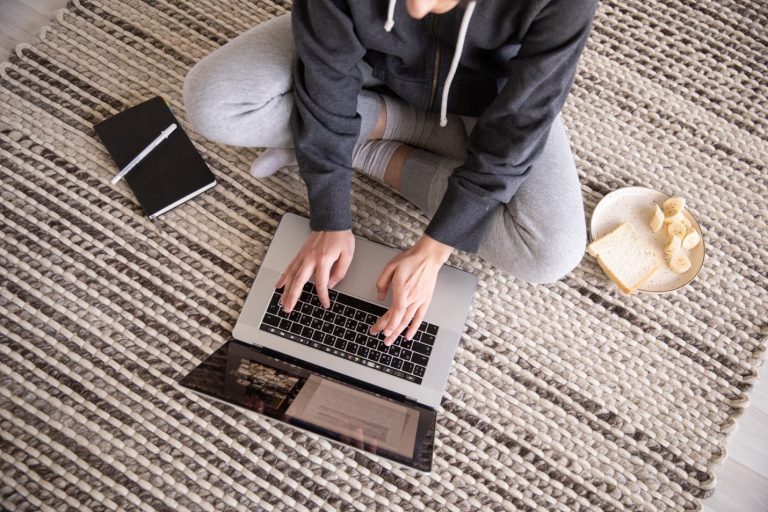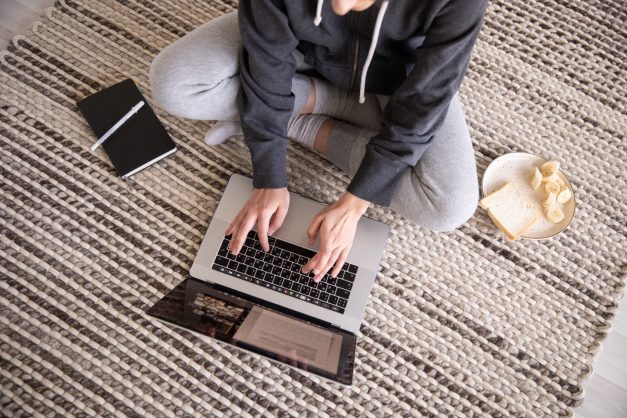 Once armed with the info you gleaned in step 1, it's time to actually craft an email to the brand. There are seven steps to creating the PERFECT outreach email.
1. Craft an Attention-Getting Subject Line.
No need to get clever here!
You want to make sure your subject line is short and sweet, and that it clearly articulates the purpose of your email.
Don't be afraid to be direct and specific. You want the recipient to immediately know that you're pitching a collaboration.
Avoid using any words that might get caught up in spam filters. Some potentially spammy words and symbols include:
Buy
Earn
Opportunity
$
Cost
Money
Increase sales
Two words you definitely SHOULD consider using are collab or collaboration. Why is this? Many brands are actively looking for collaborations with influencers.
This is because brands that have gone the traditional advertising route are now finding it's a) too expensive and b) just not effective.
Instead, Savvy brands prefer to work with influencers because they know the average ROI is a whopping 5x.
Savvy brands prefer to work with influencers because they know the average ROI is a whopping 5x.
Click To Tweet
Some possible subject lines you could use include:
Potential Collab with [company name] Invitation to Collaborate with [company name] Sponsorship Inquiry: [company/influencer name] Reaching Out About Possible Collaboration
Interested in Collaborating with [company name]
2. Briefly Introduce Yourself.
Keep in mind this isn't about YOU!
That said, you do want to briefly share a little bit about yourself. Showcase who you are so you catch their attention and so they know you'd be a good fit for their brand.
This intro should be between one and four sentences long.
If you've received accolades as an influencer, this is a great place to mention it – for instance, "As a Forbes magazine Top 10 Social Media Influencer…."
Or if you've previously worked with brands and achieved great results for them, mention that here – for example, "I partnered with [brand name] last month and helped them increase their monthly revenue by 3x."
The goal is not to brag, but rather to convey that you have credibility around things that matter to the brand.
3. Highlight What You Love About the Brand.
If you're just starting out, I recommend pitching brands that you already have personal experience with. If you've used their product, it becomes easy to say something like, "I've used your product for x years and here's what I love about it."
This adds a level of authenticity to your pitch, and it will just naturally make you a better fit for a brand collab.
That said, you can 100% still pitch brands that you have no personal experience with. In this case, keep your pitch a little more generic, saying something like: "I love that your brand cares about the environment and that you give a portion of your sales to support this cause."
This shows that you know what's important to the brand and this will naturally make you stand out from the totally generic pitches they are likely getting from others.
4. Attach Your Media Kit.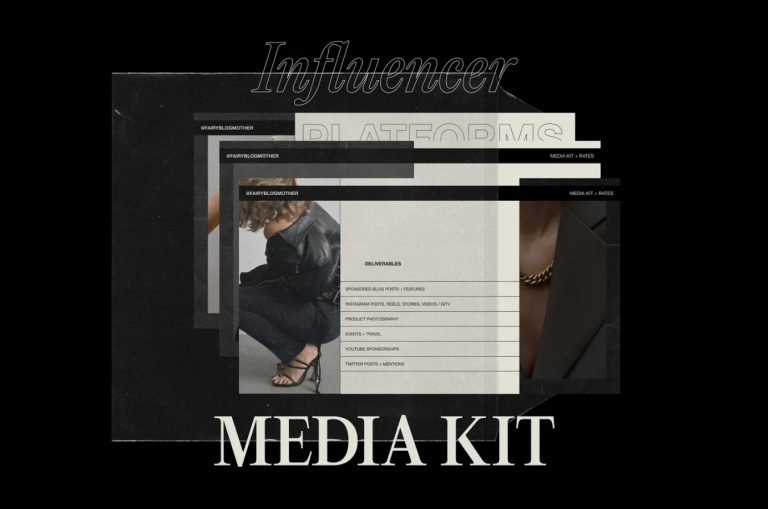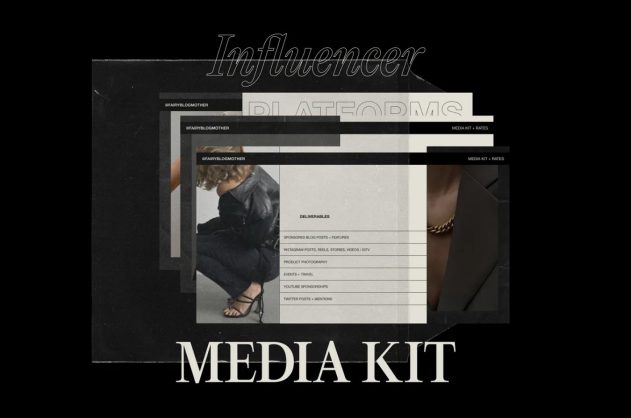 If you're new to the game you may not have built out your media kit yet, and that's okay! There's no time like the present to start.
In your media kit, you'll definitely want to highlight other brand collaborations you've done. Share what those collabs looked like, and especially the results you achieved.
For instance…
"Product review blog post I did for x brand received 5,000 views and 250 shares."
"This video I did with x brand was viewed 25,000 times and drove $10,000 in sales."
"This is An Instagram collab I did with x brand grew the brand's IG follower count by 5,000."
Keep in mind your media kit will continuously evolve! As you do new collaborations, be sure to update your kit accordingly. Take it from me: don't wait to add new collabs to your kit! As time goes on, you'll forget important results and it's a major PITA to go back and try to gather this info later on.
5. Showcase your Social Platform Numbers.

Make it as easy as possible for the brand to see your social media stats – don't make them go hunt and peck for this information! You want to immediately catch their attention and make sure they know whether to even pursue a conversation with you.
Some of the social media numbers you'll want to share are your:
Profile stats. This includes your follower, fan, subscriber (etc.) numbers.
Audience demographics. Share WHO is in your audience. For instance, "I have 500K small business owners in my audience," or "I have a community of 10K fitness professionals.
Post summaries. This could include stats like number of likes, shares and comments on your social media posts.
Top-performing posts. Highlight some of your best posts, especially ones that have been part of past collabs.
Story summaries. If you regularly do stories, make sure to include stats on likes and comments.
Top-performing stories. Again, be sure to share stories you've done as part of other brand collabs.
6. Include Your Rate Sheet.

Now this is something not all experts recommend. I think some people are of the mindset that you shouldn't lay all your cards on the table right off the bat!
To that, I would say: why waste a brand's time if you're totally out of their price range?
When creating your rate sheet, I recommend giving ballpark numbers. Give a range so brands know there is some flexibility within your rates.
This is particularly important if you've only done a few brand sponsorships…and especially if you haven't done any at all.
Speaking of which: if you're new to the sponsorship game, consider offering a first-time partnership rate to sweeten the deal.
You could also offer a "bundle" rate which will give the brand more bang for their buck! For instance, maybe you want to offer a special deal to promote a brand on multiple platforms. This could mean you knock 25% off your usual rate if they, for example, hire you to write a blog post AND create a YouTube video highlighting their brand.
This is a great way to bring in some extra revenue while also offering additional value to the brand.
7. Include a Call to Action.

This is such a basic tip but one that often gets forgotten!
You might assume the brand will know exactly what to do next after reading your email. But I find it just makes sense to specify exactly how they should connect with you if they're interested in collaborating.
This could mean hitting "reply" to your email, sending you a DM on Instagram, or booking a phone call via a booking link.
Make it as obvious (and as easy) as possible for the brand to connect with you so you can start collaborating ASAP.
How to Achieve $10K Months as a Content Creator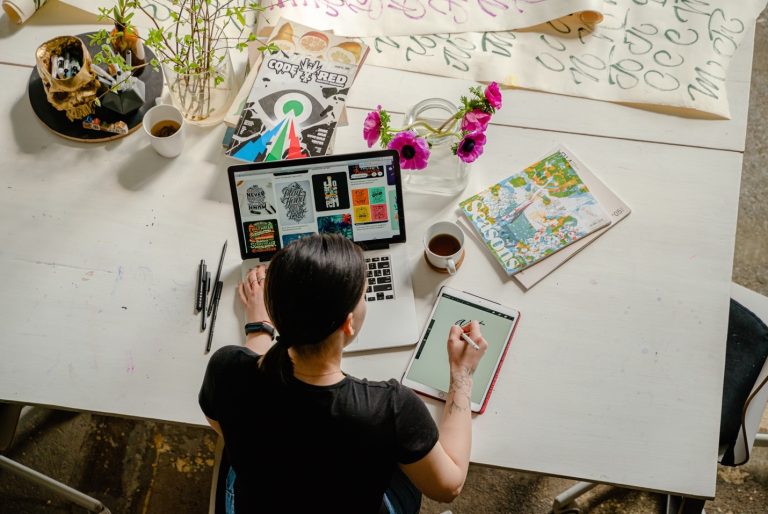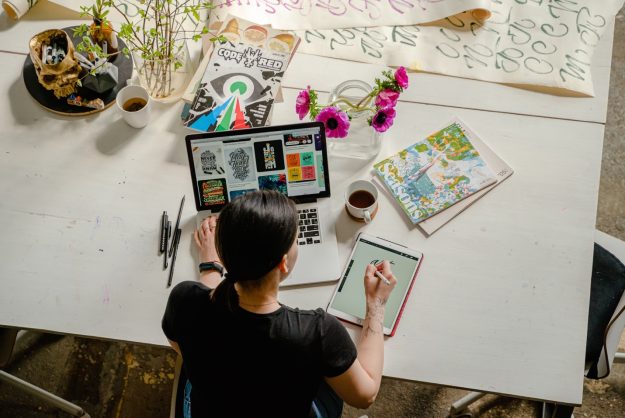 I trust this post has given you a solid understanding of how to pitch brands for sponsorship deals. This is the same strategy my team and I use and it really WORKS!
But as a content creator, pitching brands is just one piece of the puzzle. So many content creators I've seen are still struggling with all the other key elements of running a successful content creation business. For instance, they often don't know how to:
Choose a high-converting lead gen. This is a free or paid digital product that gets prospects into their sales funnel.
Build an authority page. They may know how to pitch brands, but they have nowhere to send them! An authority page tells the brand who you are, what you do, and contains a message that's perfectly aligned with what you can offer.
Determine how much to charge for sponsorship deals. Most creators either completely under or overcharge, leading to few (if any) brand deals.
Create a media kit and pitch deck. These are critical to nailing down deals and yet so many content creators either don't have them, or don't have effective ones.
Question for you… Have you heard the term Authority Creator™ Consultant?
There are SO MANY content creators out there right now, and yet most don't know how to monetize their content using the strategies I've just outlined.
This is why my team and I have created an incredible and totally unique business opportunity for content creators…OR for those who want to support content creators.
As an Authority Creator™ Consultant, you will learn exactly how to:
Create effective pitch decks and media kits
Do email and video outreach to land lucrative sponsorship deals
Build a high-converting authority page
Collect lead gens that help you monetize your knowledge and expertise
Use automated emails to engage your audience and drive sales
My goal (and promise) is that as a certified Authority Creator™ Consultant you can achieve consistent $10K months with the right knowledge, coaching and community support.
If you have the money to hire someone to do everything I've mentioned above, you can definitely do that.
However, through my Authority Creator™ program, you'll learn all these important skills AND be able to use them to help other content creators…leading to your first or next $10K month.
If I've piqued your interest and this sounds like something you could be interested in, watch this free training I created for you and book an application call.
I'm curious: Are you a content creator? Or, are you a consultant who regularly works with content creators? How can I help you get to $10K months? Let me know in the comments below!
About Author