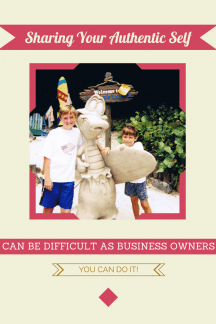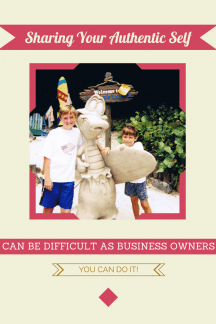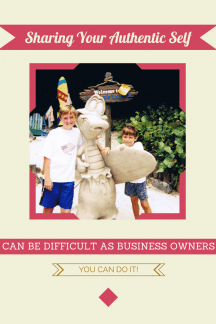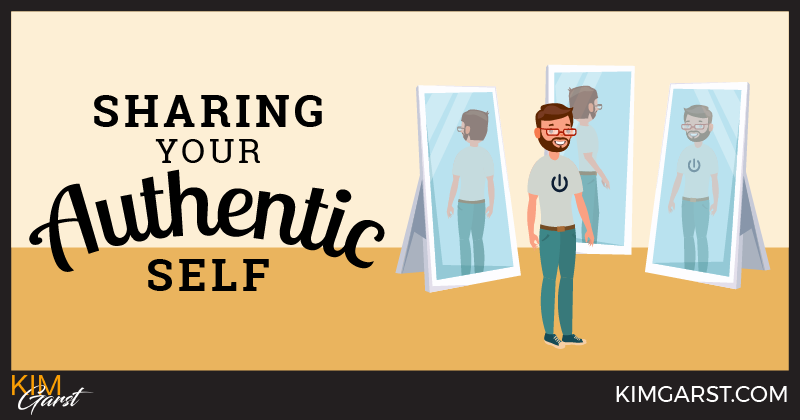 One of the toughest things we face as a business owner is sharing 'us' with our clients. Yet this is the one thing that makes us real and authentic. People want to connect with real people, with life stories of success and even failure. That is what makes us human, approachable and REAL.
So I am going to lead by example today and share a guest blog post that I was asked to write for a new website that launched this past week. This article shares a glimpse of who I am and how I got started online so many years ago. This website's mission revolves around empowering women to lead healthy, wealthy and meaningful lives. Don't worry guys, this info is just as relevant to you :-)!
I am a passionate believer in people's ability to grow an online business and live fulfilled lives that exceed their greatest expectations. This belief comes, in large part, from my own experience. I had no special skill sets, no income to get me started, no resources and certainly no coach to guide me through the maze. What I did have was a burning desire and a won't quit attitude.
I went on to build four six and seven income businesses; one right from my dining room table!
It seems trite to say, that if I did it anyone can do it so I won't say that. What I will say is this…
[Tweet "anyone who has the desire and refuses to give up can make BIG things happen in their lives. "]
I believe that each of you has the power to change your life and I know you can do it!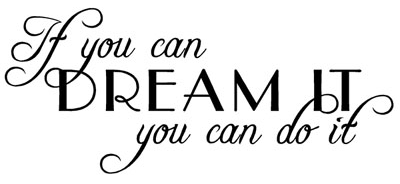 When I first started my home based business, it was a necessity born out of my own desire to stay at home with my newborn son.  My path was already charted in a totally different direction and I thought I could handle being a mom and having a professional career at the same time. I was going to attend law school, become a famous lawyer…you know the deal; dreams that you work towards that you can't quite see how the future is going to work out but that is what you think you want from life so you walk that path.
That vision I had of my future was intact right up until the moment the doctor laid my precious baby boy in my arms. It was like a huge FLASH went off in my head. Enormous love swells up in you like you never knew you were capable of. It is the most amazing and ferocious emotion to know that you are now responsible for this little bundle of joy. Your next thought is NOW WHAT? How do you give your child the best of you and give them the opportunities that you want them to have in life?
I knew, in that moment, that there was no way that I could leave him in the care of someone else while I put what I wanted ahead of him. In fact, what I wanted simply changed and shifted. This shift was very abrupt and you know what? It was totally OK. I left my previous vision of my life behind without a moment of regret and I have never looked back.  I was now a Mom and my new vision for my future wrapped itself totally around my new little baby boy.
I became a stay-at-mom, spent every waking moment taking care of my son and loving every minute of it! While my new life was awesome and I loved being a Mom, I quickly realized that my new vision simply wasn't realistic in so many ways. As a family, we went from two incomes to ONE! Ouch! My husband was in the military at the time and, not sure you know this, but the brave men and women who serve our great country do not make a lot of money!  I knew, that in order to stay home, I had to find a way to supplement our income.
Remember this was over 20 years ago and the Internet was just beginning to take roots from a business standpoint. There were no real resources to tap into as there are today; certainly no coaching because we were all in the same boat…trying to figure it out! I had no idea what a niche was, how to market, even how to cut and paste!
What I did have was a huge determination to make it work and find a way to stay home with my son without forcing our family into poverty.
I share this story with you because I am a firm believer that if I accomplished what I have in the last 20 years; building two six and seven income figure businesses…ANYONE can do it! Especially in today's marketplace where there is so many resources at hand and people who have been there and done that to learn from.
If I could share one very basic element of my mindset that I believe has helped move me towards success, it is this…you have to believe in YOU. You are capable of so much more than you can even begin to imagine. God didn't create junk! Many hide their lights under a bushel instead of letting it shine forth and be a beacon not only for your own family but for so many others. I am a firm believer in thoughts are things…[Tweet "if you think you can, you CAN. If you think you can't, well, you are most certainly right."]
My message to you is DREAM BIG!
YOU CAN DO IT!
If this message speaks to you, drop by my fan page and let me know. I would love to connect with you directly! 
About Author