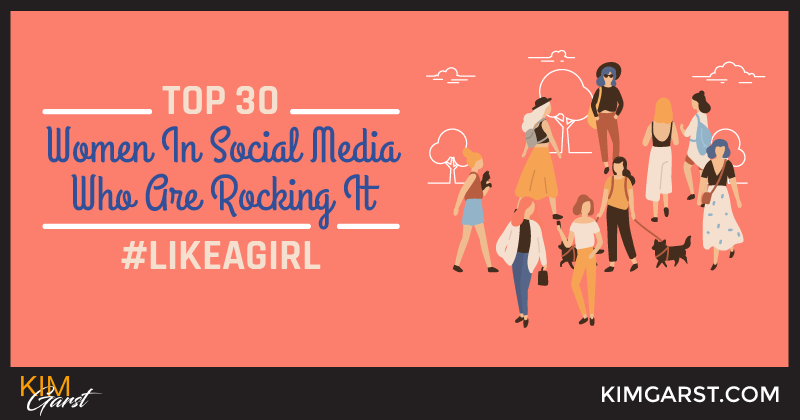 I don't know about you but I LOVE lists! Lists of the best social media tools, lists of the best apps to use and lists of the best people to connect with around certain areas of expertise…love me some lists! As I was watching the Super Bowl and the resulting excitement around the #LikeAGirl campaign, it got me to thinking about all the amazing women in social media. I have enjoyed a lot of success in the social space and my new book, Will The Real You Please Stand Up, is getting a lot of positive feedback. YAHOO! But there are so many amazing ladies in social media that I thought it would be great if I shared some of them with you! Please note, there is no rhyme or reason to the order…They are ALL great women who are doing amazing things! I am sure I am missing a few too so make sure you tell me WHO in the comments below. So here ya go…my top 30 women in social media who are rocking it #LikeAGirl!
I hope you enjoy the list as much as I did putting it together :-)!
Links to all their Twitter profiles can be found by clicking here.
Watch out for these up and comers!
About Author