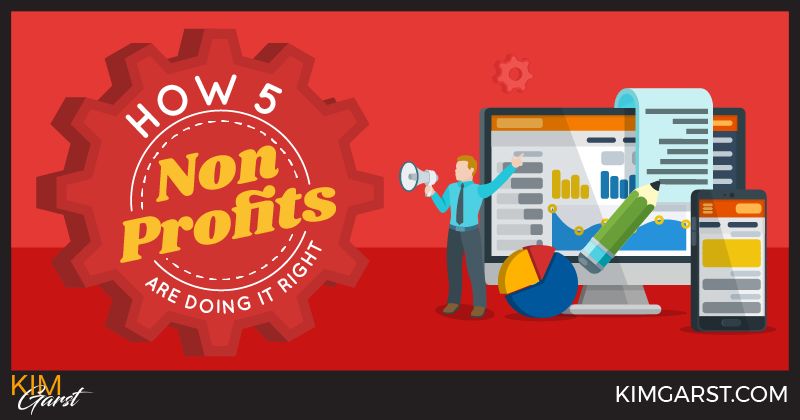 Social media can make a significant impact on donations and involvement to your cause. In fact, MDG Advertising found that when an individual mentions their donation on social media, 39 percent of their friends will also give to the charity. What's more, Twitter mentions can yield up to 10 times more money when fundraising. If your nonprofit organization is struggling with your social media marketing strategy, check out these nonprofits that are doing it right.
1. Project Hope: Participates in Events
#GivingTuesday is an event started in 2012 that takes place the Tuesday after Thanksgiving. It's a movement to encourage people to donate to nonprofit organizations during the holiday season, and it uses social media to get the word out and encourage participation. One such success story comes from its first year with Project Hope.
According to MDG Advertising, Project Hope raised $6,720 on #GivingTuesday in 2012 compared to $784 on the same day the previous year. While this is an excellent example of how a nonprofit is using social media to raise money, 2013's success stories are even bigger, where in the first year, the fundraising company Blackbaud saw a 53 percent donation increase compared to the same day the previous year, and in 2013, they had a 90 percent increase in donations compared to those in 2012.
The moral of the story: Get involved with social media events.
2. GreenPeace: Engages Their Audience
GreenPeace's Twitter page now has nearly 1,000,000 followers, and it's not just their mission to save the environment that's gained attention. One thing that sets them apart is how they actively engage with their audience. For example, they use hashtags to raise awareness, such as their recent campaign, #FreetheArctic30, which is helping raise awareness of 30 activists being held without charge for peaceful protests of arctic oil drilling. They also share strong photos, interesting facts, and fan retweets to keep their audience intrigued and involved.
3. Humane Society: Encourages Participation
If 85 percent of people believe businesses should interact with customers via social media, you can expect that many people also want your nonprofit to interact with them. The Humane Society has this tactic down. On their Twitter page, their community manager specifically encourages direct messages, and on their Facebook page, they reply to concerns, answering questions and offering additional resources.
To keep up-to-date on the go like the Humane Society, consider using tablets within your organization. Research and learn about what is the best tablet for your organization to get the most out of your devices.
4. Invisible Children: Started a Campaign
In 2012, Invisible Children started a campaign called KONY 2012. They created a YouTube video and aimed to make Joseph Kony, the leader of the Lord's Resistance Army in Africa, famous so they could find him and bring him to justice for his crimes. The original YouTube video alone reached 100 million views in under a week, making it the fastest-growing viral video in history, says InvisibleChildren.com. What's more, 3.7 million people pledged their support, and their followers grew by over 600 percent.
While not every campaign will be as successful as this one, posting your own video, using unique hashtags, and utilizing other successful and emotional techniques can help you get the word out about your cause and increase support both on social media and offline.
5. SU2C: Includes a Clear Call-to-Action
Stand Up to Cancer always has a clear call-to-action in their Twitter bio telling their followers what to do next. For example, a previous bio told followers exactly where they could donate with a link included, and during the holiday season, their bio read, "Look bad & do good this holiday season with your#UglySweater at http://www.su2c.org/ugly !" You can also use this idea in your social media marketing strategy by including links to your website or latest campaign in an easy-to-find location, such as your Twitter bio or Facebook "About" section.
Now it's your turn to incorporate these ideas into your own social media marketing strategy. To help you improve your strategy, check out these additional tips.
About Author