Can you believe it's that time again for Social Media Trends for 2020?
I love this time of year because I get to think about what's been going on in the social media and digital marketing space…as well as where we could be headed in the coming months and years.
But as a business owner, knowing what's ahead isn't just interesting – it's a must.
Knowing how to prepare, where to put your money, and whether/how you need to shift your focus is KEY to not just keeping up with the competition…but to leaving them in the dust!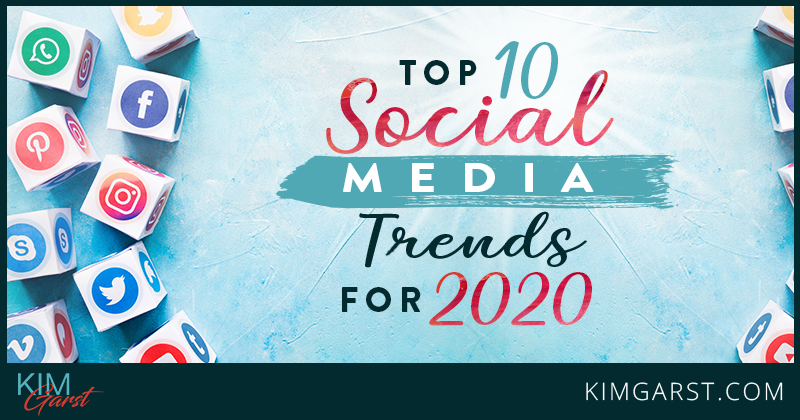 The following are my predictions for the top 10 social media trends for 2020.
And I'd love to hear YOUR thoughts and feedback at the end of the post!
1. Social Shopping will Continue to Grow in Leaps and Bounds.

Social commerce has been growing in popularity for the past few years, and it's only going to get bigger in 2020.
Instagram allowing users to build virtual storefronts on the app is just one example of how businesses can take advantage of this trend.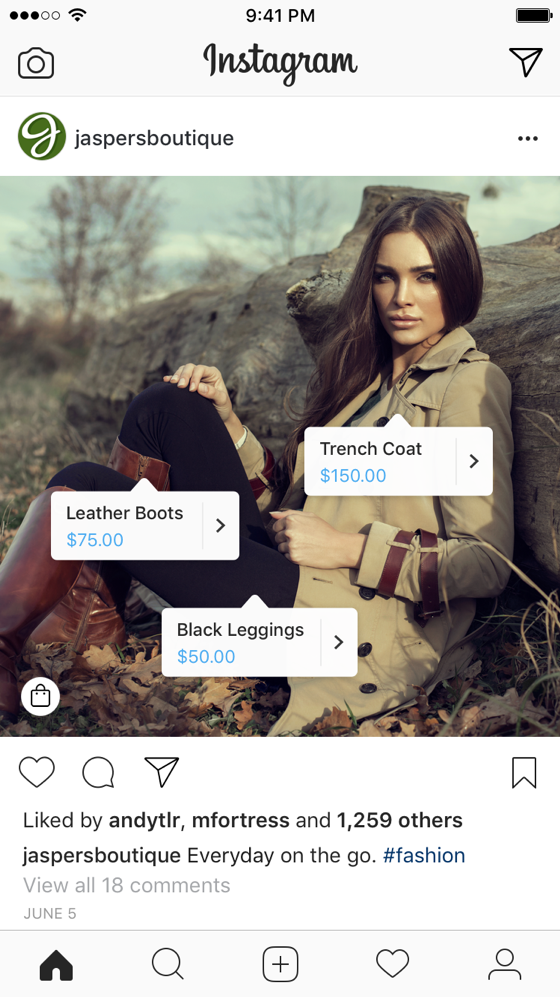 Pinterest also introduced a number of different shopping-related features this year, including catalogs and shopping ads.
I'm especially excited about their brand new Shop the Look ads, which will allow you to tag multiple products (up to 25) in a single image. Users will see 4 products at a time, and can then scroll down to see all the products.
This will be a great opportunity for businesses looking to leverage all the hard work they've been putting into Pinterest over the years!
2. Voice Search Will Account For 50% of All Searches.

Exactly 2 years ago ComScore predicted that over 50% of all searches would be voice searches in 2020. And now that 2020 is upon us, I believe this statistic is pretty darn close!
This means businesses need to be thinking about how to optimize their content for voice search. Some ways they can do these include providing direct answers to common questions on their website, keeping their local business listings current (for people searching for "businesses near me"), and using conversational language when writing content.
3. Facebook Pay will Become Hugely Popular for Sending Money via Social.


In case you hadn't already heard, Facebook recently launched a new payment system called Facebook Pay. The app is currently rolling out to users, so if you don't have it yet, don't panic!
It will allow you to send payments not just on Facebook, but on Messenger, Instagram and Whatsapp as well.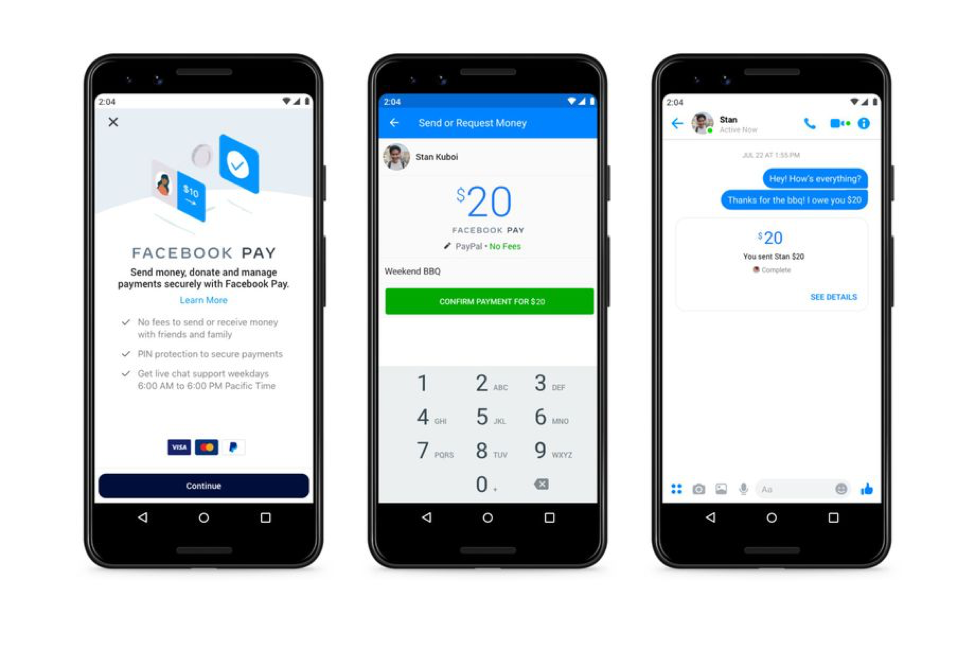 I've already predicted that social shopping will grow in 2020, and Facebook Pay will definitely be one of the reasons why.
However, Facebook Pay will also make it easier than ever to send money to friends or family, donate to a cause, or even shop on
Facebook Marketplace.
And the best part? Facebook Pay won't charge any fees for sending or receiving money!
4. Influencer Marketing Will Continue to Grow

Contrary to what you might think, we haven't seen the last of influencer marketing!
According to the 2019 State of Influencer Marketing report, the average ROI for influencer campaigns is a whopping 430%.
According to the 2019 State of Influencer Marketing report, the average ROI for influencer campaigns is a whopping 430%.
Click To Tweet
While nearly half of the brands use influencer marketing to increase sales, this isn't the biggest reason brands are going to continue to use it in 2020: other goals include brand promotion (79%), content creation (62%) and brand reputation (45%).
I believe we'll continue to see an increase in the number of influencer campaigns brands invest in, and video will be the #1 type of content used for these campaigns.
If you've been on the fence about influencer marketing, 2020 is the year to join the 93% of marketers who already use it in one form or another!
5. Smart Businesses Will Start Using TikTok to Reach Gen Z'ers.
If you've been living under a rock – or simply don't have a teenager – you may not have heard of the super-popular niche social networking app, TikTok.
The app, which is popular for letting users lip-sync to their favorite songs, has become an almost overnight sensation. In fact, the TikTok app was reportedly downloaded 1 BILLION times last year…meaning it surpassed Instagram in terms of downloads.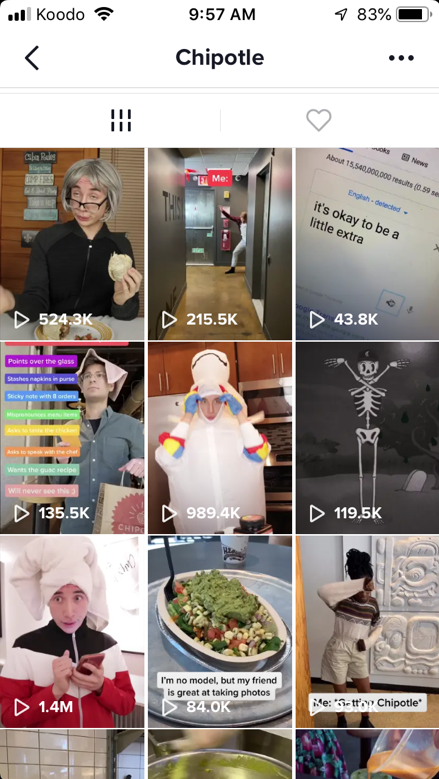 You may be wondering how brands can use a lip-syncing app to market their business and products – while the app was originally mostly used for this purpose, short-form videos are becoming increasingly popular on the app (think short cooking videos, behind-the-scenes clips, new product reveals, etc.).
So, it's definitely time to download the app and start thinking about how to use it for your business!
6. Groups Will be The Way Forward for Businesses Using Facebook.


You probably already know how amazing Facebook groups are for building community among your customers, clients, and prospects.
But what you may not know is that Facebook is investing more and more into groups, and has already increased the visibility of group posts in users' feeds.
We also know that Mark Zuckerberg himself has promised an increased focus on privacy, and on creating spaces for more meaningful, intimate conversations on the platform – sort of the equivalent of a "digital living room".
In light of the all-time low reach of Facebook page posts, an increasing number of businesses will turn to groups to connect with their audiences. They will not only see a greater connection with their members, but they'll also see increased "hard" metrics like post reach, traffic, and even conversions.
7. Video Content Will be Bigger Than Ever.

According to Demand Metric, 83% of marketers believe video content is becoming increasingly important for business.
According to Demand Metric, 83% of marketers believe video content is becoming increasingly important for business.
Click To Tweet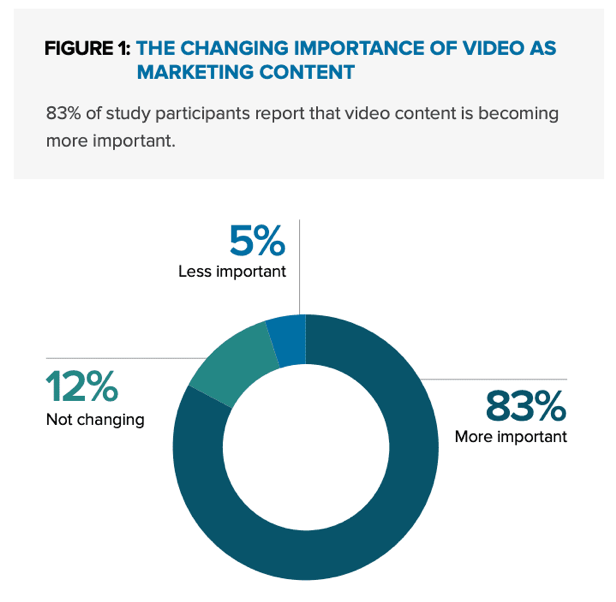 There are many ways to incorporate video into your marketing plan, but some of the most popular uses – according to Demand Metric's 2018 State of Video Marketing report – are for webinars, product demonstrations, social media and explainer videos.
Business owners should also be considering how they can use video to close the sale. Since we know people want to buy from other people, using video to answer questions and provide personalized support may be just what your business needs to increase sales and conversions in 2020.
8. No More likes on Instagram or Facebook.


You're probably already aware that Instagram has been testing the removal of likes from posts for a while now.
One of the main reasons for this is that Instagram wants people to think about the value of posts for themselves – not to be swayed by the general popularity of a post based on like-counts.
It's also meant to encourage users to post more often, given that they won't need to worry about whether a post receives a bunch of likes or not (no more popularity contests!).
According to TechCrunch, Facebook may soon follow suit, removing likes from posts in the newsfeed.
I believe this change is going to lead to shifts in the amount and types of content shared on Instagram and Facebook. We're going to see more original, creative content, and less "fluffy" content that's shared simply to garner likes.
9. Whatsapp Will Continue to Dominate The Mobile Messaging App Market.

Whatsapp currently boasts approximately 1.6 BILLION monthly users. It's particularly popular outside of North America, in countries like India, Brazil, and Argentina.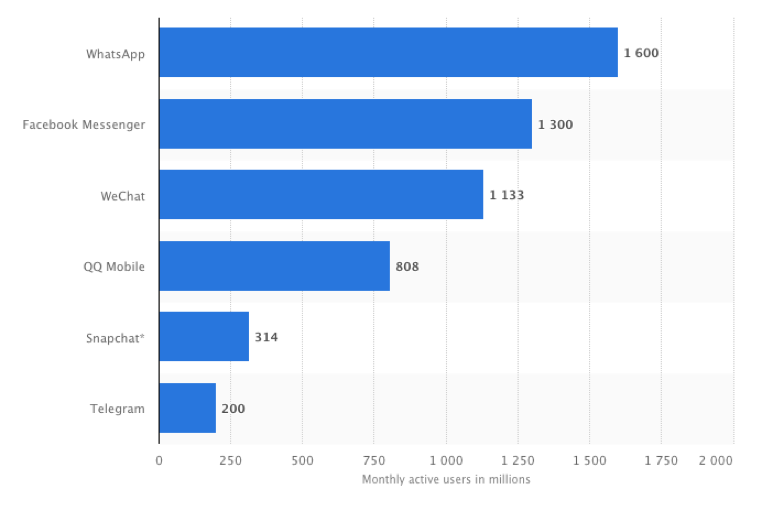 Via Statista
So, what does this mean for business owners?
Possible nothing. However, it may be worth looking into the Whatsapp For Business app. It allows you to connect with customers or clients directly through the app – some businesses have already jumped on board offering services like food delivery and medical consults.
If you're wondering whether Whatsapp for business could be right for your business, this article could help.
10. Ephemeral Content Will Continue to Rule Social Media.

In case you're not familiar with the term, ephemeral content is simply content that is only available for a short amount of time.
The biggest examples are Snapchat posts, and Facebook and Instagram stories. However, as Search Engine Journal notes, regular social media content can also be ephemeral, simply because "our attention to it is ephemeral. We watch content; laugh, cry or complain – and then move on, never to return again".
Ephemeral content should be part of your social media strategy going into 2020, for two main reasons: it tends to get more engagement than regular content, and it entices viewers/readers to take action immediately.
For more on how to use ephemeral content for your business, check out these posts:
The Ultimate Guide to Instagram Stories
10 Ways to Use Snapchat to Market Your Business
Any trends you would add to this list? Let me know in the comments below!