Interested in starting your very own online store?
The appeal is undeniable: running a virtual store you can run from anywhere in the world…in your pajamas?
Sign me up! <<grin>>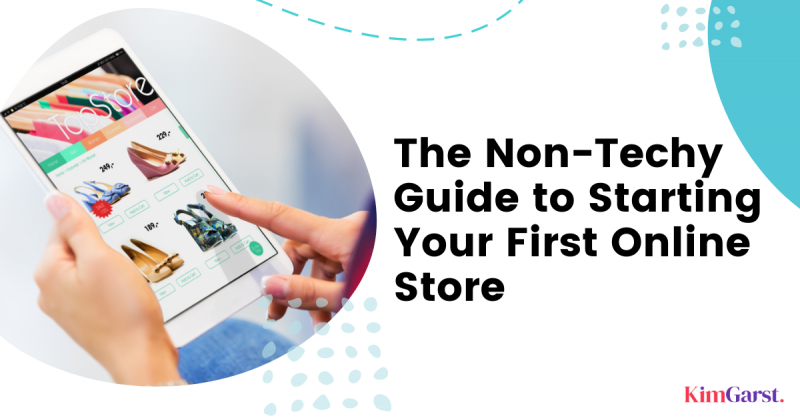 Unfortunately, if you aren't a "techy", the idea of setting up an e-commerce store can feel totally overwhelming.
If this strikes a nerve, this post is for you!
I'm going to walk you step-by-step through setting up your first online store, including:
How to choose a niche for your store (so you're not competing against the big guys)
How to choose a domain name
What website builder to choose, and
How to get your first customer
How to Choose the Niche for Your Online Store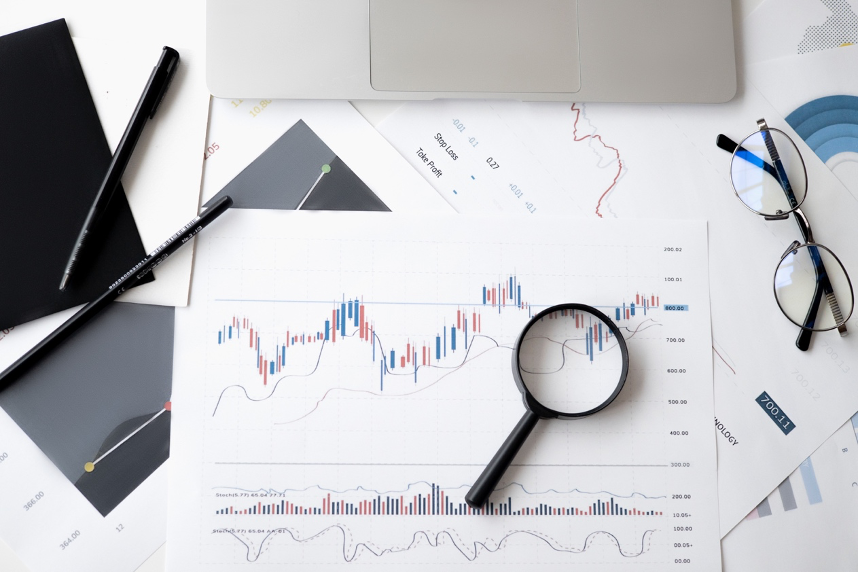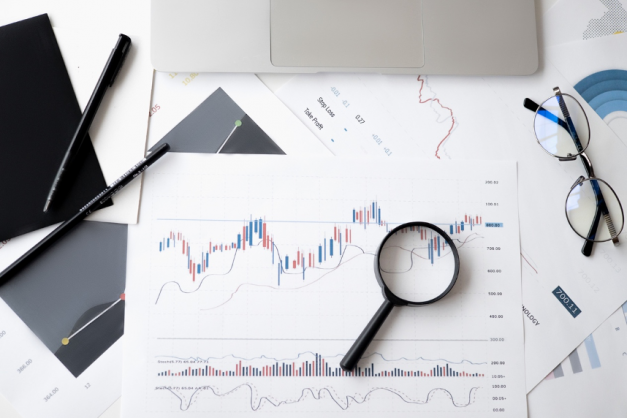 Before you do anything else, you'll obviously need to decide what you're going to sell.
And before you decide exactly what you're going to sell, you'll need to first decide on your niche.
Big, established e-commerce businesses like Amazon do a great job of selling virtual everything; but for anyone starting a new online store, it's important to really "niche down" into a specific area.
Here's why: with an estimated 7.9 million online stores already operating, you need to somehow stand out!
With an estimated 7.9 million online stores already operating, you need to somehow stand out!
Click To Tweet
By choosing a really specific, targeted niche, it's much easier to capture the attention, interest and sales of a particular group of people (think big fish in a small pond!).
For instance…
Rather than starting an online store selling dog supplies, a more manageable niche could be "grooming supplies for poodle owners".
Or instead of opening an online jewelry store, how about focusing on gold-plated "in-memory" jewelry, or hand-painted wooden jewelry?
You likely already have a general area you'd like to focus on…but may be wondering how to narrow this down to a lucrative niche.
First, think about your own interests, passions, and experiences.
What products get you really excited?
What experiences have you had that make you uniquely qualified as an expert on certain products?
You might also think about products you yourself have had trouble finding online.
Once you've come up with some general ideas, I recommend doing some basic keyword research.
This will give you a better idea of how many people are searching for those products online, and how stiff the competition is.
Here how to do this using Google's free Keyword Planner tool.
Once logged in to your Google account, select "Discover new keywords".


Next, type in some words or phrases related to the products or niche you've chosen, and click "Get Results":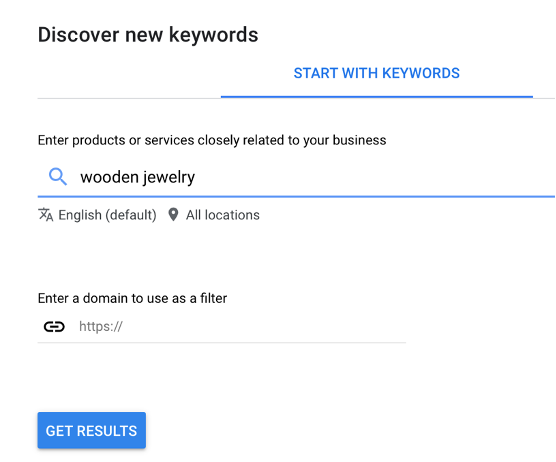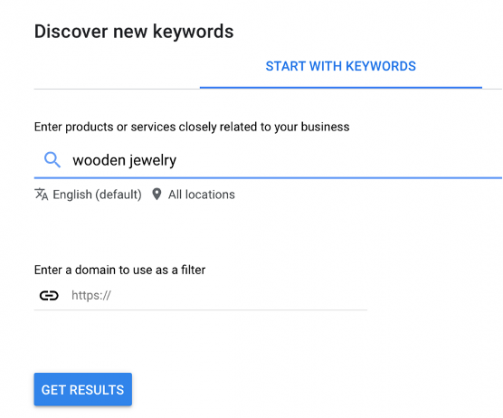 You'll now see a list of related words and phrases to help you "niche down":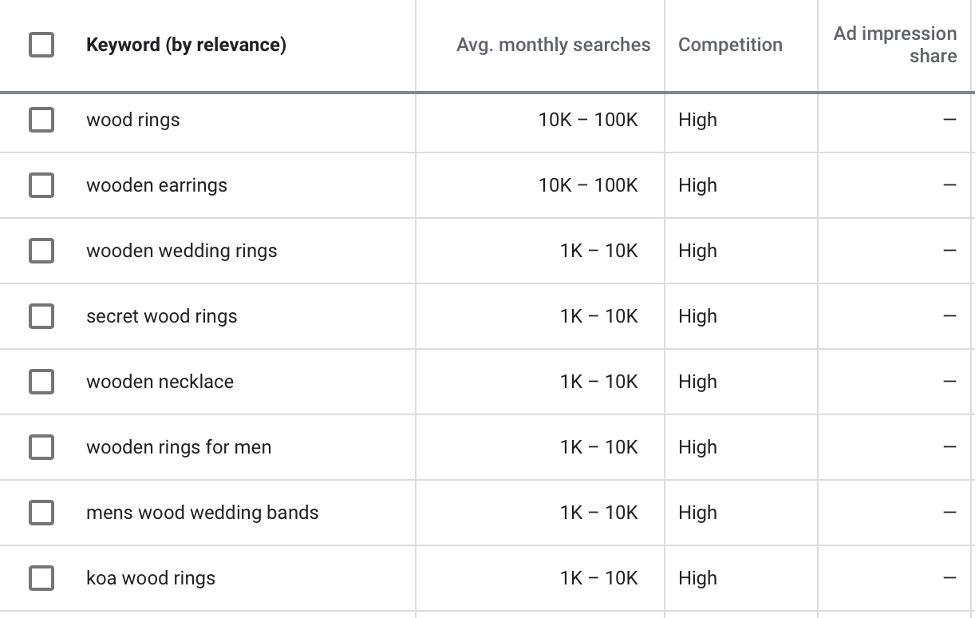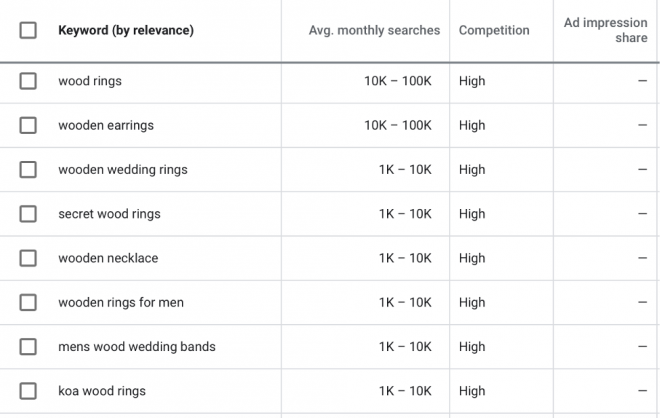 You now can scroll through the list, or sort it according to Average Monthly Searches or Competition. Ideally, you want to choose keywords that have a higher number of searches and lower competition.
Once you've found some niches that appeal to you, you can then do some sleuthing to check out the competition.
Try entering your keywords into Google Search, Amazon, Etsy, and other niche online retailers to see what's already out there…and where you may be able to fill in the gaps.
You can also enter your keywords into Google Trends to see if you can take advantage of any current fads!
How to Choose Your Domain Name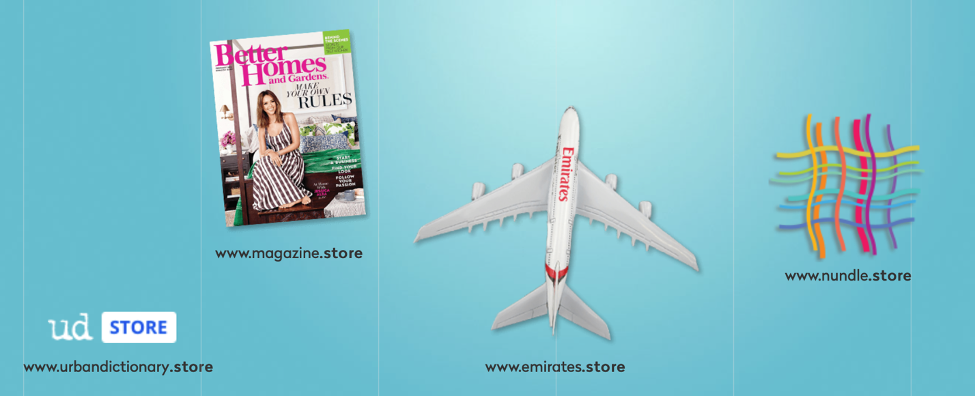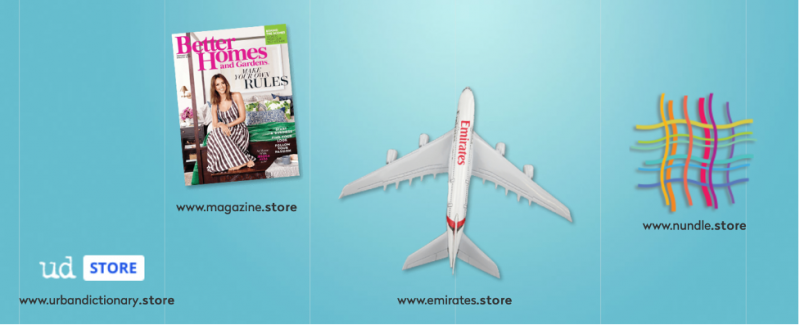 Choosing a domain name for your online store is one of the most important steps you'll take.
Remember, your domain name is going to be the primary way your customers find, identify and remember your online store. It is your store's online identity.
Be sure to choose a domain name that is:
describing your products or services accurately
short and easy to remember
good for branding
free of numbers, hyphens, misspelled words, and doesn't contain copyrighted names
Clear in conveying that you're an online store
Many new store owners try to find a domain name using the .com extension…only to find out all the good names are already taken!
This can lead them to choose a domain name that's long, complicated or awkward: for instance www.wooden-jewelry-4-u.com.
Rather than limiting yourself to a .com extension, consider using a .store extension.
It will mean your domain name meets all the criteria above; and because it's a relatively new extension, you'll have your pick of names.
Using the example above, some good store domain name ideas could be:
www.woodenjewelry.store
www.woodjewelry.store
www.woodennecklaces.store
www.woodrings.store
www.woodenbangles.store
The options are almost limitless!

Something else I love about the .store domain extension? They have a built-in call to action that says, "Come buy from my store"! Your prospects will know right away that they can buy from you…meaning less guessing and more sales. Basically, .store tells the world you are "open for business"!
Need more help with picking a domain name? Check out my post, How to Choose a Domain Name That Will Drive Traffic & Sales.

How to Choose a Website Builder for Your Online Store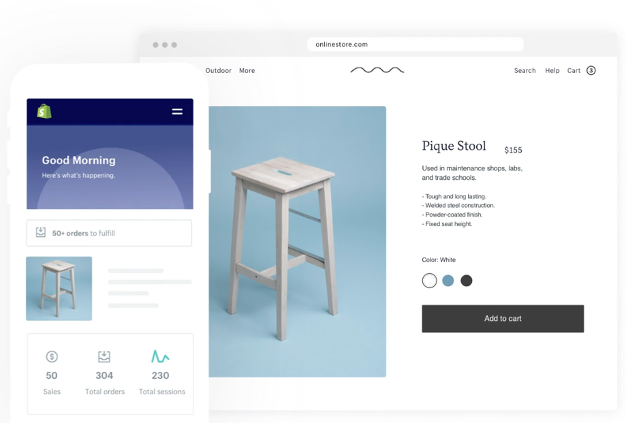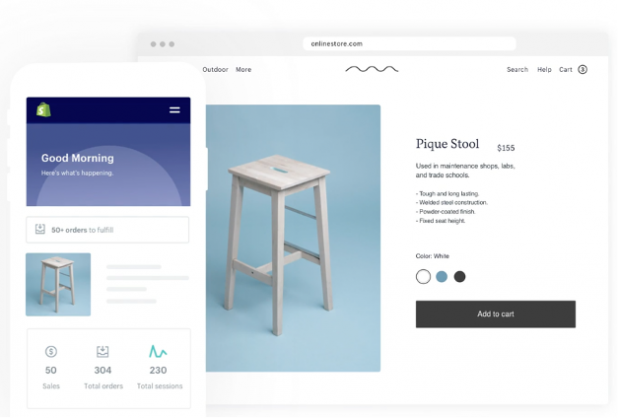 Now that you've chosen your niche and domain name, you'll want to actually set up your online store.
There are so many good options to choose from these days!
However, since this is a "non-techy" guide, I'm going to recommend one of the simplest and most popular options out there: Shopify.
Shopify lets you:
Find a business name
Create a logo for your store (free!)
Choose a professional-looking, pre-built website theme
Find products to sell (and no need to carry inventory!)
Start accepting and collecting payments from customers
And the best part? The price for all this starts at just $29/month.
But what if you want something a little more customizable, that you have complete control over?
My recommendation is the WooCommerce plugin for WordPress (this is what we use!).
To use this plugin, you'll need to first set up a WordPress.org site. Fortunately, many website hosts offer a one-click install of WordPress…meaning you can get your online store up and running in minutes.
And once the site is up, all you'll need to do is upload the free WooCommerce plugin to your WordPress site, and you're good to go!
How to Get Your First Customer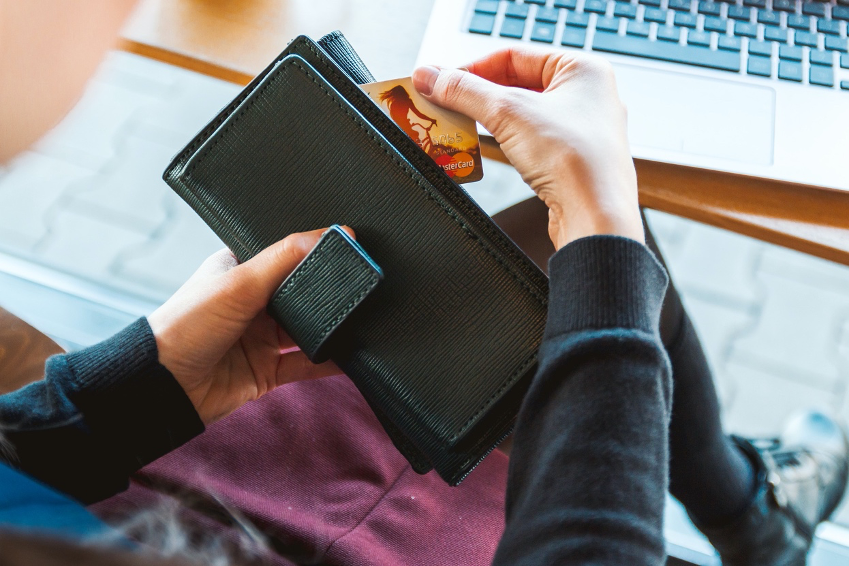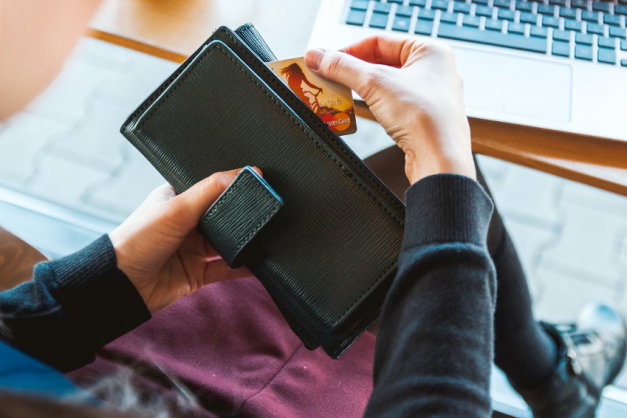 Once your online store is all set up, you'll obviously want to start driving traffic to your storefront.
This is the part that intimidates many new store owners, as they have no idea where to start!
Here are 9 tips for getting your first customers or clients…fast:
Send a store launch announcement to friends and family
Create social media accounts to promote your store
Attend local networking events
Write a guest post for a blog in your niche, and link back to your store
Ask an influencer to review your product
Write a press release about your launch
Network in Facebook and LinkedIn groups (check first if the group allows this)
Ask friends and colleagues for referrals
Try out Facebook or Google ads
Keep in mind that the first sales are always the hardest: once you have some happy customers under your belt, you can start collecting testimonials, reviews, and personal recommendations….and these will go a long way to increasing your sales!
Need more help with marketing your store and increasing traffic? Check out my post, 6 Simple Strategies to Boost Your E-Commerce Sales…Fast!
Final Thoughts
I hope this post has shown you that starting your first online store isn't as scary as it seems! With all the great tools and companies that are out there right now, even "non-techies" can start an online store, quickly and easily.
I would love to know: Are you thinking of starting an online store? Tell us about it!


About Author