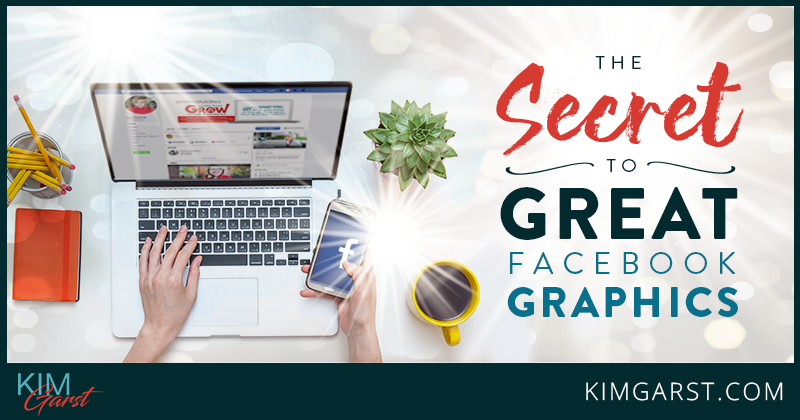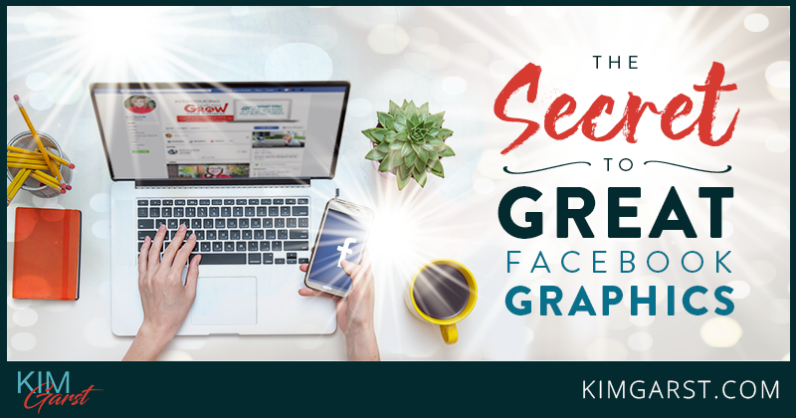 Have you ever posted a graphic to Facebook and absolutely nailed it?
High engagement, lots of comments and shares. Wouldn't it be amazing if you could get that same effect every time you posted online?
Graphics are hot stuff on social media. The best brands understand how to use visuals with their Facebook posts. More than 60% of social media is now made up of pictures because there are a bunch of techniques that you can use to create images that look great and stand out.
Before we dive into it, here are a few things to consider when it comes to the secret to great Facebook graphics:
Your brand assets. What brand assets do you have available? Do you have a logo you can use in all your posts? If you're a clothing store, do you have product photos of all your inventory? As a cafe, you might have photos that customers have taken because doing an inventory 'stocktake' will help plan your visual strategy.
Brand voice and visual style. Who are you talking to? Is your brand young and hip, or reflective and inspirational? Knowing the answer will guide the type of visuals you use. Would high res photographs work best or are quick smartphone snaps a better fit?
Point of difference. You're not the only brand on Facebook. There are millions of brands across thousands of industries. What will you do to be different? This could be the graphics you post, icons you use or the way you share your content. What's your point of difference?
1. Use Grids and Frames
When it comes to photos, there's one thing to remember. Well, actually two: grids and frames. These are your best friend so photos should always be contained in a grid or frame. It makes your designs look so much more professional and also gives some order to your design.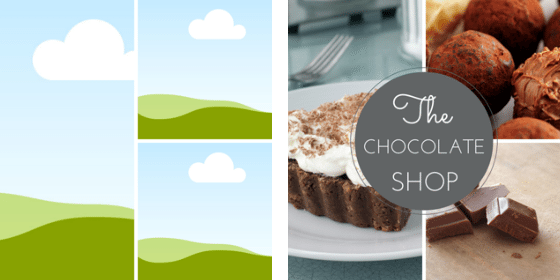 It's much easier to add text over the top of a grid. A simple text holder doesn't go astray, and this can make for a simple Facebook post or blog title graphic which you can share on Facebook.
2. Photo Filters
Filters can be used for more than that selfie you just posted to Instagram. They're being used by well-known brands to great success. The reason? They add consistency to your graphics and a big plus on social media.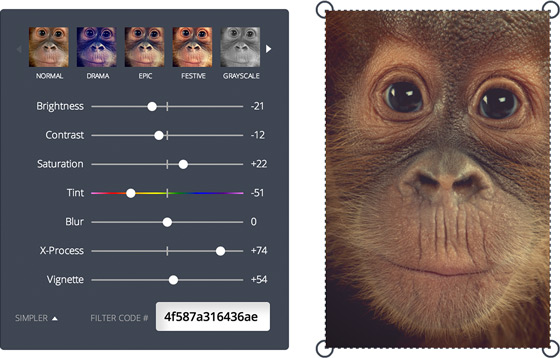 Want to use an image in the background for your post? Try adding a filter like Lavazza has done in the Facebook graphics below. The washed-out photos contrast with the text, making for a simple yet compelling graphic.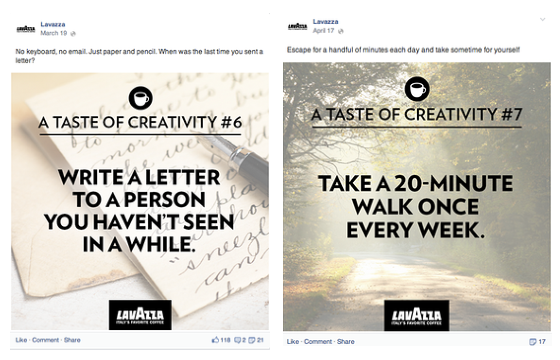 Brands can even craft a filter that matches their personality. By applying a filter to the images of surfers below, we've made the photos look more consistent and applied the same visual style to each photograph. You can do this for all your posts, or posts within a particular series. For example, a special promotion or a regular weekly Facebook post.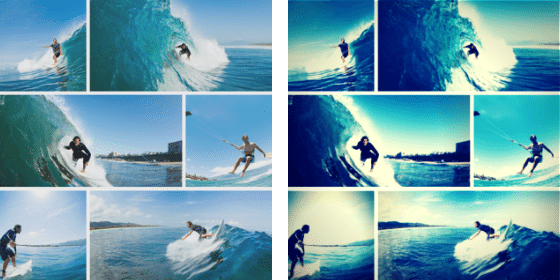 For a simple Facebook graphics post idea, try coupling quotes with a filtered image and your logo. It's easy to do and yet looks great. Simply change the image or text and you have a consistent template that looks great.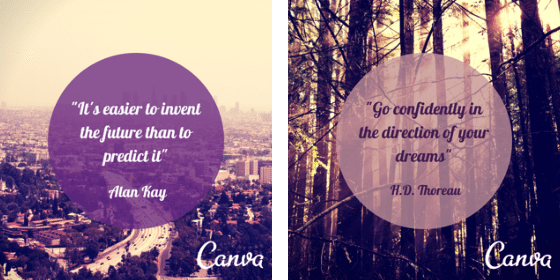 In the quotes above, all that we've changed is the image in the background, the text and the colors. Super easy and yet super effective.
3. Use Your Brand Assets
Don't complicate your visual content because simple is always best. A great template with your logo or a consistent icon can go a long way.
Etihad posts a graphic each week as part of its #MONDAYMOMENTS promotion. By posting a new special for a different destination each week, the company builds visual consistency. It uses stunning images from its many destinations, providing travel ideas to its followers. It's a simple yet effective template and who doesn't love a dreamy travel photo?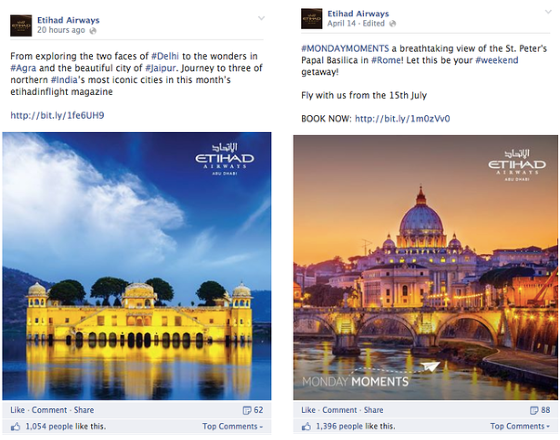 Try it yourself. Mix your logo, text, icons, color and frames to create templates for different post types. You don't have to complicate things and just use the graphics you already have on-hand.
For cafes, restaurants and bars, a simple Instagram may surface photos your customers have taken. so why not ask permission to use them on your social media pages? Those are great visual content ready to be used.
4. Be Creative
There are lots of ways to build brand consistency through your posts. Sneaker company CLAE uses color cleverly on its Facebook page. The brand's most recent season of shoes are displayed in different arrangements on a blue background. Because of this, you recognize the brand's posts when they appear in the News Feed.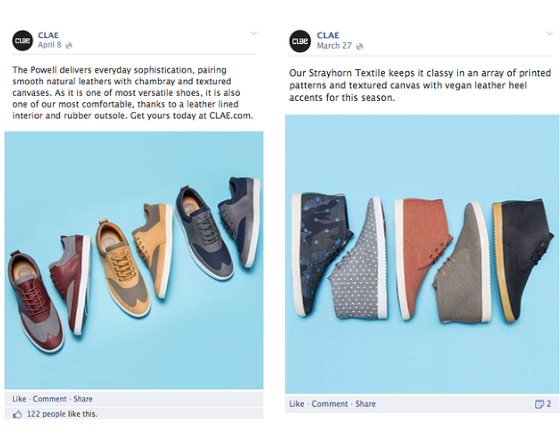 Another fun idea is to pick consistent images. Australian brand The Horse has been promoting its range of watches. It posts new photos of different types of people wearing the watches each day. Different people in different places and all wearing the brand's watches.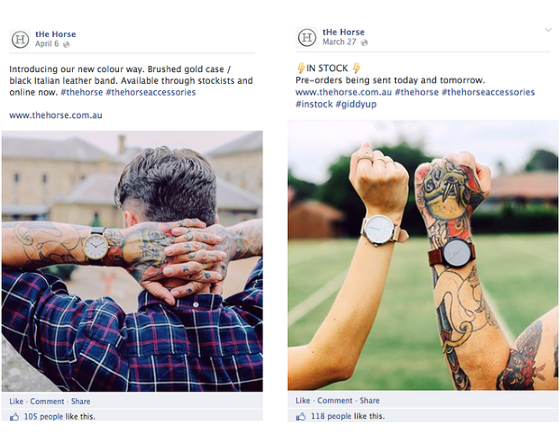 Using consistent imagery builds a visual rapport with your followers because they know what to expect and at Canva, we use a consistent style for all our graphic design design tutorials.
You'll notice that when we share the cover graphics on social media they have a consistent style. The colors are changed but the logo and same patterned background remains.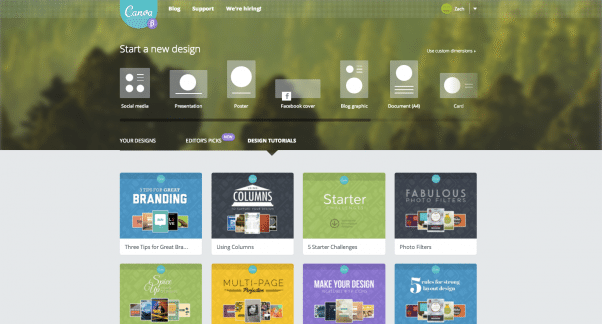 The same branding carries across to our weekly emails. Picking a theme and sticking to it builds consistency. Think about how your brand can carry across all your marketing channels.
Conclusion
When it comes to visual content, consistency is the key so try implementing some of these ideas on your own page. Get creative and put the content you have to good use. There are so many great ways to mix and match your graphics to produce truly engaging Facebook graphics.
Remember to use grids and frames and apply consistent photo filters, always use your logo and be creative in your approach.
There you have it! The Secret to Great Facebook Graphics…
Need more ideas on what to post in Facebook? Check out my other post:
17 Killer Facebook Post Ideas For Small Business Owners
Have you thought about your visual branding for Facebook? How has it changed your social media strategy? Share your experience below.
About Author