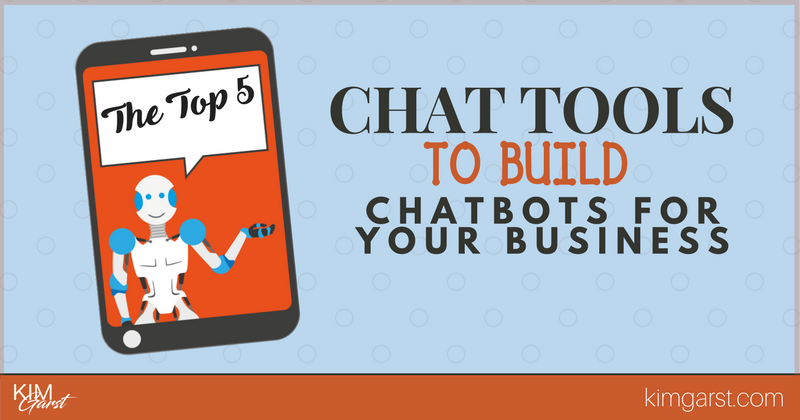 Have you created a chatbot yet for your business yet? Or are you worried it's too difficult, costly and time-consuming? What chatbot tools should you use?
Creating a chatbot is so easy ANYONE can do it! Plus, there are so many great tools out now that will let you do it quickly (I'm talking as little as two minutes) and for FREE.
So, there's really no excuse not to use chatbots anymore!
New to the world of chatbots? No problem. Check out this helpful post:
Top 15 Reasons Why Social and Digital Marketers Need Chatbots
Let me introduce you to my newest program, The Facebook Messenger Bot Academy. The complete A-Z system that will simplify the process of creating your bot marketing strategy and turning it into a list-building, revenue-generating machine.
If you're ready to start building a chatbot, I'd highly recommend using one of the five tools below to get started!
If the idea of creating your own chatbot scares you, ManyChat is a great place to start. In as little as two minutes, you can get your own bot set up on Facebook Messenger, no coding skills required.
The interface is drag and drop, meaning it's super-simple to use. Simply connect your bot to your Facebook page, and you're ready to go.
(The only thing to be aware of is that as soon as you've connected your page, your chatbot is live. This means that if someone sends you a message on Facebook, they'll be interacting with your bot.)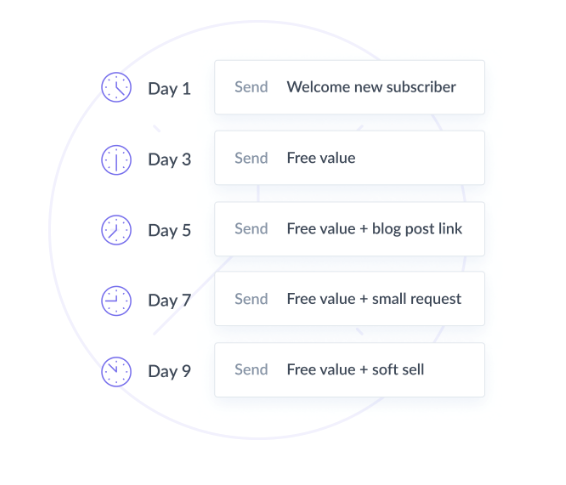 ManyChat lets you set up autoresponders for your subscribers
ManyChat lets you create a welcome message that users will see before they message you, and then set up automated responses to common questions. You can even respond to messages with buttons, images, slides or links.
But the best part of ManyChat? The subscribe feature. When someone sends you a message they automatically become a subscriber (don't worry – they can easily unsubscribe if they want). This means you can continue to send them content or news whenever you want…and you can even schedule these broadcasts to all go out at the same time!
Price: Free for the basic version. This includes unlimited broadcasts, two broadcast sequences, and some basic promotional tools. The pro package kicks in once you hit 500 subscribers, and starts at just $10/month.
Chatfuel is another great tool for setting up a Facebook Messenger chatbot quickly and easily. Just like with ManyChat, you'll start by connecting your Facebook page to the app.
Once you've got that done, you can start customizing your welcome message and responses. Chatfuel works by using something called "text cards" which let you add whatever information or responses you want.
Want to take things to the next level? Set up the AI (Artificial Intelligence) tab to get Chatfuel to start responding to questions and comments automatically.
For instance, if a user types in a common question like, "How are you?", Chatfuel will recognize it and will respond accordingly (e.g., "Just fine. How are you?").

Example of Chatfuel's AI technology
Need some social proof before you sign up? Chatfuel is the bot of choice for big brands like Adidas, British Airways, ABC News and UBER.
Price: Free. Once you hit 500,000 monthly users, you'll need to email the sales team and upgrade your account.
This Facebook Messenger chatbot is the bot of choice if you have an eCommerce business. It integrates with all the major payment systems, including Stripe, PayPal and kBash, as well as with ecommerce platforms like OpenCart, Magento and WooCommerce.
This means your users can place an order without ever leaving Facebook Messenger. You can even specify exactly which products or services you want to show users based on the questions they ask.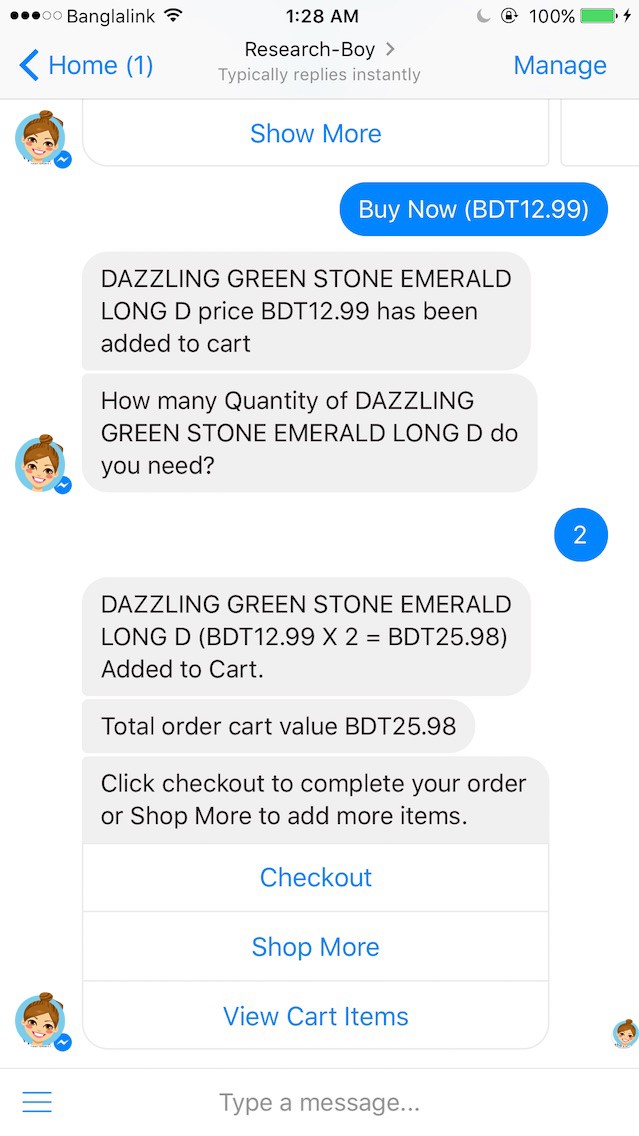 Have an upcoming sale or promotion you want people to know about? ChattyPeople lets you push out notifications to users to drive traffic and sales!
Price: Free for up to 100 customers, and comes with unlimited messages and comments. The advanced plan costs $12.99/month for up to 1000 customers, with charges of .63/month for each additional set of 100 customers. They also offer a 30-day free trial if you anticipate having more than 100 customers and want to test out the system.
You may have heard that it's a bit more complicated to set up a bot using Botsify. And while this was true in the past, Botsify now offers a five-minute setup, just like the other tools listed in this post.
The beauty of Botsify is that it lets you set up a Facebook Messenger chatbot OR a chatbot for your website. And the best part is you only have to set up your bot once, and it will work on both platforms.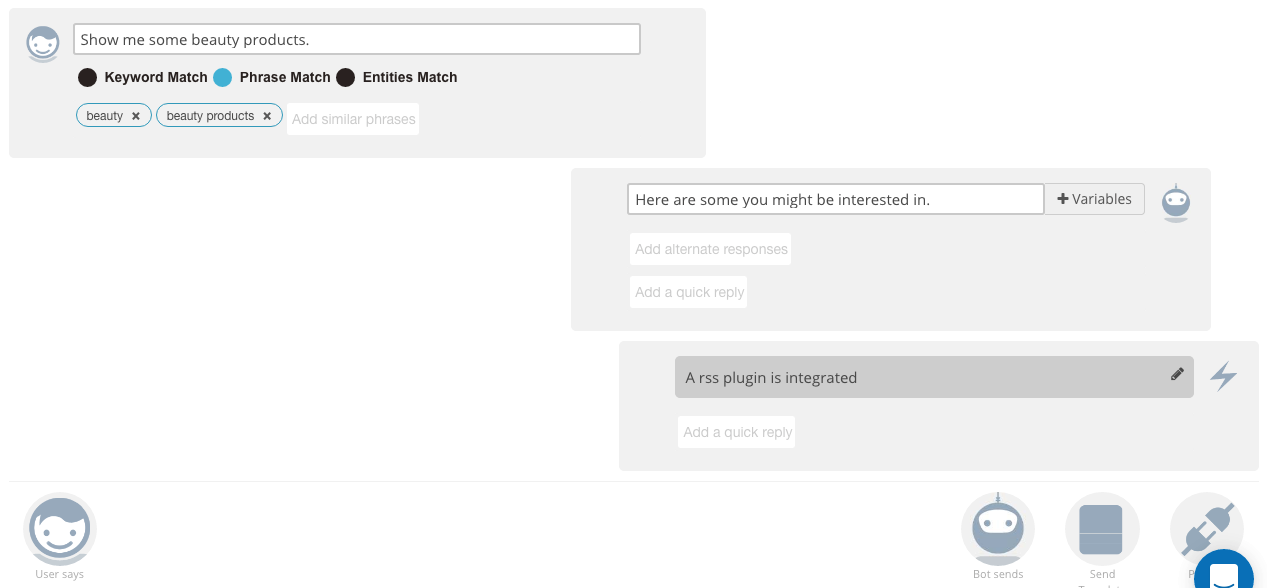 Botsify lets you program in which products you want to show users
Other benefits: Drap and drop template designer; the ability to take over a chat at any time; the ability to integrate your bot with your RSS feed; and the ability to "teach" your bot new sentences so it's always improving.
Price: Free for one chatbot with up to 100 unique users. Other plans range from $10/month for three bots with up to 1000 unique users, all the way up to $50/month for unlimited bots and unlimited users.
Sequel is a little bit different in that they offer a number of customized Facebook Messenger bot templates depending on the type of business you have. Currently they offer five templates:
PublisherBot: Built for content-based sites, this bot lets you interact with your fans and push out your new content as it's published.
PersonalBot: If you're building your personal brand or if you're a journalist or influencer, this is the bot for you.
StoryBot: This bot lets you provide a fully-interactive experience for your fans, complete with photos, videos and audio.
GameBot: Want to engage your fans in a truly unique way? Build a game, quiz or poll for your audience to enjoy.
ChatterBot: Looking for a more natural, friendly and personal chatbot? This is the one for you. You can even train your bot to sound just like you!
Don't see anything you like above? No problem. They also offer a fully customizable bot you can use to do pretty much anything you want.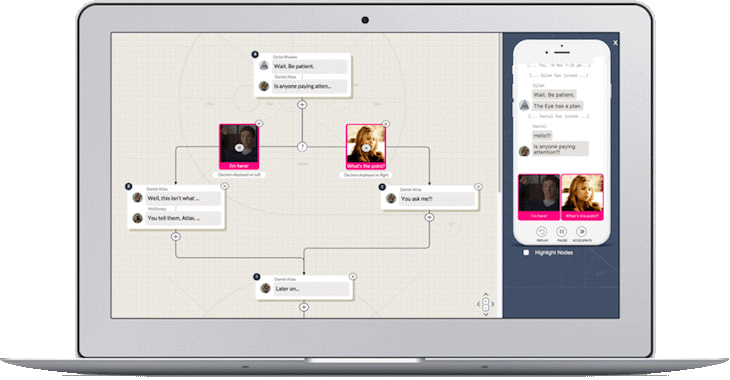 Price: The basic version is free, but you'll have to contact sales to find out the pricing on other versions.
Final thoughts
It's never been cheaper, faster or easier to build a chatbot for your business. Whether you want a bot for Facebook or for your website, any of the tools above are excellent choices to help you get started.
Are you going to build a chatbot for your business? If so, which tool are you going to use? Share below!
About Author