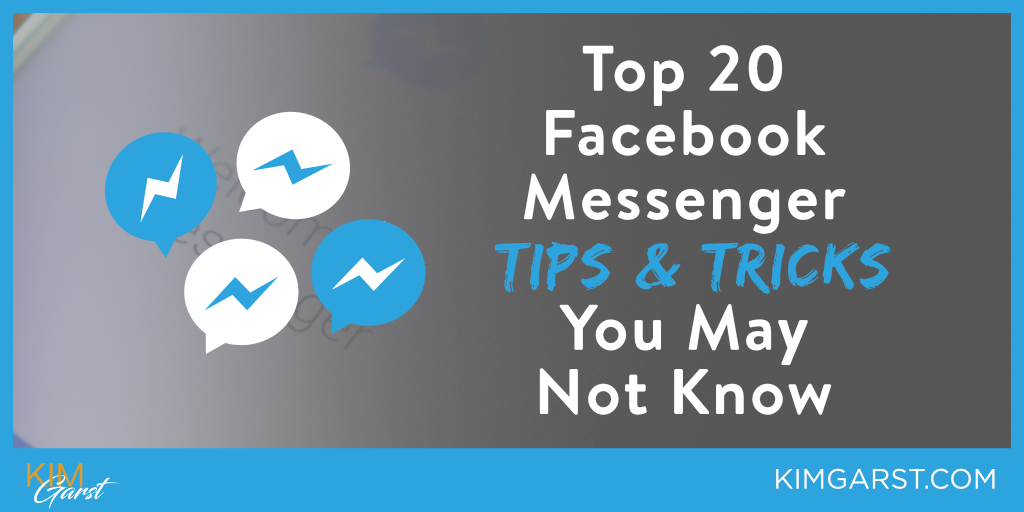 800 million ACTIVE users per month on Facebook Messenger. WOWSERS, right? You may remember when they pulled Messenger out of Facebook and made it a stand alone app. Wow, that caused such a stink on the front side. No one likes change and Facebook is full of them <grin>! The interesting part, at least in part, is that the method to their madness was to encourage non-Facebook users to use the app. You don't have to have a Facebook account to use Facebook Messenger! This is simply another way for Facebook to capture users that might not love Facebook proper. The interesting part about Facebook Messenger is that it does so much more than most of us realize! This article shares the top 20 Facebook Messenger tips and tricks you may not know.
1. Make voice and video calls for free
Yes, you can uses Facebook Messenger for voice or video calls! Oh and by the way, it's totally FREE to do so! How many times have you gotten frustrated with having to type out what you want to say? Now you don't have to! Simply click on the video or phone icon in the top right corner of the screen and start a call right from with the Messenger conversation.
2. Send or receive money – WHAT?
You can send and request MONEY using Facebook Messenger. Really, really! You do have to add a debit card issued by a U.S. bank but then you are in business. You can not only send money but you can also receive money, similar to Paypal. The only difference is that Facebook does NOT charge to send or receive funds. This feature is intended for friends and family and not for commerce so please keep that in mind.
3. Share your physical location
Let's say you are meeting friends or family at a new restaurant for dinner and you arrive first. Everyone else is relying on you to send them the location of the restaurant. Normally, we would hit the Google machine and find the address, copy and paste it and send it via text or messenger, right? This capability makes it a lot easier! Simply open up a conversation with whomever you want to share your physical location, tap the … button below the conversation, click location and you will see a blue circle with your current location. Tap send and viola! You can also share a location other than where you are physically by using the search bar below the map to search for the location you would like to send. When you find the location, tap it and hit send. Easy peezy!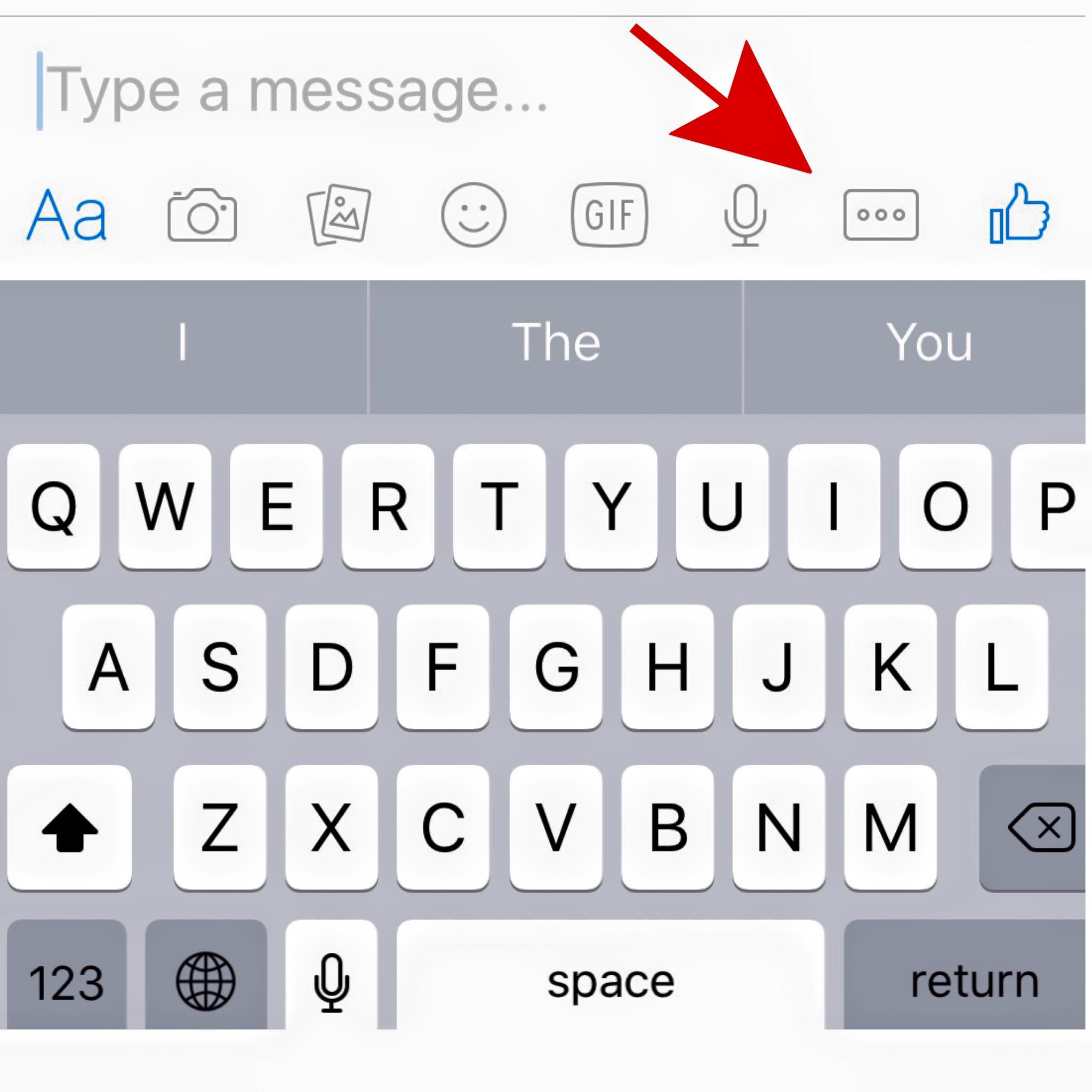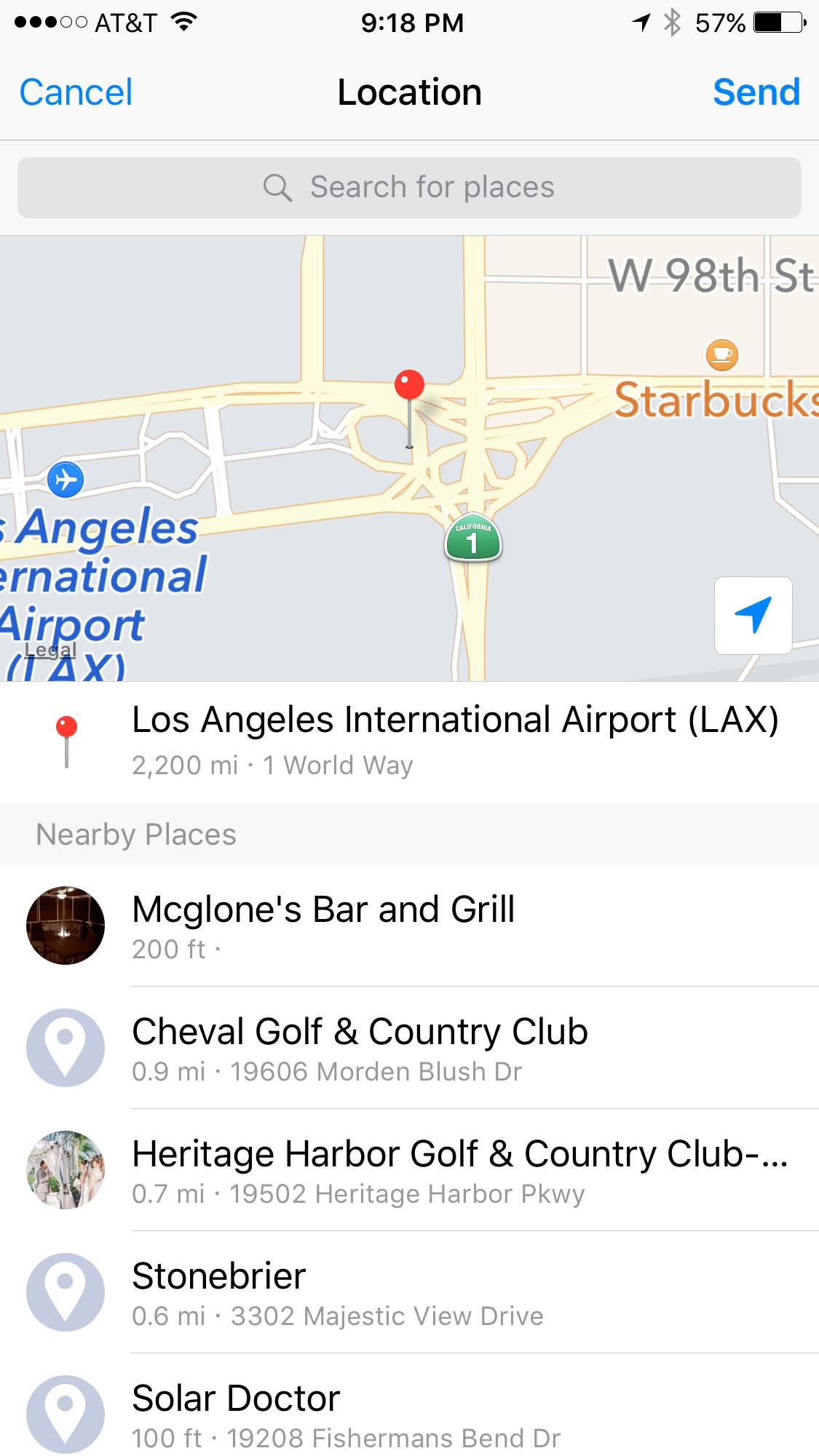 4. Send bigger likes
This is one of those random things that you aren't sure you need but sometimes it's cool to know anyway <grin>.  To send bigger thumbs up inside of the messenger chat, tap and hold the blue thumbs up button until it grows in size. There are sound effects too so make sure your sound is on!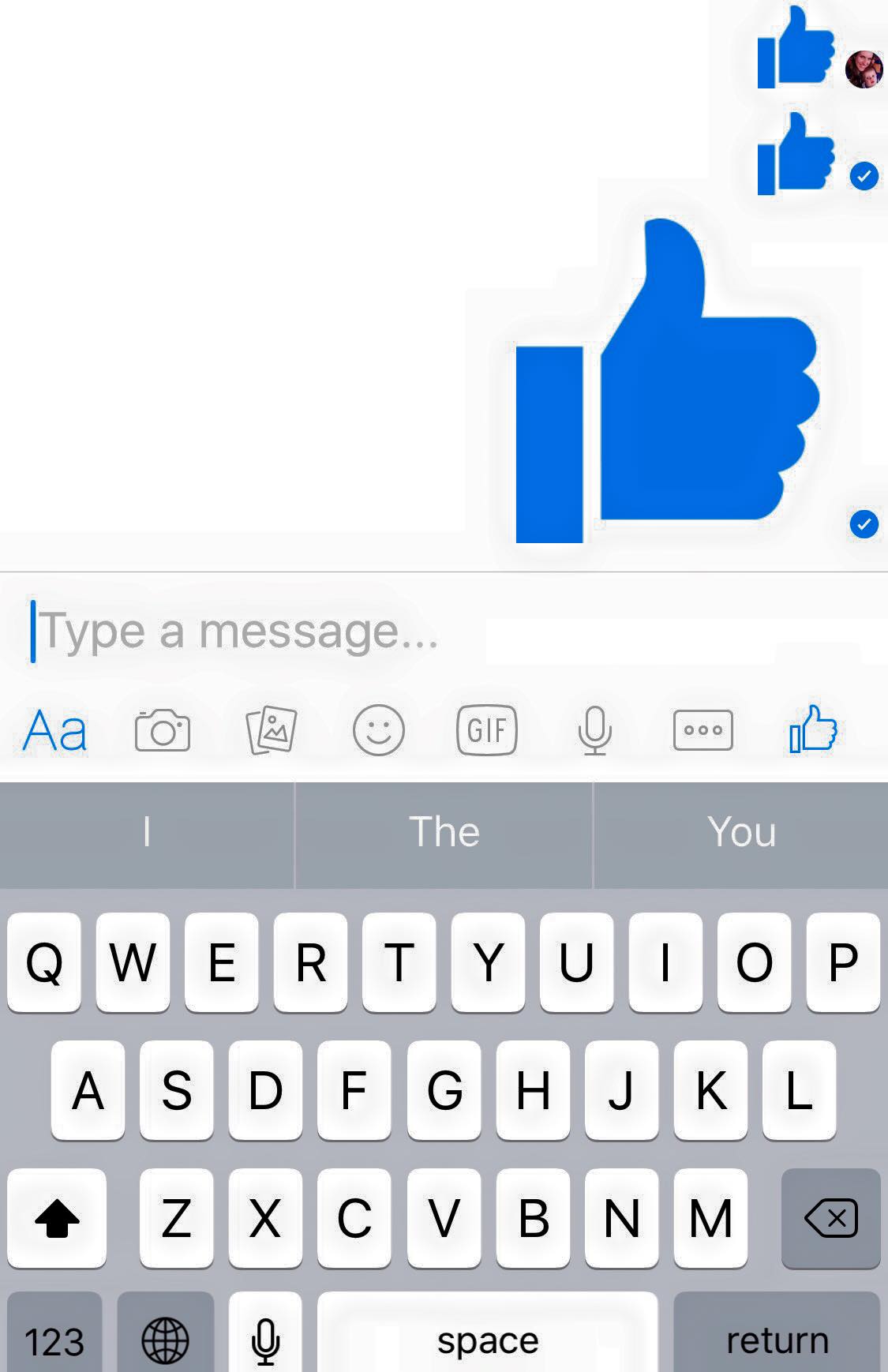 5. Add other apps to Facebook Messenger
You can add apps like Giphy or ESPN direct to your Messenger. Then you can have some fun sharing animated gif's, memes or even highlights directly from ESPN. Yes, you can search for themed content.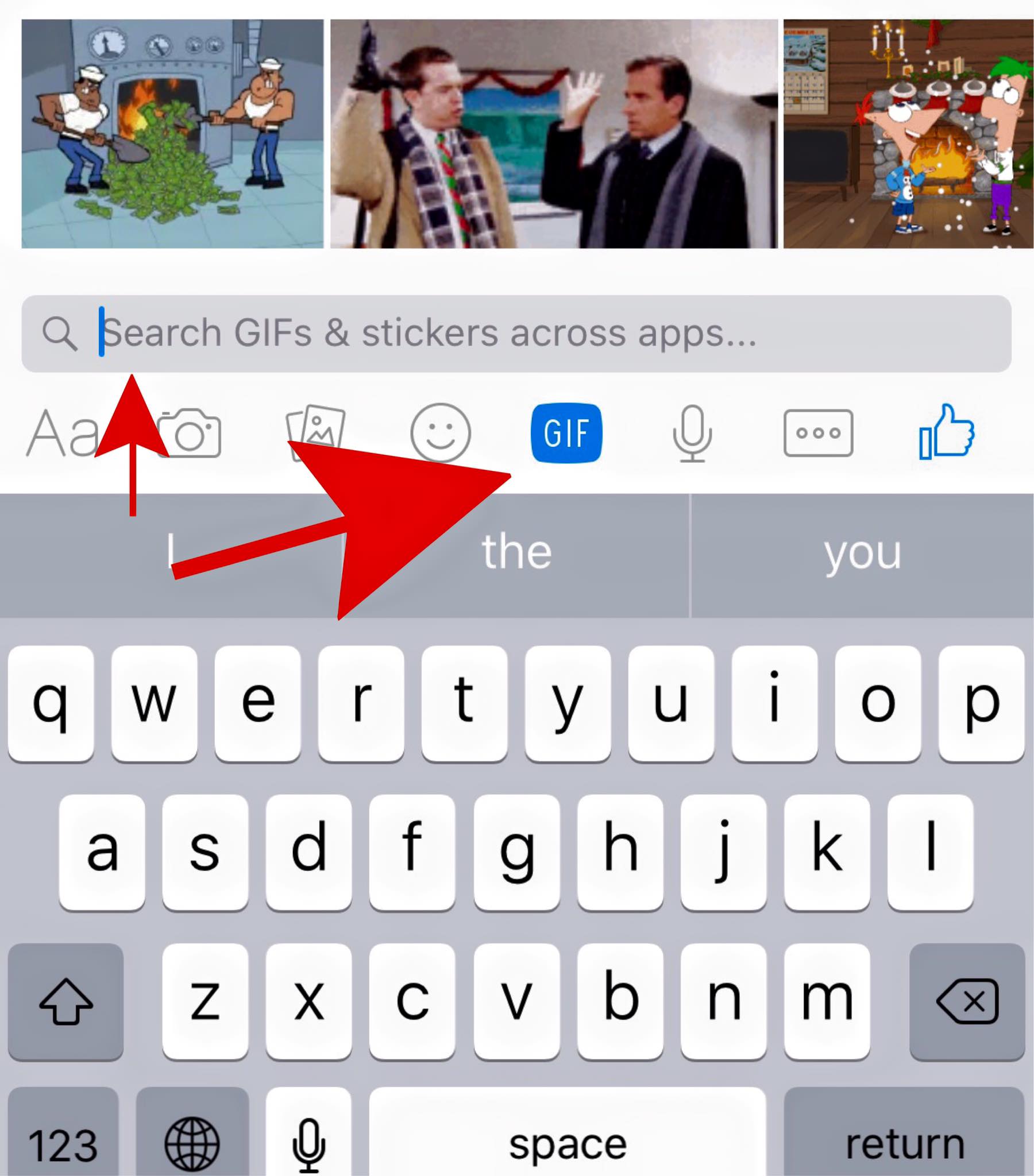 6. Use messenger from your desktop
Did you know that there is a desktop version of Facebook's Messenger? Who knew, right? Check it out here.
7. Surprise, surprise…you don't have to have a Facebook account to use Facebook Messenger
You can use Facebook's Messenger without having to have a Facebook account. You simply sign up with a valid phone number.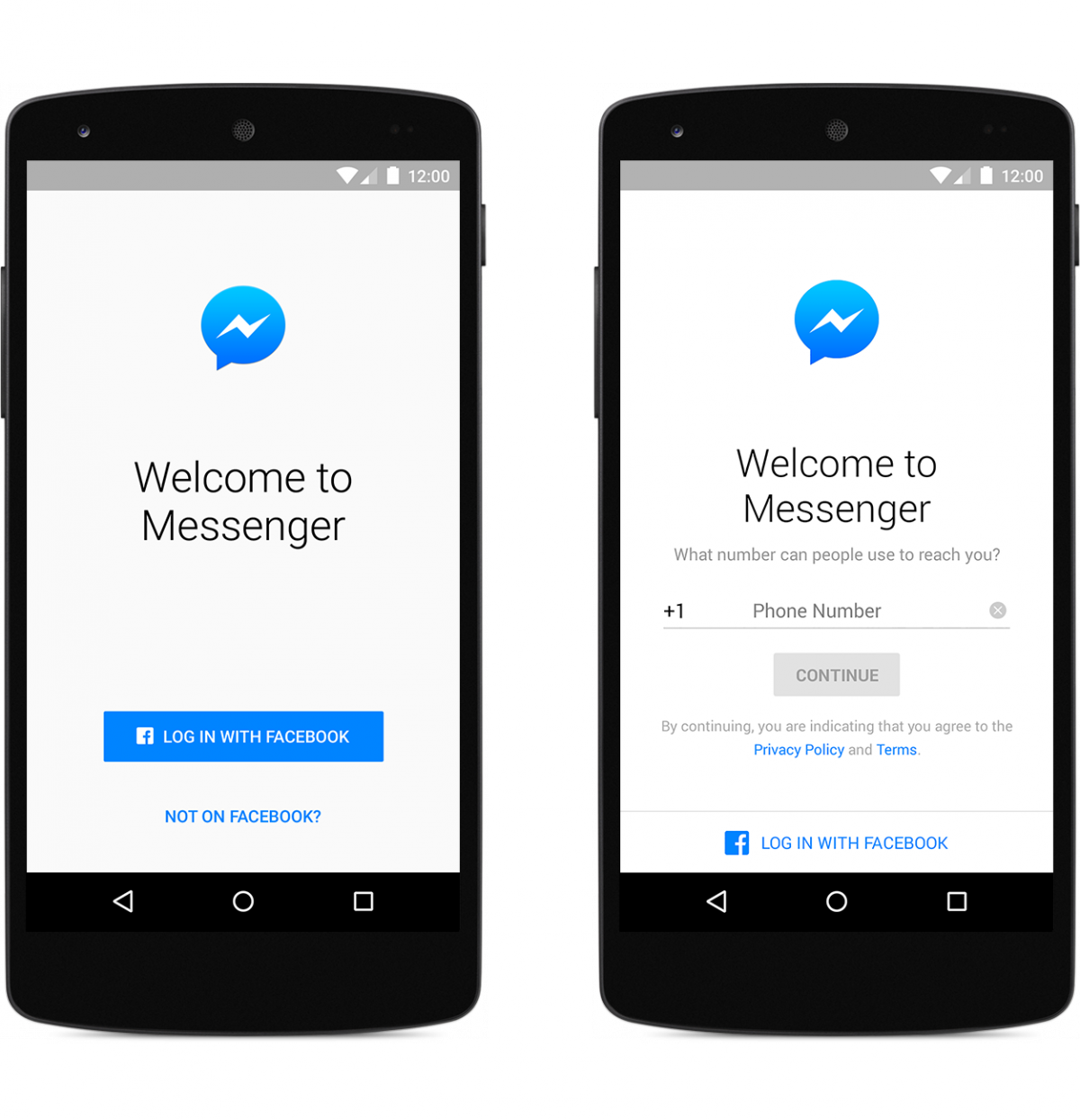 Image (Facebook)
8. Organize group conversations
If you communicate with multiple people, this is a great option for organizing those conversations! You can pin the group conversations that you want to monitor or communicate with routinely.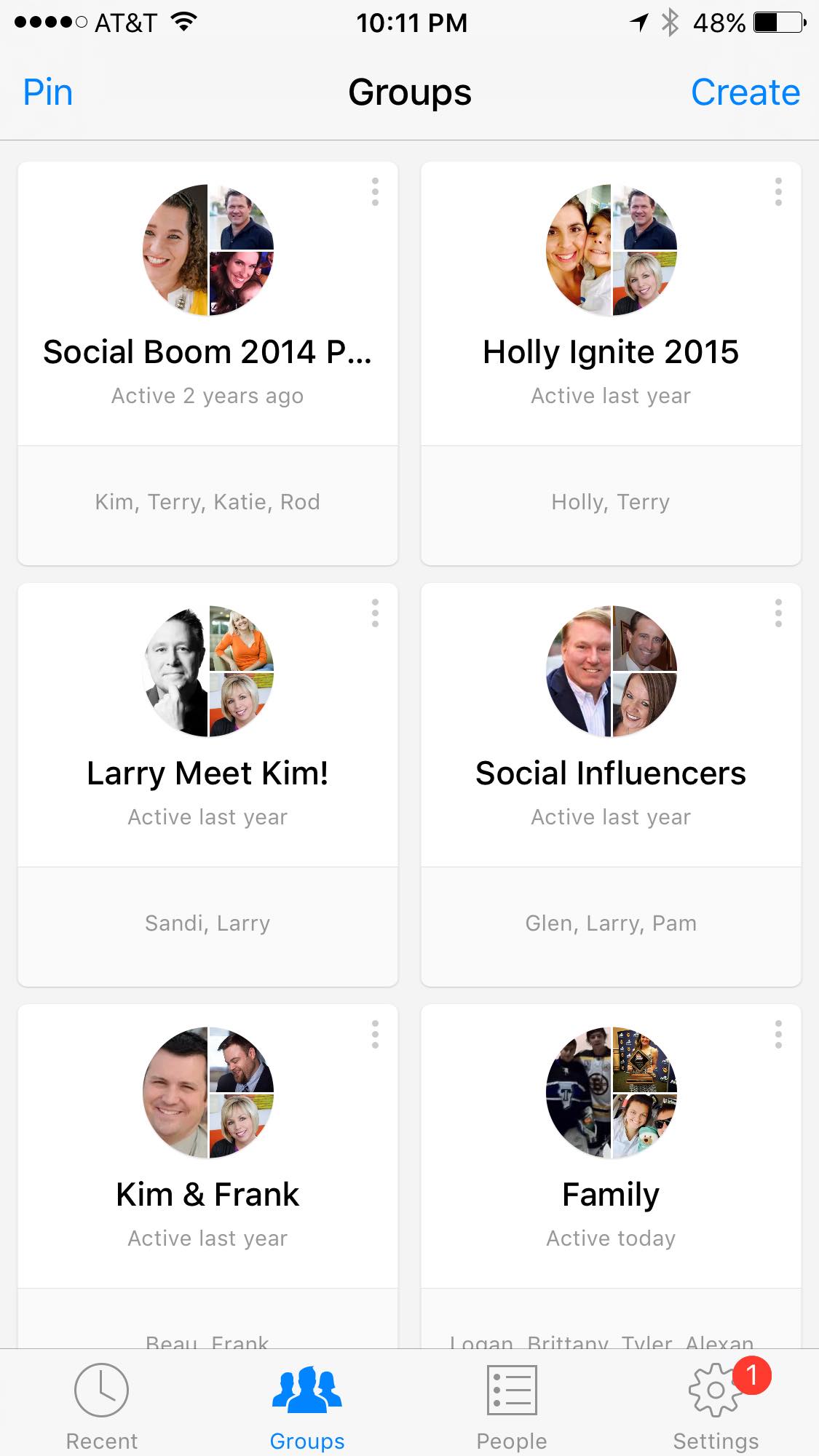 9. Order up an Uber ride
You can even order up an Uber ride using Facebook messenger from within a conversation thread. The best part…you don't even have to open up the Uber app! Simply login to your Uber account OR set one up using the transportation link in messenger's settings.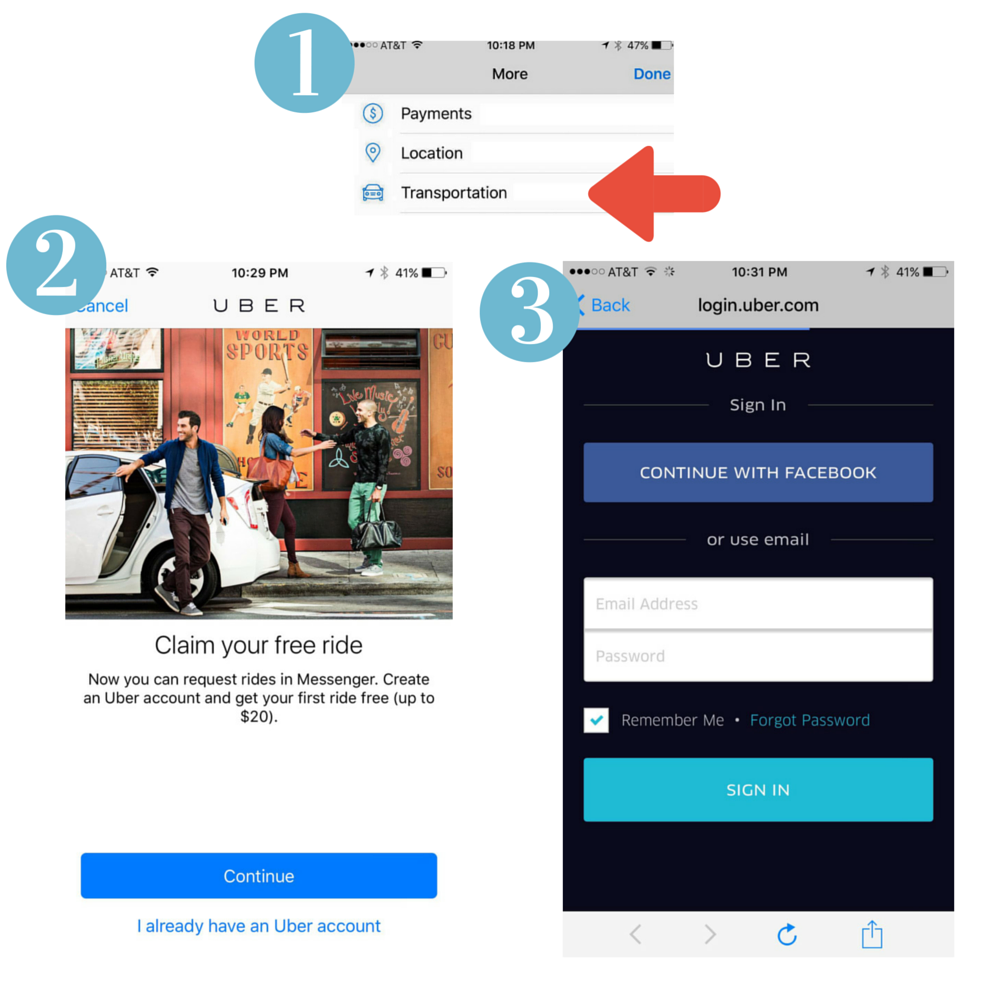 10. Send videos to friends
You can send videos to your Facebook friends using the camera icon. If you tap and hold the button, it will allow you to record a video. You can also send a previously recorded video by using the image icon to search and find the video you want to share inside your photo gallery.
11. See which friends are logged in that you can chat with
Click on the people icon at the bottom of the Facebook messenger app and you will be able to see all your Active Facebook friends. It will show you if they are connected via the web or through their mobile device.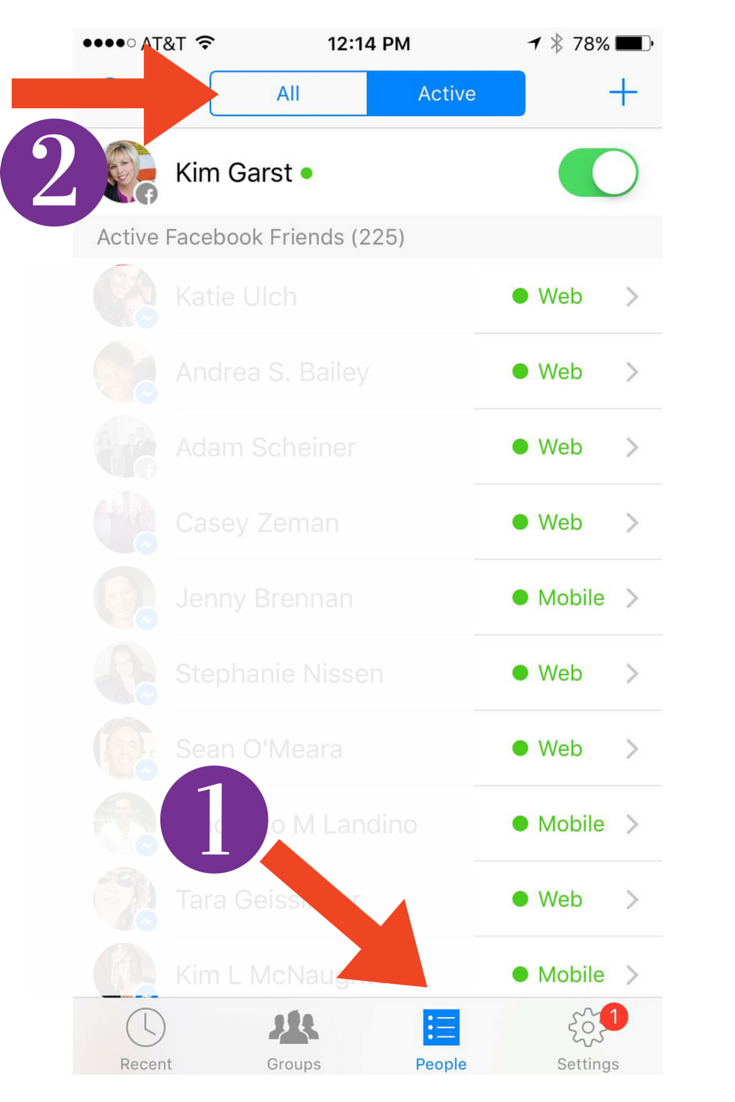 12. Add contacts with just a phone number
As covered above, you don't have to have a Facebook account to use the messenger app. They can sign up with their phone number but you can chat with them using their phone number as well! Simply add their phone numbers in your contact list and you can start chatting with them immediately.
13. Stickers
This might be might favorite feature of Facebook messenger! I love stickers! "Stickers are illustrations or animations of characters that you can send to friends. They're a great way to share how you're feeling and add personality to your chats." (Facebook Help). If you click on the smiley face, the stickers will pop up. You can download ones that you like and you can also search the stickers by theme.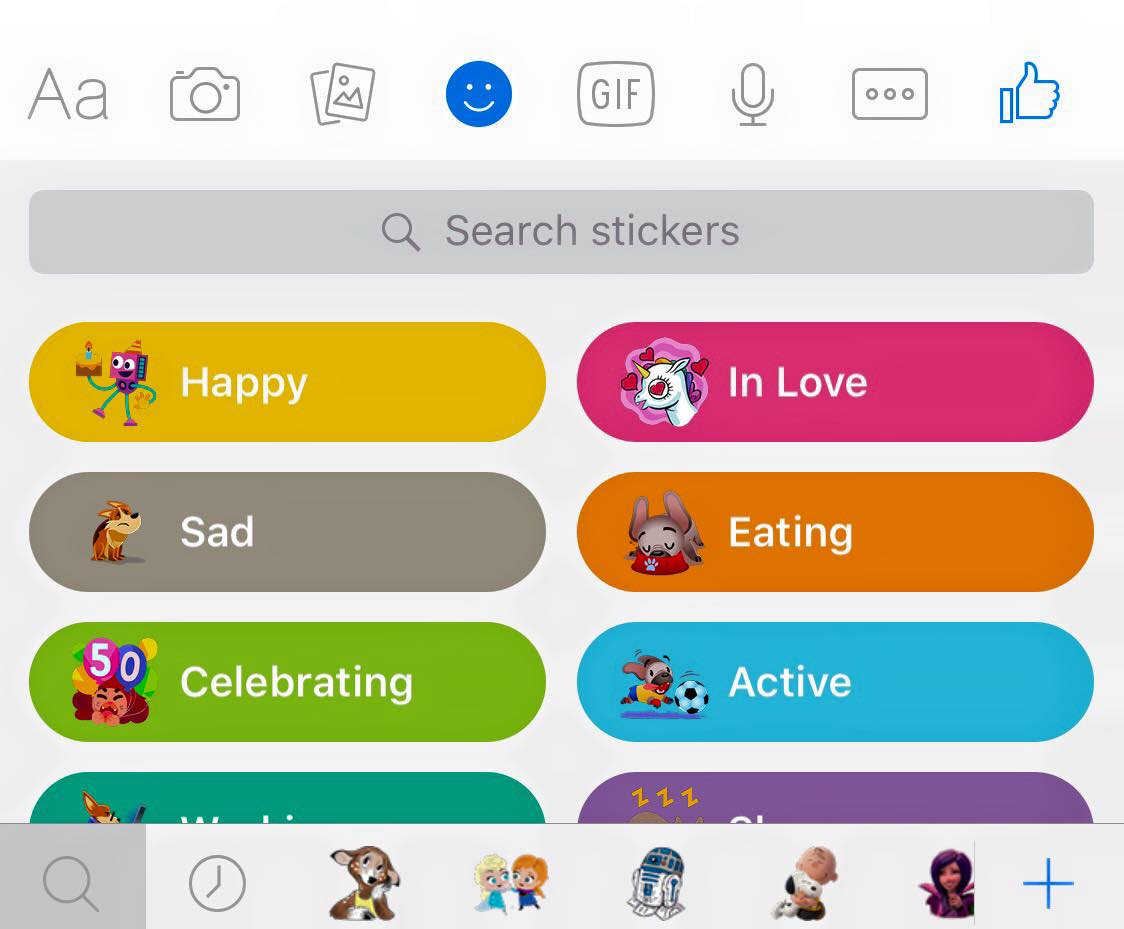 16. Mute notifications for a period of time
Ugghhh, those pesky notifications can be annoying, right? The good news is that you can mute them for a period of time if you don't want to totally turn them off. Simply go to your phone's settings, scroll down until you see Messenger in your list of apps. Click on that and then select "notifications".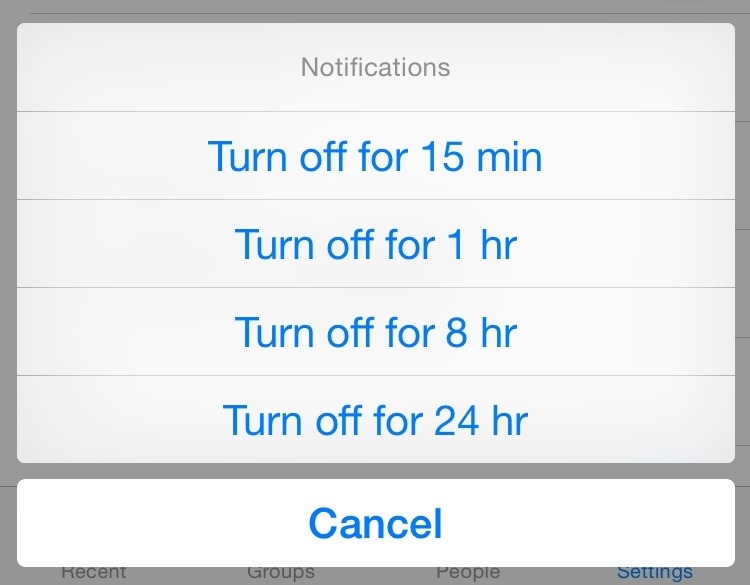 Image (Facebook)
17. Check to see if your message has been read
Facebook shows you the status of your messages. This chart will help guide to you…

18. Share photos instantly with facial recognition
Facebook Messenger is experimenting with a new feature called Photo Magic.  "Messenger users collectively send one another 9.5 billion pictures a month, and that number is growing faster than the overall rate of messaging",  according to The Verge. Photo Magic uses facial recognition to identify your friends and then it suggests that you send the photo their way. Pretty nifty feature for sure but you do have to enable it for it to work. To enable this feature, click on your settings gear icon at the bottom right, choose Photos & Media and then Photo Magic. Make sure you toggle the switch to ON.
19. Privacy first…
The first sentence of your message shows up in push notifications and if you don't want to risk someone seeing what others are sending your way, pop into your settings tab and turn this feature off.
20. Coming soon…your own virtual assistant called "M"
This isn't available to everyone yet but wow, it does sound interesting! It's basically a version of the iPhone's Siri. You can ask a question and get assistance. This could be your very own personal assistant.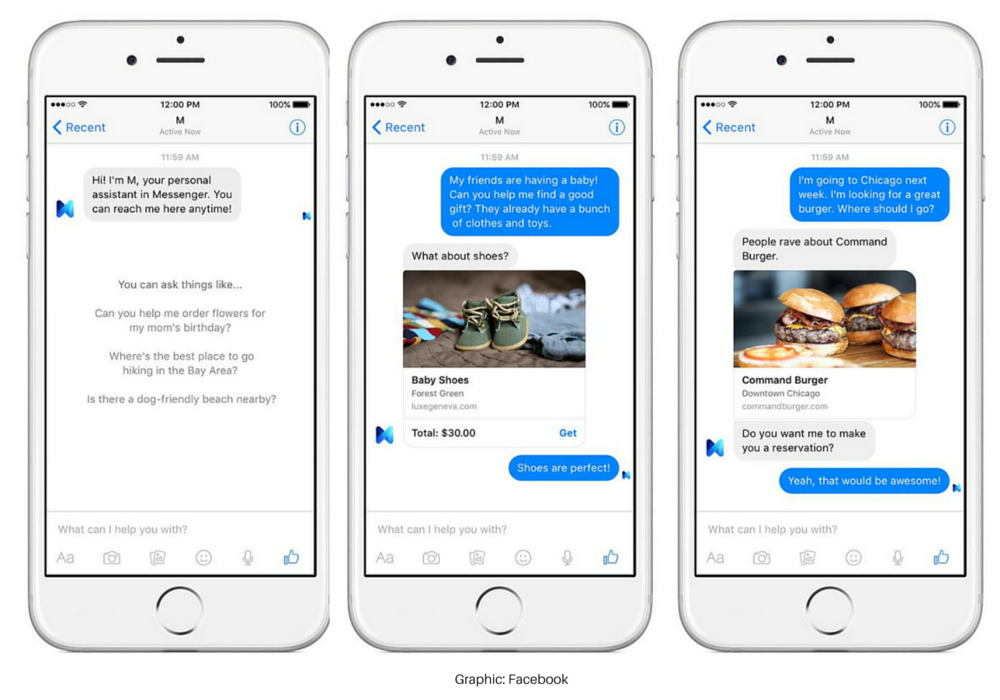 That's it, my top 20 Facebook Messenger tips and tricks you may not know! Did I miss anything? What would you add to this list? Share below!
About Author