With Father's Day approaching quickly on June 18, it's time to choose a great gift for that special man in your life. Time's running out!
I don't know about you but I am usually totally stumped when it comes to buying presents for my Dad. What do you buy someone that has had a lot of years to accumulate "stuff" they want, right? Plus, they almost never tell you what they want! GRRR! So I set out to put together a list of super cool prezi's to jumpstart your creative juices. I bet you will find EXACTLY the right present in this list somewhere <grin>!
Want to create amazing, professional-looking videos like this one for your own website or social media, but aren't sure where to start? My tool of choice is Promo.com! As a brand evangelist of Promo.com, they gave me a super duper deal for ya! You can grab 10% off for 3 whole months! Snap it up HERE!
There are ideas for just about any dad out there. From technology to food, these items represent some of the top Father's Day gifts this year from many different categories. You won't be disappointed!
Can I just say that Father's Day is also a time to celebrate any fatherly figure in your life? Don't forget about stepdads, grandfathers, uncles, or even mentors who are important to you. Everyone deserves a little recognition, remembrance and appreciation now and then.
Father's Day Gifts for Dads Who Love Technology
Technology touches about every aspect of our lives these days! It's hard to imagine that any of these options wouldn't work as an awesome, desirable gift.
In case you didn't know, virtual reality (VR) is no longer a futuristic concept. In 2016, there were an estimated 43 million VR users, with that number expected to almost double in 2017.
Like a large pair of goggles, a VR headset is a device that you wear over your eyes to watch high definition screens that immerse you in a virtual reality experience. While popular for gaming, these headsets work for VR movies too. And I personally know a lot of Dad's who have these on their want list! Think about this one ;-).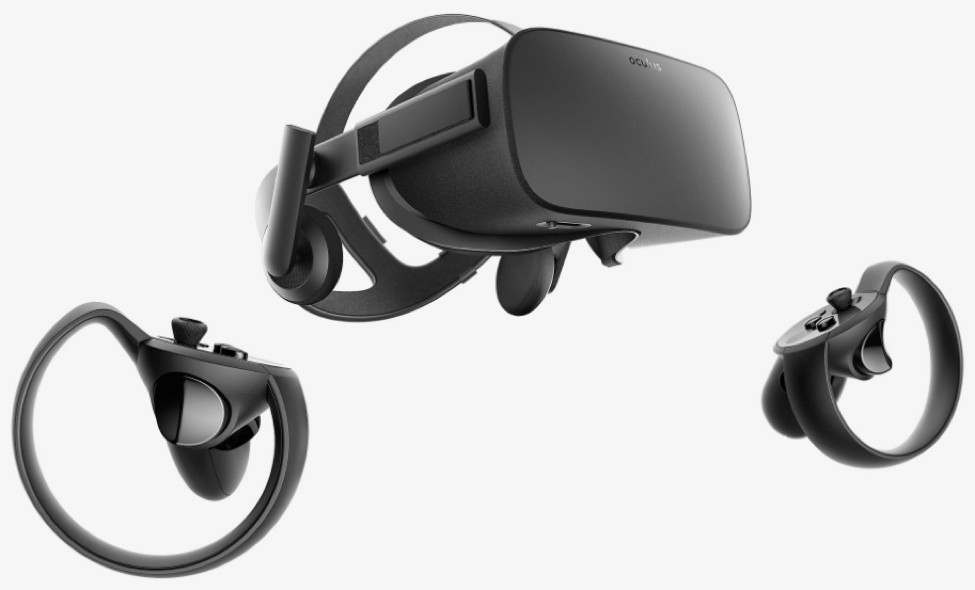 In this bundle, the Oculus Rift comes with two Touch controllers that act as your hands so you can interact for the full VR experience. This powerful headset has a high refresh rate, wide field of view, along with state of the art displays and optics. 3D audio is fully integrated into the headset to hear every sound from every direction.
Smart home technology is now available to everyone through Amazon's Echo.
According to Amazon, the Echo is "a hands-free speaker you control with your voice. Echo connects to the Alexa Voice Service to play music, make calls, send and receive messages, provide information, news, sports scores, weather, and more—instantly."
From playing music to turning off the lights, the Echo interacts with smart home-connected devices to simplify your life.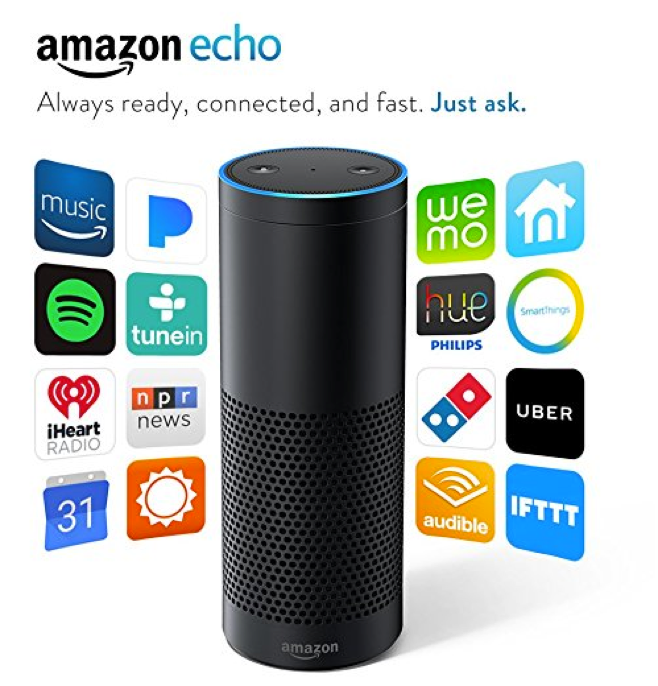 Amazon Echo
For the dad who digs his tunes, these Bose headphones use technology to reduce external noise while they play lifelike, digital-quality sound you wouldn't expect from in-ear headphones.
Comfortable tips provide a secure yet enjoyable fit for hours. The tips come in three sizes for a better fit.
A rechargeable lithium-ion battery powers the headphones. An inline microphone/remote controls music and calls.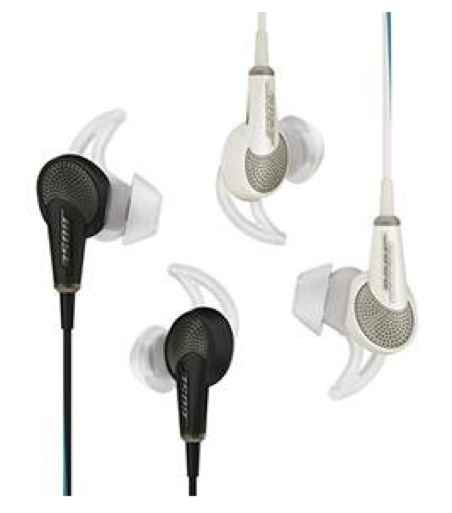 Bose QuietComfort Noise Canceling In-Ear Headphones
OMGosh, no more wireless "buffering" or dead zone issues when you replace your router with this Google Wi-Fi system!
Working with your modem and internet service, this Wi-Fi replacement system gives you seamless coverage throughout the home. The Network Assist technology chooses the clearest channel and fastest band for your devices, which ensures a fast connection.
Select how many Wi-Fi points you need based on your home's square footage. Google Wi-Fi uses a companion app to control settings. You can even pause the connection on kids' devices (a great feature during dinnertime and bedtime).
Similar product: TP-Link AC750 Dual Band WiFi Range Extender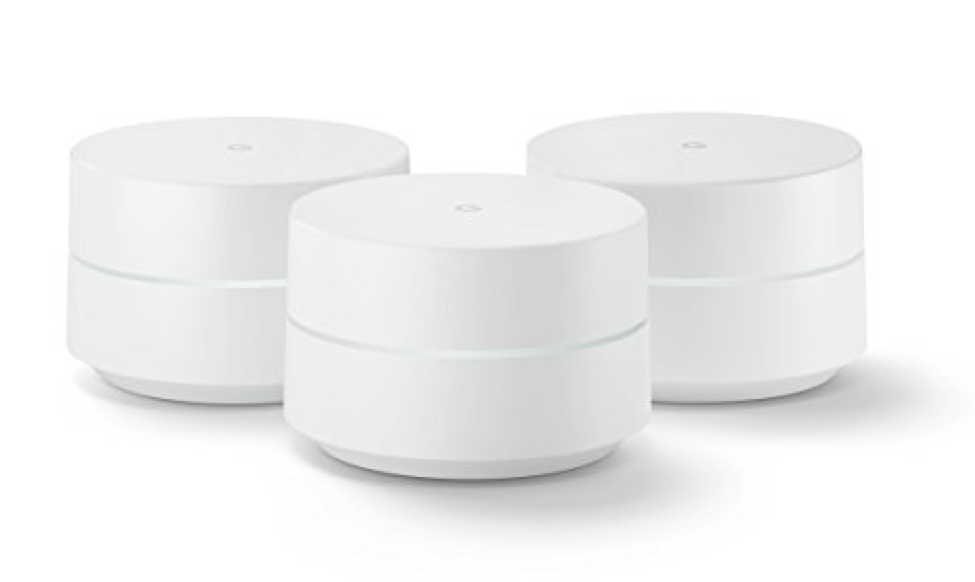 Google Home Wi-Fi
Wearable technology is always in style and desirable, especially when it helps Dad meet his health goals!
The FitBit Charge 2 does everything you'd expect in a fitness tracker plus more. In addition to activity and sleep tracking, the watch offers:
call, text, and calendar alerts,
guided breathing sessions, and
a long battery life.
No worries about whether the Fitbit will match your dad's fashion sense; there are interchangeable bands available to easily transform his look from workout to night out!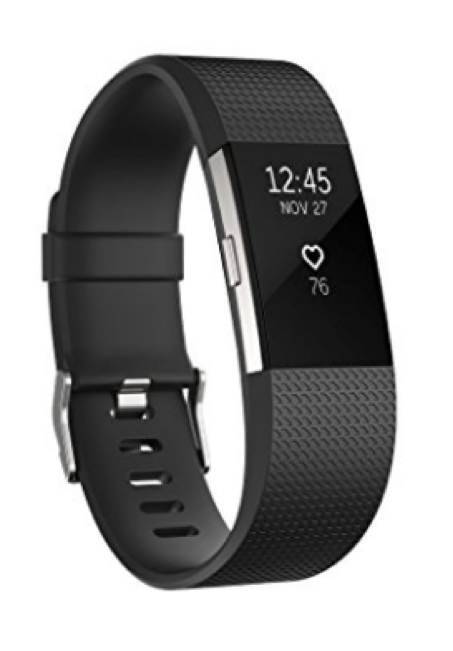 FitBit Charge 2
Father's Day Gifts for Dads Who Love Digital Content
Have a dad that can't get enough of movies, TV, and music? (Who doesn't?)
Bring the power of Apple to the center of your family room!  With the Apple TV, you can rent or buy a movie to watch right from the iTunes store and begin streaming it in moments.
Apple TV also works with streaming apps like Netflix and Hulu. With this gift, Dad will have access to some of the best entertainment the Internet has to offer.
With AirPlay mirroring, you can connect your iPhone or iPad to your Apple TV and share your phone screen to display photos, videos, or whatever on your television.  The Apple TV also has a large library of games ready to play from the iTunes store.
The size, portability, and ease of use make Apple TV a terrific gift for the media lover—especially if your dad already loves Apple products.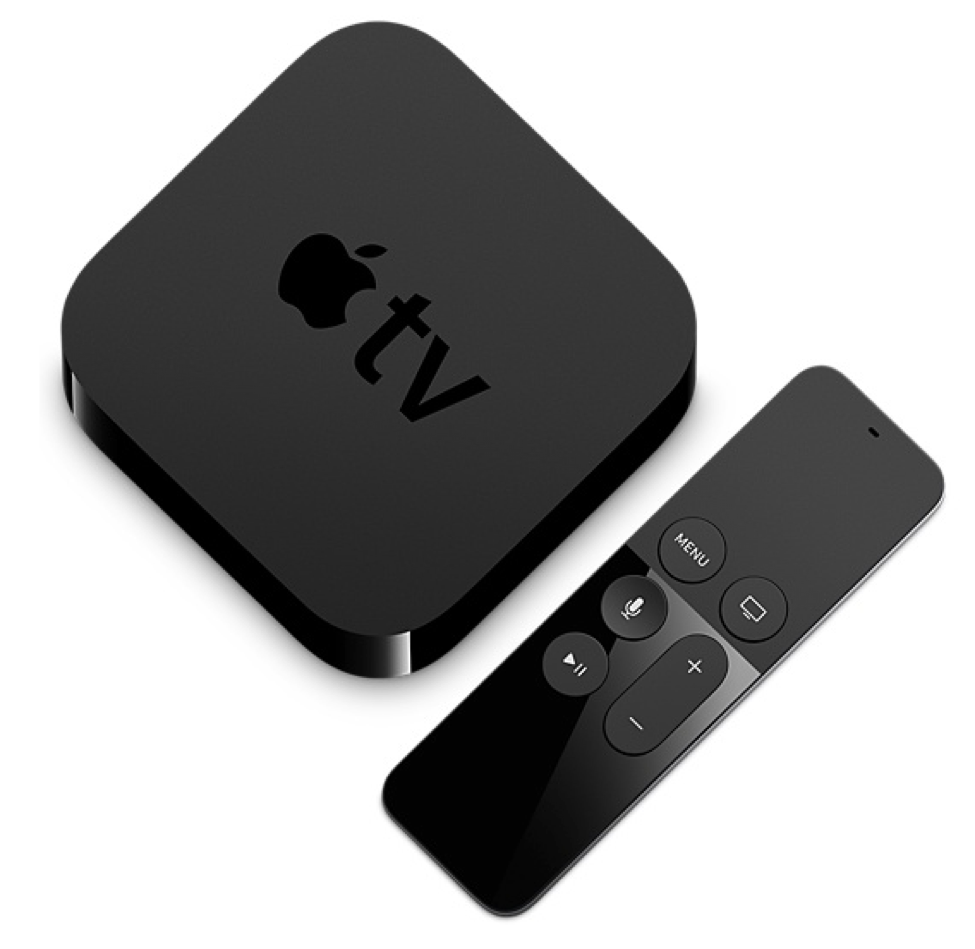 Image courtesy of Apple
Similar to the Apple TV, the Roku Streaming Stick streams movies, TV shows, live sports, news and music to your television. It also supports paid subscription services, free channels, rent and buy-on-demand services.
However, Roku's Streaming Stick is pocket-sized, which makes it easy to use at home AND while traveling.
Access your favorite content anywhere in your house, hotel, or on the go.  Even better, Dad can enjoy private listening via his smartphone or tablet through the Roku mobile app. (Both iOS and Android are supported.)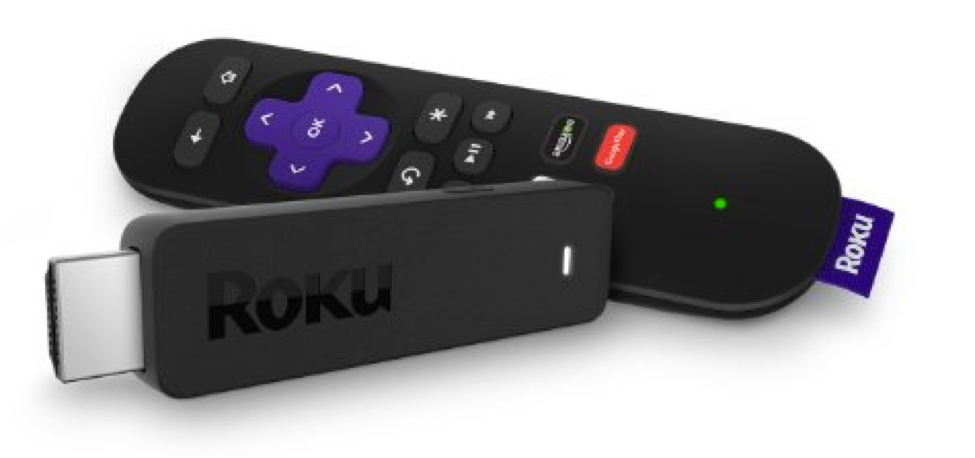 Roku Streaming Stick
8.  Streaming Service Gift Card
You've got the gadgets for streaming, but what about the content?  To get access to the best movies, television shows, and other premium content, your dad will need a streaming service subscription.
Choose a Netflix, Hulu, or Amazon gift card to go with the streaming devices, and your dad will be able to take advantage of his media setup right away.
Father's Day Gifts for Dads Who Love Photography
If Dad is the one who takes all of the photos and videos in your family, then he'll love one of these gifts. Who says photography has to be a hobby? With these items, he'll get results that even the pros will envy.
What wish list doesn't have a drone on it this year? Right?!
The DJI Mavic Pro may come at a high price point, but that's because it's one of the most versatile, powerful, and smallest drones on the market.
With a camera stabilization system, range of 4.3 miles, and flight time of up to 27 minutes, this drone works for beginners and pros alike. The stabilization system means that hovering and landing are precise.
Did I mention it's compact and lightweight? It folds down to the size of a small bottle of water and weighs less than two pounds! I want one! 😉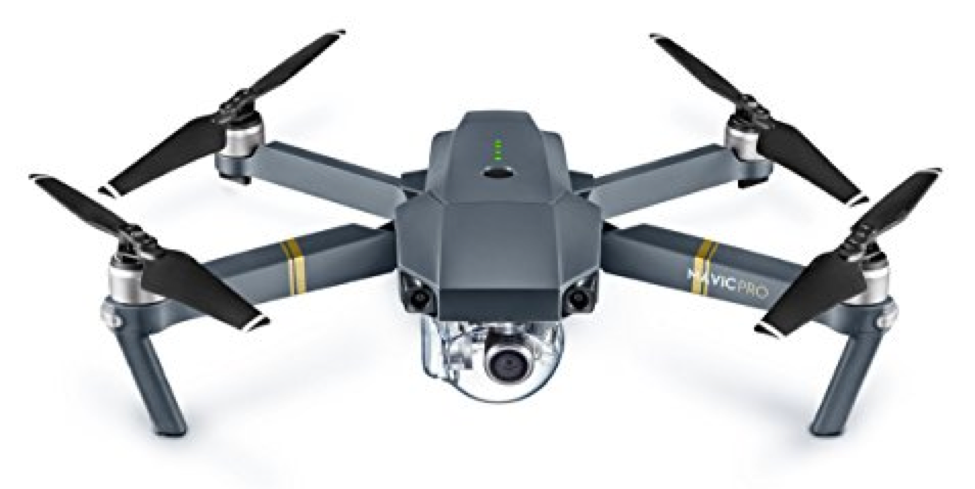 DJI Mavic Pro
Does your dad want to capture those extreme sport, action-packed moments on film? Then the GoPro HERO5 camera will knock his socks off!

GoPro calls this camera their best GoPro EVER. And it's clear why. Some of the camera's features include:
Hands-free voice control using simple commands
2 inch touch display
4K video and 12 MP photos
Waterproof to 33 feet
One button control
Advanced video stabilization
Left and right stereo audio channels
Ability to upload and share photos via the cloud*
*Requires optional GoPro Plus subscription
Your father will appreciate being able to capture some of his most active memories with this rugged camera.
Arkon boasts an impressive assortment of professional-grade mounts, holders, tripods, and stands for smartphones, tablets, cameras, and other gadgets.  This makes tasks such as taking photos, recording videos, live streaming, and using GPS so much easier!
Who couldn't use an extra arm when trying to take photos and videos? That's what makes Arkon mounts helpful, handy, and a must-have when it comes to the serious hobbyist in your life.
Mounts are perfect in the office, at home, and on-the-go. Use mounts on your desk, bike, and boat or in the car, golf cart, and just about everywhere else. If you can think of a place where you can use a mount, Arkon probably has one to suit your needs.
Use the code kimgarst at Arkon.com to receive a 20% discount on your purchase!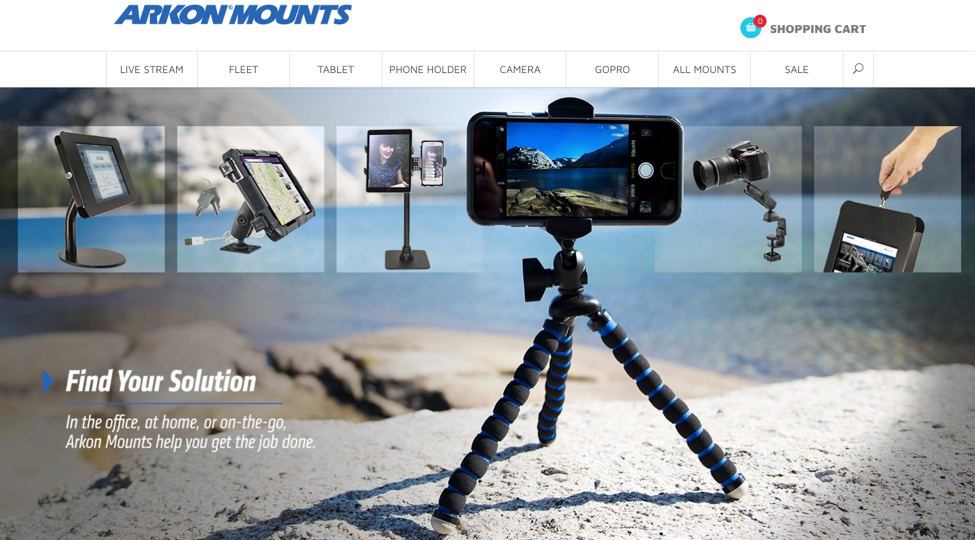 Visit arkon.com to find the perfect mount. Use code "kimgarst" for a 20% discount.
Dads know that the best camera is always the one you have on you! It's better to catch the moment than miss it entirely.  That's why using a smartphone camera is convenient and easy. But sometimes you need more functionality.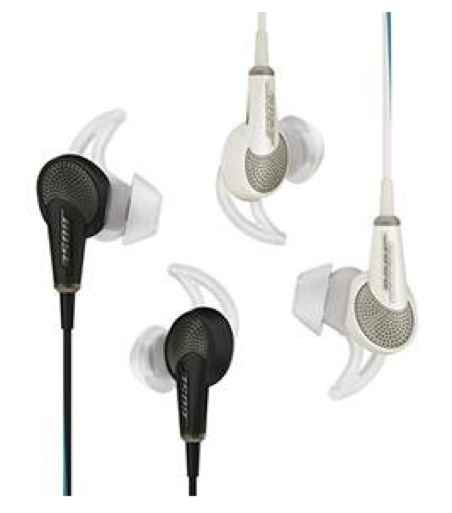 Mpow lenses for your smartphone – Photo courtesy of Mpow
With Mpow exchangeable lenses, smartphones can achieve more photography magic.  This Mpow kit provides three versatile lenses to enhance your phone's camera capabilities:
Best of all, these lenses are compact and easy to take with you wherever you go.
Father's Day Gifts for Dads Who Love Tradition
Sometimes you need a new take on an old gift idea. The oldies but goodies are called that for a reason! One of these updated versions of popular Father's Day gifts may be just what you're looking for.
Grilling is fun until you have to clean the grill! Sure, a wire brush will work to remove the food leftovers from the grill.  But why not give the grill master in your life an easier, more automated way to take care of the mess?
The Grillbot:
runs on a rechargeable battery
works on a hot or cold grill
has removable and dishwasher safe brushes
Put this cleaning robot on the grill, press a button, and boom! An auto timer shuts off the robot when the job is done. It doesn't get much easier than that.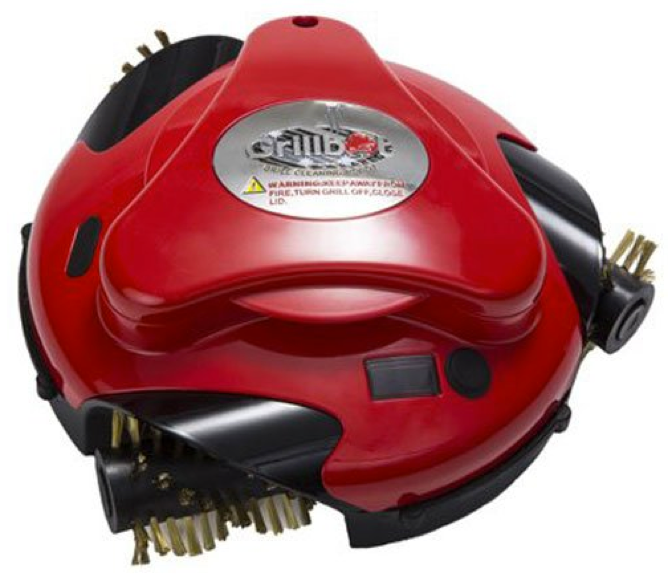 The Grillbot Automatic Grill Cleaner
If your father were going to get excited about a shaver, the Series 9 would be THE ONE.
The Series 9 electric shaver is Braun's most efficient and comfortable shaver, with 40,000 crosscutting actions per minute. This is not your average razor!
Its close shave lasts longer, and it's charging station hygienically cleans, charges, lubricates and dries the shaver at the touch of a button. Talk about leveling up!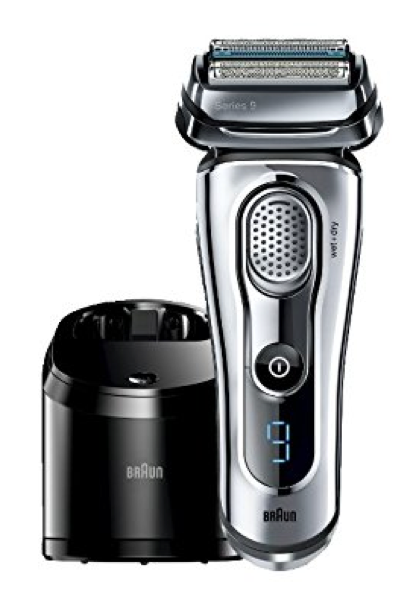 The Braun Series 9 Cordless Electric Shaver
OMGosh, seriously? Who wouldn't want this!? Your dad may brag about his beautiful lawn, but why not give him some time off from his chores? He can enjoy Saturday mornings again by letting a robot take care of mowing the lawn.
The Worx Landroid runs seven days a week to keep the lawn continuously manicured. Imagine waking up to a freshly mowed lawn every morning!
The neighbors won't complain. The lawn will look nice, and they won't notice the Landroid since it's low on noise and emits zero emissions.
The Landroid navigates narrow passages and cuts with precision on slopes up to 20 degrees. It automatically returns to the base in case of rain or when it needs recharging.
This is about as low maintenance as the lawn gets!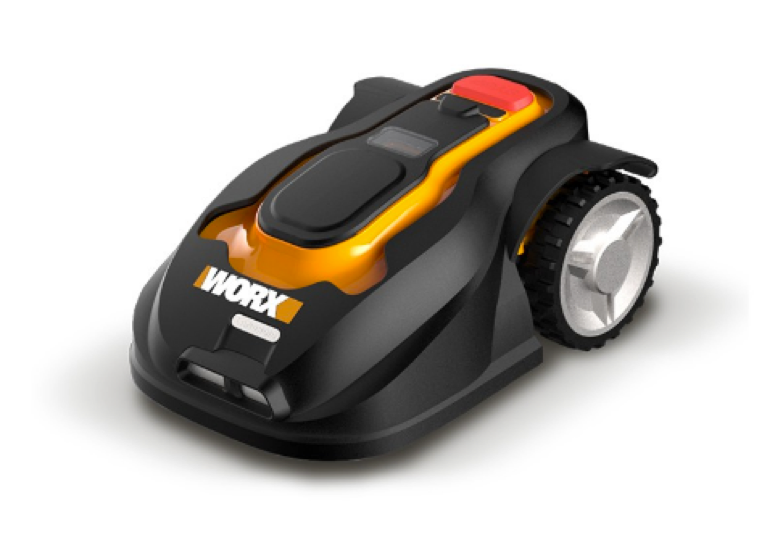 What Father's Day gift list is complete without a drill? Nothing says "Dad" like tools, home repair, and fixing stuff!
Starting and finishing projects is easier and faster with this cordless drill from Black and Decker.  The lithium ion battery makes the drill lightweight and compact but still powerful enough to get the job done without wearing your father out.
As an all-around mid-range drill, this tool is great for tight spaces and manages all screw driving tasks too. The variable speed allows countersinking, which means less damage.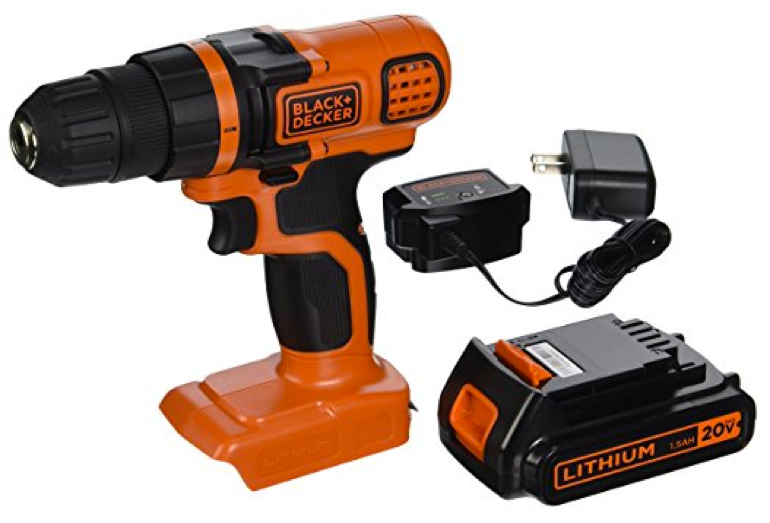 The Black & Decker LDX120C 20-Volt MAX Lithium-Ion Cordless Drill/Driver
Father's Day Gifts for Dads Who Love Food
ACCORDING TO THE SALES PAGE, THE OFFER GOES AWAY IN 11 DAYS FYI
Ever heard of a Moscow Mule? Your dad or granddad may have. The traditional Moscow Mule is a drink made of vodka, ginger beer, and lime juice served in a copper mug.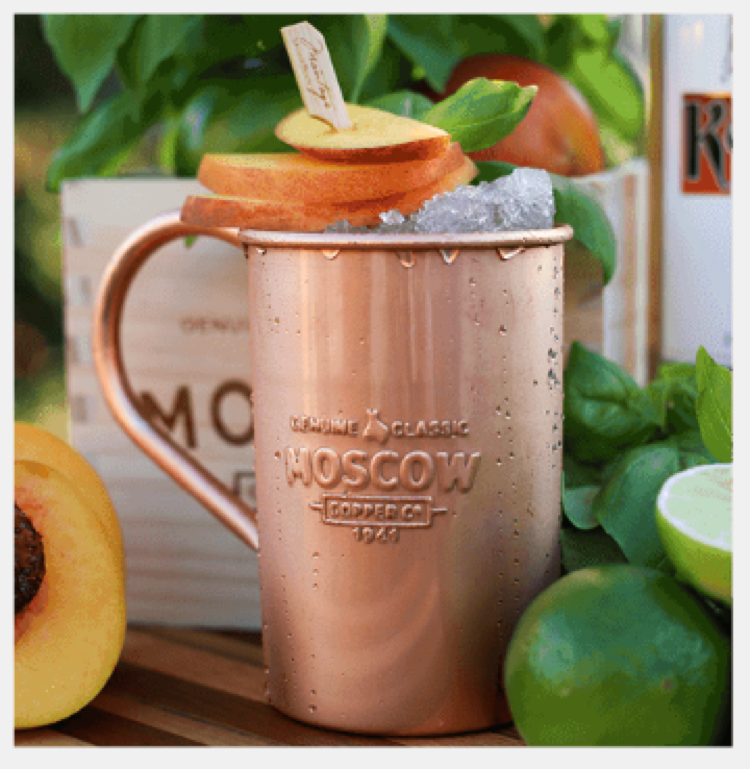 Image courtesy of the Moscow Copper Co.
The copper mug's properties react with the Moscow Mule's ingredients to give the drink its traditional cold, bold, refreshing flavor and aroma. The Mule's tangy flavor is achieved only when the ingredients meet the copper. There are no substitutions!
The makers of this 100% solid copper mug are relatives of the mug's original designer, Sophie Berezinski, and have kept the original mug's design.
Why not give Dad a gift that tantalizes his taste buds AND comes with a little history? This beautiful gift set offers both!
In the interests of transparency…I was gifted with this as a present and it's an absolutely beautiful set!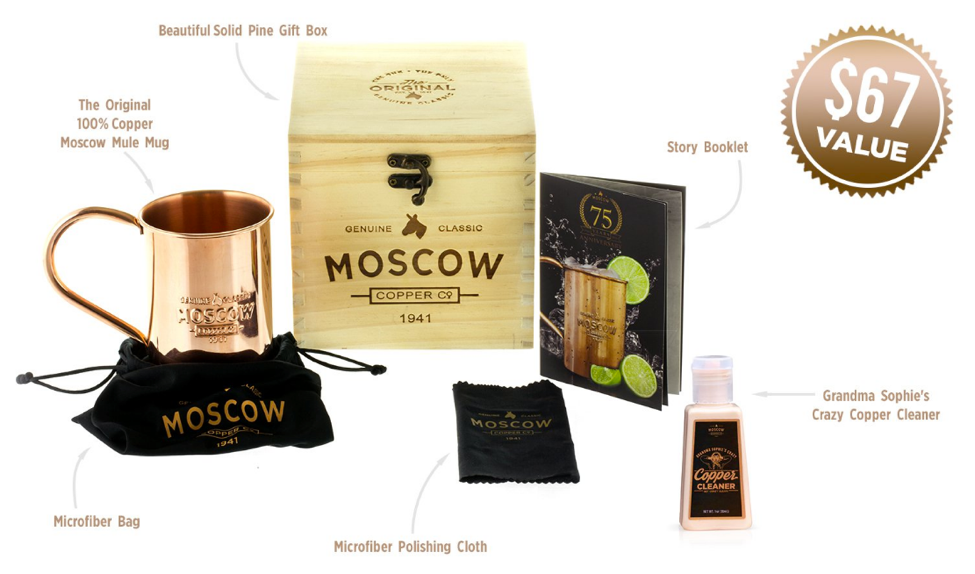 18. Star Wars Themed Waffle Maker
Drop to mic! Got a Dad that LOVES Star Wars? Like maybe most Dad's out there, right! Change up those family breakfasts by adding a geeky, nerdy vibe to it! They will love it and so will the kids!
Don't forget that this appliance is for more than just waffles. Get creative and use it for eggs, brownies, cakes, quesadillas, and pancakes. You can even try it as a sandwich press!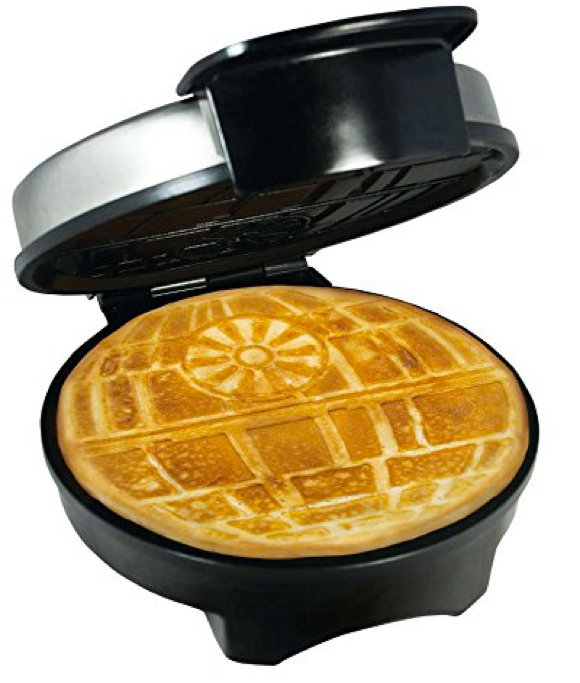 Star Wars Death Star Waffle Maker by Pangea Brands
The waffle maker comes in different designs to satisfy the choosey Star Wars junkies.
Star Wars Death Star Waffle Maker by Pangea Brands
Star Wars Stormtrooper Waffle Maker
Pangea Brands Star Wars BB-8 Waffle Maker
 Pangea Brands Darth Vader Waffle Maker
BONUS!
Is your dad a mega Star Wars Fan? 
Don't forget these other Star Wars themed kitchen delights:
Rogue One Death Star Popcorn Maker
Silicone Molds (think ice cubes, candy, soap)
And who can forget the Darth Vader "Who's Your Daddy?" mug…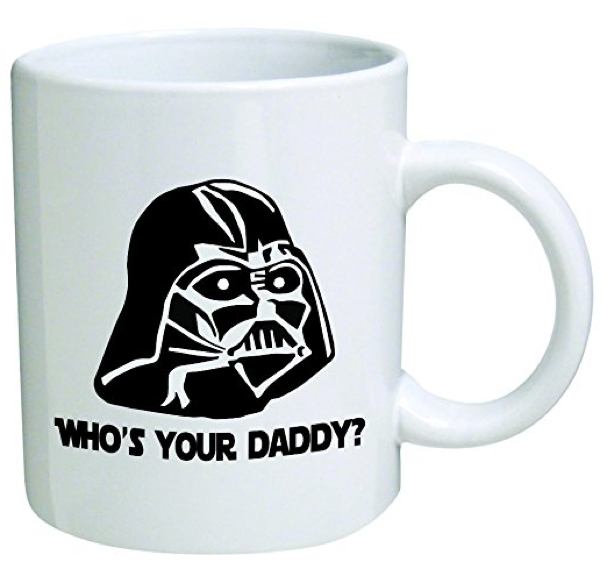 Turn your dad's ordinary grill into a flame-fueled furnace to make delicious, stone-grilled pizza. Is your mouth watering yet?
This gift set offers what your dad needs to start his own backyard pizzeria, including:
4 — 7.5″ Pizza Stones
Passione Pizza Flour
Pizzacraft's Neopolitan Herb Blend
Foldable Pizza Peel
2-sided Dough Roller
Pizzacraft Pizza Recipe Book
Part of this gift's joy is the packaging. It arrives sealed in a wooden crate and has an accompanying laser-etched crowbar for opening.
As ManCrates.com describes, the crate has "no bow, no ribbons, no fluff, and absolutely no instructions." Sounds right up Dad's alley! 😉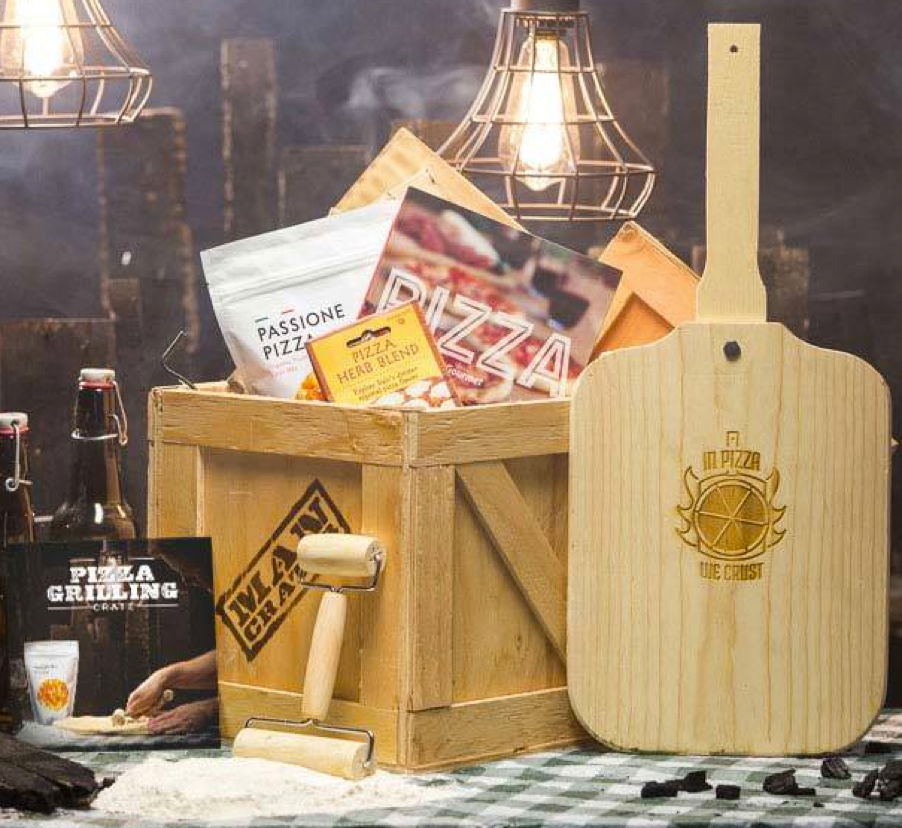 Image courtesy of ManCrates.com
In most places, Father's Day is in the heart of barbecue season. But poor Dad…he spends the majority of his time in front of the grill, missing out on the conversation. Not anymore!
With the Weber iGrill Bluetooth meat thermometer, your father can keep an eye on the food's temperature while still being the center of the party.
With a Bluetooth range of 150 feet, one quick glance at his smartphone and your dad will know how the grilling is going.  No more overdone and dry burgers, just perfectly cooked meat every time.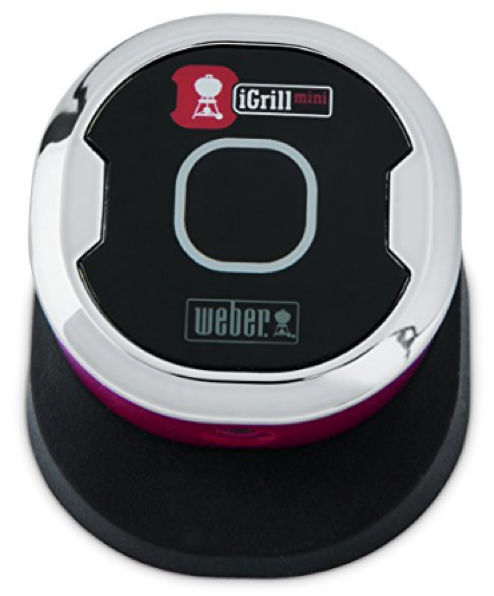 The Weber iGrill Mini meat thermometer
It's the Thought that Counts
No matter how you spend Father's Day, remember that the holiday is about celebrating and honoring your special guy. Enjoy the moment and make lots of good memories!
About Author