No more dilly dallying folks! Mother's Day is less than a week away, so it's time to choose just the right gift for that special Mom in your life. Hurry, time's running out!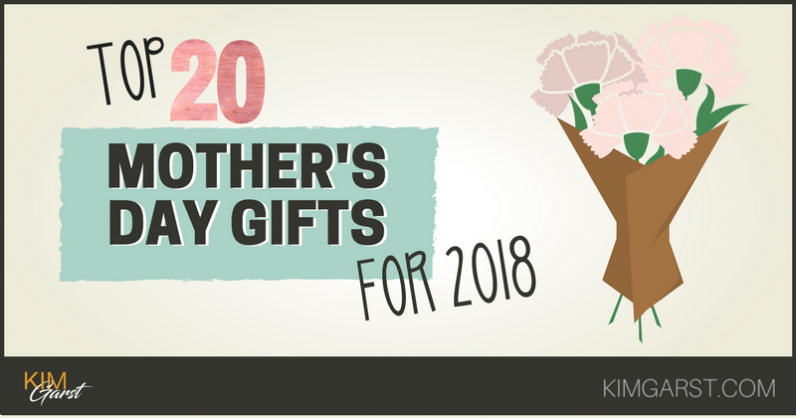 But, what should you get? Mom's are notorious for sacrificing their time, money, sanity <grin> for those that they love and care about. You want just the right gift to show her how much you appreciate and acknowledge the gifts she freely shares. Finding just the right gift can be a daunting task because it takes time and brain power. Let's get real…we are all short on both of these at times. It's just the reality of the world we live in. So, I set out to create a list to inspire you and save you time and brain power. <grin>
There are many great ideas for just about any Mom out there. From jewelry to food, these items represent some of the top Mother's Day gifts this year from many different categories. You won't be disappointed!
Can I just say that Mother's Day is also a time to celebrate any motherly figure in your life? Don't forget about stepmoms, grandmothers, aunts, or even mentors who are important to you. Everyone deserves a little recognition, remembrance and appreciation now and then.
Video made with wave.video.
Mother's Day Gifts for Mom's Who Love A Little Bling
The popularity of spoon rings are on the rise and this ring represents the boundless wisdom and compassion that mom's intuitively have.  It illustrates an eternal pattern in its design, connecting one's destiny bound by time and change. 16th Century England to 21st Century America, Spoon Rings are back. ALEX AND ANI® introduces the centuries-old Spoon Ring with symbols that remind us of our individual power and strength.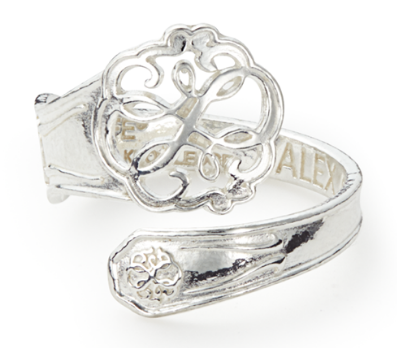 Looking for something that is really sweet with meaning? Look no further…this sterling silver necklace has two interlocking rings that honor the bond between mother and child.  Let Mom know that she's always connected to you just like these interlocking circles. When she wears this necklace she'll have a reminder of her strength and that you are always there for her. If you are looking for a way to honor the mother, child, grandparent connection, check out this generations necklace with 3 interlocking rings. Super sweet!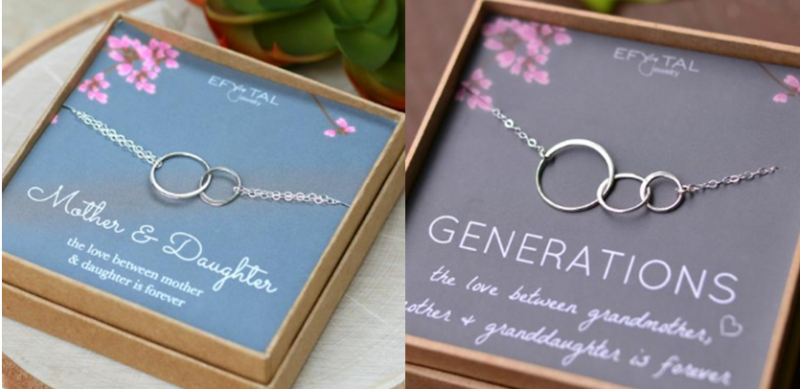 Mother's Day Gifts for Moms Who Love Coffee & Wine
I'm a recent converted coffee snob and connoisseur. I love a good cup of hot joe, but sometimes, I crave it cold, especially on a hot day which we have here on occasion in Florida! <grin> Cold brews are rising in popularity, so I set out to find the perfect cold brew maker and this is my favorite. It has it all! Not only can it brew a great cup of cold brew, it also can infuse your water and tea!  I love that it is multi-purpose and that it's made of premium materials like glass and stainless steel. It is also airtight, so it seals out the air slowing down the oxidation process of your coffee which produces a smoother coffee. This is a must have for moms who absolutely love their coffee!
There is not much to say about this product other than, who doesn't need this t-shirt? Just sayin'!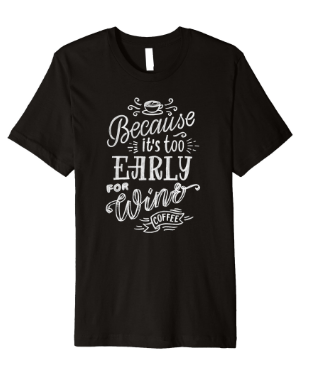 I love fresh artisan-roasted, specialty coffees…there is nothing like sharing a cup over the table with a friend or sneaking quietly away to your favorite corner.  Mattie has spent her life perfecting the craft of roasting coffee (over twenty years and counting) and imports only the best quality coffee beans seasonally available, from sound, small farms and co-operatives that produce an incredible crop and which, ultimately, provides an excellent brew for you and me. And, I LOVE that she roasts on her farm in Virginia not far from where I grew up.
NOTE: Order by Monday or Tuesday to ensure delivery by Mother's Day. The beans are freshly roasted and not stored on a shelf. It doesn't get any fresher than that!
Mother's Day Special Includes:   Two 3/4lb bags of your choosing, two white chocolate salted caramel mini bars, and a blue bowl handmade pottery mug.

Hands down, this is the best way to "eat" your champagne! Well, what can I say about these unique sweet treats? Anything with Dom Perignon in it rates on the top of my must have wish list, right?!

This hand blown lead-free crystal decanter makes the perfect gift for wine lovers and enthusiasts.  I love that this decanter has a modern yet elegant design that was created to enhance the purity, aroma and taste of your favorite red or white wine. It's great for a merlot, cabernet, pinot noir, port and other bottles of wine. AND, it's perfectly engineered for a standard 750 ML Bottle which allows for maximum aeration. This is one of the only wine accessories wine loving moms shouldn't live without.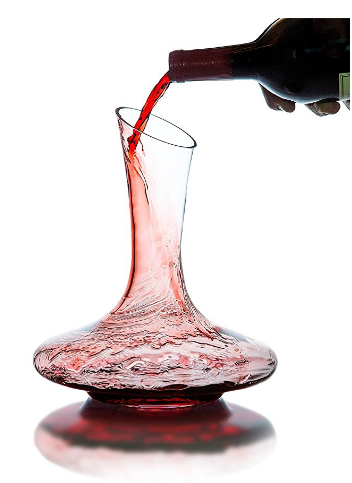 This individually gift boxed, premium quality crystal clear stemware is perfect for wine drinkers. The humor on this stemware is the perfect present for moms who have young children. For other great unique and novelty wine glasses for mom, check Wittsy Glassware stemware pieces here.

Mother's Day Gifts for Moms Who Love To Cook
What mom doesn't want to provide healthy alternatives to her family's favorite foods? The Cozyna XL low fat deep fryer can hold 5.5 liters (5.8 QT) which makes cooking for the family a piece of cake! I'm all about simplifying day to day tasks for moms. Not only is this a healthier option to deep frying, but on average, you will consume 70% less fat while still enjoying all your favorite fried, grilled, baked and roasted foods! Plus, it is multifunctional…a fryer, oven and grill all in one. Now you can easily fry, bake, roast and grill all your favorite foods with a single cooking appliance! That's a win, win in my book!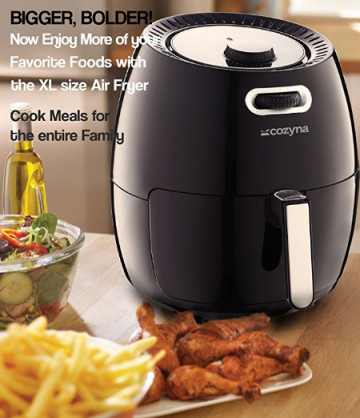 Did you miss out on the Instant Pot craze at Christmas? Now's the perfect opportunity to get one for mom. This Instant Pot DUO is perfect for families of 4-6 people. I love that it is multi-functional cooker, pressure cooker, slow cooker, rice cooker, saute/browning, yogurt maker, steamer and warmer.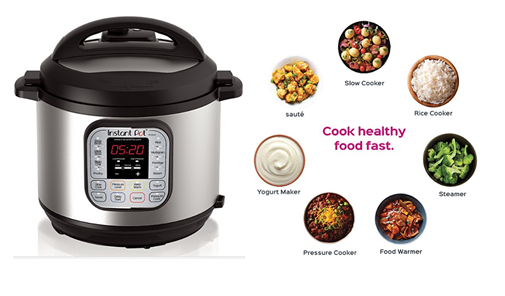 When looking for the best zoodler for mom, we stumbled on this one. It had the best rating, comes at a great price point and opens up a whole new world for healthy eating. Who couldn't use that?You get a complete spiralizing bundle with 5 interchangeable blades, extra blade caddy for safe blade storage, printed color user manual, easy online quick-start guide with our demo videos, and 3 exclusive Brieftons Ebooks with delicious recipes you can make today! This is a perfect complement to the air fryer – just sayin'!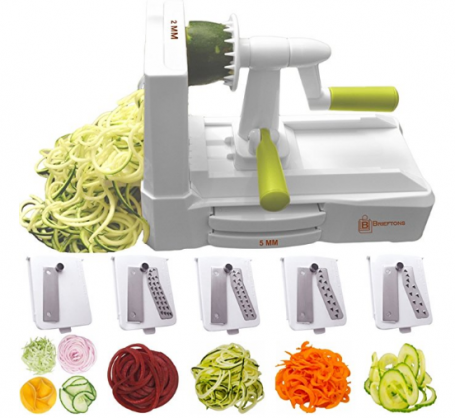 What mom doesn't love a little parody with her chicken? Dripping Thighs, Sticky Chicken Fingers, Vanilla Chicken, Chicken with a Lardon, Bacon-Bound Wings, Spatchcock Chicken, Learning-to-Truss-You Chicken, Holy Hell Wings, Mustard-Spanked Chicken, and more, more, more! Fifty chicken recipes, each more seductive than the last, in a book that makes every dinner a turn-on.

Mother's Day Gifts for Moms Who Love Techie Stuff
We could all use a little help finding things from time to time. Mom is no exception. This cool little gadget can help you find your phone by simply double tapping the button on your tile and your phone will begin to ring, even when it's on silent. This is a must have for all moms.

Nothing but the best for Mom, right? This Apple watch series 3 is lightweight, yet stylish and highly functional. It comes with GPS and Cellular, so mom can make and receive phone calls with this watch. One of the things I love about a smart watch is that it can also monitor your health parameters, making it easier to set and achieve lifestyle goals.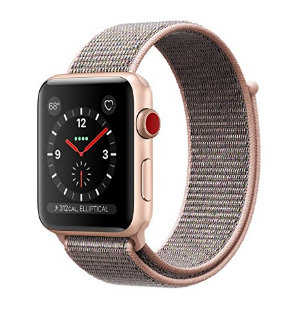 I love this creative, multifunctional smartphone vase. It's perfect for bedside tables, desks, kitchen counters…anywhere Mom might set her phone down. Plus, there is room for her favorite cut flowers.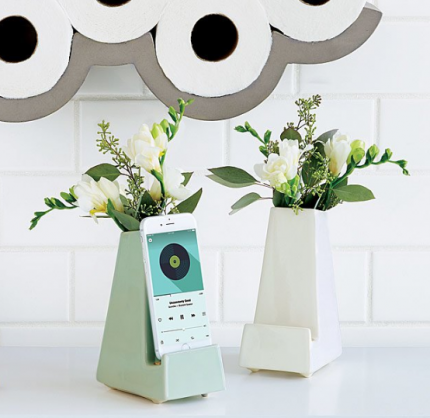 Oh my gawsh! I love this compact mirror and power bank! It has 2 built in mirrors, one that magnifies. It also has an auto LED light and fast charging capability. It's small, fun portable design makes it the perfect accessory for any occasion. It includes a carry pouch and micro USB cable.

Mother's Day Gifts for Moms Who Deserve to Relax
These products are some of my all time favs! They are definitely my go to for tired, exhausted eyes. Can I just say, the hydrogel eye patches are a little slice of heaven? The innovative patches deliver targeted hydration to the delicate skin around your eyes for the appearance of an instant, refreshing "eye lift." The Eye Serum is perfect for everyday age-fighting and produces both immediate and long-term benefits by reducing the appearance of fine lines, wrinkles, crow's feet, etc.
For everyday age-fighting or a quick, occasional "pick-me-up," the  Eye Serum and Eye-V™ Patch combo has you covered.
And, it's not just me that loves these products. Both of these products have been featured in multiple beauty magazines with the latest being the hydrogel patches in Cosmopolitan. Trust me, your Mom will love you forever if you get her these!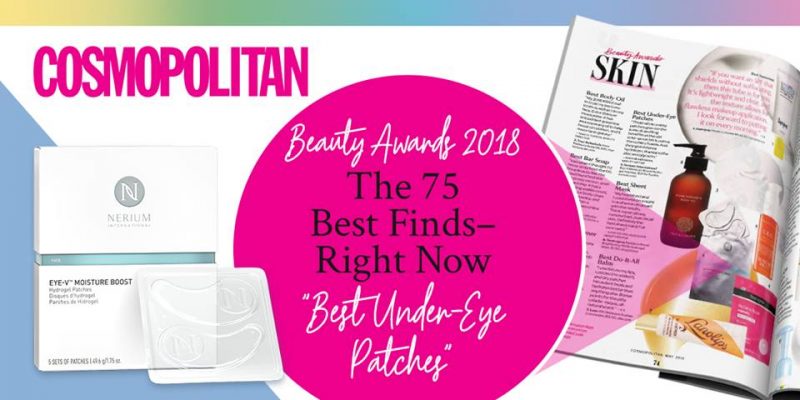 Did you know that women, in general, have a heightened sense of smell? This stylish essential oil diffuser is perfect for creating a peaceful relaxing aromaspa-like treatment in your living room, office, bath or kitchen. And, because it has an amazing built in night light, it's also ideal for a bedroom…no more tripping over stuff in the middle of the night to get to the bathroom! Add Pure Jolly Premium Aromatherapy Essential Oil Kit Top 6 Essential Oils Set and Mom will have a great selection of good healthy oil blends to get started on her aromatherapy journey!

What mom DOESN'T have tired feet? Mom's work hard, so they need massaging vibration and effervescent bubbles to soothe their tight muscles and overworked feet. This foot bath includes:
Pedicure center includes four attachments that soften and pamper like a salon pedicure

Heat boost power heats cold water to 98 Degree F in minutes and maintains temperature throughout use

Four pressure-node rollers provide kneading massage to relax and rejuvenate tired soles and arches
Purchase with the Tea Tree Oil Foot Soak and you have a complete spa treatment for mom's tired feet.

And, last, but certainly not least…what mom wouldn't love this gift? A cozy place to go read her favorite book or simply relax with her morning cup of joe or her evening glass of wine or her Sunday mimosa…you get the picture. <grin> The swing chair comes with two pillows (16 different color variations) and an "S" hook to hang it in her favorite tree or on a porch. If you are feeling especially groovy, you can get her the stand so that she can set the swing up anywhere!
It's the Thought that Counts
No matter how you spend Mother's Day, remember that the holiday is about celebrating and honoring the special women in your life. Enjoy the moment and make lots of good memories!