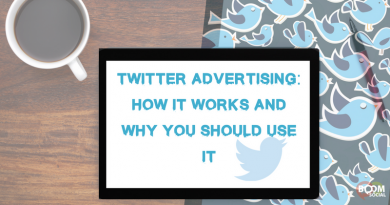 This spring Twitter came out with a new advertising opportunity that is geared towards small businesses. Through Twitter Advertising you can now promote your account or a single tweet with targeted keywords, tweet placement or account appearance. 
But WHY should you get involved in Twitter advertising?
First, Twitter advertising is cheaper than other pay per click (PPC) options.  For example, you have to be careful when setting up a PPC campaign with Google adwords because some keywords can get very pricey. 
Second, the followers you earn from a Twitter campaign are more qualified prospects.  They saw your advertisement because Twitter classified them to be within your niche.  This takes out the guesswork for you and gives your more interested buyers. 
Third, it helps you clarify your niche.  Have you ever wondered, "Am I really connecting with my niche?" Or, "Am I good at describing my niche?" By using Twitter advertising you can find out.  The result of a Twitter advertisement campaign can show you if you understand what your niche looks like, and is interested in.
So, now that you know why Twitter advertising can benefit you, how does it work?
1. Visit: https://business.twitter.com/index_en.html
2.  Click on the banner titled, "Start Advertising"
3.  Here Twitter briefly outlines the three different types of advertising campaigns that you can run with them: Promoted Tweets, Promoted Trends or Promoted Accounts.

What are promoted tweets?
A promoted tweet is exactly as it sounds.  You can choose to promote one of your current tweets or write a new one.  A promoted tweet allows you to engage beyond your core followership and reach more of your target audience.  Additionally, you can choose to have Twitter promote your tweet on both Twitter.com and any mobile device.  How often do you use twitter from your smart phone? 
The best part about a tweet promotion is that you have flexibility in your tweet's call to action.  For example, you may choose to include the url of a landing page on your website.  Or, you may choose to include an invitation to your upcoming event.  Lastly, you may want to become better known as an expert in your industry with a tweet full of entertaining and compelling content. Whatever the call to action, keep it simple and clear!
What are promoted trends?
Have you ever noticed the "what is trending" on twitter section on your twitter home page? (See picture below)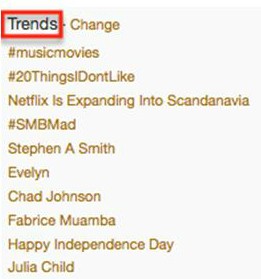 Trending topics on twitter are featured prominently on every user's twitter timeline.  They get massive exposure.  This in turn means that if you decide to promote a trend, your trend will also receive massive exposure.  Often trends, promoted or organic gain a huge amount of conversation and #hashtag tweets.
Whatever trend you promote, you will want it to be fun, informative and related to your niche.
What are promoted accounts?
Have you ever noticed the "Who to Follow" section on your twitter home page? (see pic below)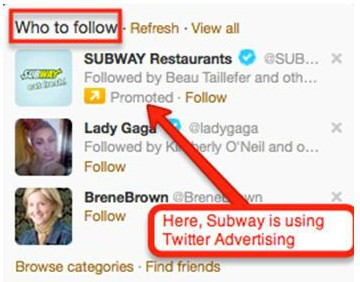 The accounts that pop up here are both paid and organic.  The paid ones are noted with the word "promoted" underneath and are an example of Twitter's 'Promoted Accounts' advertising option. NOTE: The word 'promoted' is also used under trends that are promoted.
This is a great way to build a strong base of engaged twitter followers.  It can also help you build brand awareness or promote a new big product. 
4.  Once you've decided which promotion path you are going to take and why, it is time to get started.  Visit: https://business.twitter.com/en/advertise/start/ and fill in your business's pertinent information.
Helpful Tips 
Ø  Know which keyword phrases you want to promote and who your ideal prospect
Ø  Consider geographical location.  It can be as broad as "anywhere in the world" or as specific as "Boston, MA"
Ø  You can also decide which electronic devices will promote your campaign.  For example, mobile devices verses laptops/desktops.
5.  One of the final things you will need to do is to decide the budget and/or length of your campaign.  Depending on your budget, the campaign may end early.  Meaning the funds have been exhausted before the end date.  What is great about this is that Twitter will never exceed your budget to meet your campaign end date.  At the same time you can stretch your funds by creating a daily budget.
6.  Lastly, track your campaign! It is important to analyze how well your campaign has worked for you.  This way, as your change variables you can see what works and what doesn't.  Twitter doesn't have as detailed a tracking analysis as Google adwords, however, you can check out all of their analytics features by visiting: https://business.twitter.com/en/advertise/analytics/
Have you ever created a twitter advertisement before?  How did it go? What are your thoughts about the three different types of advertisements? Which one will you be using in the future? Please comment and share. 
About Author