Good Monday Morning to you!
Early one morning, I was out for my daily walk and my mind was racing with the many things I had to get done that day. I almost missed an amazing sight; a sight that gave me a whole new perspective on my business. I noticed a large group of geese flying in formation. WHAT A SIGHT THAT IS! I stopped walking and simply watched for a few minutes. I saw the lead goose drop back and the one directly behind him took the lead. The entire group maintained their flight pattern without missing a beat. I watched this same process take place a few times until they were gone from my sight.
This experience made me think of how hard we work sometimes to do it "all" in our business. Sometimes we may not have the skill set or the time to do it "all". It is important for us to step back and realize what we can do and what we cannot do. Make a list of those items and then seek out expertise in the areas that we do not feel comfortable implementing. This will save you a ton of time, frustration and aggravation. You are still actively involved in your business but getting a little relief and outside expertise once in a while can only grow your business faster! This allows you to focus on what you do best and let others lend their expertise in the areas where you are not as knowledgeable. Let someone else be the lead goose once in a while :-)!
You are in business for yourself but you are only by yourself if you won't give up that lead goose position from time to time. Building a business can be difficult at times so build those relationships and connections with those who have the expertise you are seeking. It will pay off big time in the long term!
To Your Success!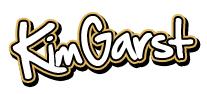 Twitter Sharing Tools

Social media and sharing go hand in hand. People love to share pictures, content that they create or that they find that is of interest to them.
Twitpic – Twitpick is the largest and most most popular Twitter photo sharing tool. It is very user friendly. You simply sign up for an account and you will be assigned a unique email address. You simply email your photos from your mobile phone, upload them from your PC or utilize their simple upload system.
TweetPhoto offers a number of advanced options, such as stats, geo-tagging, favoriting and many other features. It also has some integration features that allow you to post photos directly from Tweetdeck.
Twitgoo is another simple Twitter photo sharing tool. You can login using your Twitter login and it looks much like the Twitter interface, except that you have the capability of attaching photos to your tweets.
Blip.fm is one of the most popular music sharing website for Twitter. It is twitter style system except for music. Users can share songs with each other in a Twitter-style stream. You can re-blip songs which is like a "re-treet" of a post.
Songtwit is pretty easy and simple to use. It indexes YouTube song titles for a wider search capability and it will also create a short URL to make sharing simpler.
TwitVid.io is really simple to use. Log in with your Twitter login, choose a video file and post to Twitter. It is very similar to TwitPic.
TwitLENS is another Twitter sharing tool that allows for both video and photo sharing. I like that it supports Twitter OAuth for secure login.
I would love your feedback so feel free to share your comments below and please use the retweet button at the top of the page if this info was valuable to you.

About Author