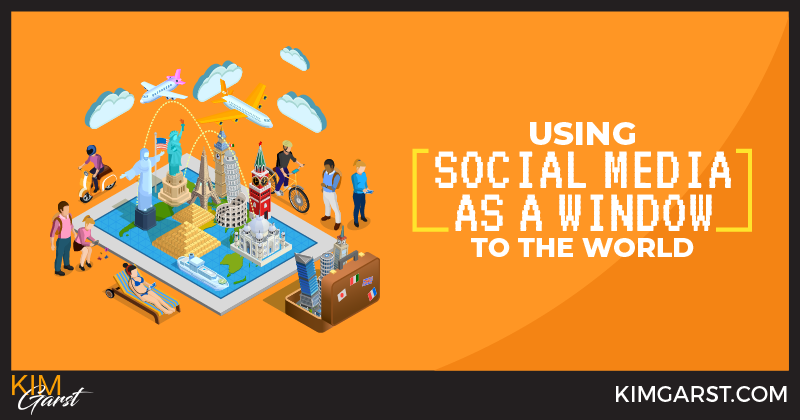 Do you have international business partners or clients? Would you like to someday? With internet usage and the expansion of popular social networks increasing internationally, it's a good idea to think about how you can be using social media as a window to the world.
Social networks are expanding to more and more countries each year, internet users are continually increasing by the millions, and being internationally "aware" is becoming essential for business.
That said, here are three ways to utilize social media on a global level:
1. Stay Updated on World News
My grandparents (well, and my parents) could tell you about a time when all you heard about was what your local news station or paper decided to report. Today, we have access to countless online publications and resources, not to mention individuals, from all over the world through social media. There are a variety of ways this can come in handy. You can keep up on current events in countries you do business in, take advantage of what's happening around the world to complement your content strategies, and simply increase your knowledge of global markets.
2. Expand Your International Network
Whether you do business internationally or not, social media provides an effective way to network with professionals from all over the world. Twitter and Facebook can be especially helpful for networking. Connect with international business pages and Twitter accounts, engage with their posts and content, and ultimately build relationships with current or potential business contacts from thousands of miles away.
3. Raise Global Awareness
Perhaps you have a non-profit that's working on a fundraising initiative, or your organization is expanding their target audience to another country or region. No matter the motive, using social media to raise awareness on a global level could be just what you need. Find a business in another country that is willing to cross-promote, tap into international audiences by positioning content just for them, or you might even consider establishing a presence on an international social network such as Bebo or Hi5.
In the end, making a conscious effort to use social media to broaden your global perspective benefits you and your business. Do you have personal examples of how social media has provided a window to the world for your organization? Share in the comments below!

About Author