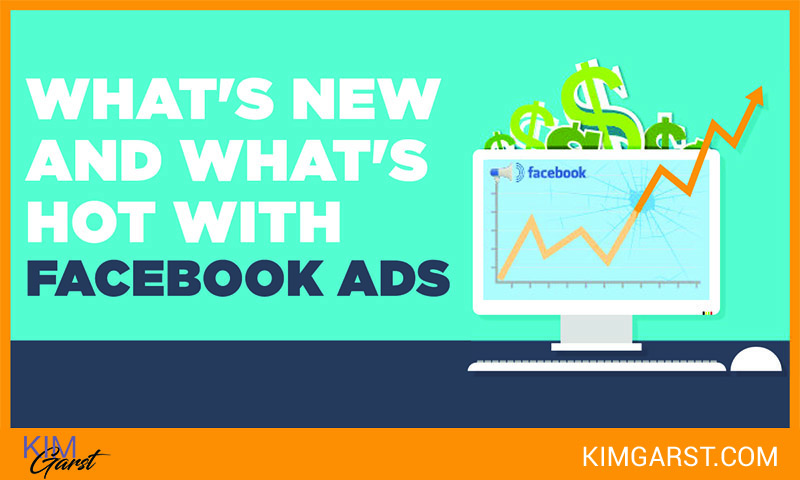 Are you using Facebook ads for your business? For business owners experiencing difficulties reaching their fans through organic posts, Facebook ads are the ideal solution.
Here are a few reasons why:
Facebook offers unparalleled targeted options, including age, gender, interests, behaviors and connections. This means you can create highly relevant ads that people will LOVE.
Excellent tracking options so you can evaluate exactly how well your ads are performing.
Facebook ads are CHEAP! Starting at just $1/day, you can get your products or services in front of people who would never have otherwise known about your business.
Whether you've been using them for a while or are just starting out, this post will tell you everything you need to know about what's new and what's hot with Facebook ads!
Facebook is testing ads in groups
You may not realize just how huge Facebook groups are right now. Of the 1.7 billion monthly active users on Facebook, TechCrunch reports that approximately 1 billion are in groups.
Of the 1.7 billion monthly active users on Facebook, approximately 1 billion are in groups! WOWZERS!
Click To Tweet
Of these, around 450 million are part of buy-and-sell groups.
450 million Facebook users are part of buy-and-sell groups
Until now, advertisers have been unable to have their ads shown within groups. However, Facebook recently began testing ads within groups in several countries, including Canada, Australia, New Zealand and Ireland.
It's unclear if or when Facebook group ads will be available to the general public. However, if it does become a feature, it will present a huge opportunity to business owners.
Think about how much more interested, engaged and connected group users tend to be than fans. Since groups function very much as topical discussion forums, users are likely to be highly invested in the topic. Being able to directly target these groups of users would be an amazing opportunity for business owners!
Facebook is showing ads to all users, even those with ad blockers
According to emarketer, 26% of internet users currently use ad blockers; and this number is expected to rise to 32% by next year. This is a serious problem for advertisers who want to get in front of as many people as possible.
The good news for business owners is that Facebook is now able to circumvent ad blockers….meaning your ads can potentially get in front of any Facebook user – even those who are using ad blockers.
Facebook can now circumvent ad blockers….your ads can even be seen by those using ad blockers!
Click To Tweet
While various ad-blocking software companies have created workarounds for this feature (meaning those who use their software can still block Facebook ads), Facebook continues to respond with new code that keeps ads from being blocked.
It's unclear if this change will result in any noticeable results for business owners who use Facebook ads. However, getting your ads in front of more users is never a bad thing!
Facebook takes on eBay and Craigslist with its built-in Marketplace
As already mentioned, nearly half a billion people now participate in buy-and-sell groups on Facebook. Many of these are local groups where members sell or auction off products or services, then arrange for local payment and pickup.
In order to facilitate these types of interactions, Facebook recently announced Marketplace, a new way to buy and sell in your local community.
This feature, which is currently available in the US, UK, Australia and New Zealand, can be accessed via the Facebook app. You should see the Marketplace icon at the bottom middle of your screen.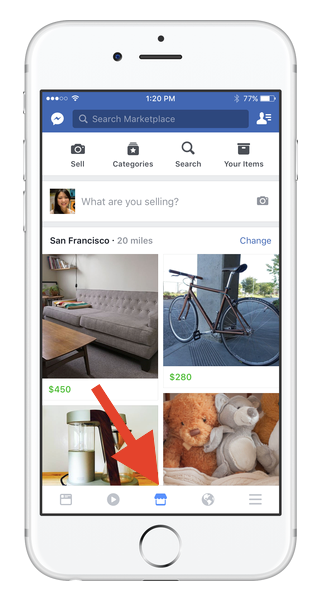 Using the feature is incredibly easy: simply take a photo of your item (or upload directly from your camera roll), enter your product details, choose a location and category, and then post.
Now anyone who is looking for products in your area can see your photo and details, and can private message you if they're interested.
Video ads: Facebook is testing leaving audio on by default
You may have heard the recent (startling) statistic that 85% of Facebook users watch Facebook video ads with the sound off.
85% of Facebook users watch Facebook video ads with the sound off. #Guilty!
Click To Tweet
If you've invested in video ads, you're probably not all that happy about this!
One way Facebook is attempting to deal with this is by seeing what happens if they leave the audio on for video ads. This would mean that anyone who sees your ad will, by default, automatically hear the accompanying audio.
At this point, Facebook is still only testing the feature with a small audience. And, as you might imagine, the results show users aren't all that excited about it. Facebook reported that a whopping 80% of users react negatively when mobile video ads play loudly when they're not expecting it.
The good news is that for those who don't like this feature, Facebook will offer a workaround: users will be able to opt to turn off the feature in their settings, as well as on the video ad itself.
Final thoughts
It seems like there's always something new happening at Facebook! And with ads being at the foundation of their revenue model, it's no wonder they're always testing, tweaking and launching new features for advertisers.
Looking for some help with your Facebook ads? You might be interested in some of my recent posts:
Two Reasons Why Your Facebook Ads Are Failing
The "Easy Breezy" Facebook Ads Split Test Formula
Facebook Ads – 3 Ways To Boost A Post Like A Pro!
Are you using Facebook ads for your business? Do you find it effective? Share below!
About Author