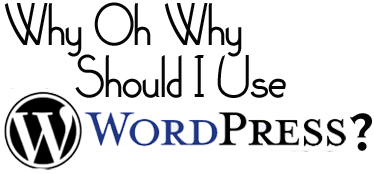 I started out using WordPress about nine months ago and have never looked back. Coming from a web design background, I was originally very skeptical, especially given that many of my clients websites has been designed utilizing state of the art design software and they still had to fight to get ranked in Google and other major search engines. One of my first experiences with WordPress…I installed a WordPress theme for a client on a Tuesday morning. I simply installed the theme, no content or anything was up yet and on Thursday, my client called me and said that their domain was pulling up in Google's organic rankings under their primary keyword! #4 on GOOGLE! WHAT!! I was stunned. The advantages of using WordPress are many but here are a few that come to mind off the top of my head.
You Can Own Your Own Domain Name

WordPress is a very well known blogging platform for self hosted blogs. Self hosting means any user can choose any hosting provider of their choice and install WordPress platform on it. Users can choose their own custom domain name instead of sub-domain names. Example: www.yourname.com instead of www.yourname.blogspot.com. WordPress is also a tremendous tool for web site development. Some web site designers might not share this with you because it opens the door to DIY'ers.
Plugins
Plugins are a backbone of the WordPress platform. By making use of plugins, users can customize performance of their blog according to their needs. Some famous plugins are All in one SEO, Akismet, Robots meta, SEO friendly images, etc. Plugins are a tremendous tool to the end user because it allows for tons of customization options with a few clicks of the mouse.
Highly Customizable

Themes decide the look and navigation of the blog or website. WordPress offers lots of customization options within their themes. There are tons of themes available for WordPress. Both free and what is considered premium themes which will cost some dollars but can be worth it in the long run. Users can download the themes according to category and what they need for their individual looks or "brands".
Easy to Use

I have often told people if they can use Microsoft Word, they can use WordPress. It is very easy to use and makes it a perfect platform for content management. Someone with little experience can start using WordPress very effectively with little assistance and if you hit a road block, Google it and there are tons of self-help videos out there for WordPress. WordPress.org has incredible info that you can use to quickly learn WordPress.
Designs
Experienced users can modify the CSS files to get their own designs according to their needs.
It Is Totally FREE!

Free is always good! Since WordPress is an open source bogging platform so it is totally free of cost to the end user. If you are a DIY'er, you can do this! If you are not a DIY'er and you want to hire an experienced WordPress installer, click here. But I am here to tell you, YOU can do this! It is fairly easy to learn and implement quickly.

SEO Friendly
The search engines love WordPress!!!!

Want to be on the first page of Google? WordPress is an extremely viable vehicle to get you there. WordPress comes with a self ping feature. This feature sends ping to different search engines every time the blog or website is updated. Also there are lots of plugins available for WordPress which can extend the WordPress reach.
WordPress Will Save You Time and $'s
WordPress has a very simple editing platform and the plugins will allow you to quickly put into place complex functionality on your site that would normally take a lot of time to learn or it would cost you lots of $'s to hire someone. You can actually own and manage your own content with very little effort. It will save you a ton of time and money. It will allow you fire your web guy or gal, your programmer, your coder; whatever technical guru you may have felt you needed and allow you more time to devote to income producing activities!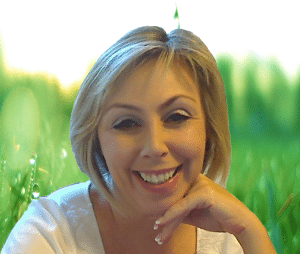 Kim Garst has been a Mompreneur for almost 20 years and has built a 7 figure income from her home. Currently she shares her business and marketing savvy through coaching and consulting with clients around the world. Kim specializes in helping you get more sales, more leads and more clients utilizing social media and the Internet as a whole. Her systems are easy to implement and get quick results for small businesses as well as new and established solopreneurs.
About Author