You know I LOVE my tools! Using the right Facebook tools for your social media marketing can mean less wasted time and money, and more productivity.
And who doesn't want that?!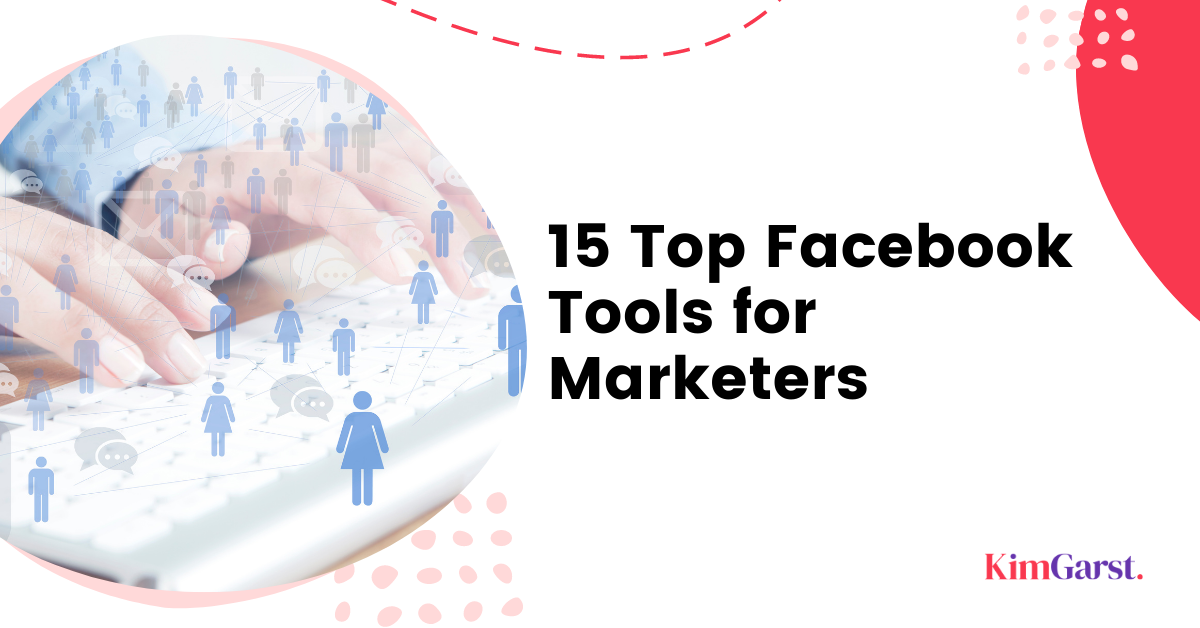 In this post, I'll share 15 of the best Facebook tools out there for marketers and small business owners. And the best part? Most of the tools below are cheap or even FREE!
I'd love to hear your favorite tools at the end of the post!
Want to create amazing, professional-looking videos to share on Facebook?
Promo.com is my preferred tool for easily creating marketing videos and video ads for Facebook. You can even create video covers for your Facebook page, totally free!
And don't worry – you don't need any technical or design skills to use Promo.com. Simply choose from one of their many video templates, customize it to your liking (including adding music, your logo, different video clips, etc.), and then post it to Facebook.
It's that easy! For a step-by-step tutorial on how to create a video using Promo.com, check out my post, The #1 Video Tool You Should be Using in Your Business.
Price: As a brand evangelist of Promo.com, they gave me a super duper deal for ya! You can grab 10% off for 3 whole months! Snap it up HERE!
To find more amazing tools for creating Facebook videos, check out my post, 10 Top Tools for Creating Short Videos that ROCK.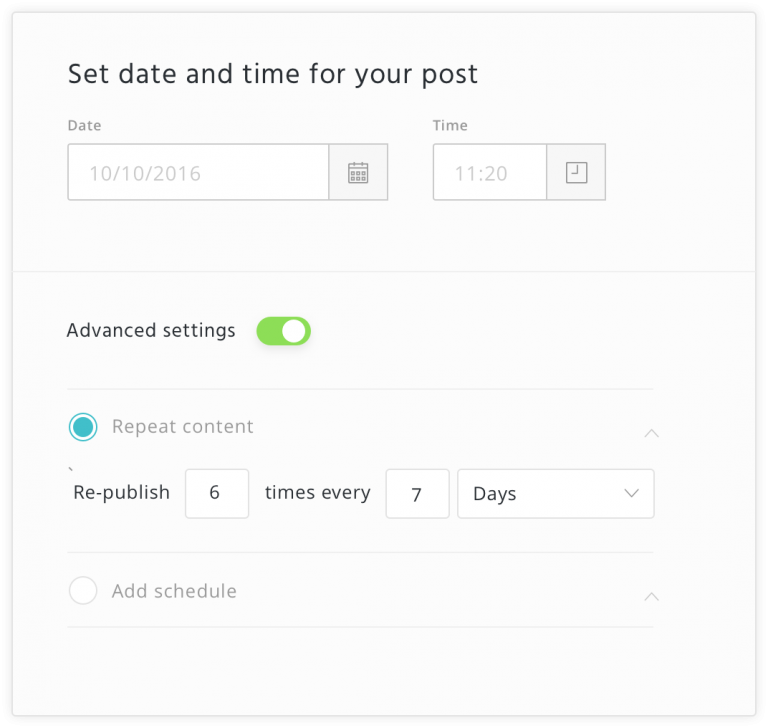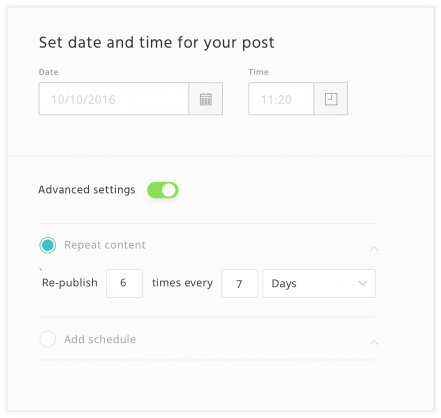 If you're looking for the ultimate tool for managing your Facebook page, look no further!
Agorapulse is my #1 recommended tool for all your social media scheduling, collaborating, and analytics needs. In fact, I love this product so much, I'm a proud brand ambassador!
Here are just some of the tasks Agorapulse will help you with:
Seeing and responding to your social media messages all in one place ("Social Inbox")
In-depth analytics for your Facebook page
Listening in on brand conversations happening on Facebook
Sharing Facebook tasks with your team
Queue popular posts to run regularly…great for getting automatic engagement!
Price: Free trial available. Plans start at $89/month. As a brand ambassador for Agorapulse, they have shared an amazing deal with my peeps! Grab two months for free with this special deal!
Want to learn more about how Agorapulse can help you? Check out my post, 9 Reasons I Love Agorapulse.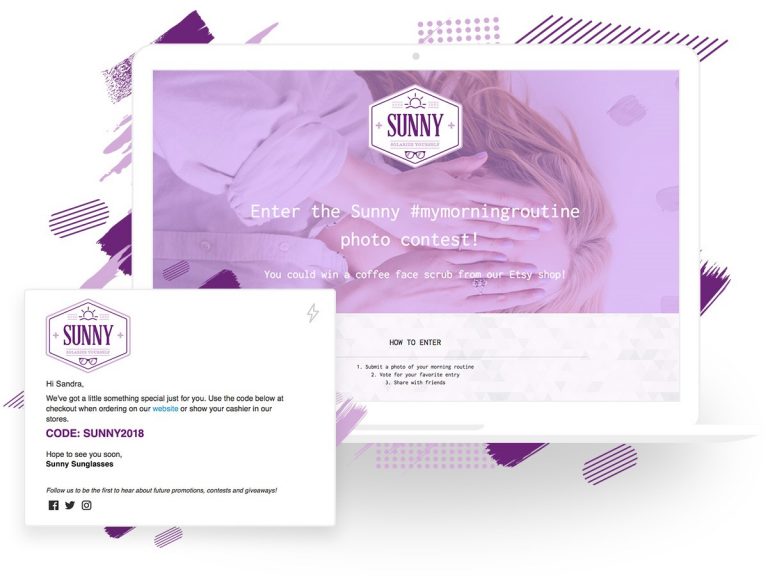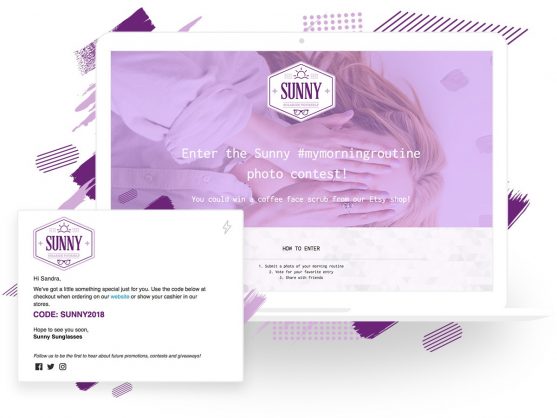 Ever wonder how other marketers and business owners create those amazing, professional-looking contests, polls, and landing pages on Facebook? Their secret tool may just be Shortstack!
Shortstack lets you set up completely mobile-optimized Facebook campaigns simply by dragging and dropping – NO coding skills required!
There's not much you CAN'T do with Shortstack. Some examples include:
Coupons
Giveaways
Product Galleries
Quizzes
Newsletter signups
Photo contests
The tool even saves all the valuable leads you generate through your campaigns, keeping them in an exportable database (so you can easily add them to your email marketing software).
Price: Free to paid plans that start at $99/month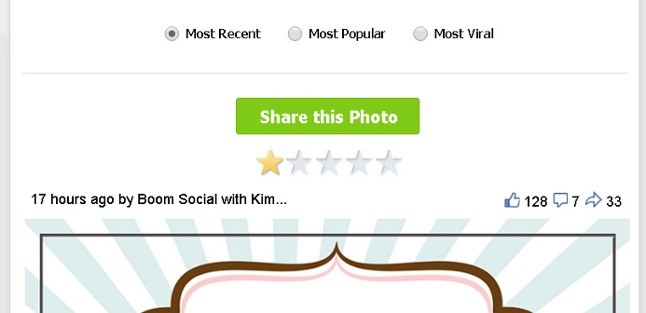 Post Planner is just what it sounds like – but oh so much MORE!
It lets you plan and schedule your social media posts, but that's not all. The idea behind Post Planner is actually GENIUS: unlike many scheduling tools, it allows you to easily find and post photos that have been proven to go viral…meaning more likes, shares and views!
We know that the more engagement you get on your Facebook posts, the more Facebook decides to show your posts to your fans; and this means MORE visibility for ALL your posts – not just your viral photos.
Price: Plans start at just $3/month.


While this is the built-in analytics tool for your Facebook page, I can't leave it off the list. Facebook Insights may be free, but the value it provides is priceless!
Insights can tell you (among many other things):
Demographics of your audience, including gender and location
When and from where people like your page
Your most popular posts and post-types (images, links, videos, etc.)
How people found your page
How many times each page tab has been viewed
While Insights may not offer the deep insights of some other tools, it's free, simple to use, and because you're getting your data straight from the source, it's guaranteed to be highly accurate!
Price: Free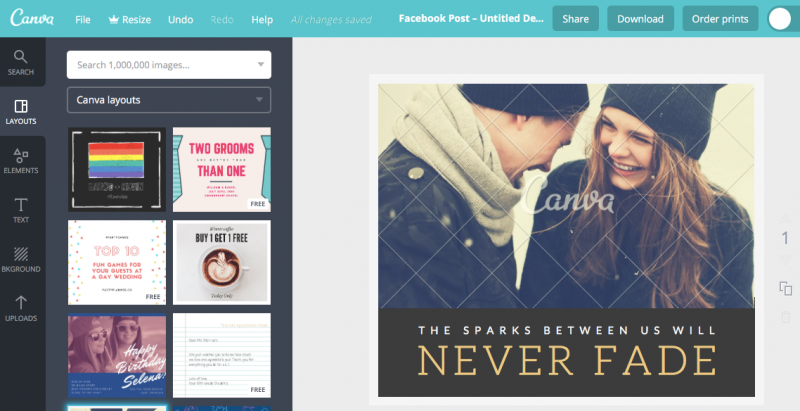 You may not have expected to find an image creation tool on this list…but if you know how important visual content is on Facebook you won't be surprised!
Canva is an amazing tool that lets you easily create stunning graphics you can share on Facebook. With their database of over 1,000,000 images, you will definitely be able to find an image to suit your needs.
Here's how it works: Log in to Canva, and then select "Facebook Post" from their repository of templates. This will ensure your Facebook post image is the perfect size!
Next, simply choose from their wide selection of layouts, add text, make any other changes you want to the colors, layout or background, and you're good to go!
Price: Free. If you want to use Canva's paid pictures, layouts or elements, you'll pay just a buck.
Looking for more tools to create amazing Facebook images? Check out my post, 6 FREE Tools to Create Amazing Eye-Catching Graphics.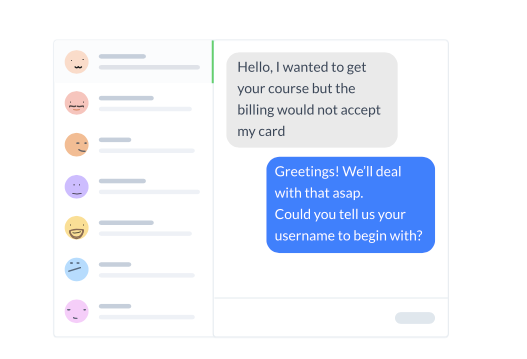 What if I told you you could use Facebook Messenger to automatically respond to messages, do customer service, and even sell your products or services…24/7, without any real-time involvement from you?
Well, it's possible using ManyChat!
ManyChat is a chatbot tool that lets you set up a Facebook Messenger bot in minutes, NO tech skills required. The bot will be connected to your Facebook page, meaning anyone who messages you through your page will automatically be added as a subscriber, and will receive a response that you've programmed in.
You can even set up your bot to respond to special keywords you designate, so people always receive exactly the type of message or content they need!
And one of my favorite parts of ManyChat? You can set up automated sequences so you can build relationships with your subscribers over time – just like you would with your email list.
Price: Free for unlimited broadcasts and up to two broadcast sequences. Paid plans start at $10/month.
For step-by-step guidance in setting up a ManyChat bot, check out my post, How to Create Your First Facebook Messenger Chatbot for FREE with NO Coding.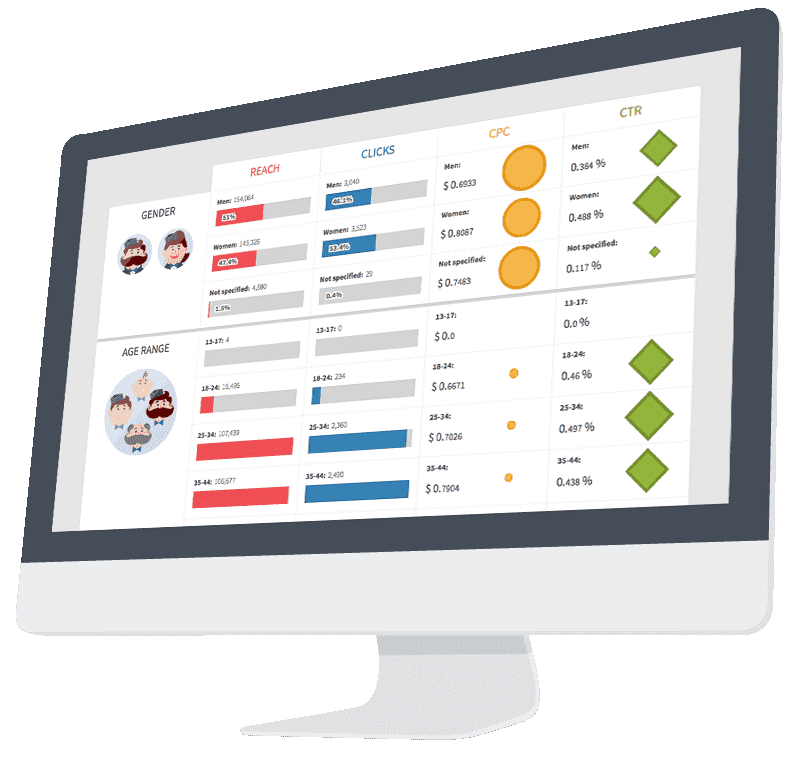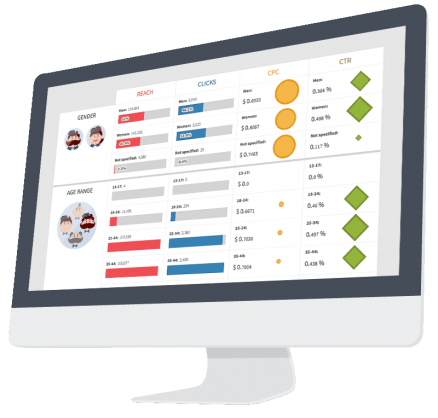 If you use Facebook ads to promote your business, you know what a pain it can be to figure out what's working in your ads, and what's not.
Enter Facebook Ads Compass!
Simply connect the tool to your Facebook page, and this free tool from the makers of AdEspresso will show you:
Exactly how much you're spending on ads
Which ads are making you $$ and which aren't
Insights to help you optimize your ad targeting by audience age, location and device
All the basic stats for your campaigns, including reach, clicks, CPC and CTR
Price: Free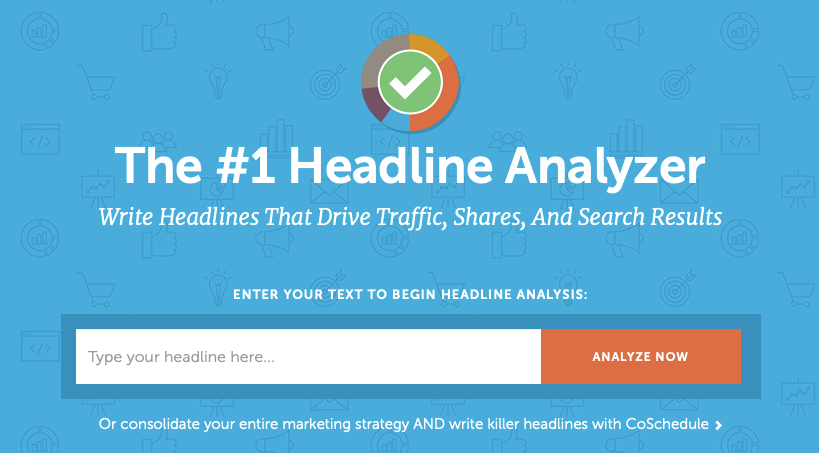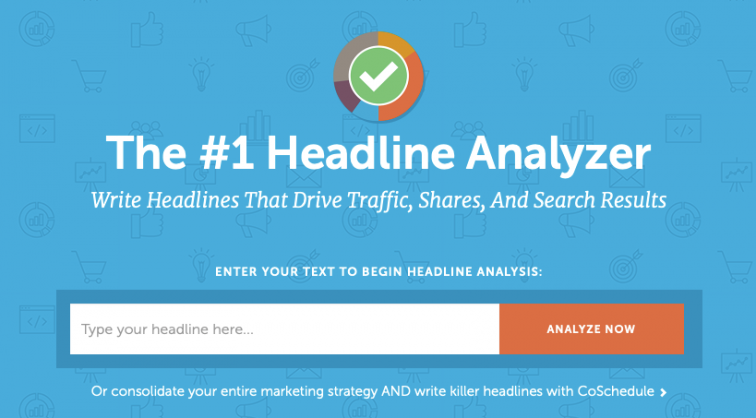 How do you get your posts to stand out on Facebook? With so many businesses posting – constantly – it's your headline that can make all the difference!
By "headline", I'm referring to the first line of your Facebook posts, to your Facebook ad title, AND to title of your blog posts (that you share on Facebook).
CoSchedule's Headline Analyzer is a great little tool for showing you exactly how you can improve your headlines. Simply plug in your proposed title, and the tool will give you feedback on the title length, sentiment, keywords and more!
Price: Free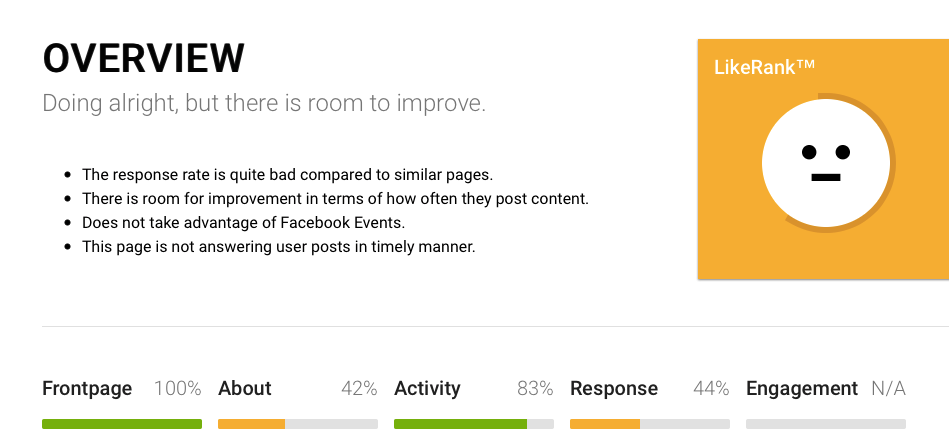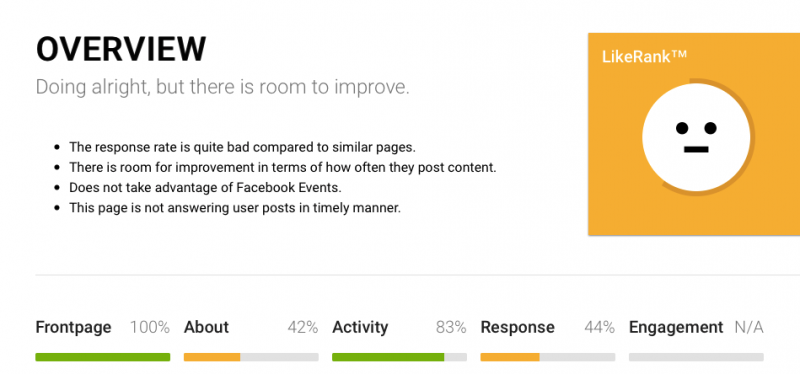 Ever wish someone could look at your Facebook page and tell you EXACTLY what you're doing right (and what you're doing wrong?).
Or have someone tell you how you stack up against your competitors on Facebook?
Or, tell you what type of content you should be posting, and when?
Likealyzer does all this and more!
Using over 70 different signals, this tool grades your Facebook marketing efforts so you know exactly what you need to KEEP doing – and what you can do to improve.
Price:  Free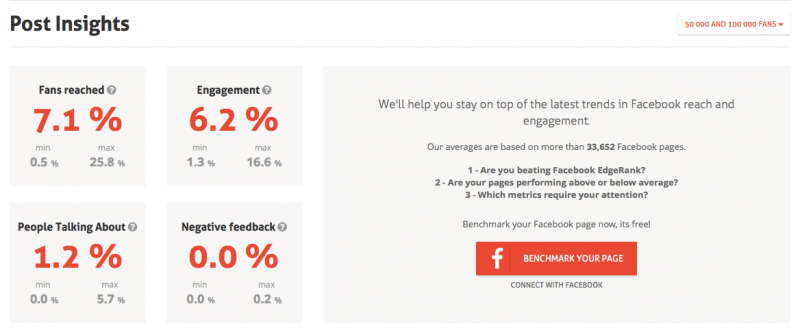 This is a super-cool tool brought to you by the folks at Agorapulse!
Want to know how many fans you're reaching, what your engagement rates are, and how much negative feedback you're getting? Or even how your page is performing compared to other, similar pages?
Simply connect your Facebook page to the tool, and receive all these insights and more.
Price: Free

Do you ever post a link on Facebook, only to have it display an old image (or even no image at all)? This can happen when Facebook has cached an old version of your URL.
The solution? Run your URL through this handy little tool to clear the cache and have Facebook show your link exactly the way you want it!
After entering your URL and clicking Debug, you'll get a bunch of technical mumbo jumbo, but don't worry about that. Simply look at the link preview to see what your link will look like when you post it.
If you don't like what you see, simply make any desired changes to your post or landing page, then click Scrape Again. Facebook will now include your changes when you post your URL!
Price: Free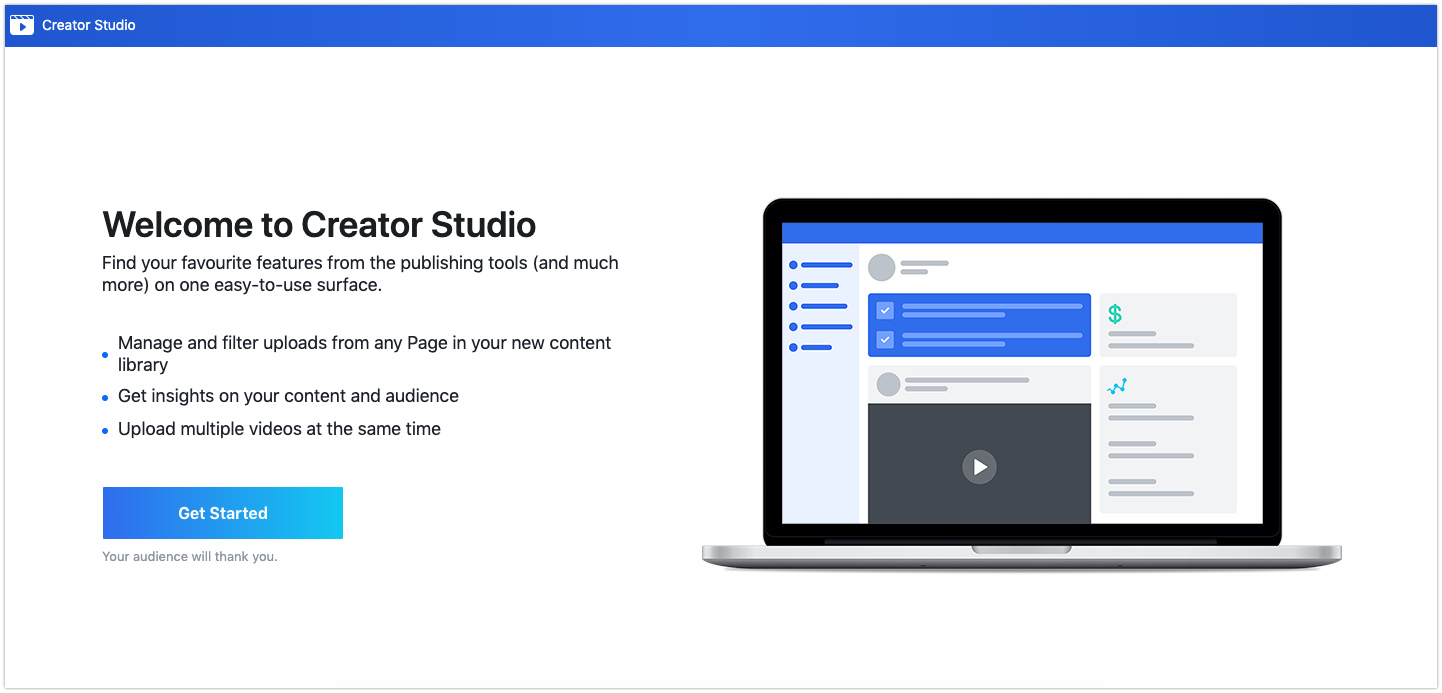 Have you ever uploaded a video to Facebook, only to find that you're not allowed to use a song due to copyright issues? This can be extremely frustrating!
Fortunately, Facebook has a workaround for this. Their Sound Collection has over 2,200 tracks you use – for free – as background music for your Facebook videos.
They even have a collection of sound effects, like waves, drums, horror screams, bird tweets, and more! You can even sort by time duration (e.g., 10-30 seconds) or by category to find exactly the sound you're looking for.
Price: Free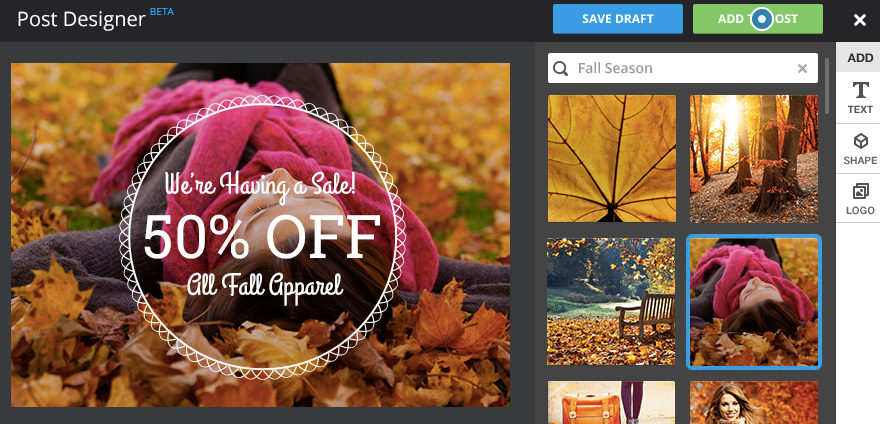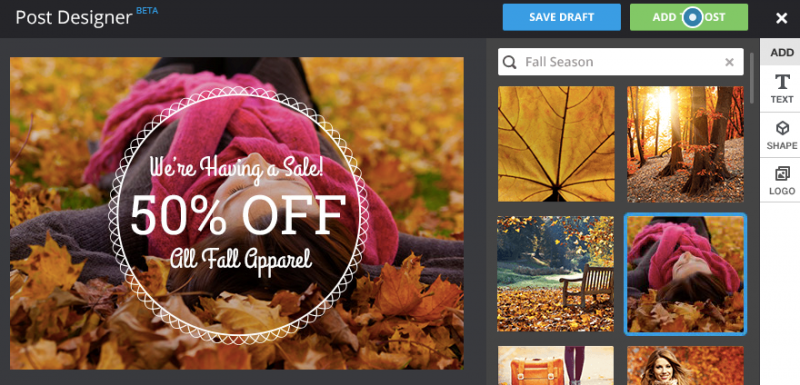 Looking for an all-in-one Facebook tool that will let you do pretty much everything you could possibly want? Pagemodo may be what you're looking for!
From creating your Facebook cover photo, to building custom tabs, to collecting leads from your Facebook page, it does it all.
Some other cool features:
The "Post Designer" tool lets you style gorgeous visual posts (see above)
Suggests relevant content you can share on your page
Lets you create your own shop right on your page from your product tab
Helps you create and optimize your Facebook ads
Price: The free version lets you manage one Facebook page and comes with limited features. Paid plans start at $6.25/month.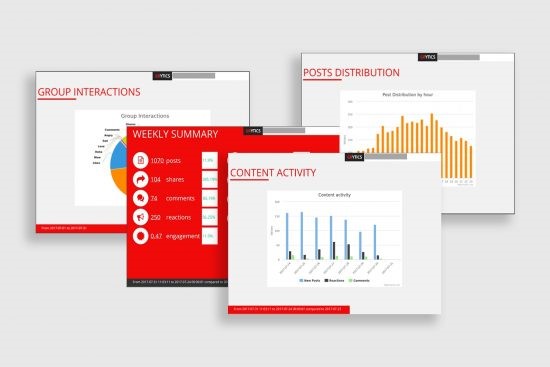 Facebook groups are where it's AT! If you're not using groups to build community with your audience, you're missing out (and so is your audience).
Grytics is a tool that offers in-depth insights into everything related to your Facebook group: from top posts, to comment statistics, to finding content based on specific keywords and much more.
Have multiple groups? No problem. The tool lets you easily manage all your groups in one spot, and even lets you compare the performance of your groups.
Price: 14-day free trial. Paid plans start at $15/month.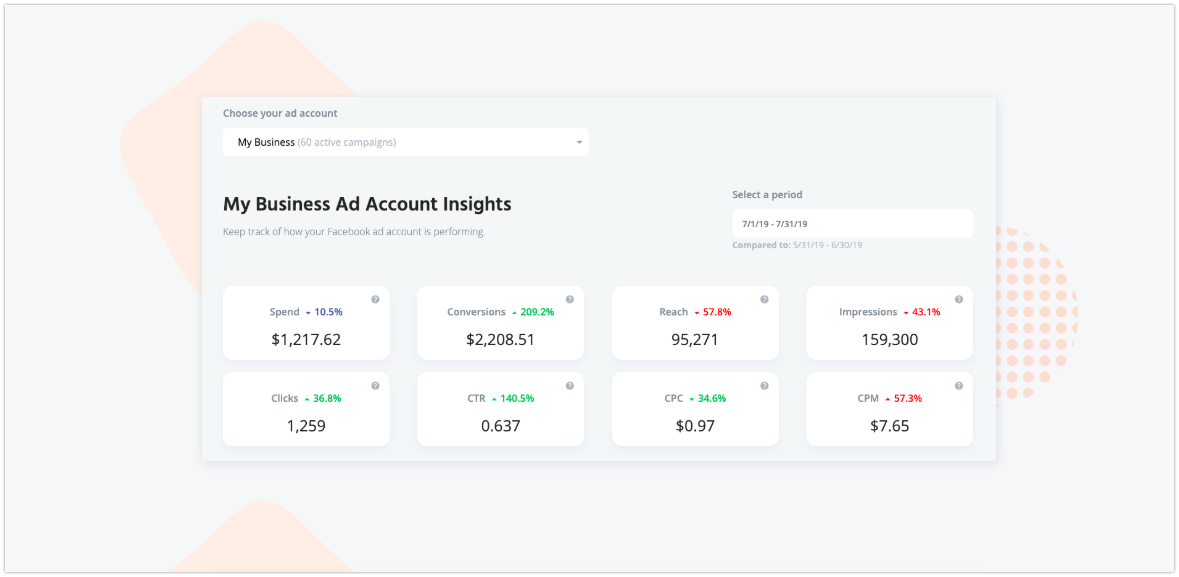 Analyze the performance of your Facebook Ad accounts and ad campaigns — without getting overwhelmed
Price: Free
Final Thoughts About Facebook Tools for Marketers
There you have it! 15 of my favorite Facebook tools for marketers. These tools will give you a leg up when it comes to managing and building your presence on Facebook. They'll also save you time, money and a ton of frustration!
To find some amazing Facebook post ideas to use with these tools, check out my most requested e-book – 27 Facebook Post Ideas for Small Business Owners.
What's missing from my list? What's YOUR favorite Facebook tool? Share below!
About Author