The right social media tools can make all the difference in the world, saving you time and money, and making your efforts SO much more effective.
Ever wonder how the experts seem to use social media so effortlessly? It's all in the tools!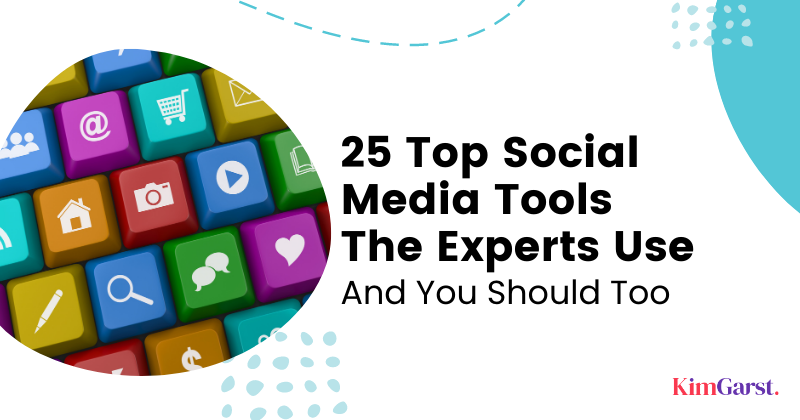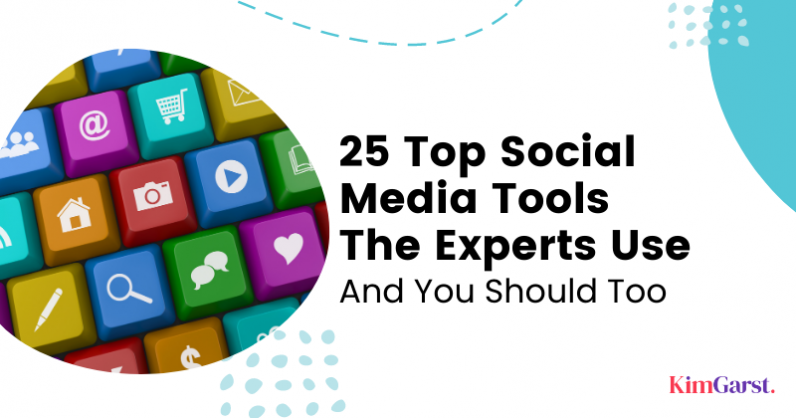 In this post, I'll share 25 of the top social media tools the experts use that you should too! I've made sure to include both free and premium tools, so there's something for every budget!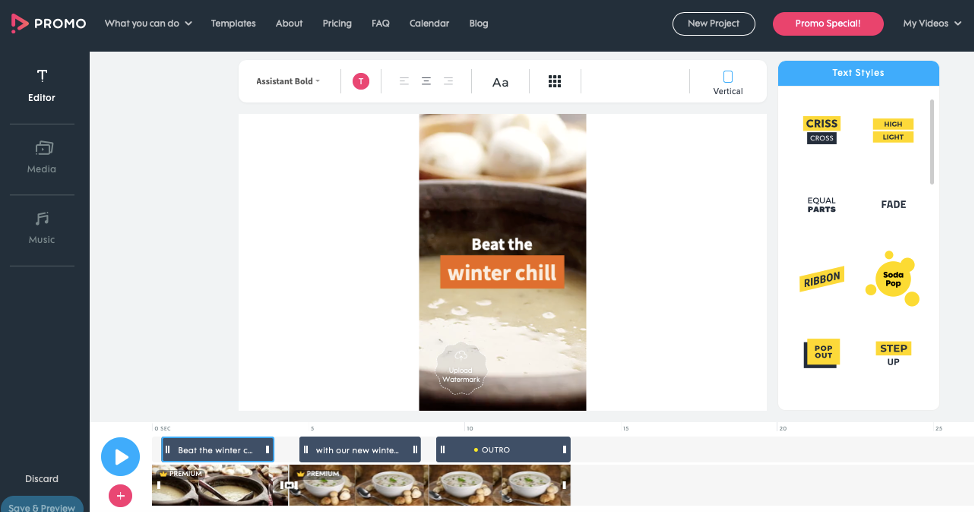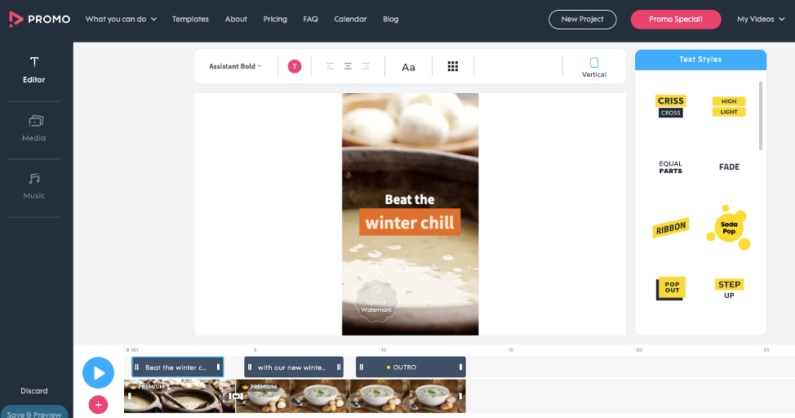 Promo.com is the bomb diggity! It's my tool of choice for easily creating professional-looking videos, with zero techie or graphic design skills.
Within minutes, you can create marketing videos for your website or social media, or even create video ads for Facebook, Instagram, LinkedIn or YouTube.
Simply choose from one of their many pre-built video templates, then customize it with your own text, logo and/or other branding elements. Add a catchy song from their extensive library of licensed music, and you're good to go. It's THAT easy!
Price: There is a free version so you can try it out, and the premium versions start at $39/month. But as a brand evangelist of Promo.com, they gave me a super-duper deal for ya! You can grab 10% off for 3 whole months! Snap it up HERE!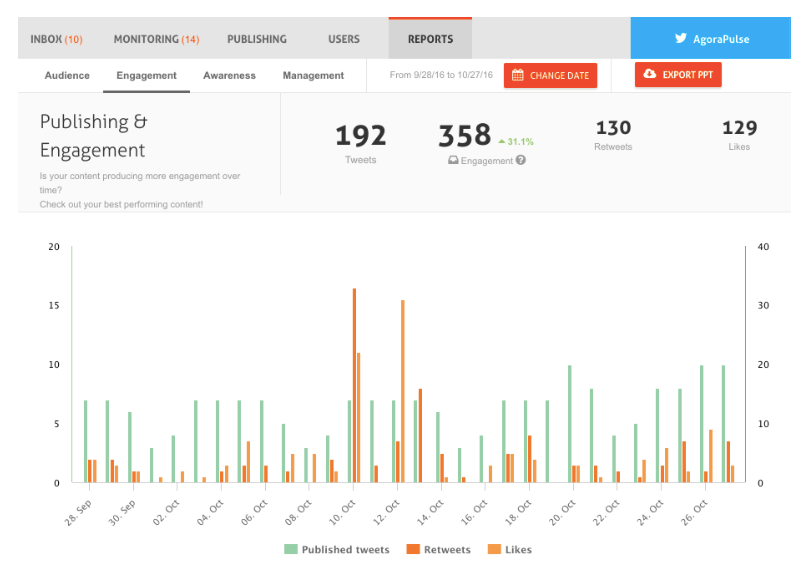 Agorapulse is one of my all-time favorite social media tool for scheduling posts, managing my social media messages and learning about my audience.
I also love the ability to track all my social media analytics in one place. Using the reports feature, I can see exactly how my posts on Facebook, Twitter and Instagram are performing…and I can even download the reports to share them with my team!
To learn more about this powerful tool, check out my post 9 Things I Love About Agorapulse.
Price: Agorapulse offers some basic tools like a Facebook page barometer and Twitter analytics report card for free. They also offer a free trial so you can test it out. The paid plans starts at $49/month for single users, or $89/month for small businesses. But, as a brand ambassador of Agorapulse, they gave me a super-duper deal for ya! You can grab 2 whole months for free! Snap it up HERE!
I use this little jewel almost daily for all kinds of things! Coming up with content ideas for your blog and social media posts can be a real challenge. But with Buzzsumo, highly-engaging content ideas are just a click away!
Simply type in a few keywords, and Buzzsumo will show you all the most popular social media posts on that topic. You can then use what you've found to inspire new posts on topics that you KNOW have already performed well.
You can also find viral Facebook content using BuzzSumo! Type in your keyword(s) and viola, instant, already proven, content to share!
For more on how to use Buzzsumo to find wildly-popular content ideas, check out my post Create Ridiculously Good Content That Attracts New Customers.
Price: You can run a few reports for free to try out the software. The basic plan costs $79/month for bloggers and small teams, and the agency-level plan costs $239/month.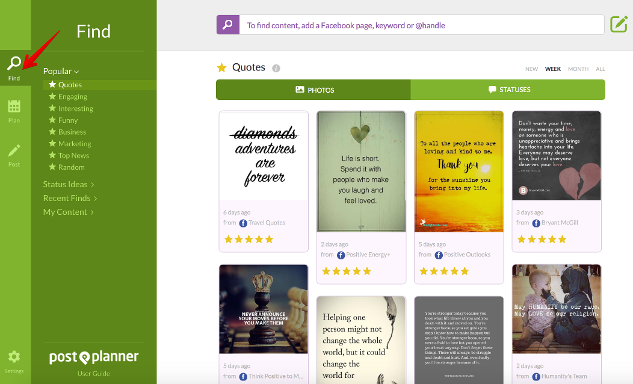 Tired of your social media posts not getting much engagement? Post Planner provides you with content that has already proven popular in your industry.
Once you've found some post ideas you want to use, save them in your own personal library and share them whenever you want.
Price: The starter plan starts at just $3/month for 3 social media profiles and up to 30 posts per day. If you need slightly more, their other plans range from $9/month up to $49/month for almost unlimited posts and team members.
Socialoomph lets you schedule your updates, find people to follow, manage your social media messages, track keywords, and much more.
One of the best features of this social media tool is the ability to manage ALL your social media and blogging in one place: Facebook, Twitter, Pinterest, your blog posts, and even your RSS feed.
*If you like Socialoomph but want to play around with another tool, check out SmarterQueue. A relatively new tool but it's worth a look see.
Price: Free for the basic version, or upgrade to the professional version for $17.97 (payment every two weeks).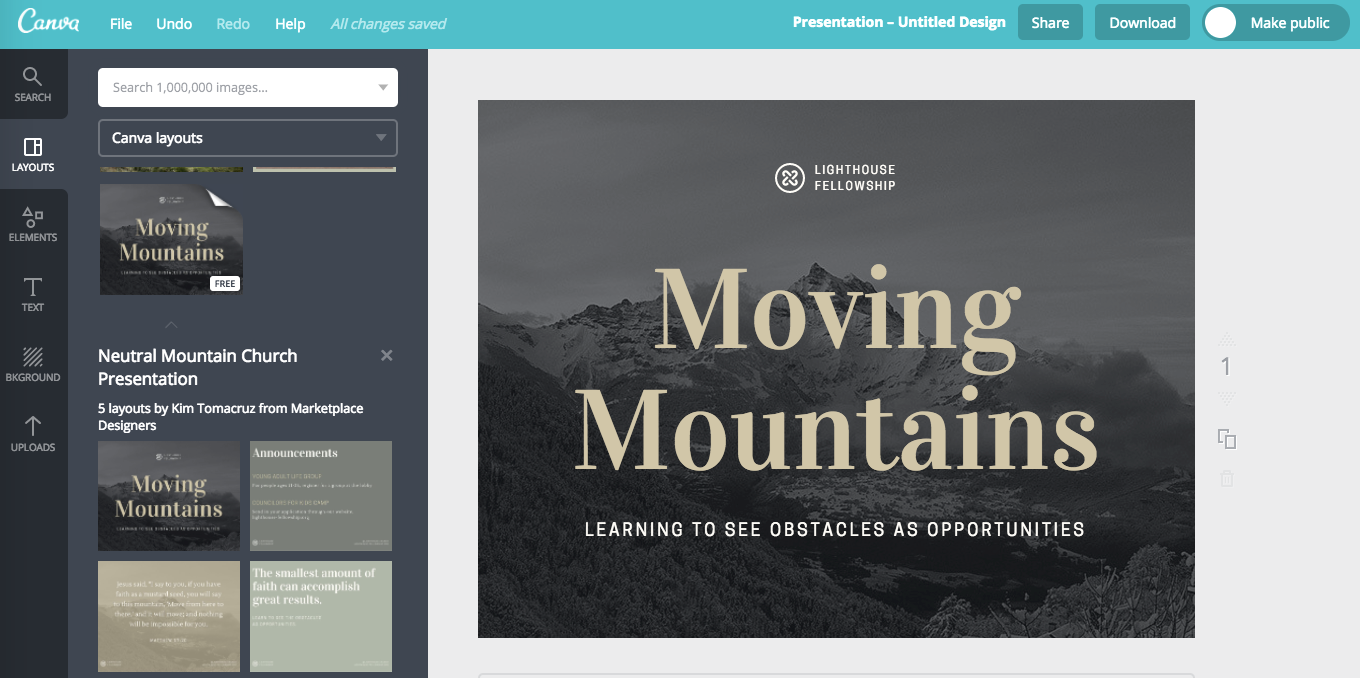 Ever wonder how I create all those cool images I post on social media? One of my secret "weapons" for creating eye-catching graphics is Canva.
With so many images and templates to choose from, you can create anything from blog headers, to Facebook cover photos, to social media posts…and SO much more!
Price: The basic version is completely FREE! It comes with tons of free images, fonts and layouts you can use. And if you can't find what you're looking for, you can choose from thousands of additional images or layouts for just $1 each. If you need more flexibility for your team, the "Canva For Work" option will run you just $12.95/month.
Looking for a smarter way to stay organized on Pinterest and Instagram? Tailwind will help you manage and schedule your posts, find new content ideas, extend the reach of your posts and analyze your efforts.
Price: Tailwind offers a free trial, no credit card required. For bloggers and small business owners, the "Plus" plan is perfect, and costs just $9.99/month per account.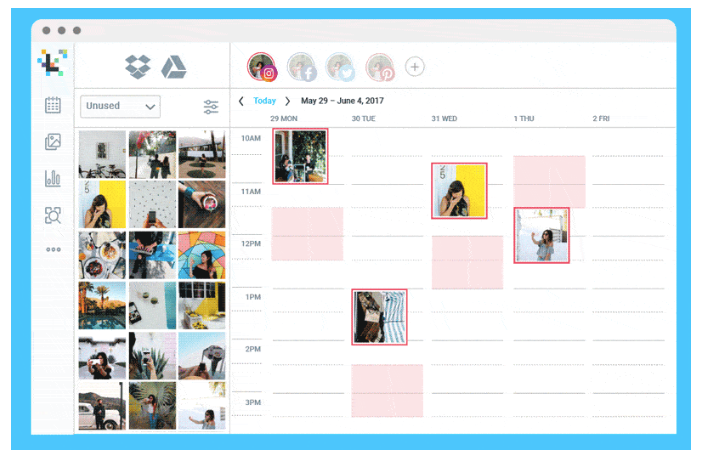 Need some help with your Instagram marketing? Later lets you plan out exactly what you're going to post, find images to share, track your Instagram performance, and much more.
They've also recently introduced a new feature that lets you find the BEST time to post on Instagram, based on when your audience is most active.
Price: Free forever for single users with one Instagram account! Other packages range from $9/month up to $49 for large agencies.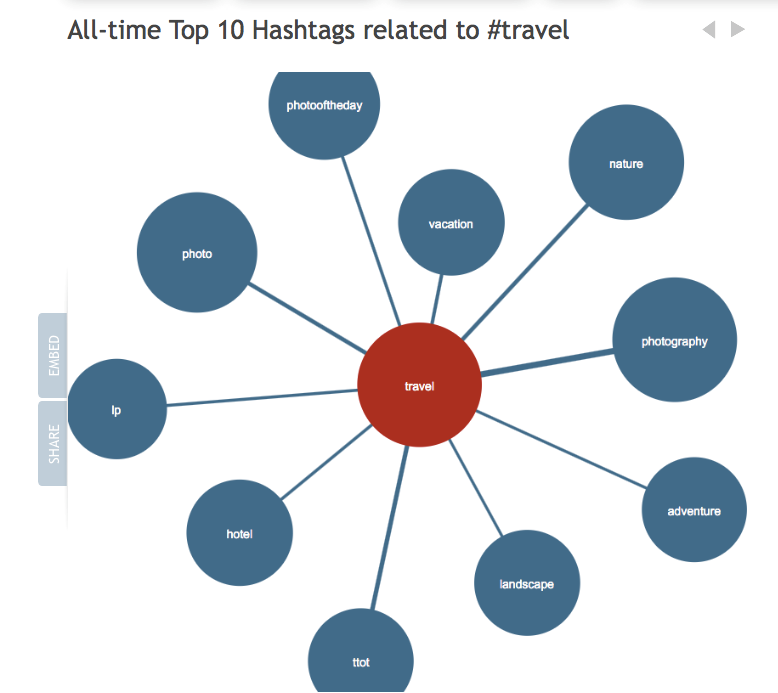 You already know how important hashtags are for your social media marketing. However, what you may NOT know is how to find the best hashtags to use in your posts.
Hashtagify.me will help you find popular and targeted hashtags, and identify the influencers who are using those hashtags. It will even show you popularity trends for various hashtags, so you can determine exactly which ones are right for your business!
Price: All plans offer a free trial, and basic use of the site is free. Plans start at just $9.99/month for the starter package, or $59/month for business users.
Want to make the most of the apps and devices you already use every day? IFTTT (If This Then That) lets you create "recipes" that automate your apps and smart devices to react to "triggers".
For example: Every day at at 7am, have the day's weather imported into your calendar. Another example: Automatically post your tweets to Facebook whenever you use a particular hashtag.
The possibilities are endless! You can browse through a huge selection of pre-made applets that will let you connect your apps in countless ways!
Price: Free!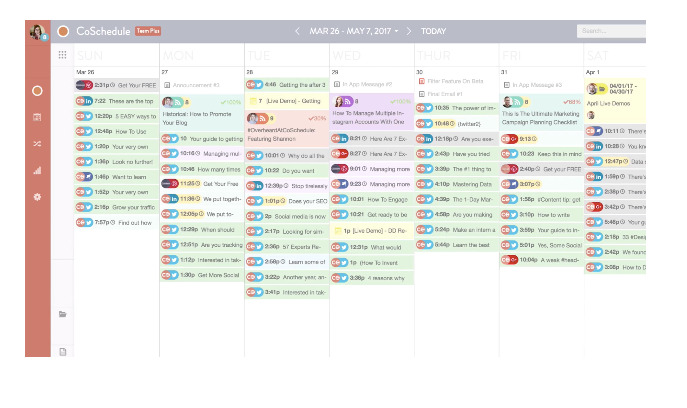 Looking for a way to keep your blog and social media posts insanely organized? CoSchedule is an editorial calendar where you can plan and schedule ALL your content in one place.
The best part of CoSchedule is the ability to seamlessly manage your content with your team: this means your writers, editor, graphic designer, etc. will all know exactly where your content is at at all times.
Price: All plans come with a 14-day free trial. After that, solo entrepreneurs will pay $30/month, and teams will pay $60/month. And if you're a professional marketer and want to manage multiple teams, they even have a package for you for $300/month.
Looking for a social media tool to take your Twitter efforts to the next level? ManageFlitter gives you the ability to schedule your tweets, manage multiple Twitter accounts, and track your engagement via their analytics module.
One of my favorite parts of the tool is the ability to search for new people to follow. Instead of relying on Twitter's built-in search bar, ManageFlitter helps you find new people by keywords, account age, location and more.
Price: Free for the basic plan. The pro plan starts at $12/month and the business package starts at $49/month.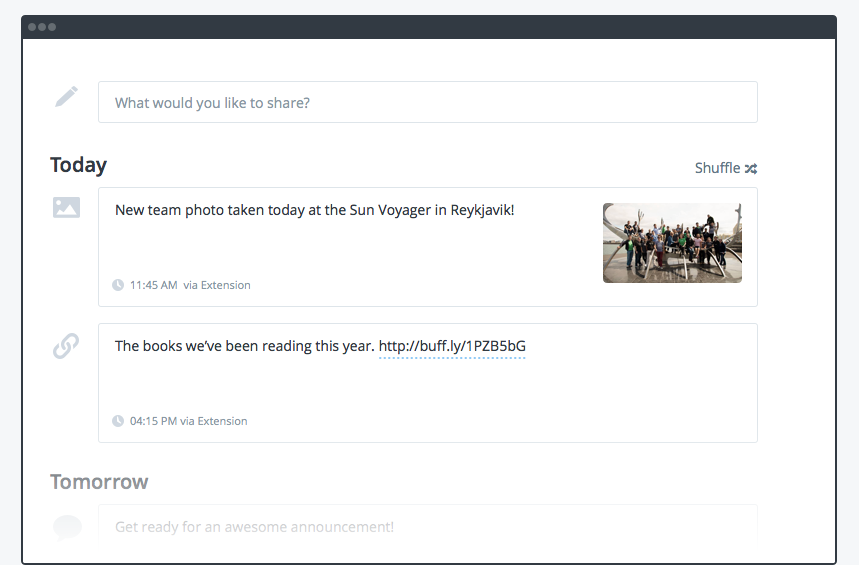 Buffer is an industry favorite for scheduling and optimizing social media posts. What makes Buffer different than many other tools is that it figures out exactly what the ideal time of day is to post, and then posts at that time for optimal engagement and views.
Buffer lets you manage your accounts on all major social media platforms, including Twitter, Facebook, LinkedIn, Pinterest, Google+ and Instagram.
Price: Free for individuals with just one account per platform (e.g., one Twitter account, one Facebook account, etc.). Have multiple accounts? Manage up to 10 accounts for just $10/month, or 25 accounts for $99/month. All plans come with a free trial.
It's almost always better to share short links on social media than long ones. Bitly gives you a way to shorten your URLs to make them ideal for sharing on social media.
It also tracks your links, letting you see exactly how each one performs in terms of clicks and and engagement. It even gives you audience intel so you know exactly who is clicking on your links!
Price: Free! If you need branded short links or user management options, contact customer service for enterprise-level pricing.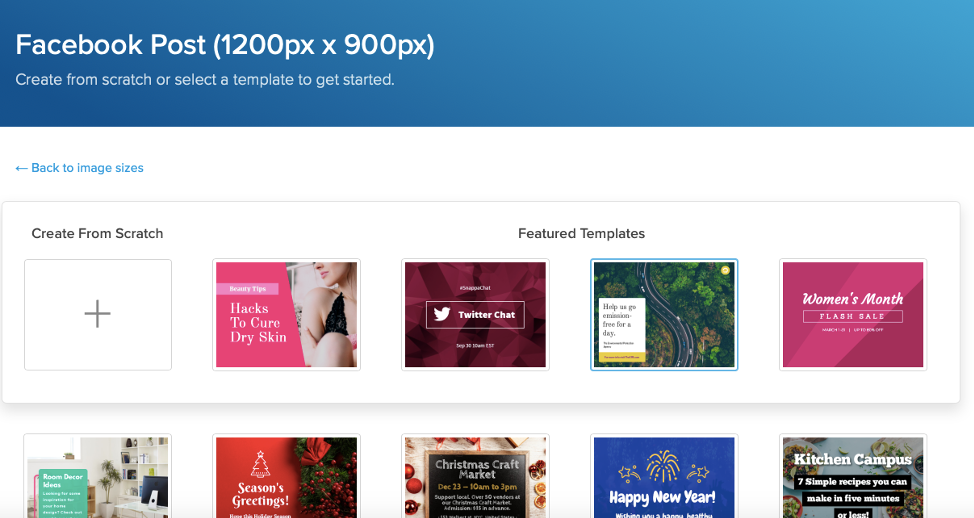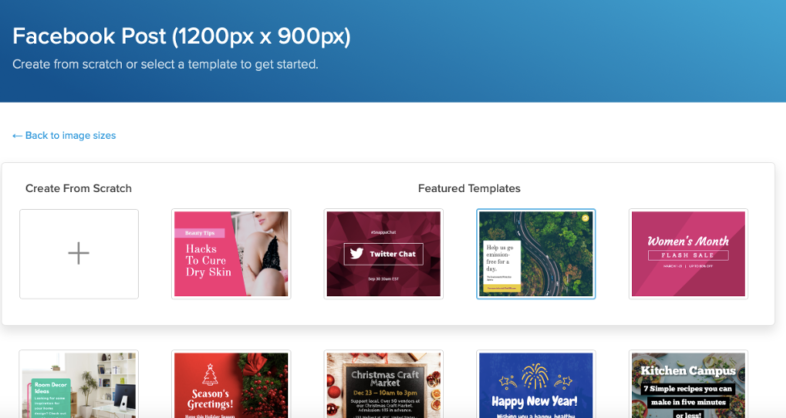 Snappa is another awesome graphic design tool that lets you easily create images for social media or your blog.
Choose from one of their pre-built templates, or create your own graphics with custom sizes. Snappa lets you change the background, text, graphics and even lets you add effects to your image – like overlaying a color or blurring the background.
Price: Free for the basic version, which comes with 3 downloads per month. Premium plans start at just $10/month.
SocialRank is an audience management tool that helps you find and organize your Instagram and Twitter followers. It will help you identify key followers like your most engaged followers, most valuable followers and even most followed followers.
Price: Free for the basic version, and $49/month for the ability to export and save searches, create lists and send DM campaigns.
17. Facebook Analytics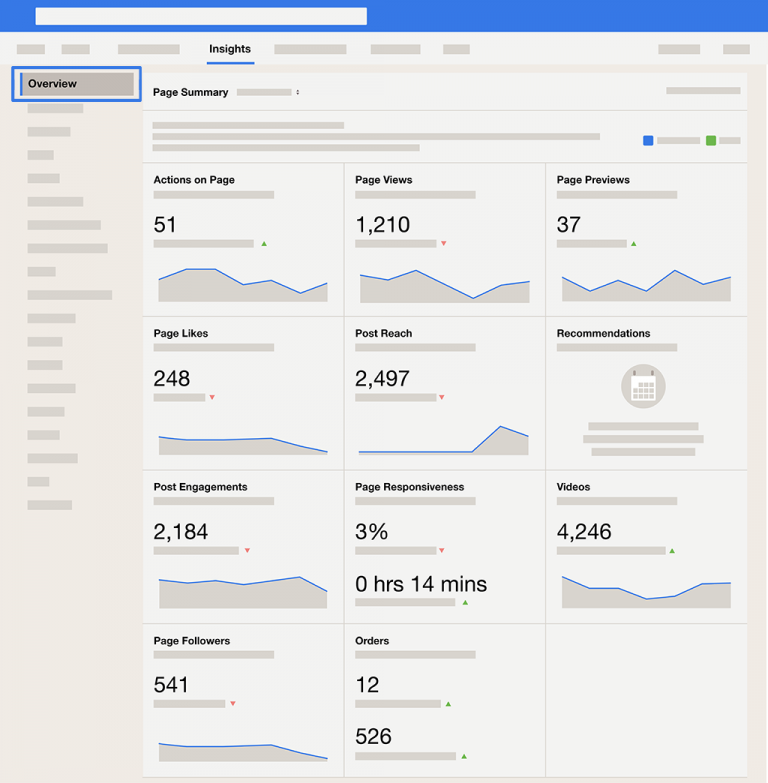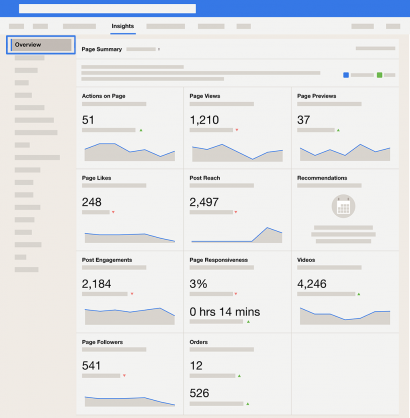 Source: Facebook
Ever wonder if you're using your Facebook page to its full effect? There's no better way to know than Facebook's own analytics. Facebook Analytics keeps track of what works, how people interact with your content, etc. so you can continually improve your results.
The FREE Facebook analytics service includes Facebook Page Insights and Facebook Audience Insights.
Adobe Spark is an incredible set of tools for creating graphics, videos and stories to share on social media. It's actually a set of three tools: Spark Post, which lets you create or edit photos; Spark Page, which lets you turn your images into gorgeous web stories; and Spark Video, which lets you create professional-quality videos, complete with soundtracks.
Price: All tools are completely free, but are unfortunately only available for iOS.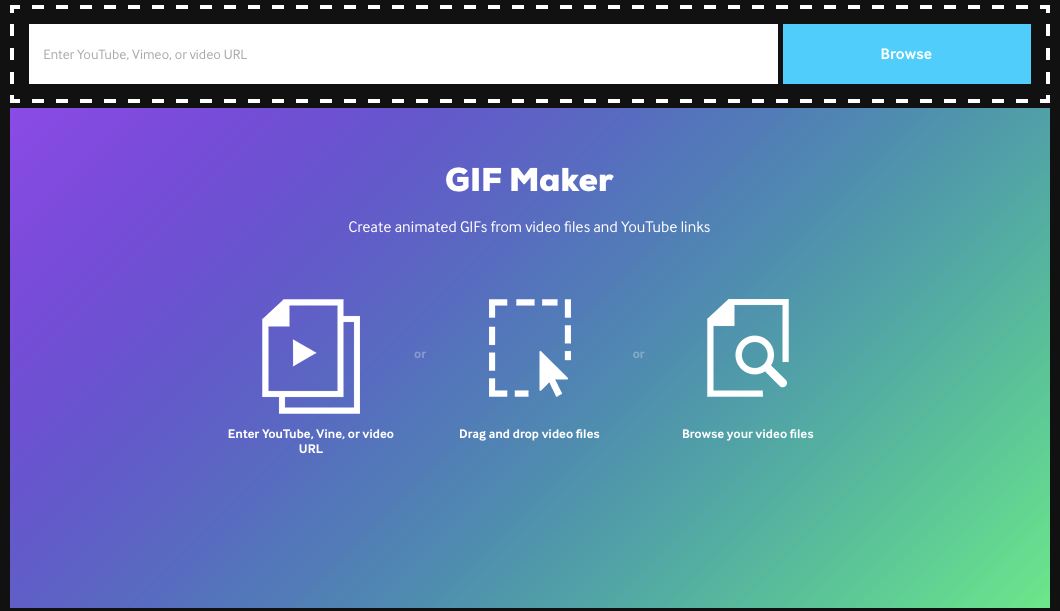 Ever wonder how people find those cool GIFs to share on social media? Look no further than Giphy, the internet's ultimate repository of GIFs!
Giphy also lets you create your own GIFs using their simple GIF creator tool. Simply upload your image or video (or enter the URL of the media you want to use), add a caption and voila! Your very own GIF!
Price: Free
I have to say…I LOVE 22Social! 22Social gives you the ability to easily create promo pages to take your Facebook page to the next level. These pages let you promote your podcast, digital course, webinars, contests and much more, all without every sending fans away from your Facebook page.
Price: $29/month for up to 3 fan pages. If you're a professional marketer, you can upgrade to the premium package for up to 100 fan pages for just $79/month.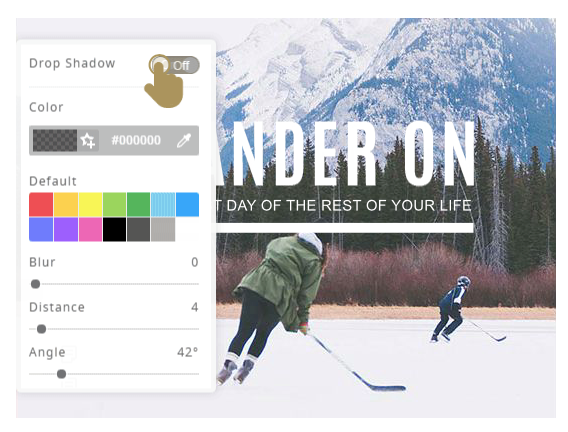 Fotor lets you easily create stunning graphics and collages, edit or retouch existing photos or create social media images or cover photos.
The tool comes with tons of filters, templates, backgrounds and effects, giving you almost unlimited options for creating amazing graphics you can share on social media and your blog.
Price: Free for the basic version, or upgrade to Fotor Pro for just $3.33 per month.
Twitter Engage is the ultimate analytics app for helping you manage and understand your Twitter activity and followers.
This Twitter-created app is currently only available to US iOS users, but if that describes you, it's definitely a social media tool worth the download!
Price: Free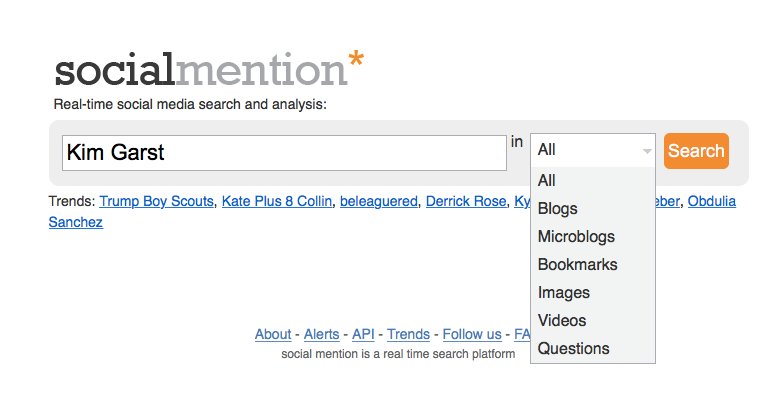 Staying on top of mentions of your business is key to managing your reputation online. Social Mention is a tool that lets you search the web for hashtags or keywords so you always know what's being said about you, your business, your products….and even your competitors.
It will even tell you the "sentiment" behind those mentions – letting you know whether those mentions are largely positive, negative or neutral!
Price: Free
Interested in automating your Facebook messaging using a chatbot? ManyChat is a super-simple solution that lets you set up a Facebook Messenger chatbot within minutes, with ZERO coding.
Your chatbot can then automatically respond to messages sent to your page, giving you more time to focus on other aspects of your business – all while providing a stellar customer service experience to your Facebook fans!
Price: Free for the basic version. Pricing increases the more subscribers you have, and starts at $10/month for up to 500 subscribers.
Want to learn more about how to use chatbots for your business? Check out these helpful links:
15 Reasons Social And Digital Marketers Need Chatbots
How To Create Your First Facebook Messenger Chatbot For FREE With NO Coding
The Top 5 Chatbot Tools To Build Chatbots For Your Business

Example of what ClickToTweet looks like on my blog
Want a better way to track and manage how people tweet about you? ClickToTweet lets you generate custom links, so when people click on them, your message is automatically added to their Twitter status box.
It also tracks the activity of those links, so you know exactly which blog posts are generating the most tweets, who's doing the tweeting and much more.
Price: Free for up to 5 links, or $4.97/month for the Pro Plan. If you decide you want to continue using it, opt for the Expert plan – it's the same price as the Pro Plan (paid annually), but you get two free months thrown in.
I'd love to know: What are YOUR favorite social media tools? Let me know in the comments below!
About Author