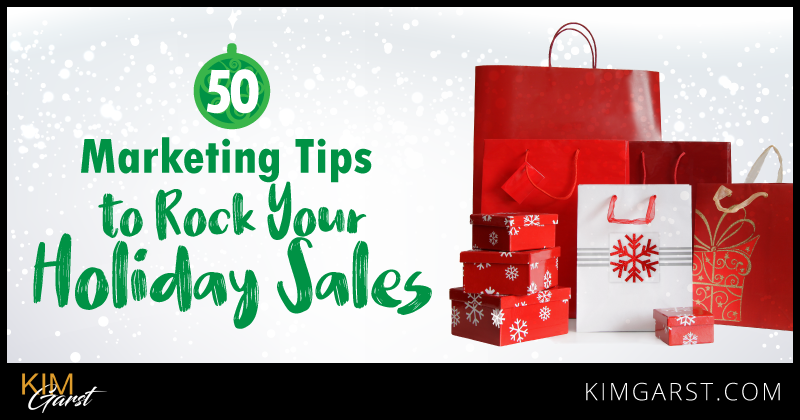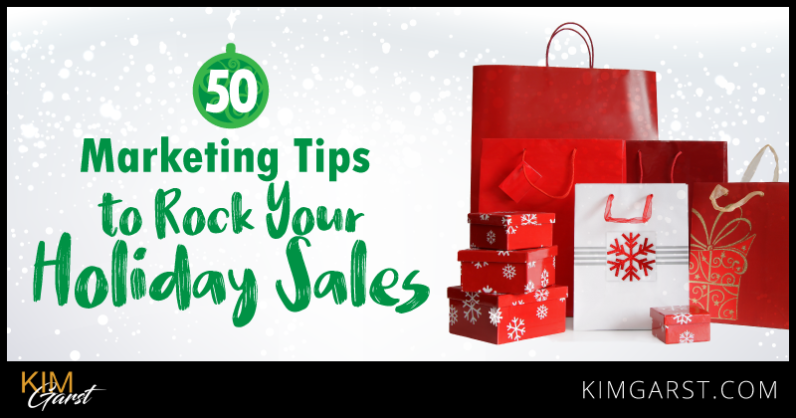 Can you believe it's almost Thanksgiving already and Christmas right around the corner?! For most people, the holidays represent a time to slow down, be with family and friends, and take some time off from the busyness of work. For business owners, the holidays are a fantastic opportunity to create deals that your community will love to snap up! This post will help by providing you with 50 marketing tips to rock your holiday sales.
50 Marketing Tips to Rock Your Holiday Sales:
Offer Black Friday sales and deals. Reduce the risk your prospects feel by offering a guarantee; if they find the same product for a lower price, you'll refund the difference.
Put together a holiday gift guide on your website. Organize your products by recipient ("Gifts for her") or by price ("Gifts under $20").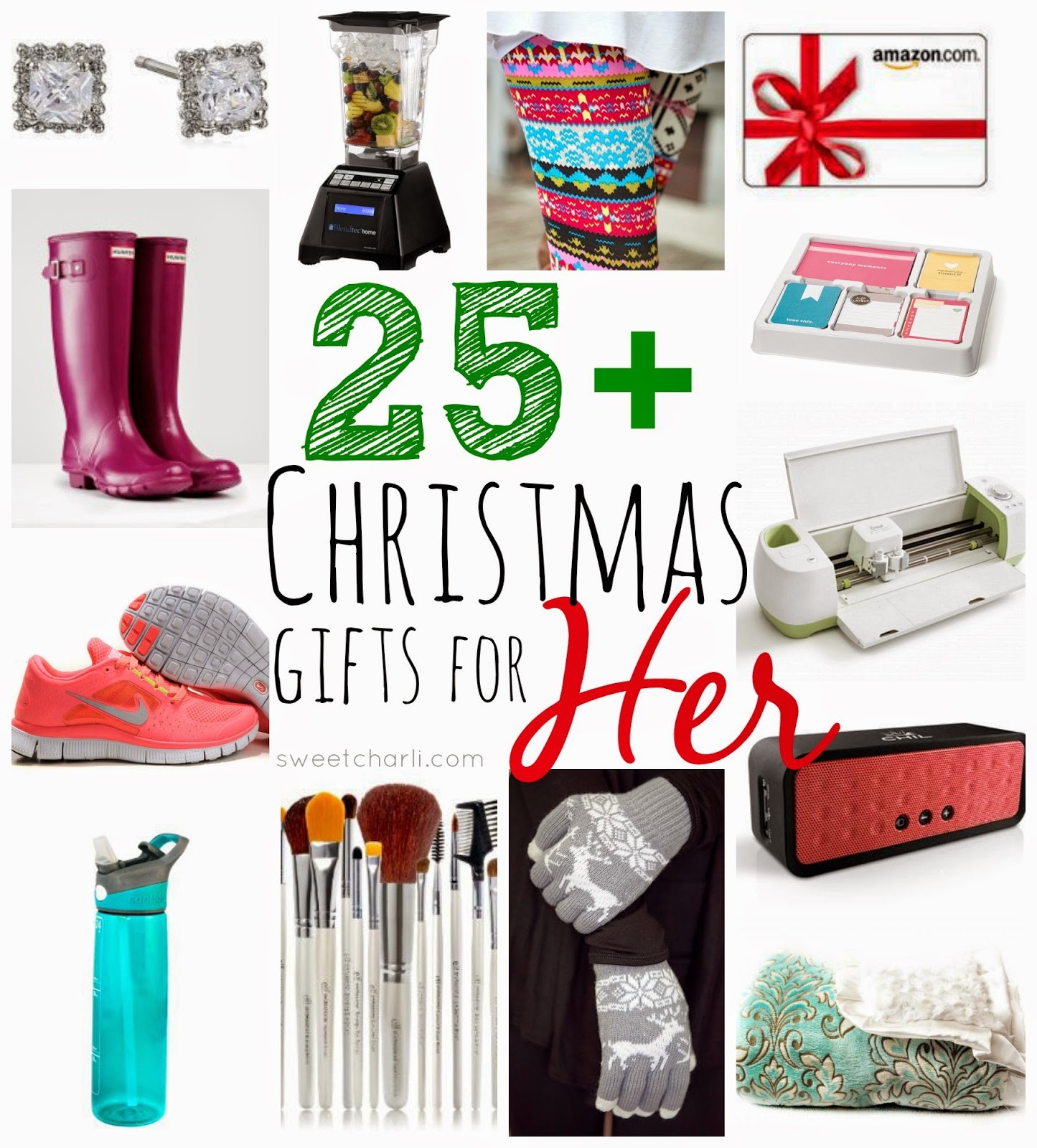 Image courtesy of Sweet Charli
Hold a live holiday party for your customers and prospects. For brick and mortar stores, offer free hot chocolate and goodies; for an online business, hold a Twitter chat where you give away prizes.
Start your holiday marketing early. Starting your holiday promotions right after Halloween is now the norm rather than the exception!
Offer holiday-specific discounts or coupon codes ("Enter code SANTA10 to receive $10 off").
Provide holiday-themed information to your target market. For instance, if you're a business coach, create a series of blog posts on "How to land new clients during the busy holiday season".
Change your email template to make it holiday-themed.
To capture holiday-related search engine traffic, try creating content specifically optimized for the season (e.g. "Best gift ideas for kids in 2015").
Offer free or low-cost shipping during the holiday season.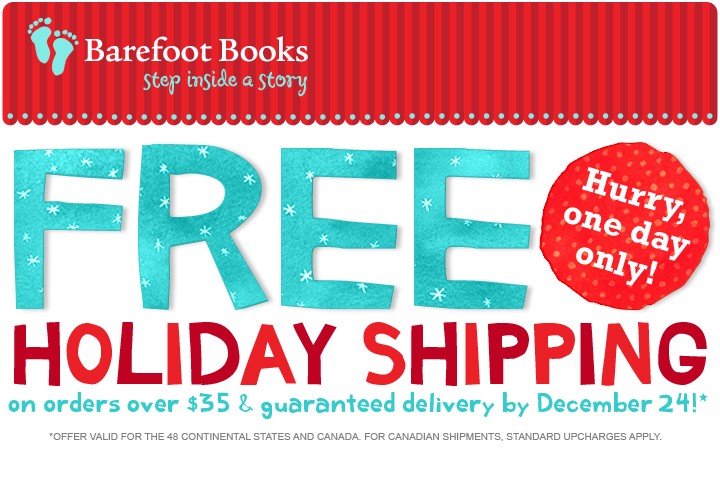 Image courtesy of Barefoot Books
Send your customers Christmas or New Year cards (either paper or e-cards).
Offer a post-holiday sale. Most businesses only offer pre-holiday sales, so this will likely mean far less competition.
Bundle products together to create unique holiday gift packages.
Consider investing in Christmas online video advertising. According to Google, online views of Christmas ads have gone up 3,000% year over year.
Run a Christmas contest on social media to drive sales and increase email subscribers.
Give your social media cover photos some holiday flare! Canva can help with this!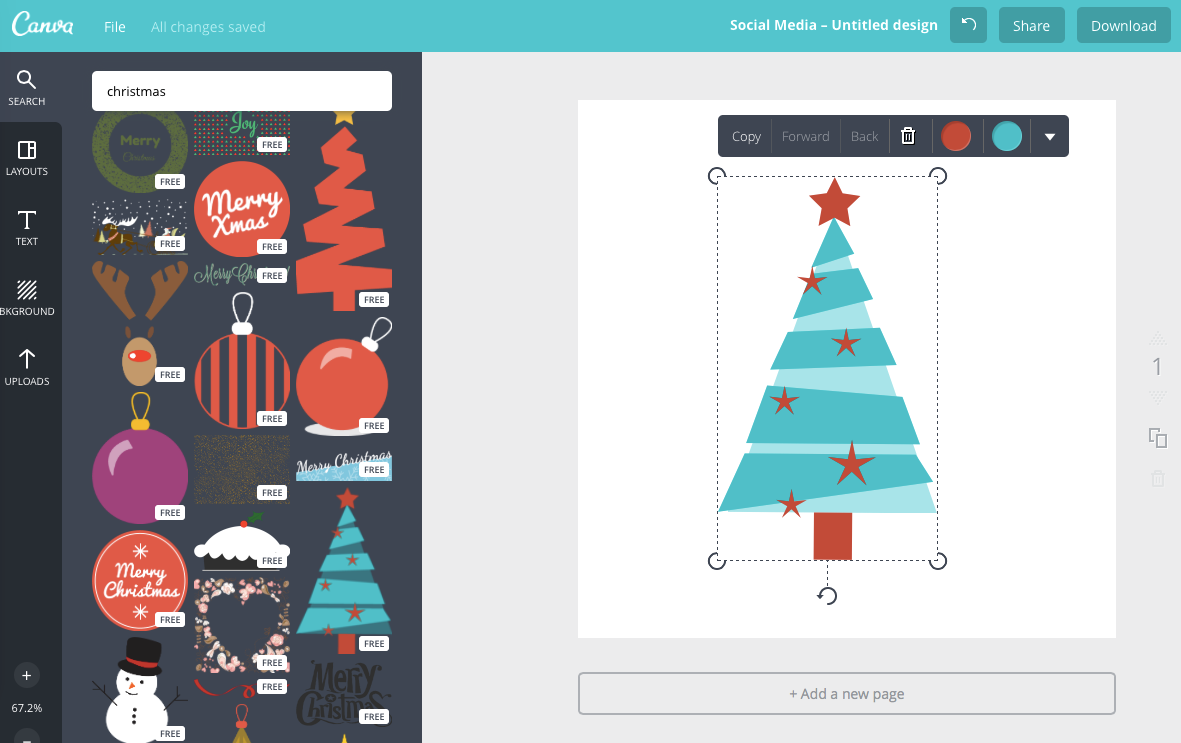 Promote Small Business Saturday as a way to keep consumers shopping locally.
Offer flash deals and expedited shipping for last-minute shoppers.
Promote gift cards as the perfect holiday gift. According to the National Retail Federation, 62% of consumers say they would like to receive a gift card for Christmas.
Offer 2-for-1 products: The buyer gets to keep one for him/herself and give the other one as a gift!
Create product comparison charts or blog posts. This can assist your prospects in deciding between numerous gift options.
Hold a Cyber Monday sale or promotion (Cyber Monday is the Monday after Thanksgiving; it's like the Black Friday of online shopping).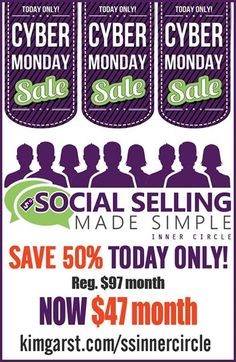 Send small gifts to your loyal customers. An inexpensive gift like a box of chocolates or a bottle of wine can show you care, and helps keep your business top of mind.
If you haven't already, make sure your e-commerce site is set up for mobile. According to Google, Christmas sales on tablets and smartphones were up 55% last year.
Offer a free gift with purchase to entice hesitant buyers.
Promote your low-price items as "the perfect stocking stuffers".
Create a Christmas landing page where you can point visitors to gift ideas or holiday discounts.
Test out Google Shopping Campaigns so your products get seen for popular search terms.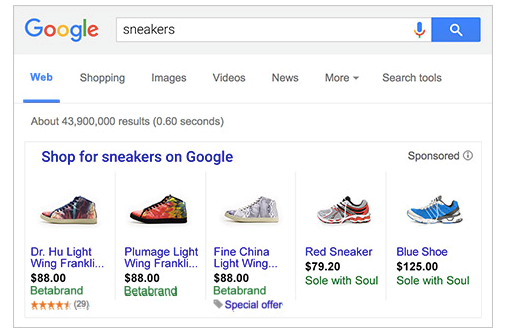 Take advantage of Facebook's local awareness ads to target consumers who are shopping or working near your business.
Create a simple holiday-themed video you can share on social media. Here is a great example of how one holiday video has now garnered one business more than 42 million views!!
If you haven't already, set up product reviews and ratings on your site to increase conversion rates.
Send emails right before Christmas with last-minute gift ideas and expedited shipping.
Don't forget to look at your email and website analytics from last Christmas or Thanksgiving to see what worked – and what didn't!
Make sure you have enough staff to deal with the holiday rush. Even online stores should consider having an extra pair of hands on deck to accommodate last-minute orders!
Find gift guides in your industry and ask for your products to be included.
Run a 12 Days of Christmas holiday promotion. You can offer a different sale or discount or promote a different product each day leading up to Christmas.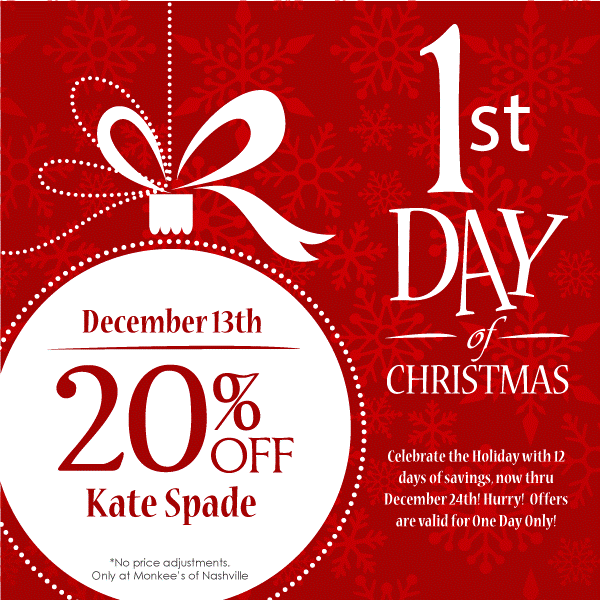 Image courtesy of Monkees
When sending out a holiday email to your list, keep in mind it's always best to promote one (and only one) offer per email.
Provide holiday-themed tutorials that are relevant to your business. For instance, a cookware shop could shoot a "How to cook the perfect Thanksgiving turkey" video.
Offer time-limited sales to convey a sense of urgency: e.g., "Save 40% for one day only".
Offer free gift-wrapping to provide an extra incentive to buy.
If you're using AdWords to promote your products, remember to include holiday-related keywords like "gift" and "Christmas".
Show behind-the-scenes photos of your staff or workspace during the holidays.
Hold an advent calendar campaign. Offer a discount on one product per day throughout the entire Christmas season.
Include a holiday countdown ticker on your site. This will let visitors know exactly what day they need to order by to receive their products in time for Christmas.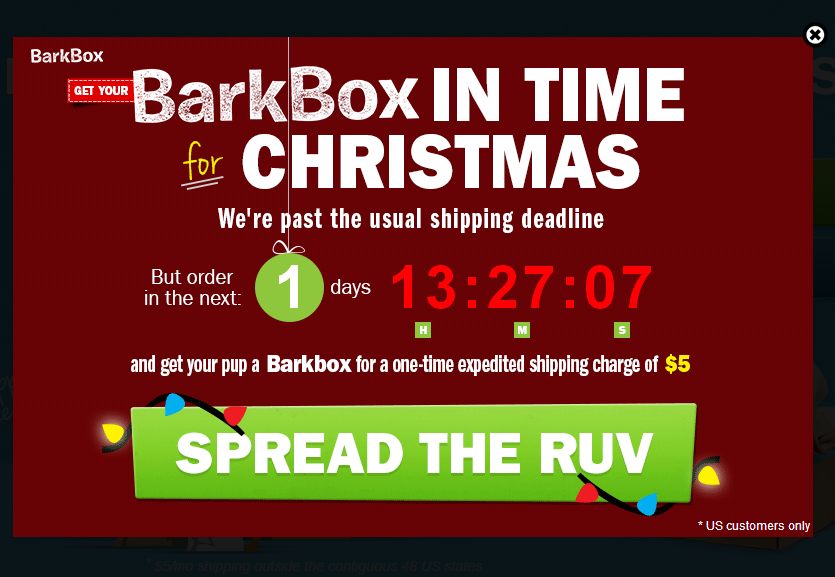 Image courtesy of BarkBox
Offer a discount on future purchases for all items bought during the holidays. This can help boost sales in the post-holiday season.
Team up with a complimentary business to create Christmas gift bundles (your product + their product = the perfect gift!).
Give your website a holiday facelift by changing the colors or images to create a Christmas theme.
Offer a flexible return policy or money-back guarantee to give holiday shoppers peace of mind when buying from you.
Take care of your staff during the holidays, and let them know you appreciate them. A small thank you gift can go a long way!
Post holiday-themed questions, images and stories on social media (e.g., "What was the best Christmas gift you got as a child?").
Promote your holiday offers repeatedly. Don't be afraid to share your sales and deals more than once – the holidays are a busy time and you want to make sure your promotions reach your prospects!
BONUS: Here is a little bit more of an explanation for 10 of the tips I gave above!
Looking for more tips and tricks for holiday marketing and gifting? Check out these posts:
10 Black Friday Ideas That Drive Sales
Why Every Business Needs a Black Friday Special
Top 15 Geeky Social Media Gifts
There you have it….50 marketing tips to rock your holiday sales! What would you add to this list? Share below!
About Author