Are you using Instagram for your business?
With nearly 76% of businesses planning to use it in 2020, now's the time to jump aboard the Instagram train!
With nearly 76% of businesses planning to use it in 2020, now's the time to jump aboard the Instagram train!
Click To Tweet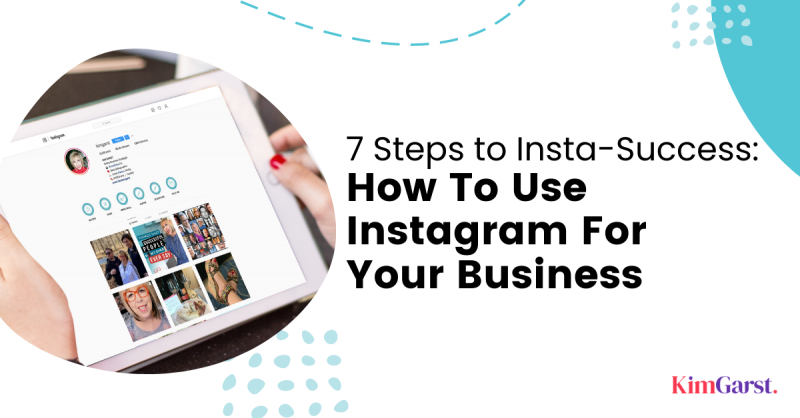 In this post, I thought I would cut through the noise and give you 7 practical, no-nonsense steps you can follow to make the most of Instagram for your business.
Please leave your best tip in the comments at the end of the post! I would love to hear how you're using Instagram effectively and which of the 7 steps you're using for your business.
Updated: January 20, 2020
1. Optimize Your Bio: It's Your Instagram Business Card.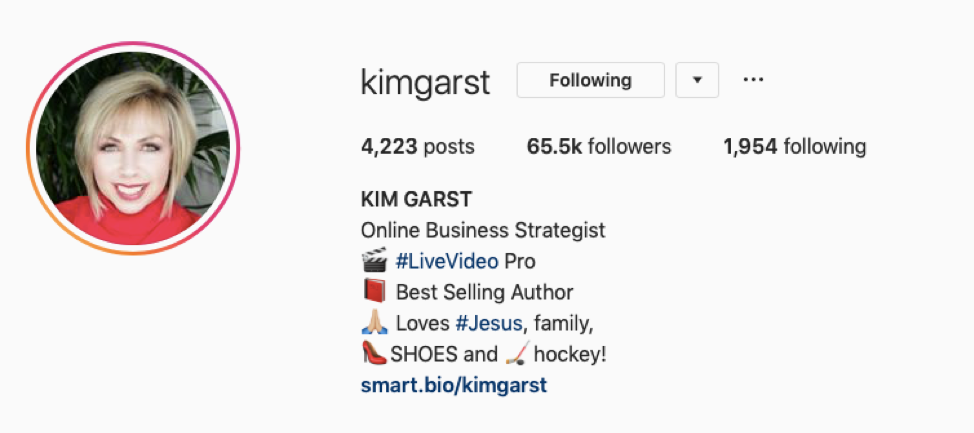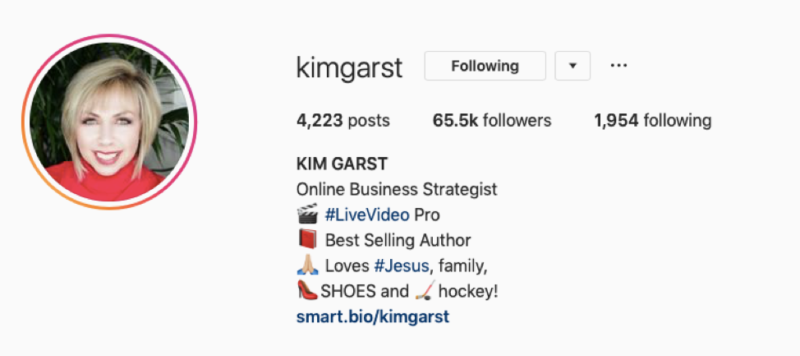 If people like what you're posting and they want to find out more about you or your business, your Instagram profile is going to be the first place they look.
In this way, your bio acts much like your business card would in a live networking situation.
Before you optimize your profile, it's important to ensure you're using a business profile – not a personal profile.
Using a business profile gives you access to analytics, ads and a contact button. And when you reach 10K followers, you get the coveted "swipe up" feature which lets you add links to your posts!
Some of the info or features you may want to include in your profile are:
A professional-quality headshot (don't use your logo…people want to connect with other people!)
A brief description of your company
A brief description of what you'll be sharing on Instagram
Relevant hashtags to help people find your account
A link back to your website (important!!!)
In terms of your website link, I highly recommend using Tailwind's Smart.bio feature to create a customized landing page with all your most important content.
For instance, here's what people see when they click on the link in my Instagram bio: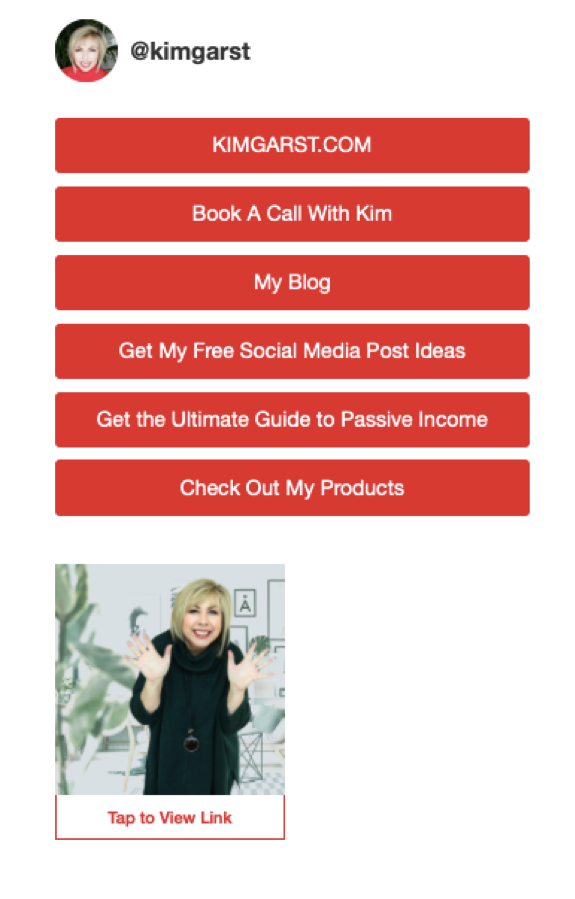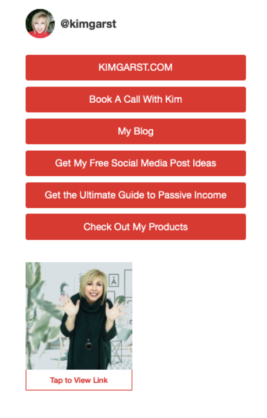 As you can see, this lets me highlight my most important content, links, and offers…and it's all customized just for my Instagram followers!
2. Post Engaging Content…not Just Promotional Stuff!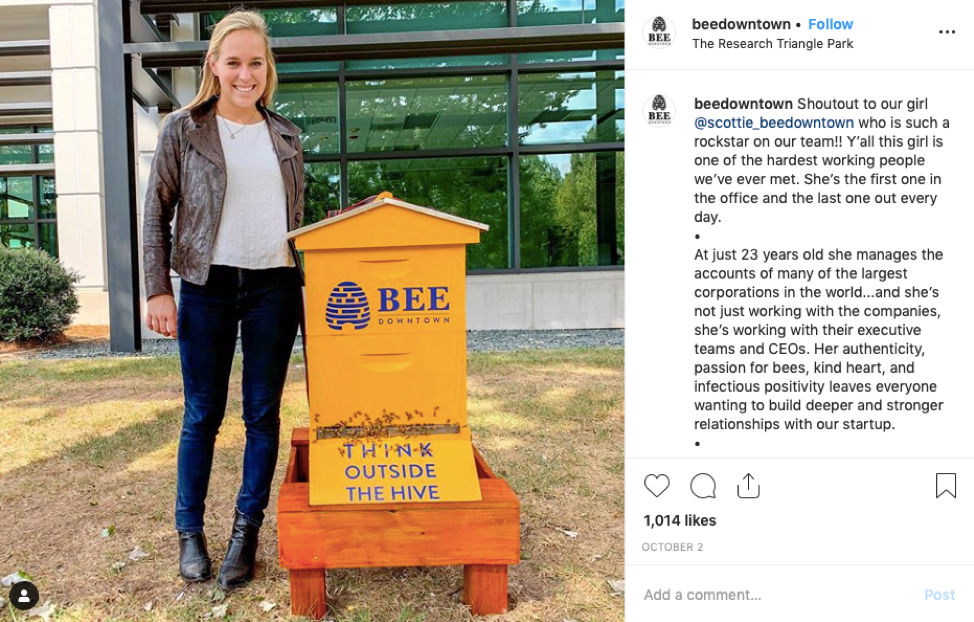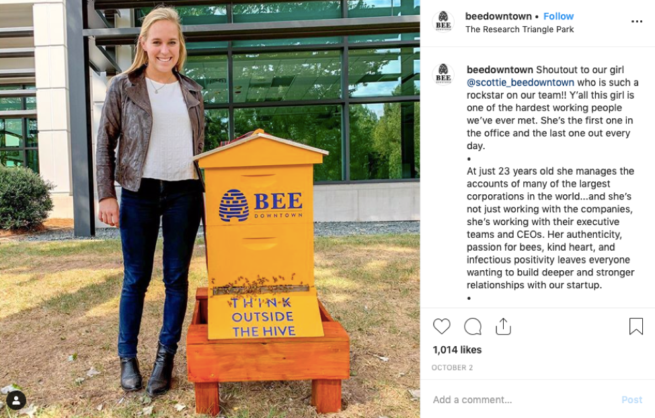 Employee spotlights are a great way to show love to your team AND get engagement
While Instagram is an amazing way for product-based businesses to showcase their wares, you need to do more than that to build an engaged and responsive community.
While Instagram is an amazing way for product-based businesses to showcase their wares, you need to do more than that to build an engaged and responsive community.
Click To Tweet
While posting creative and attractive product shots should definitely be part of your strategy, consider other ways you can showcase your business through your posts and stories.
Some ways you can do this include:
Behind-the-scenes photos and videos
Employee spotlights
Personal and/or family photos
Image quotes (hint: here are some free tools you can use to create eye-catching image quotes!)
Event photos
Photos shared by your followers
A live demo of your products or services
The origins of your products (for instance, Starbucks posts photos of the farmers who grow their beans)
Random photos that convey the values, culture or 'vibe' of your business
3. Use a Tool Like Iconosquare to Optimize Your Posts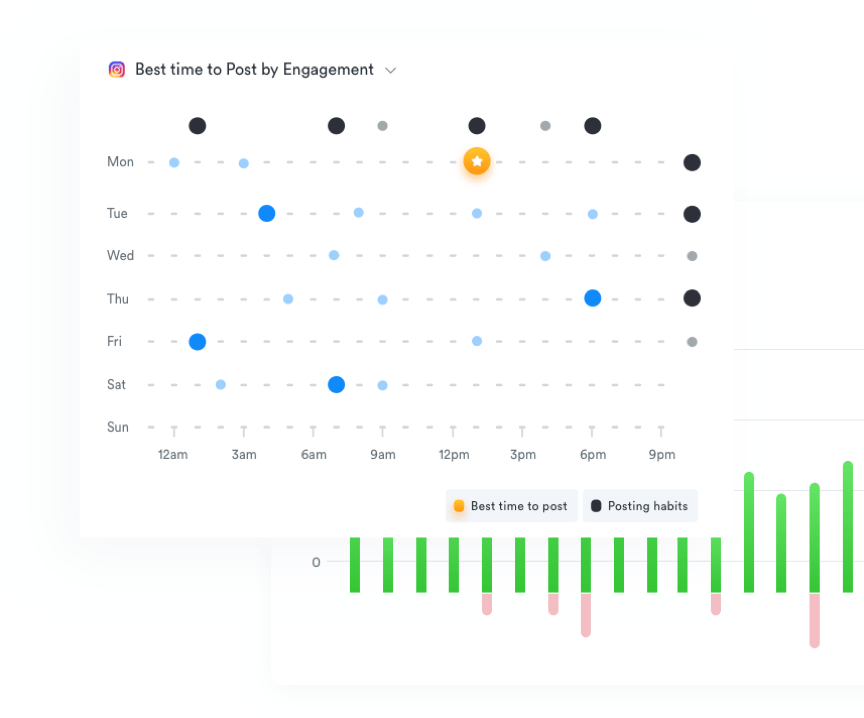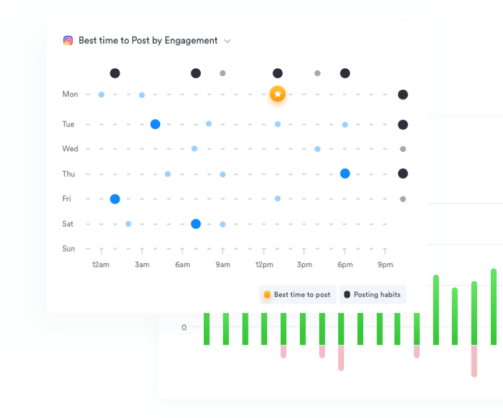 You've likely heard the Einstein saying, "The definition of insanity is doing the same thing over and over and expecting a different result".
Well, this is especially true on Instagram!
Tracking your analytics – what's working and what's not – will allow you to optimize your posts and stories for optimal engagement.
Iconosquare (formerly Statigram) provides a way to dig a little deeper, as it provides you with important data like:
Most liked and commented-on photos and videos
Optimal days and times to post based on your unique audience
How you measure up against your competitors
Stats about your followers and who you're following: for instance, followers who don't follow you back.
Optimal posting frequency
The impact of your promoted posts on reach, engagement, and follower growth
Knowing how your posts and stories are performing will take some of the guesswork out of your efforts, and will allow you to focus on those things that are giving you the best results.
4. Tag People Where Appropriate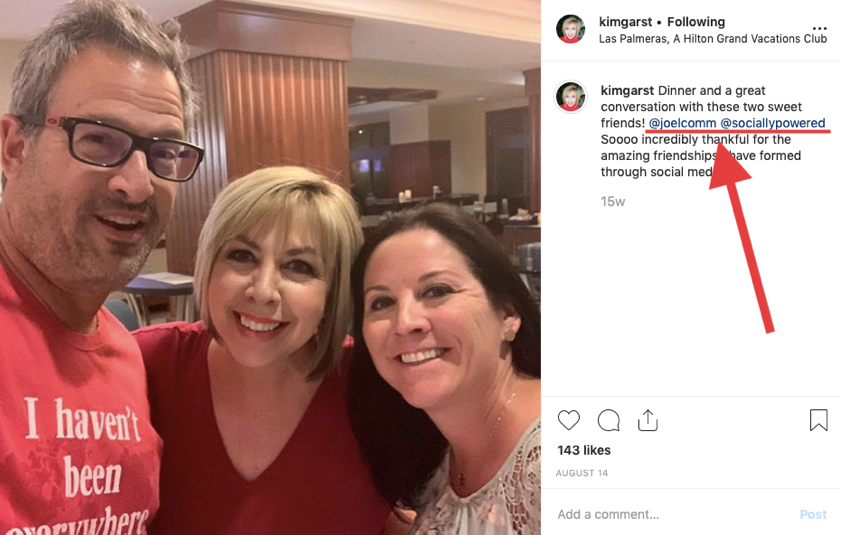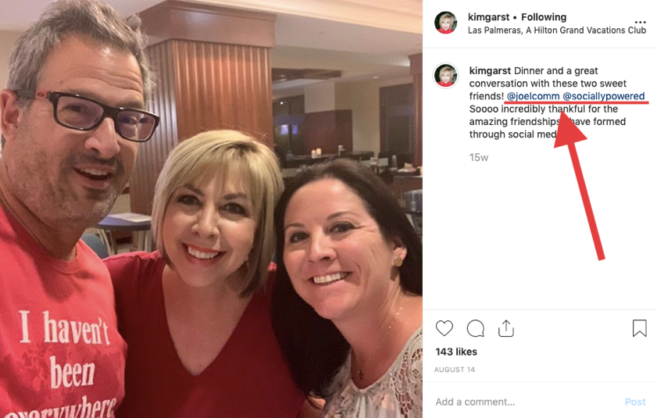 I've often alluded to the importance of keeping social media 'social', and tagging people on Instagram is a great way to do this.
When you tag someone in a photo, they automatically receive a notification…provided your account is set to public (which it should be for businesses!). This will ensure that those people see your image, and increases the likelihood that they'll share the photo with their own audience.
This can lead to increased engagement, increased sharing, and increased followers when done right!
Remember that you can also tag people in your stories.
To do this, simply shoot your video, then use the text feature to @ mention them. When you do this, their name will appear underlined in your story. And even better, they'll get a DM with a preview of your story, and will also get a push notification letting them know they've been mentioned!
5. Don't Just Post – Engage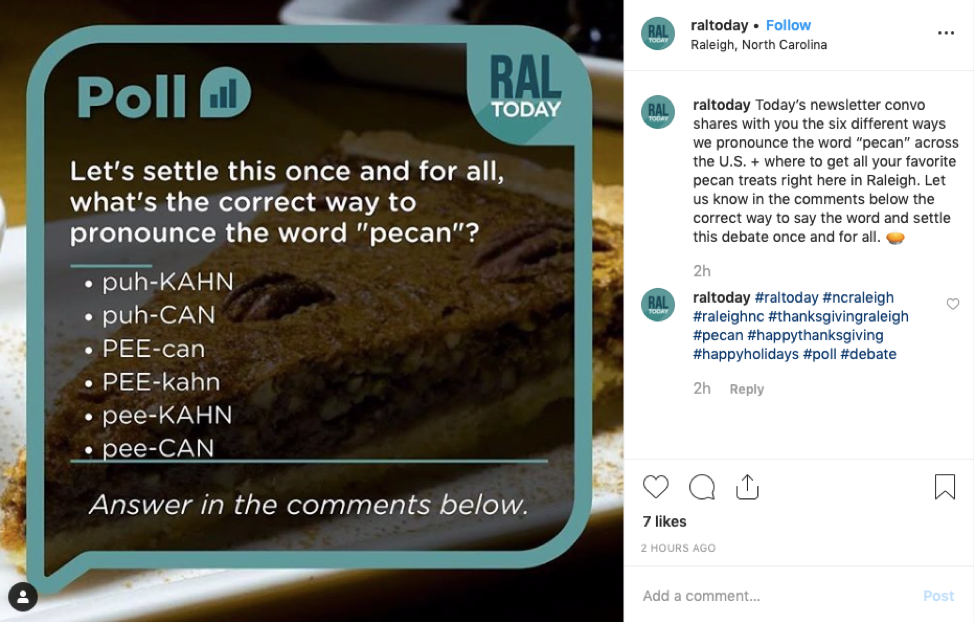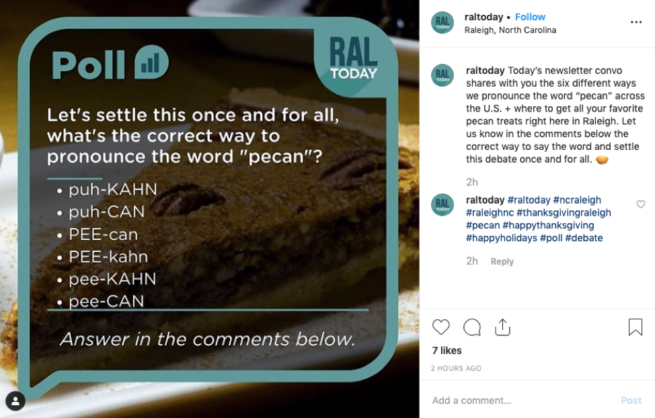 It's easy to think of Instagram as simply a photo and video sharing site, but if you fail to engage with your followers and with other Instagrammers, you'll never experience the full benefits of the platform.
Of course, engaging means actually reading and responding to your follower's comments and mentions. However, it's so much more than that!
Some other ways to engage on Instagram include:
Ask questions. Remember you can also use the questions sticker in your stories!
Do challenges. Chloe Alysse's Color My Closet Challenge is a great example of how to create a successful, engaging challenge.
Mention people in your posts and stories. See #4 above.
Respond when people mention you. When you're tagged in a post, make sure you acknowledge it…and share those posts with your followers! This is a great way to spread the love on Instagram.
Engage with people on THEIR posts and stories, not just on your own. This is such an obvious tip, but one that many people fail to do!
Do polls. People LOVE polls, and they're such a quick and easy way to get people to engage with your content.
6. Use Hashtags: They Are Not Optional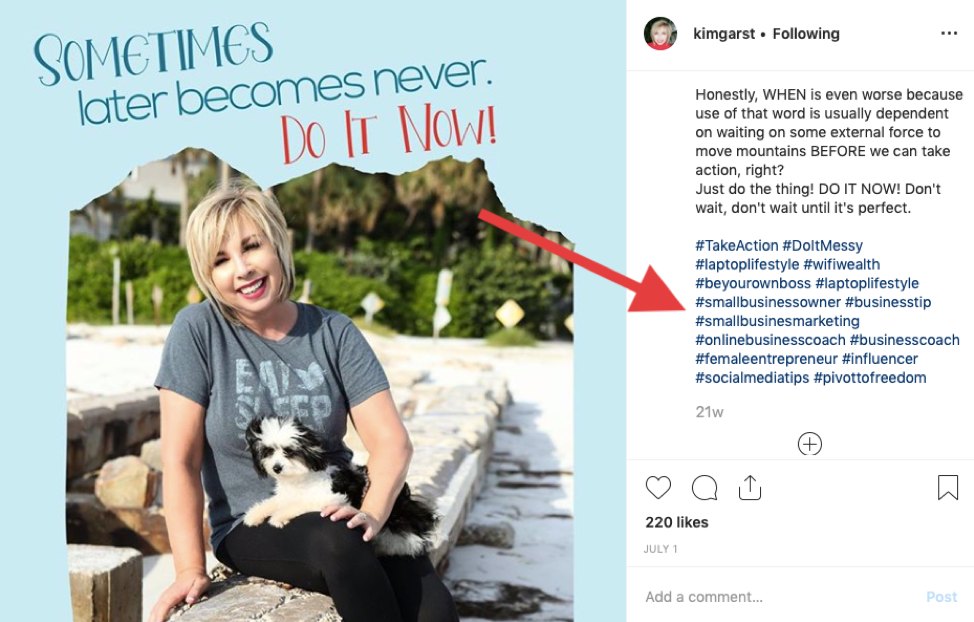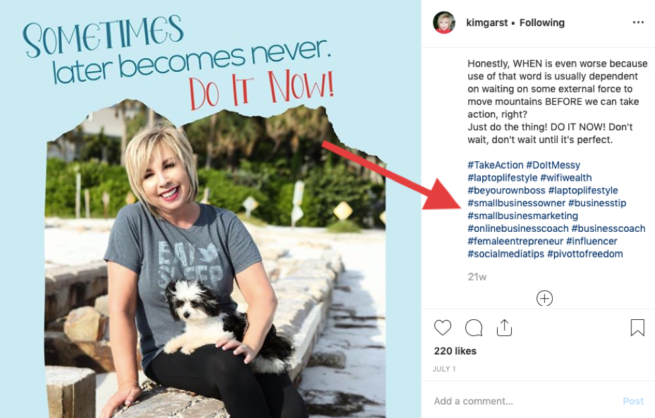 Hashtags are an integral part of Instagram, and as such, the vast majority of your posts should include at least one of them.
Hashtags are the primary way people outside your group of followers can find and potentially follow you, so they're not something I would recommend skimping on!
While Instagram lets you add up to 30 hashtags, I recommend using no more than 5-10 per post to avoid looking spammy.
While Instagram lets you add up to 30 hashtags, I recommend using no more than 5-10 per post to avoid looking spammy.
Click To Tweet
Some of the different types of hashtags you may want to use include:
Branded hashtags (e.g., #agorapulse, #kimgarst, etc.)
Contest hashtags (e.g., #contest, #contestgiveaway)
Keyword hashtags: For instance, if you sell shoes, #shoes or #sneakers
Event hashtags (e.g., #smxwest, #pubcon, etc.)
Your top-performing hashtags (use a tool like Iconosquare to figure out the most popular ones)
Trending hashtags
Location-based hashtags (e.g., #miamibeach)
7. Post Regularly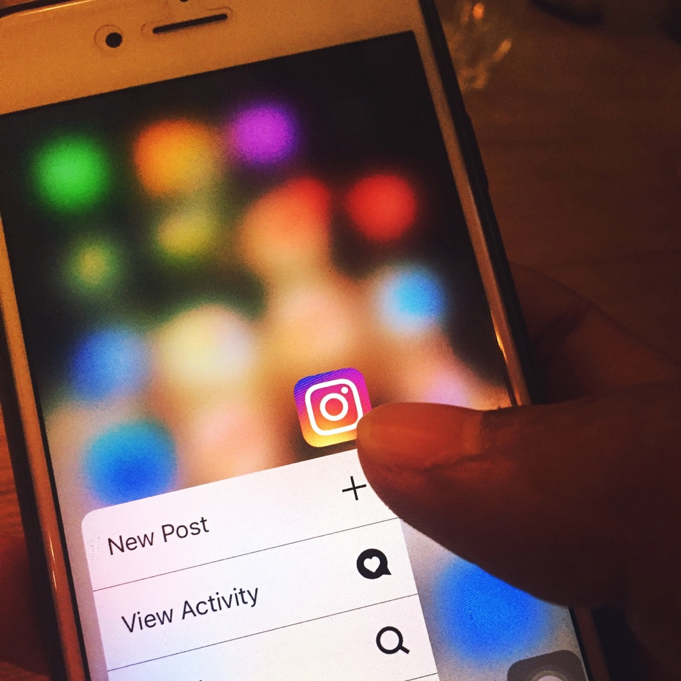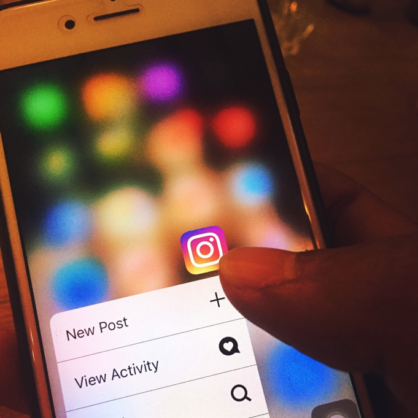 Obvious, I know, but so, so important!
You need to become a consistent and trusted source of visual content, and one of the best ways to do this is to post regularly.
Generally speaking, posting images, videos or stories 1-2x per day is often sufficient.
Keep in mind the actual frequency isn't as important as the regularity with which you post: consistently posting 3x per week is better than posting 3x per day for a week, and then not at all for the next month!
One thing to consider is that the more you post (within reason), the faster you'll build your community on Instagram.
But of course, make sure to test out different posting frequencies to see what works with your audience!
Final Thoughts
There you have it, folks! My 7 steps to insta-success and how to use Instagram for your business!
Looking for more practical ways to use Instagram for Your Business? Check out these helpful posts:
How to Use Instagram Stories to Grow Your Email List
How to Sell on Instagram Without Spending a Dime
The Ultimate Guide to Instagram Stories
What's your best tip for using Instagram for business? Share with us below!
About Author