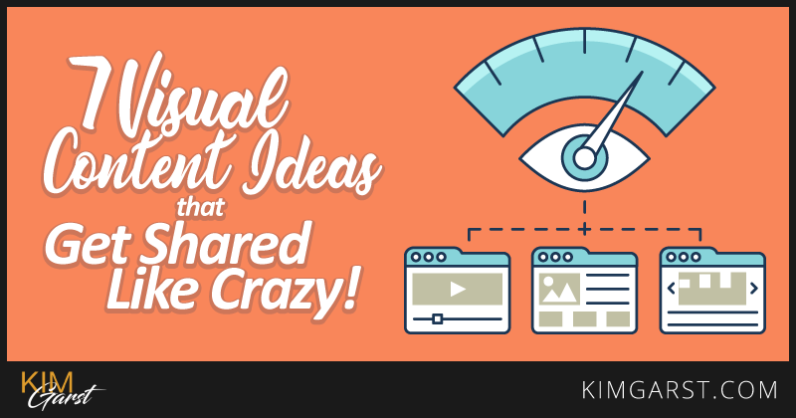 I think a lot of people struggle with content and yet it's such an easy way to drive more engagement on your Fan Page, Twitter or wherever you are in the online world. These 7 visual content ideas that get shared like crazy have worked really well for me and I know they can work well for you too!
7 Visual Content Ideas that Get Shared Like Crazy:
1. Question/Puzzle Posts
This is something that I do fairly frequently on my Facebook page and I have started rolling it into Instagram as well. It's working beautifully.
I've had a ton of success with questions and/or puzzle type posts. This particular post on my Facebook fan page was shared over 96 thousand times, got 24.3 thousand Likes, 102 thousand comments and a reach of 60 million! This one piece of content was shared literally all over the world!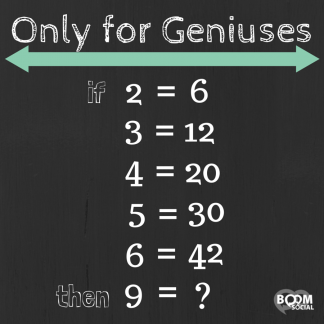 The best part? It was all FREE! I didn't boost it and I didn't run a Facebook ad to it. Plus, as you will notice, I have my logo on it so when it's shared in other places my branding follows along with the graphic.
2. Industry Stats
Industry stats are another thing that absolutely everybody can do.
Infographics have incredible stats, literally at your fingertips. You can take a snapshot of any infographic using a screen grab, but just make sure you give credit to that particular source. And if you don't know where to find infographics, Pinterest is the mother load of infographics.
Just go to Pinterest, type in infographic and include any keywrds for your niche. For example, social media infographic, health infographic, business tip infographic, anything like that and you will find a ton of infographics that you can more than likely pull stats from.
3. Video Tutorials
This is actually a video tutorial created by Home Depot. It basically shows you how to build a centerpiece from your light using ornaments. It was a really quick and easy way to do something specific.
You could do this for your business.
4. Humor
I should have said this out the gate:
You may be thinking that humor and relatable posts have nothing to do with your business but they are actually a great way to open a door to relationships that may eventually turn into paying customers.
Humor is a great way to start building those relationships. I mean, who doesn't like to laugh?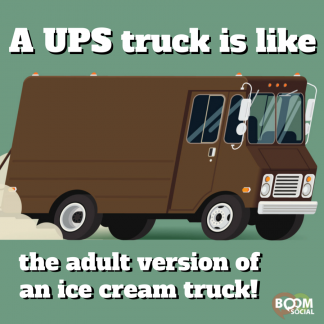 This particular graphic had over 13K likes, 44K shares, millions in reach and all for what? All for FREE! And the reason it got so much engagement is because it's relatable content that people get. Therefore, they are sharing it.
5. Useful Tips
People love useful tips. There is not an industry or a niche out there that doesn't have tips. You have tips. You have certain things that you can share. Whether they are three ways to do x or whether they are one way to do x, showcase that you have a knowledge base.
You can do strictly text tips or you can do visual content tips. I usually turn my text tips, even if they are inside of my blog for example, and turn them into visual content. Why? Because visual content rocks and out performs text content.
6. Coupons
Who doesn't love a deal? I mean, we have all been doing Black Fridays ad Cyber Monday deals.
Create some buzz around your products or services by giving people a good deal on. They will be more likely to purchase and getting new customers to spend that first dollar is always the hardest. This is an easy way to give them a ton of value at a reduced cost and hopefully gain a lifelong customer.
7. Image Quotes
Whether that's Facebook, Twitter, or Instagram, you will see a lot of people sharing or reposting graphic quotes, particularly anything that's inspirational or motivational that resonates with them.
I do this regularly and especially when I welcome in a new month. When Decemeber came around I posted this graphic and got tons of engagement on this.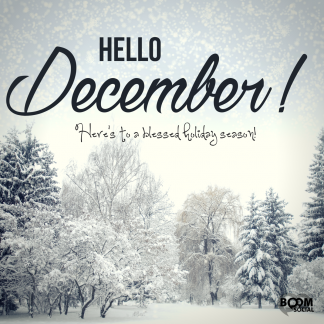 Image quotes are an amazing way to drive engagement and get people sharing your content like crazy, which is what we're talking about today.
Visual content is a key piece of my social media strategy and one of the reasons I have been able to constantly get so much engagement and how I have been able to grow such large communities. Give these 7 visual content ideas that get shared like crazy a try and see which work best for your audience.
Do you have any other visual content ideas that have received a lot of engagement? Share with me down below!