There is no shortage of visual marketing tools out there. As the marketplace continues to get more crowded, it's important to identify which tools will actually help your social media posts stand out.
This post will look at 9 tools anyone can use to create eye-catching social media updates on any budget!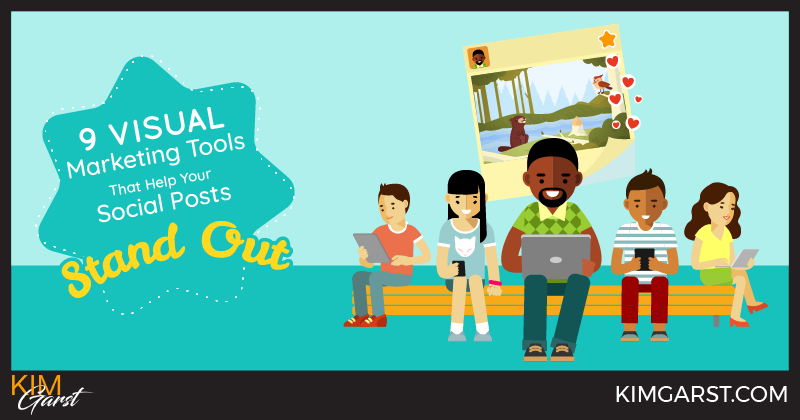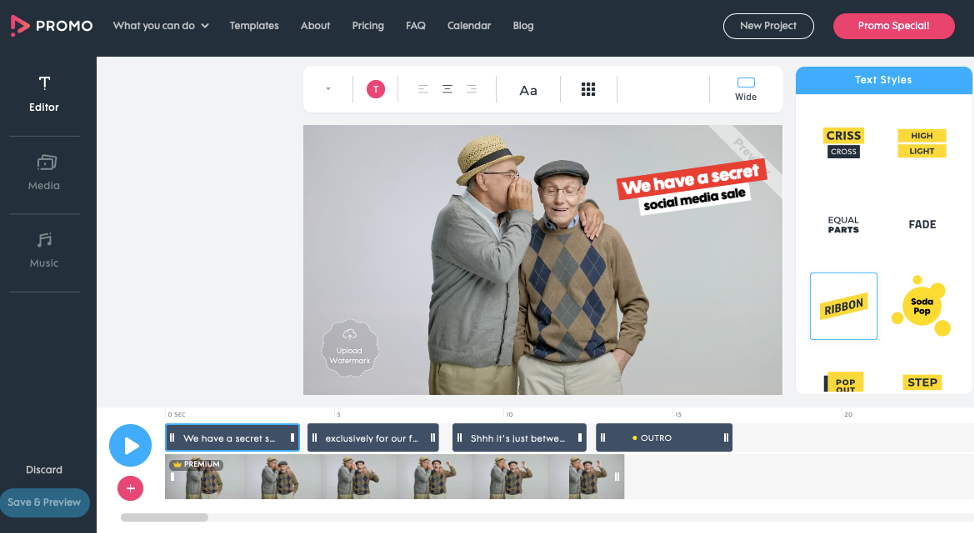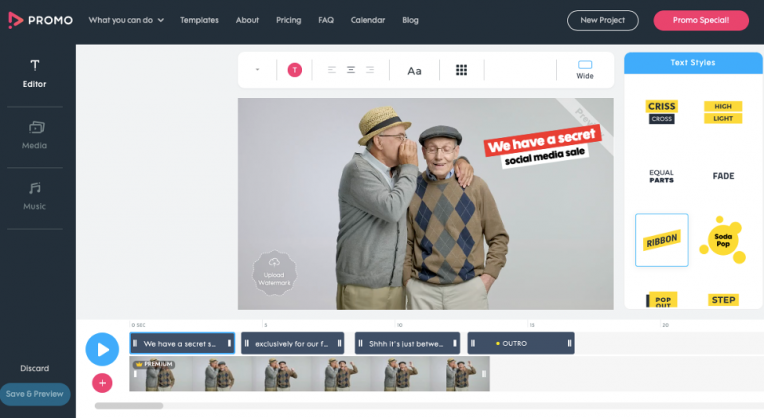 Do you ever wonder how businesses create those amazing little videos they put up on their website or social media?
Creating videos from scratch just isn't feasible for most business owners…which is why I LOVE that Promo.com lets you create professional-looking videos with ZERO techie or graphic design skills!
Simply choose from one of their pre-built video templates, then customize it using their super-simple drag-and-drop editor. You can change the text effects, video clips or images, add your own logo or watermark, and choose music from their library of licensed songs.
It's THAT easy!
To find out more about Promo.com, or to learn exactly how to create a video using the tool, check out my post The #1 Video Tool You Should Be Using.
If there was one visual marketing tool I couldn't live without, it would be Canva. For a free tool, it offers unparalleled value and is comparable to many paid tools.
Canva lets you create social media posts for all the major platforms, including Twitter, Facebook, Pinterest, Instagram, Tumblr and LinkedIn.
There are tons of free images and backgrounds to choose from, so most of the time you'll be able to find exactly what you need. And if not? Use any of their high-quality, paid images for just $1!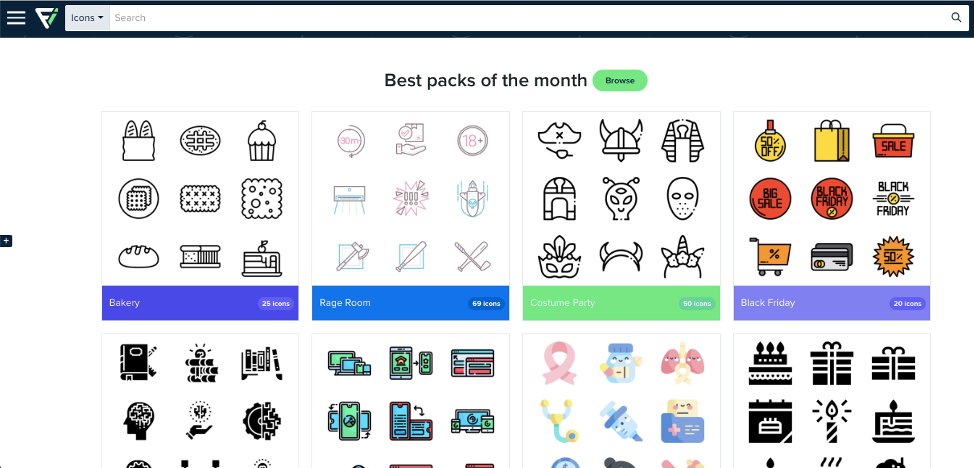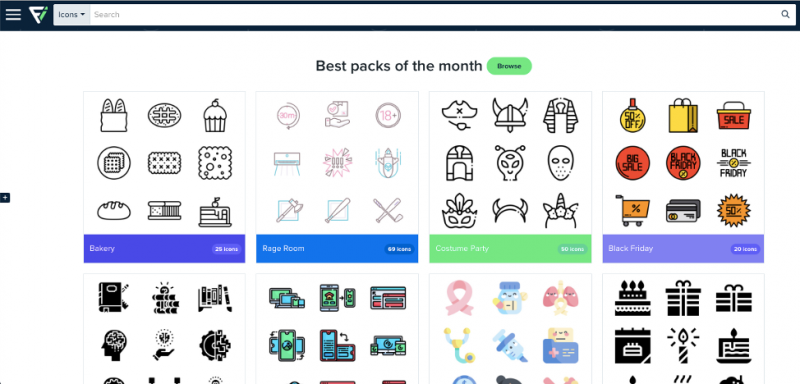 Need vector icons to use on your website or on social media? No problem! Flaticon is a web repository jam-packed full of icons you can download and use, for FREE.
You can search for icons using keywords, or browse through their icon packs to see what jumps out at you.
And the best part? If you find an icon you like, but that just isn't QUITE right, you can change the size, position or colors with their built-in icon editor!
And if you can't find what you need in their free icon library, you can always upgrade to the premium plan (starting at 7.50 EUR/month) to access the nearly 2.5 million icons in their premium icon library.
If all you want to do is quickly create stunning text layouts, it doesn't get any better than Wordswag.
Wordswag is an app that allows you to caption your photos, create stylish quotes, or make graphics with text overlay. It comes with hundreds of captions to choose from (in case you can't think of your own), and hundreds of thousands of (free) backgrounds.
Wordswag is available in the App Store for $6.99 and on Google Play for just $4.99.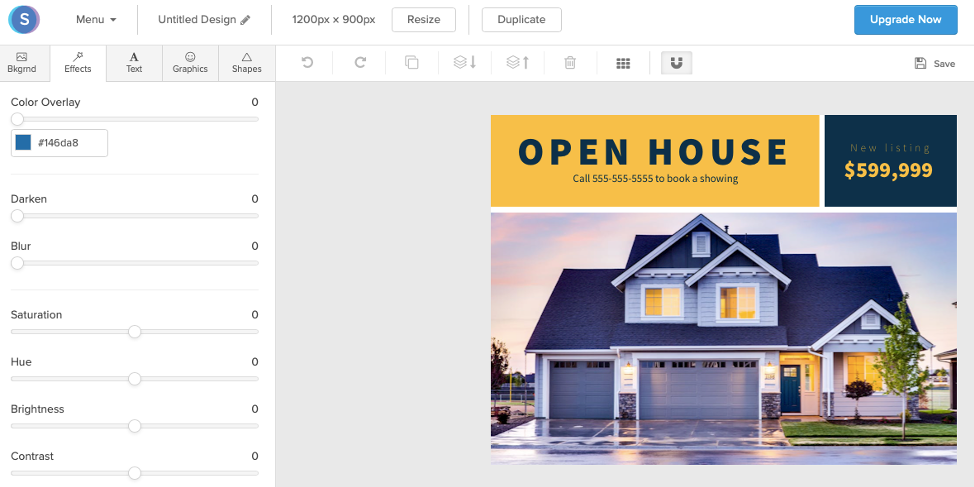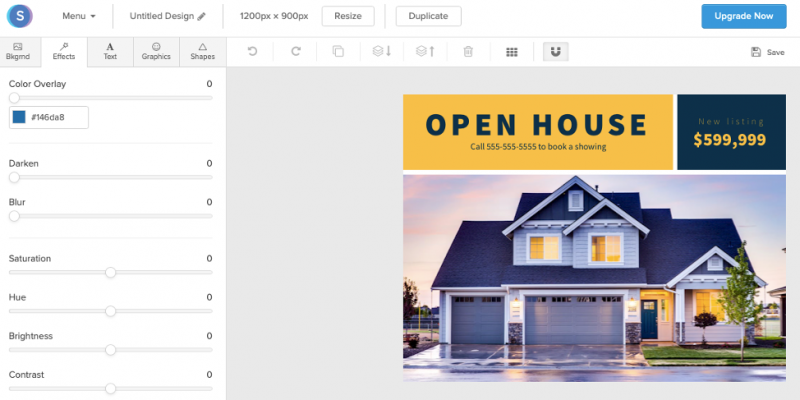 Snappa is a graphic creation tool that allows you to easily create social media posts or ads for all the major platforms.
If you're already familiar with Canva, Snappa will be a…SNAP to use!
Snappa offers a starter version and a pro version. The starter version comes with 5 free downloads each month and lets you add two social media accounts. The pro version offers unlimited templates and downloads, and costs $10/month.
But the best part? Both versions give you complete access to a database of 30,000+ free HD photos and graphics!
Infographics can be a great way to display data in an eye-catching, easily sharable way. Piktochart makes it easy to create infographics by simply plugging in your data, customizing the layout and sharing on social media.
Piktochart comes with over 600 templates, and you can easily customize them simply by dragging and dropping. It also comes with a ton of ready-to-use graphics, icons, images and charts.
The free version lets you create unlimited graphics with over 4,000 icons and images. If you want access to their full selection of images and templates, a pro membership starts at just $15 per month.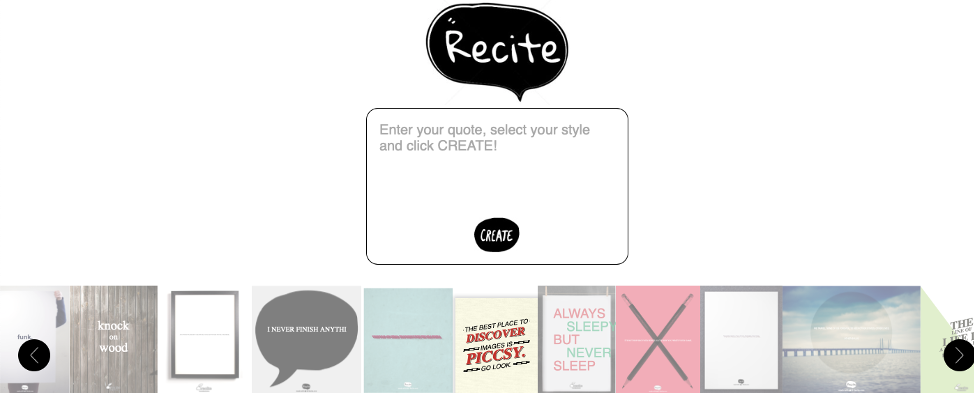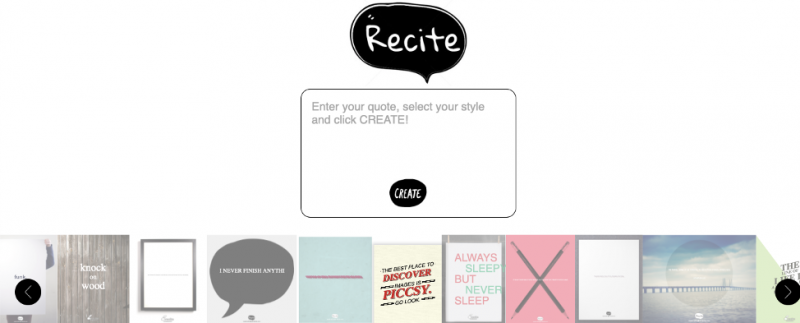 If you want create a simple, eye-catching image quote in seconds (literally), look no further than Recite.
This is the by far the simplest tool on this list. When you go to the site, you only need to do two things:
Enter your quote, and
Choose your template.
It's that easy!
Don't have a quote in mind? Recite can help with that too. Click on the 'Find a Quote' button, select a topic and then choose from a variety of popular quotes.
If graphic design doesn't come easy to you, it can be difficult to know which colors go together. This can make it very difficult to create professional-looking graphics, even using the visual marketing tools outlined in this post.
Pictaculous takes all the guesswork out of the color selection process. Simply upload the image you want to use, and it will spit out the exact color scheme of your photo. It will also suggest additional color palettes you can use…hex codes and all!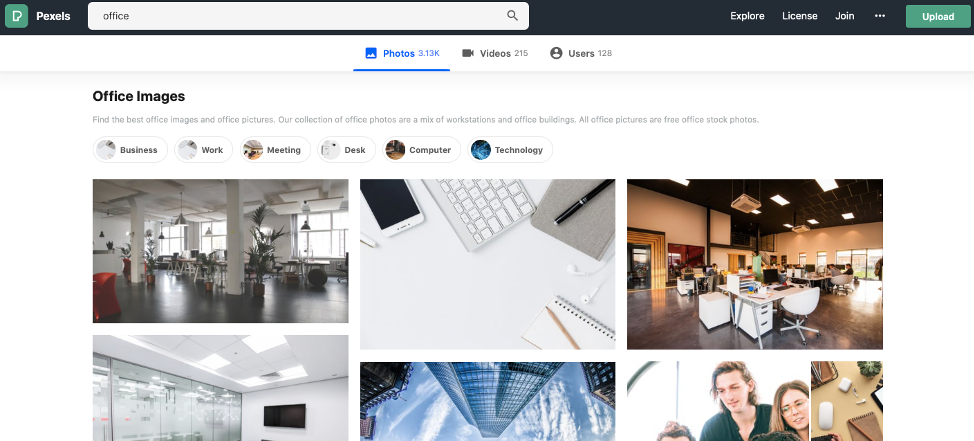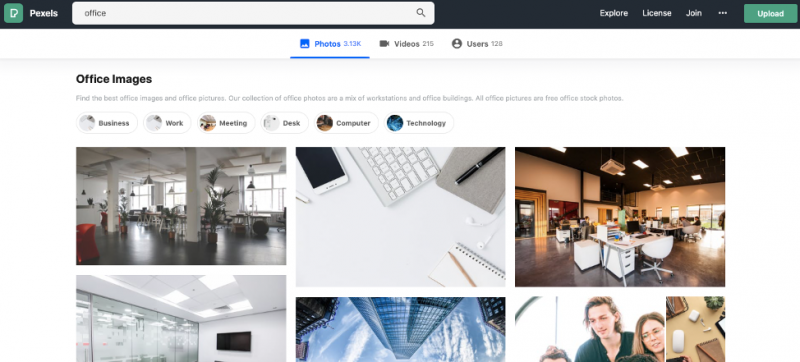 We all know that social media posts that contain images do better in terms of views, clicks and engagement. However, it can be a challenge to continually find cheap or free high-quality images to use.
This is where Pexels comes in. All the images on the site are CC0, meaning they are 100% free, you can use or modify them however you want, and best of all – no attribution is required (which is great, because it's difficult to give attribution in a social media post!).
Looking for more tips and tricks for creating amazing social media graphics? These posts should help:
My TOP Artsy Tools Plus 31 Places To Find FREE Stock Photos
5 Easy Ways To Sell on Social Media Using Images
7 Visual Content Ideas That Get Shared Like Crazy!
What's YOUR favorite visual marketing tool? Would love to know! Leave a comment below.
About Author