As you work to optimize your business, you know every minute counts. Wasted time is something that cuts into your bottom line and drains your productivity.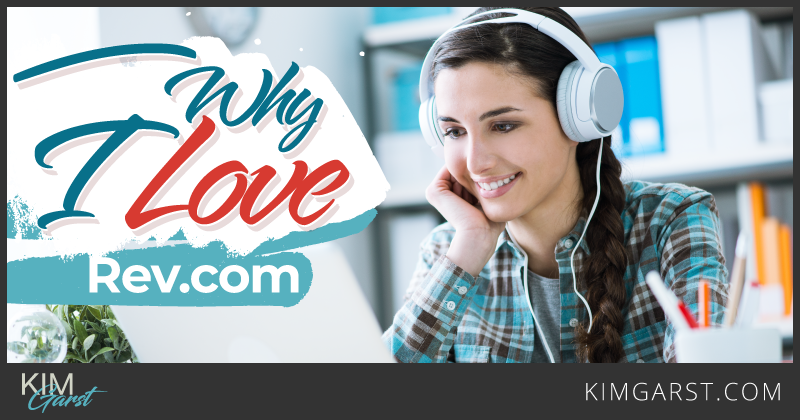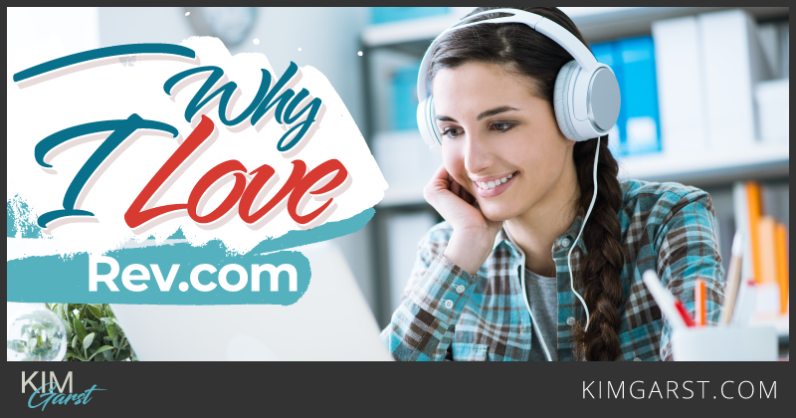 I'm all about anything that help us as entrepreneurs save time! Bottom line…saving time ultimately saves you money and helps you grow your business. That's why I love Rev.com, a service provider that is a major time-saver because it helps you with quick and easy transcription of your audio and video files.
Here are five of my top reasons for using this uber cool tool.
1. Speedy Turn Around
Although captions for audio and video files may not seem like a major time drain on your business productivity, the truth is that this simple task can suck down tons of time. The sheer amount of time you have to spend if you try to manually transcribe your audio and video files is enough to make you want to throw in the towel. OR worse yet, you just DON'T.DO.IT. In my mind, that is not an option, because I KNOW that captions and transcriptions can add revenue and help you scale your operations. I also know that many don't "listen" to video content in their social feeds…they READ the captions! If you aren't using captions on your videos, you are missing a golden opportunity! Rev.com solves this time issue up front because it provides you with transcription very quickly.

2. Very User-Friendly Platform
Perhaps you've tried a captioning or transcribing service in the past, but it ended up being so complicated or confusing that you decided it wasn't worth the hassle. Rev.com takes this obstacle away as well, because it provides a service that is truly user-friendly. You only need to know how to upload files or paste a URL, and I am sure you can do both of these easy p'easy. Once you've uploaded your file or pasted the URL, you simply sit back and relax while Rev.com processes your audio and video transcription needs.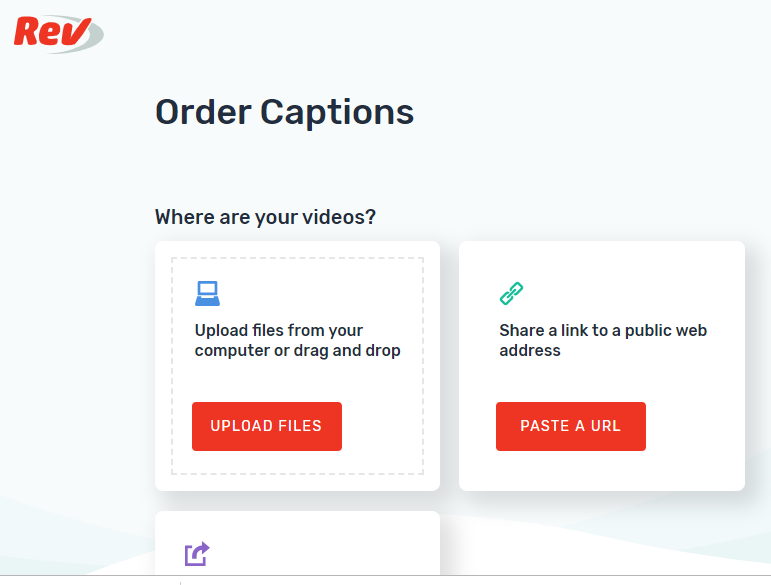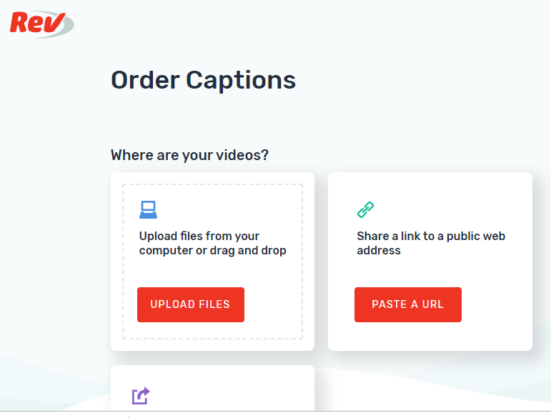 3. Quick and Easy Transcription Made Affordable
Another roadblock a lot of business owners face when it comes to captions is affordability. Many services for audio and video transcription and captioning are out of reach for the average entrepreneur looking to maximize savings and cut out extra spending. Rev.com is a great alternative for companies that don't have a huge budget to invest in things like transcription services. The cost for processing a file with this service provider is just $1 per minute.
The cost for processing a file with this @rev is just $1 per minute.
Click To Tweet
Since the platform is fast, you don't have to worry about your dollars going down the drain as the files process. Another benefit is that the price is basically all-inclusive. There aren't any additional fees for downloading the completed files.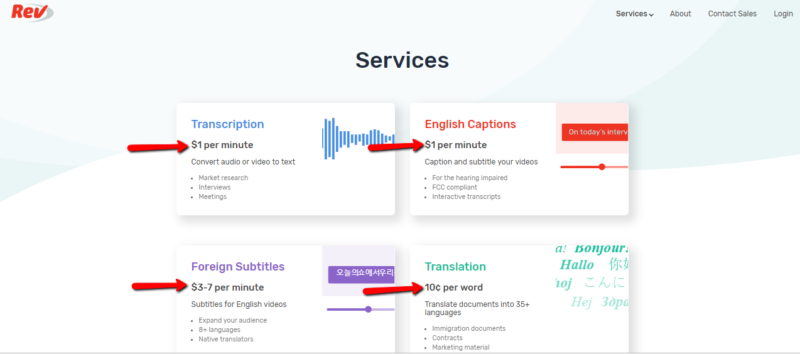 4. Multiple File Formats Provides a TON of Options
If you need to download your captions or transcriptions in a variety of different file formats, Rev.com has got you covered!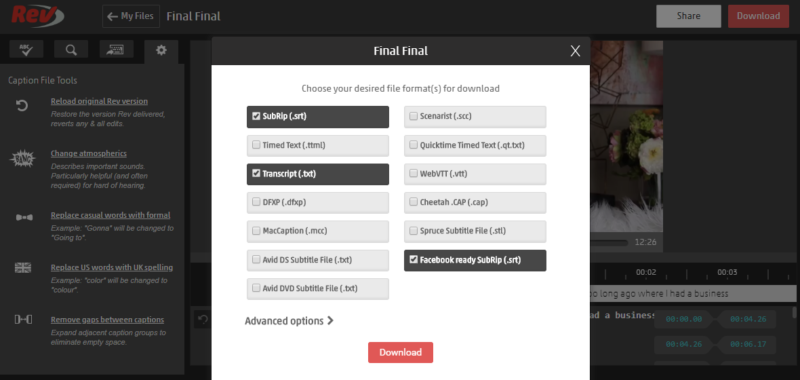 The platform lets you download files in a wide range of formats:
SubRip (.srt) – Facebook captions
Timed Text (.ttml)
Transcript, Avid DS or DVD Subtitle File (.txt)
DFXP (.dfxp)
MacCaption (.mcc)
Quicktime Timed Text (.qt.txt)
There are other file formats you can download as well. The long list of choices allows you to adapt your finished project to a number of different applications. That flexibility saves you time and money because you don't have to convert your audio and video files again and again. This makes Rev.com a one-stop shop when it comes to captioning and transcribing.
5. Trusted Recommendations Boost Confidence
I'm not the only one out there who loves Rev.com; there are several prestigious companies that recommend the platform as well. The service provider won a 2018 Editor's Choice award from PCMag.com.
Reviewers there praised Rev.com as easy, quick, and affordable, with "top-notch accuracy." Media and press outlets such as the New York Times, Forbes, Life Hacker, and Editor & Publisher have all mentioned Rev.com in articles on topics such as productivity and transcribing services. This widespread recognition ensures that you won't need to worry about using a fly-by-night service. You can trust Rev.com to handle your project professionally and in a cost-efficient way.
Final Thoughts
You know that I love to promote tools that will help you grow and enhance your business and services, so I can heartily recommend Rev.com when it comes to quick and easy transcription. If you want to know even more about how to optimize your time and effort, check out my other top productivity tools to enhance your work efficiency.

About Author