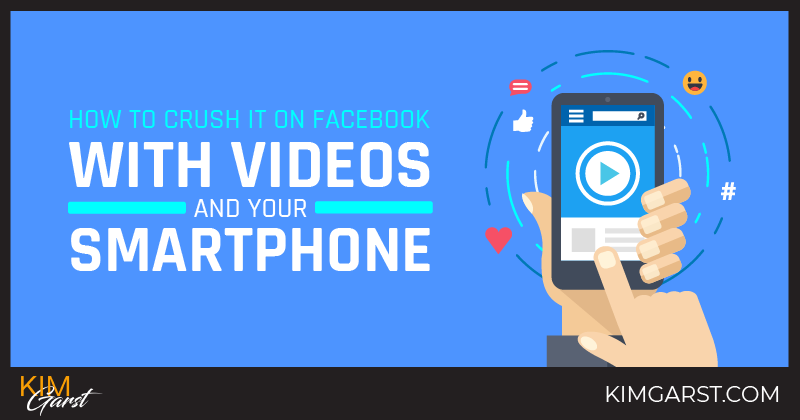 In case you haven't noticed, video on Facebook is HUGE right now. 2014 brought enormous growth in terms of video uploads and views…in fact, Facebook reports that there are around 1 BILLION video views every single day. WOW! The question on the minds of business owners and marketers is, "How do I use video on Facebook in a way that actually grows my business?". This post will look at how to quickly and easily crush it on Facebook with videos and your smart phone!
How to Crush it on Facebook with Videos and Your Smartphone
1. Shoot a video that will be shareable.
When it comes down to it, no one is going to want to watch a video that simply advertises a product. Before you even hit the record button, ask yourself: "How can I make sure people will want to share this video?"
Some tips for making entertaining videos that are likely to get shared are to:
Tell a story: Stories can be extremely powerful and compelling and are far more likely to get shared than content that's blatantly promotional
Make it relatable
Evoke emotions: Humor and positive emotions work best
Get personal: Show viewers that there's a real person behind that screen
Keep it short and sweet. Research seems to indicate that shorter videos work better on social media.
Keep in mind that a video taken on your smartphone is probably not going to be able to compete with a professionally produced video in terms of production quality…but it doesn't need to. Sharing a personal experience or introducing your employees can work well to help humanize your brand….and you don't need any fancy equipment or video editing software.
Some other ideas for your videos include:
Shooting a simple tutorial
Interviewing a customer or getting a customer testimonial
Showcasing your portfolio (works best for businesses with visually-interesting services)
Giving a glimpse of an industry event
Introducing yourself!
2. Add some flare to your video using an app.
Adding transitions, text, and even a soundtrack to your video can take an ordinary, boring video and give it that professional edge.
If you have an iPhone, iMovie will let you choose themes, add filters and special effects and cut out or edit specific clips.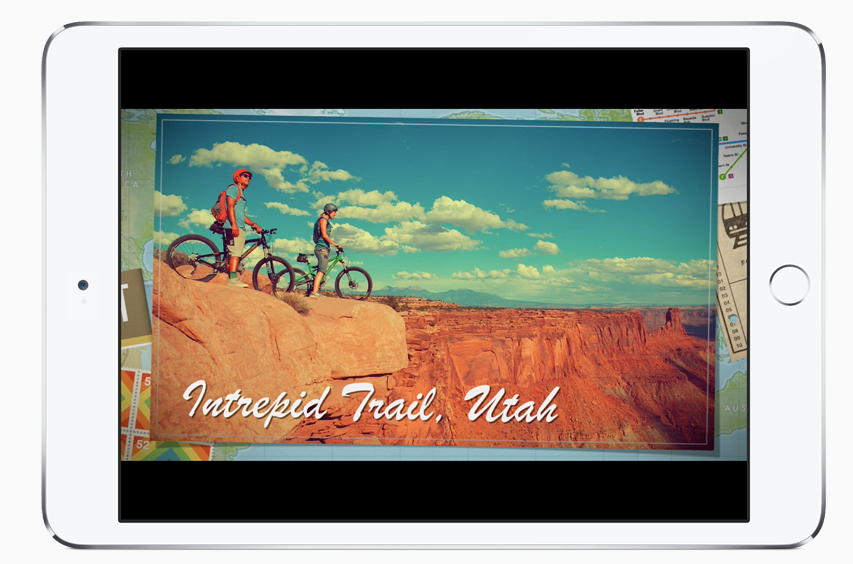 For Android devices, an app like VidTrim gives you most of the same features as iMovie…and it is free!
Some other video editing apps you might want to investigate include:
Vyclone: Lets you combine your videos with your friends' or colleagues' videos to show all angles of an object or situation.
ReelDirector: Comes with various effects and features, including text overlay, watermarks and voiceovers.
Magisto: Automatically creates edited videos for you! Analyzes and splices your photos and videos to create professional looking movies.
3. This is the BIGGEE! Upload using Facebook's built-in video uploader.
In the past, most videos shared on Facebook were first uploaded to a video-sharing site like YouTube and then shared on Facebook. However, in November, Facebook's share of video posts overtook YouTube's.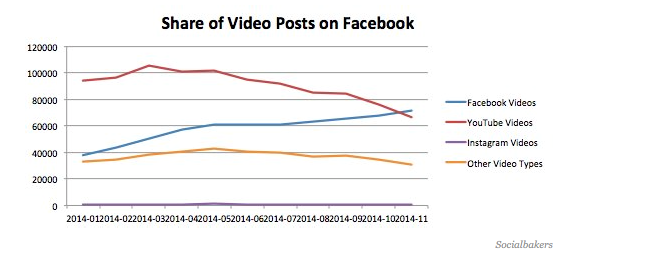 Image courtesy of Social Bakers
One of the main reasons this seems to be the case is that videos uploaded directly to Facebook appear to get more views than those shared from other players. According to Jen Daly, Brand Manager for a variety of well-known beauty care lines, using Facebook's native video uploader resulted in a significant increase in views: "Using videos we uploaded to Facebook during Fashion Week in February, we saw an 85X lift in view rates versus our previous Fashion Week campaign, which linked to videos from other players."
4. Share on your Facebook Page.
That is it! Your video is now ready to share with your Facebook fans. Be sure to include a brief explanation of the video so your fans know to expect when they click play.
Looking for more tips on using video to grow your business? Check out my post Video Will Help You Build Your Personal Brand FAST!
Now that you know how to crush it on Facebook with videos and your smartphone, are you ready? Would love to hear from you! Share with me below!
About Author