There are some interesting things happening with Facebook lately…of course what else is new? They are always changing things to the chagrin of their user base but that doesn't really stop them !
There appears to be a clear sense of favoritism being given to our friend activity and the subscriber option, which was made available in the new timeline that was launched in late September 2011. This preference is taking precedence over our fan pages posts in the news feeds.
What does this mean to your business?
It is getting more and more difficult to get our fan page content to show up in the news feeds of our fans and this seems to be the reason why.
I have been testing this over the past week. I have been actively trying to increase my subscriber base and my results have indicated that my personal profile posts are getting much more engagement than my fan page.
If you think about this for a minute, it makes total sense. People want to connect with real people and not necessarily a business or a logo. The fact that Facebook is giving preference to personal profiles over fan pages speaks to people's need for authenticity in today's marketplace.
I have always tried to keep my personal profile and my business separate but in an effort to test this principle myself, I posted a few business related posts to both my personal profile and to my fan page and the engagement on my personal profile was substantially higher.
I took a look at Pete Cashmore's personal profile versus his business profile, Mashable. Mashable has over 760,000 fans on Facebook. Pete's personal profile has 239,000 subscribers which is less than one third of the connections yet he gets DOUBLE the engagement on his personal profile than he does on his fan page.
It is going to be important to start building your subscribers on your personal profile, sharing relevant and valuable content in order to gain more visibility on Facebook.
You can start optimizing your personal profile by setting up the new timeline if you haven't already. Here are the instructions on how to get this set up quickly and easily.
Set up your timeline to tell your story. Stories sell and better yet, they trigger engagement!
A few things that you need to focus on initially.
Timeline
Choose a cover photo that represents who you are and what you are about. There are four display boxes that are visible to all when they first land on your wall. I would set them up to display your friends, photos, map and subscribers. You can change these at any time by clicking on the dropdown menu where you can choose other choices but these four are a great overview of who you are.
Facebook Subscribe Button
The Facebook subscribe button is similar to the Twitter follow button or the Google+ circle button. It is very new but something you should immediately put on your website. You can set yours up by visiting this site. It looks like this…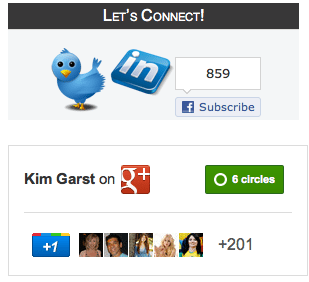 I have had mine on my website for just a few days and have noticed an increase in my subscribers.
TIP #1: Make sure that you have your "show pictures" turned on, as this will increase your subscribers. Again, remember, people are very visual and are drawn to graphics!
TIP #2: If you have met your 5000 friend limit on Facebook, when someone requests a friend connection, they automatically become a subscriber.
Subscriber Suggestions
This used to be friend suggestions and with the new timeline implementation it has changed to subscriber suggestions. This has huge marketing potential! The old friend suggestion feature limited us to people that were connected to us through our friend connections. The new subscriber suggestion allows you to be suggested to anyone! This could potentially expose your profile to thousands of new subscribers in a very short period of time.
Understand your privacy settings on your personal profile and figure out what content is for friends only and what is "public" content.
Secondly, decide what 'public' content you want to share on your personal profile versus your fan page. For example; you could share your blog content on your personal profile as a public post.
Post content on your fan page as the page administrator and comment on your page from your personal profile. This way, your fan page content gets into the news feed!
Now that people can subscribe, you can be more selective on who you wish to "friend".
This is free advertising for you and your brand if you handle correctly (you are not supposed to directly advertise on your personal profile but you can certainly share content) and it has more capability to engage more people than your fan page. Sad but true!
This is kind of tough thing to accept since so many of us have put so much time and effort into our fan page but if Facebook continues to give precedence to subscribers, we will be forced to flex.
The good news is that this is a brand new opportunity for all of us and the playing field is level. Most will start with very little subscribers and build steadily but with ultimately more engagement!
Keep in mind that Facebook is constantly changing and this trend may not be the trend next week! However, I think that this is the direction Facebook is heading because, if you remember, Facebook was created to connect people not brands.
To receive Kim's "30 Fun and Creative Ways To Increase Your Facebook Likes", click here.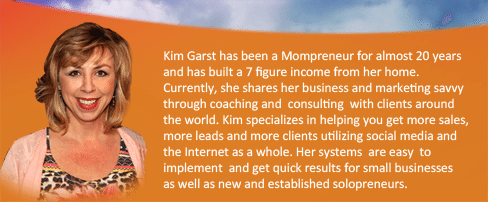 About Author