In late September, Facebook launched the new timeline look. At that time, I wrote an article on How To Get Your New Facebook Timeline Now. Since that time, Facebook has made the process much simpler and I wanted to share how you can grab the new timeline look in a few quick and simple steps.
Step 1: Log in and Click
Make sure that you are logged into your Facebook account and then click here to get started.
Step 2: Grab Your Own Timeline
Scroll to the bottom right of the page and click on "GET TIMELINE". Scroll back to the top of the page and click "PUBLISH NOW".
Step 3: Edit Your New Timeline
Scroll through your new timeline and edit or remove any items that you may not want to show up in your timeline. To do this, hold your cursor over the upper right corner of the item that you want to edit. A pencil icon and a pop up will appear that reads Edit or Remove. Choose whichever one works for you.

Step 4: Making Changes
If you click on the pencil icon you will see options to Change Date, Add Location, Hide From Timeline and Delete Post. This gives you a lot of options for controlling what is visible in your timeline.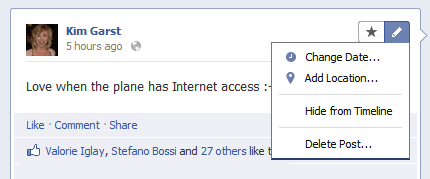 Step 5: Highlight Your Best Posts
You can choose to highlight your best posts by clicking on the star icon that is to the left of the pencil icon. If you click on this for a particular post, that post will be expanded the entire length of your profile and made larger. This is a great way to highlight something particular that you want your audience to notice first when they land on your page.

Step 6: Publish Now

Or you can wait until December 22 when Facebook will do the change for you. In my opinion, there really isn't any need to hold out because, on December 22, all Facebook users are going to be converted to the new timeline. It is best to take this step yourself and set up your timeline with what you wish to be viewable in this new format.

One of the really great things about Facebook's new timeline is that you can actually brand your personal profile using the ecover graphic area at the top of the new timeline format. Click here to see how I have branded my personal profile to reflect my personal as well as my business life. Please leave me a note and let me know you dropped by :-)!
To receive Kim's "30 Fun and Creative Ways To Increase Your Facebook Likes", click here.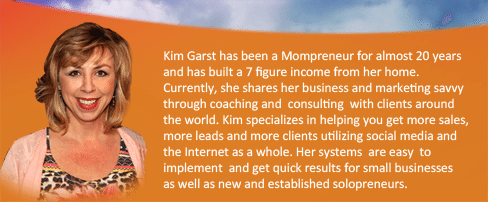 About Author