Facebook Live vs. Instagram Live…what's the deal, right?
Everywhere we turn right now, we're seeing notifications that profiles we follow are going live on social media. Periscope has given us the ability to broadcast live for a while, and Facebook and Instagram have both released their own live video tools within the past year.
Facebook and Instagram are two platforms that are so similar and have so much overlap that it was easy to expect that Instagram Live would be the same as Facebook's. That's not even close to correct, however. Despite the fact that the two share an ad platform and both are owned by Facebook, their live video features are extremely different. While both can increase engagement and build your social following, they must be used uniquely.
Let's take a closer look at these differences and talk about some best practices so you can get the great results from both platforms.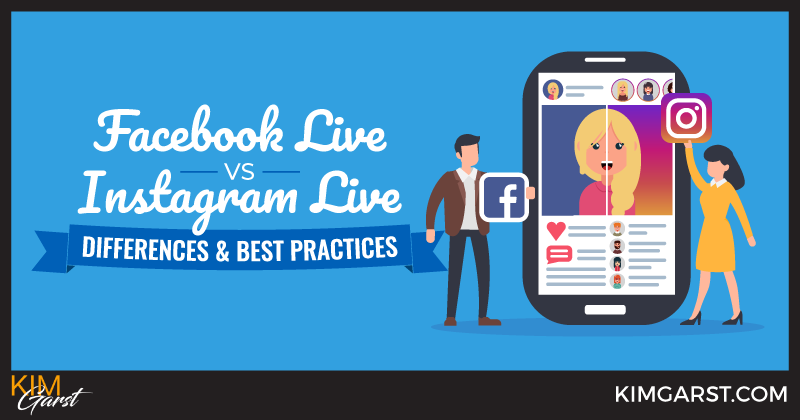 How Are Facebook LIVE and Instagram LIVE Similar?
There are a few similarities between Facebook Live and Instagram Live, which are definitely worth pointing out. These include:
Both give users on-site and push notifications (if enabled) that a brand they're following is going live
Both tell the video's creator how many people are viewing the live video in real-time
Both allow viewers to engage with the video as it's happening, and can leave comments or like it. The video creator will see this as they're making the video, so they can interact in real time
Both are actual live-broadcasts happening in real time, shot with the in-app cameras.

This means that a lot of the essentials that are necessary to for massive engagement—like users getting notifications and real-time engagement—are shared between both platforms, making both beneficial for increasing engagement and followers.
This is crucial—too many brands are trying to buy Instagram and Facebook followers (which is not a good idea). Others are relying purely on paid ads, which can be effective but can also get expensive over time. Having features like live video that are successful on both platforms to help drive organic traffic and engagement is an enormous benefit, and is likely to be more successful—and cost effective—long term.

This is where the similarities end, however. Let's take a closer look at how the two platforms are different.
Facebook Live vs. Instagram Live: Differing Permanence & Reach
Their features share the name "Live Video," but aside from the fact that they operate in an app (Facebook LIVE does have desktop functionality now for some), there isn't much similarity in how they function.
How Facebook Live Works
When you go live on Facebook, many of your followers—but not all of your fans— will be notified unless they have turned off their notification settings. Anyone who clicks to your Page during the live video will be able to view it in the moment. Once the video is over, Facebook gives you the option of saving the video as well as having it become a permanent post on your Facebook page. This means that the content can work for you long term as anyone can view it at any time. Viewers can also share it and comment on it like any other post on your page. This is content that just keeps on giving <grin>!
You can create and broadcast Facebook Live from the mobile app or from your desktop, and users can watch live video on all types of devices, too.
How Instagram Live Works
Instagram Live is currently a feature of Instagram stories, which disappear after 24 hours. When you go live, your followers will be notified. In the explore section, your video will also be given a priority in the stories section. This difference can help expand your reach significantly, connecting you with new users who may be interested in your business.
Here's the catch: once your video is no longer live, it's gone. I hate to be the bearer of horrible news but as of right now, there is currently no way to save your Instagram Live videos. I am hopeful that Instagram will rectify this in the future but as of now, it's not in the cards. The only real benefit is that it creates a sense of urgency and even exclusivity for the content, but the lack of permanence means you only get bang for the content while you are actually live. 
The two big differences here—expanded reach but lacking permanence—requires approaching the two with entirely different strategies.
Facebook Live vs. Instagram Live: Best Practices to Increase Followers
Since they function differently and have different features, it only makes sense that the strategies for the two platforms will be different. There is some overlap in best practices, but to use both forms of live video correctly, they must be approached separately.
Facebook live video best practices include:
Always post the video immediately after broadcasting. This way, if live viewers missed something because they came in halfway, they'll be able to get the information they need on the replay. Additionally, it becomes a piece of content that goes to work in your feed for anyone who watches it later.
Tag relevant people afterwards. Once your live video is over, you can tag users who appeared in it. Even if you only do this in the comments section or in a separate post, this can drive up views and engagement. I would recommend that you NOT tag everyone viewer but highlight one or two is a great way to validate that you "saw" them.
Write an amazing headline and description. This shares with viewers and potential replay viewers, what's in it for them if they watch.
Download the live video and repurpose it. Want to boost your reach even further? Then download your live video after broadcasting and share it on other platforms.
Use the comments section to promote content. While your video is broadcasting, you can add in links to relevant content and/or add your CTA's (calls to action) in the comments section.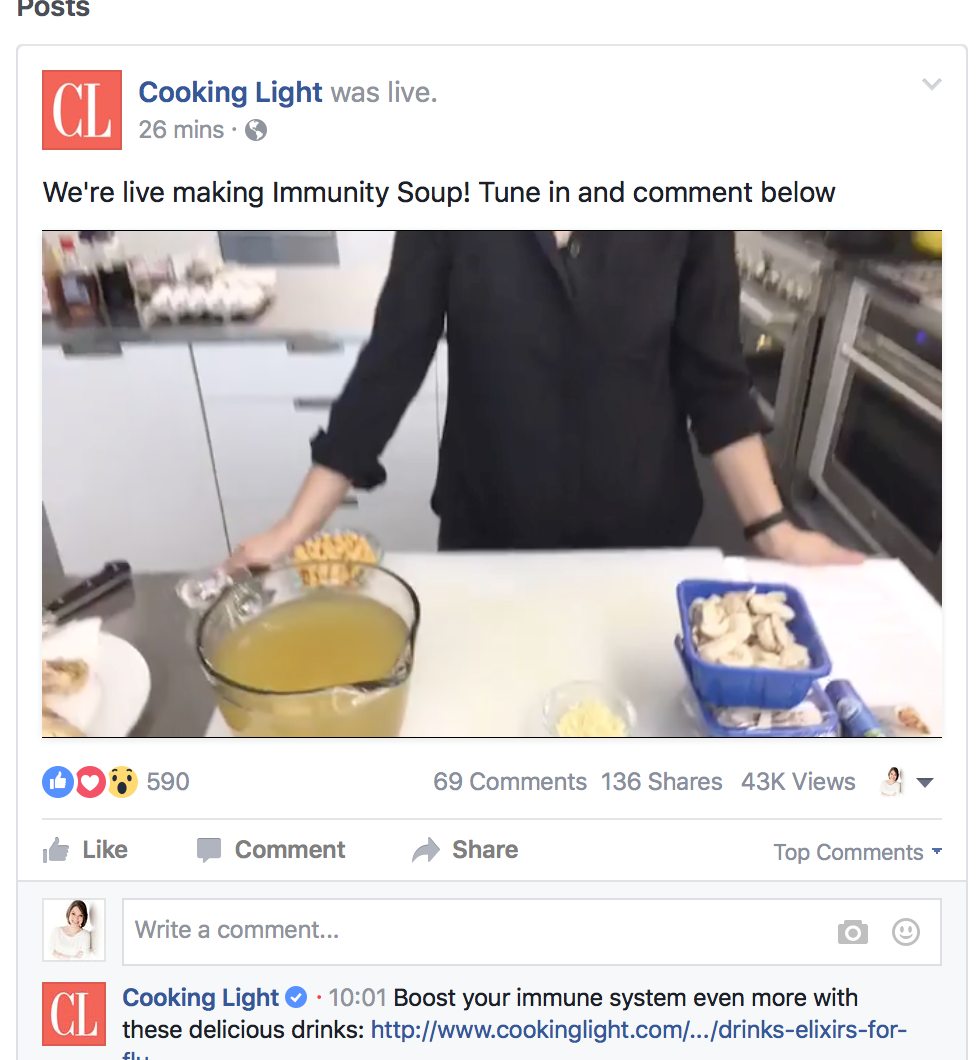 Instagram live video best practices include:
Utilize the sense of urgency to its fullest potential. Instagram live videos are there and then, poof, they are GONE! This creates a natural sense of urgency. When utilized correctly, this can increase the likelihood that users will take the actions you are encouraging them to do, like visit your site for more or even to purchase. Again, if used correctly.
Give recaps if necessary. If your live video is a little longer, give brief recaps every so often to keep everyone in the loop. For example, a quick "for everyone who just joined us, we're looking at how to use this new tool". This can be really helpful for bringing newcomers up to speed on what's going on and why they should stick around.
Use the commenting features when necessary. Instagram live video lets you pin a certain comment, meaning it will show up at the top. This is prime real estate and you can certainly use this feature in some clever ways. You can, for example, pin a comment like "This is great, your customer service is the best!" to appeal to users who may have found you in the explore section of Instagram. You can also pin a question or comment that you are responding to at the top, so that those that have just joined can get an idea of what's going on. Additionally, you can highlight your CTA's in a similar manner; "for more info, click on the link in my bio".
Advertise what you are going live about in a post ahead of going live. This is a GREAT way to get more viewers while LIVE.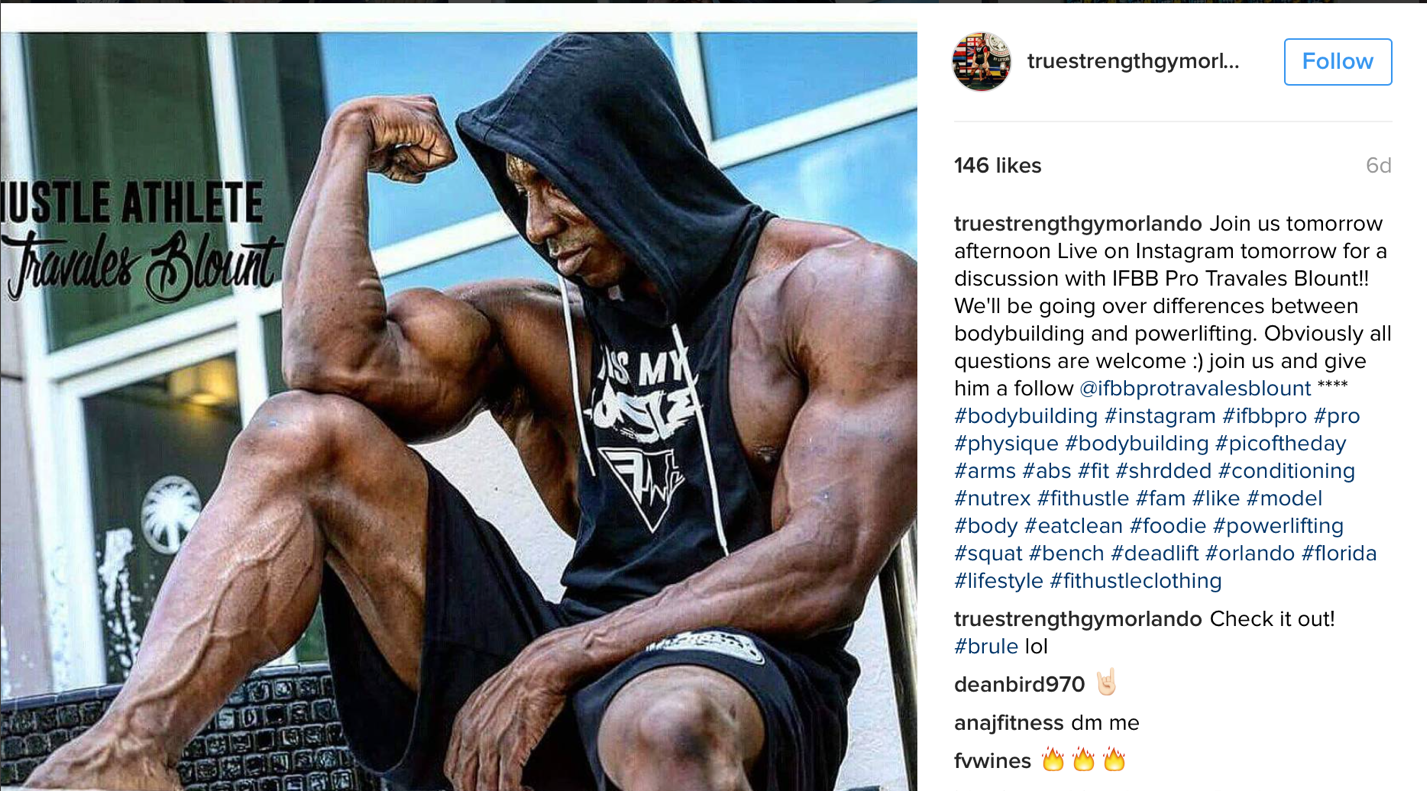 Best practices for live video on both platforms include:
Announce that you're going live ahead of time. Promote your live video ahead of time whenever possible, including on multiple platforms. This is especially important for Instagram live stories, which end quickly. You can use this announcement to increase pre-video engagement and actual live video views by asking users to "ask questions you'd like us to answer" before the video. You can also email your list and let them know you are going to be live at a certain time and hope they will join you.
Engage with users in real time. One of the biggest appeals of live video is that it's dynamic and it's happening in the moment. Use this to your advantage by chatting it up with your viewers in real time as much as possible while you are live. If they ask a question, answer it if you can.
Test sound quality before the video. Before you go live, shoot a practice video and check it for sound quality and distracting background noise.
Final Thoughts
Even though they share an ads manager platform, Facebook Live and Instagram Live are two completely different and unique features despite a tinge of overlap. In some ways, Facebook Live actually has more in common with Periscope's live broadcasting than it does with Instagram. When used correctly, however, both platforms can help generate massive boosts in engagement and help you build your social following—you just need to know the best practices for each.
Do you use live video to build engagement? Which platform do you use the most? I want to hear about your experiences, so share them in the comments below!
About Author