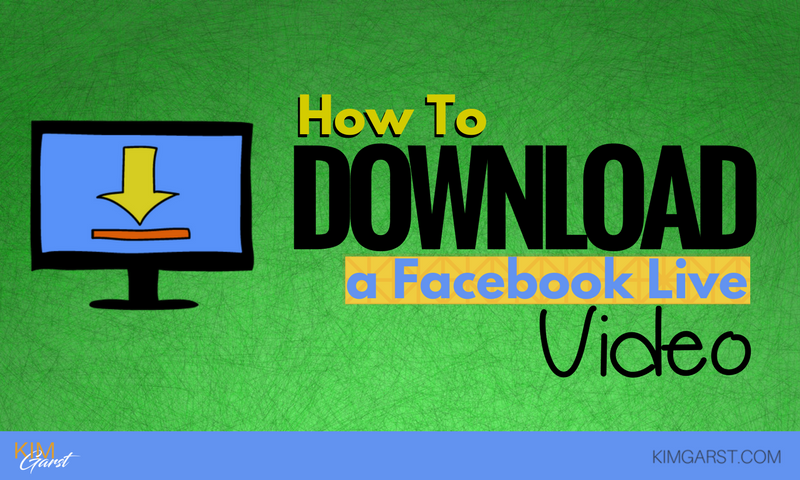 I get asked this question a lot…how do I download my Facebook Live video? Great question, honestly! The reason that so many want to download the video from Facebook is so they can re-purpose that video in other ways and on other platforms. For some reason, Facebook doesn't make it super easy to figure out how to download so I am coming to the rescue with a step by step system and then a tool that does it for you!
Step-by-step system on how to download a Facebook Live Video
1. Step One – Find the video in your profile or page feed
Once you have located the video, you will want to click on the time stamp and the video will pop up.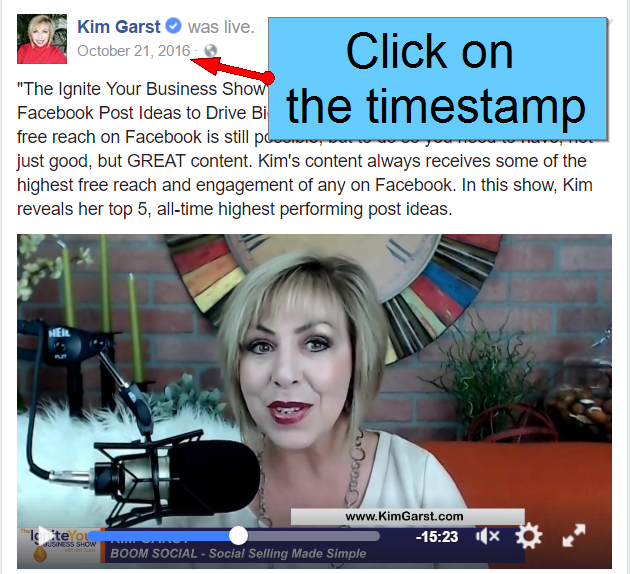 Once you click on the time stamp, the video will pop up and you will see it as well as the comments to the right of the video.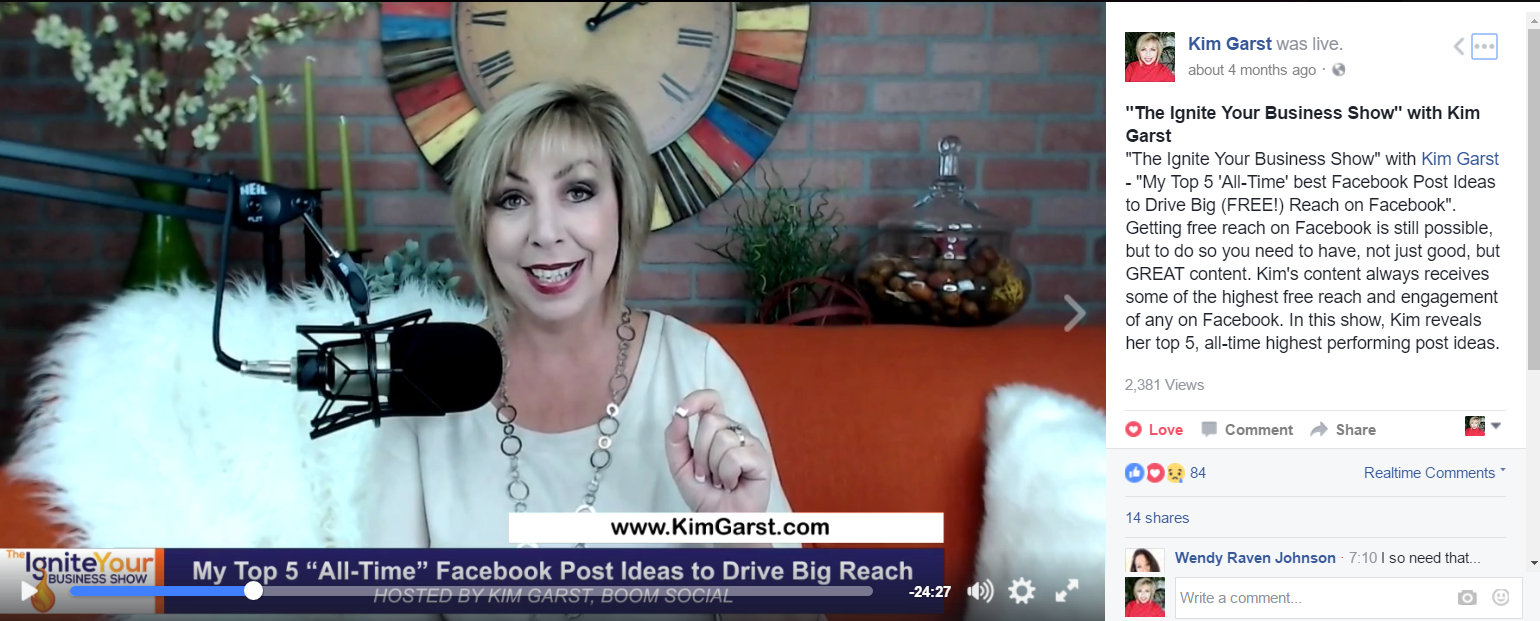 Step 2: Click on the three little dots in the upper right hand corner
You will want to right click on the video and click on the "Show video URL".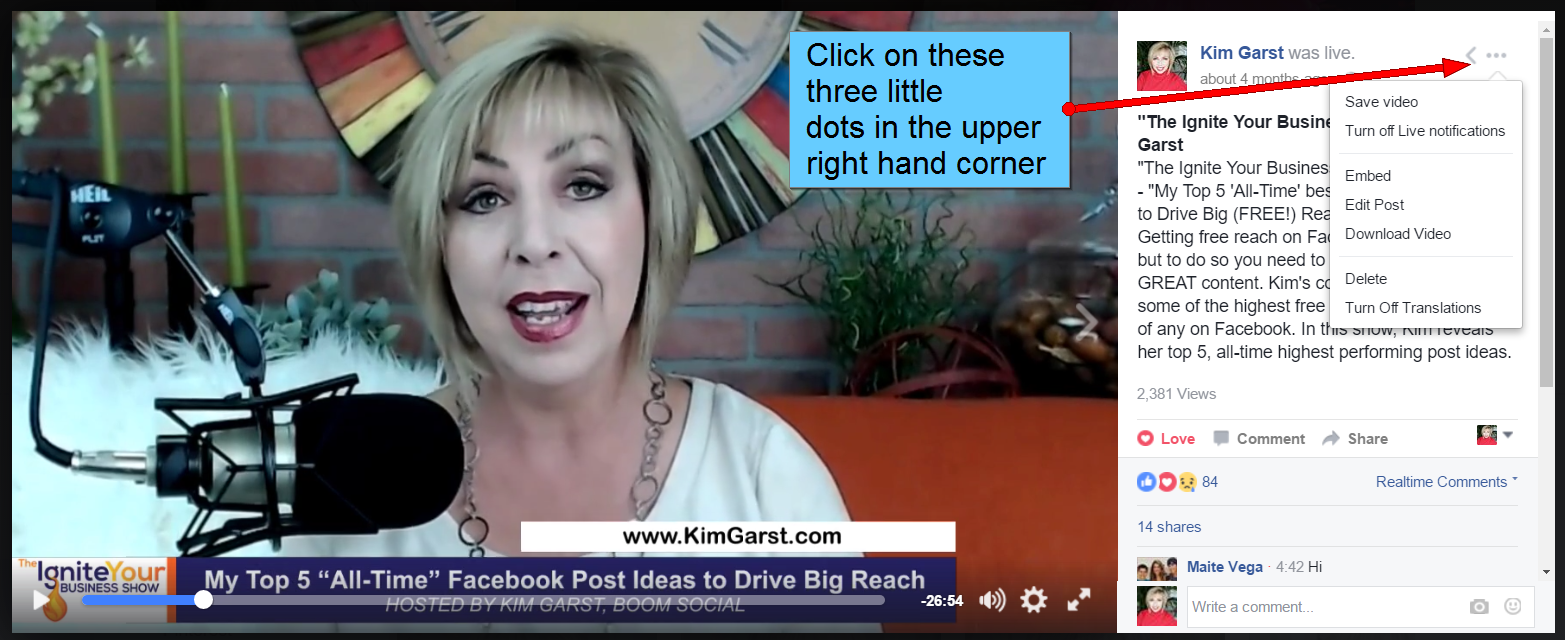 Step 3: Click on the Download Video Option
Click the download video option and the option to save the video will appear on your computer.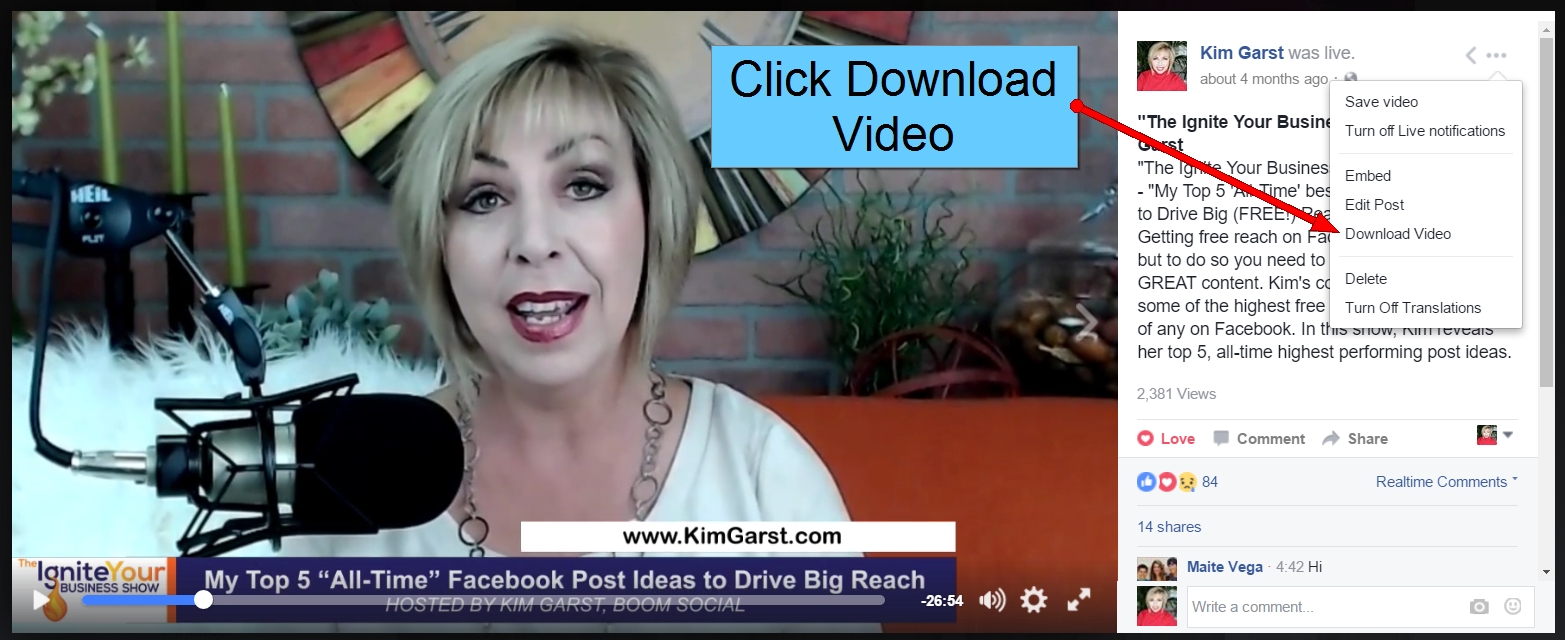 Step 4: Choose the location to save the Facebook Live video
Choose where to save it on your computer and hit save. VIOLA!
OKAY, that seemed like a lot of work, right? What if there was a little tool that would do this for you quickly and easily?! Interested?
How to use Savefrom.net to Download Facebook Live Videos
Savefrom.net is a nifty little website that allows you to download your Facebook Live videos by simply popping in the link to the video. Pretty slick, right? They even have a Google Chrome extension if you want to get fancy and always have the tool handy.
That said you do have to have the video link which requires you to follow steps 1-3 above. Once you have the link copied you simply pop it into the "insert link" at the top of the Savefrom website and they will generate a download link for you. Super easy!!

Now you are all set! You can choose to use the Facebook platform to download your video or you can use Savefrom.net! Either way, you have options that work! So what do you think? Which one seems the easiest to you as a way to download a Facebook live video? Drop me a comment below.
Related Content:
How to Do Your First Facebook Live Broadcast
4 Reasons Why Facebook "Live" is Now a Leading Player in the Live Streaming World