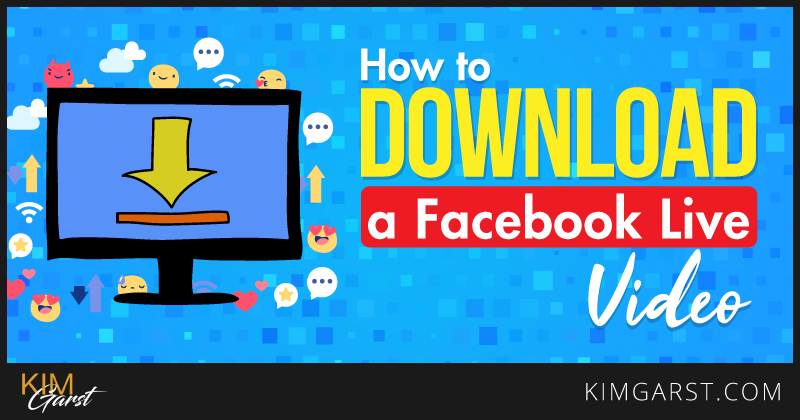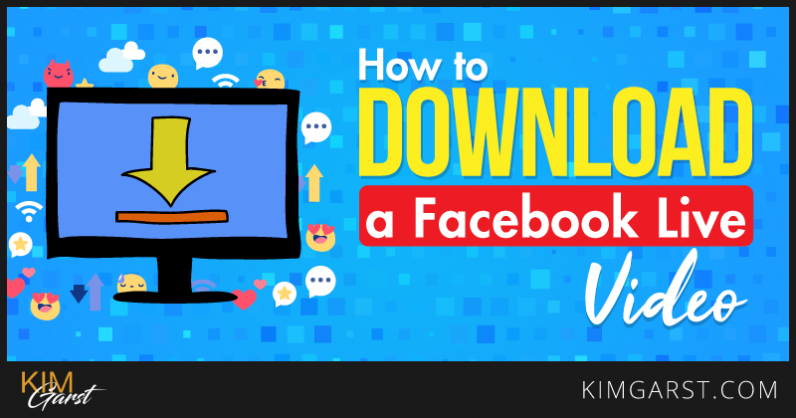 I get asked this question a lot: How do I download my Facebook Live video?
Great question, honestly!
There are a number of reasons you might want to download your Facebook Lives, including:
So you can upload it to YouTube or Vimeo
So you can upload it to your own website or blog (as opposed to simply embedding it)
So you can repurpose it
So you an use it in a membership platform (way to monetize…hint, hint!)
So you can store it on your computer…just in case!
In the past, Facebook didn't make it super easy to figure out how to download your Lives.
Fortunately, it's now really easy – and I'll walk you through this simple process in just two steps!
Step-by-step system on how to download YOUR Facebook Live Video
Note: This only works for your OWN Facebook Live Videos. If you want to download a Live that's been shared by someone else on your feed or in a group, skip to the next section of this post where I share the tool that will do that for you!
1. Step One – Find the video in your profile, feed or on your page
 Probably the simplest way is to navigate to your business page, and click on Videos OR Live under the MORE button in the top NAV bar of your page.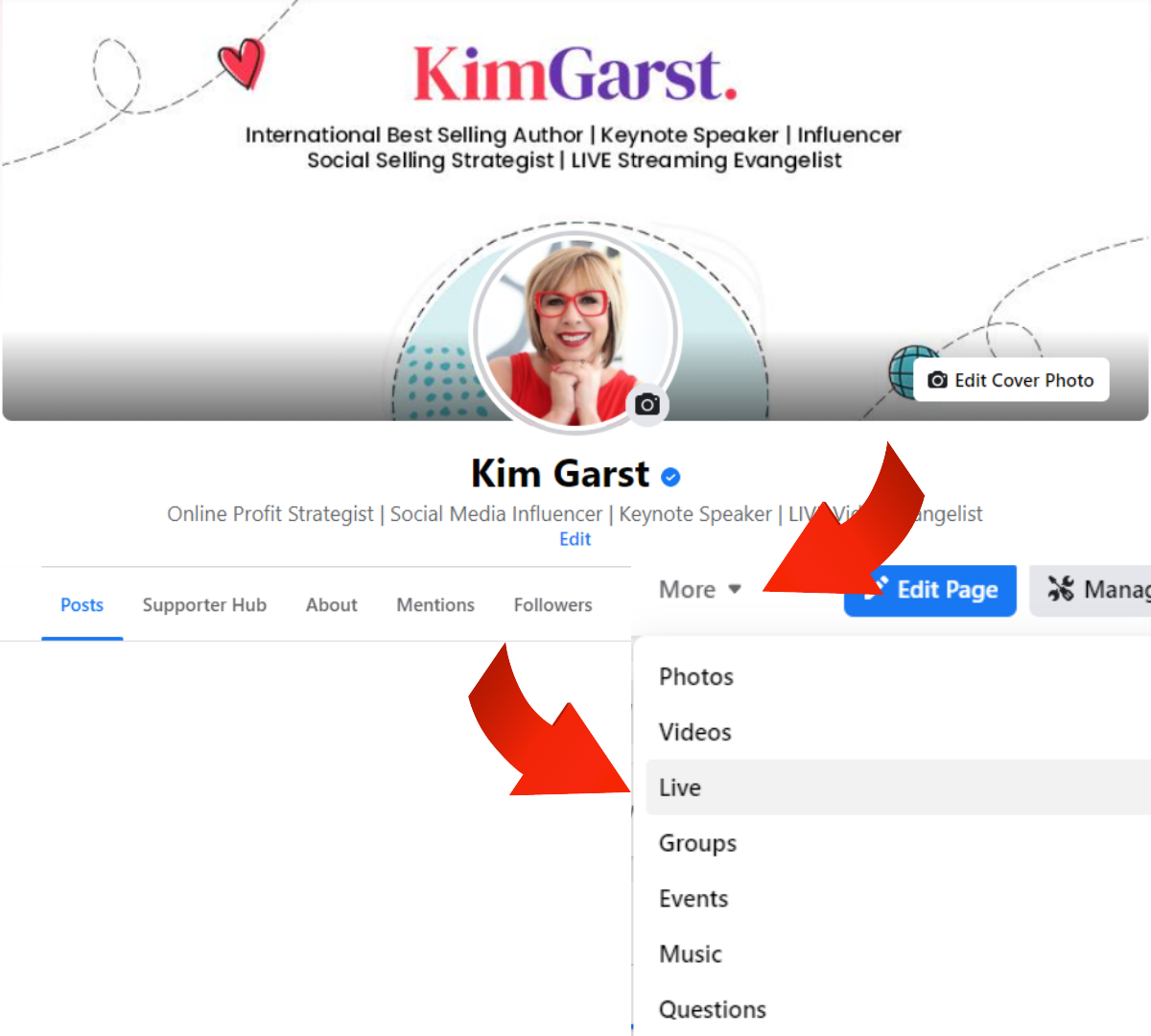 After you click, all videos in either category will show up in the order they were recorded. Simply find the one you want to download from the list and click on it. It will open up and start playing.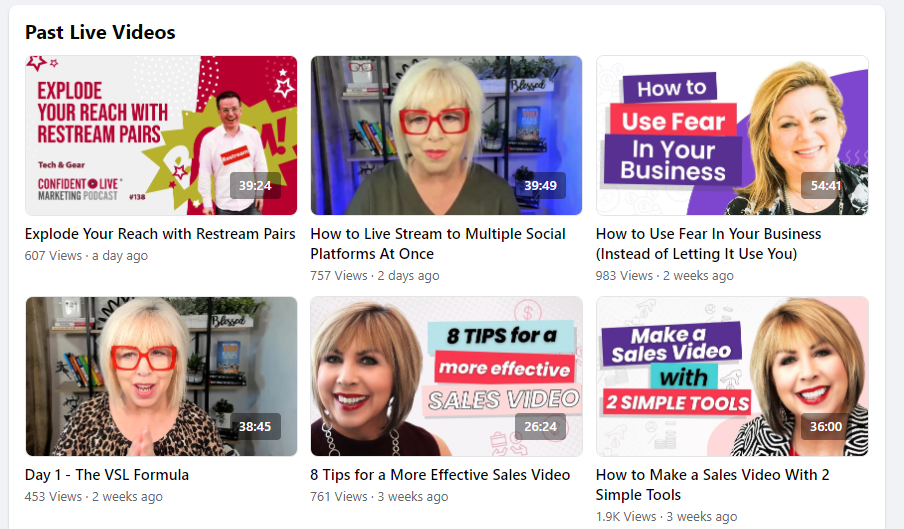 Step 2: Click on the three little dots in the upper right-hand corner
You'll see the option to Copy Link. Click on this option and paste the link into your search bar to open the video up in Facebook Watch.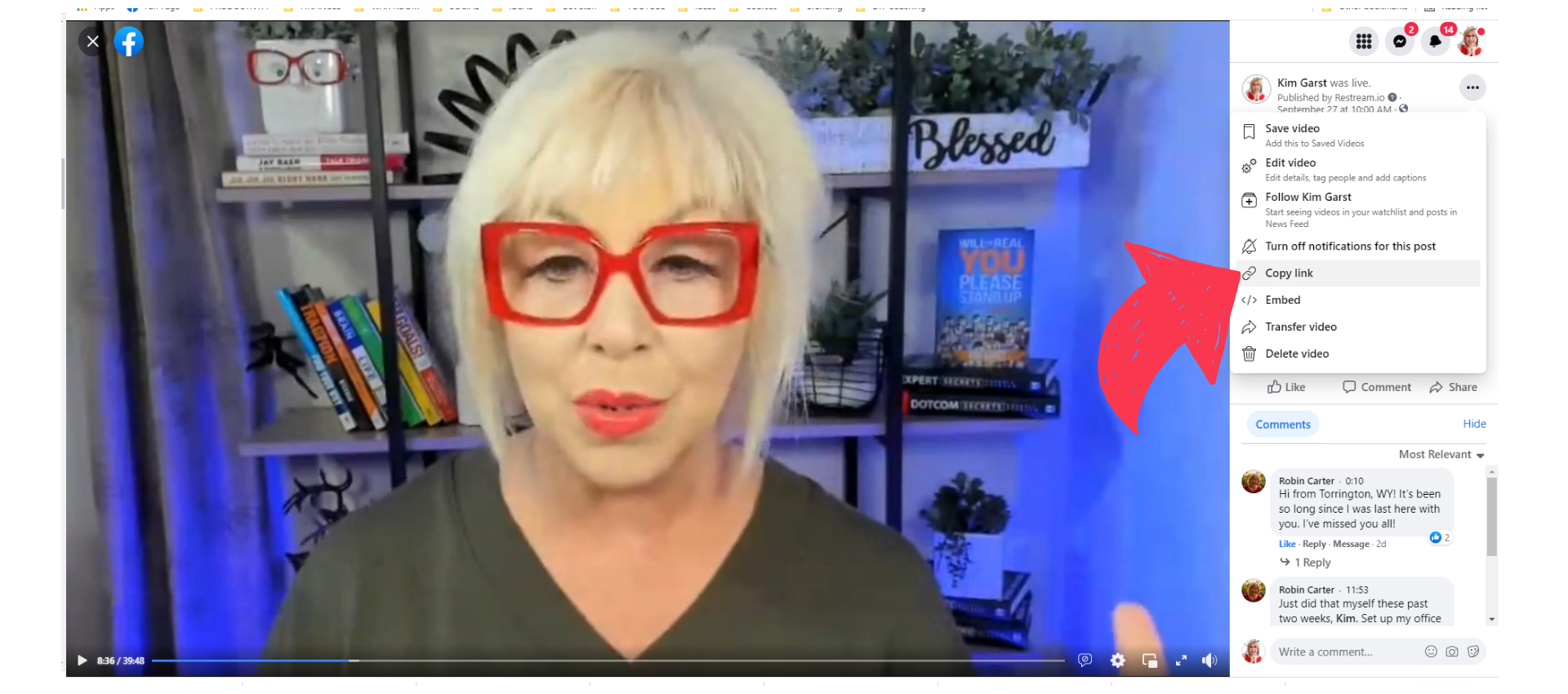 Step 3: Click on the download button in the top right corner of the video
You'll see a blue download button appear at the top of the video. Sometimes this takes a few seconds of the video playing before it appears.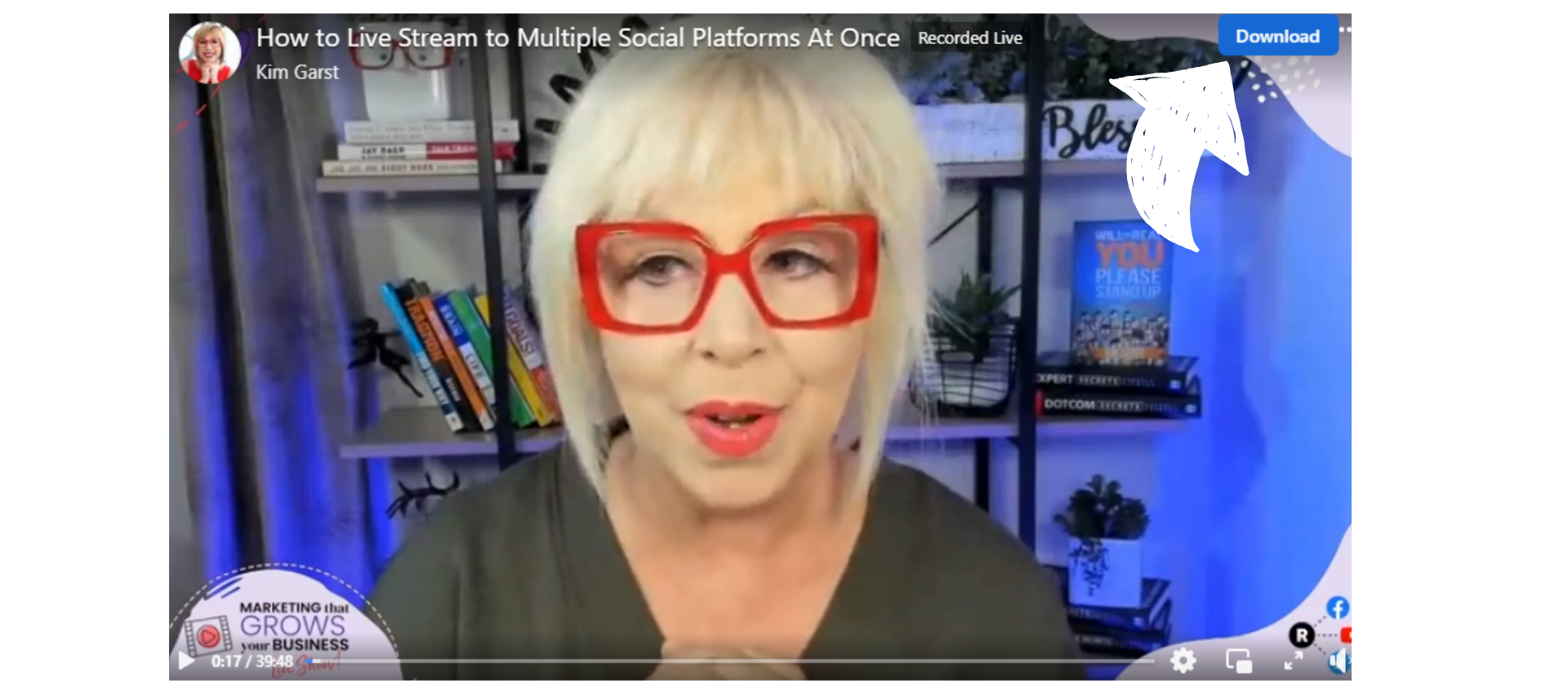 How to Download Someone Else's Facebook Live
Unfortunately, following the steps above won't work for someone else's video. Clicking on the three dots will give you the option to Save Video (in your Saved file on Facebook only) or Embed Video (on your website or blog).
You may have heard of another strategy involving switching to the mobile version of Facebook – in fact, if you google "How to download a Facebook Live", you'll still see a few sites still giving these instructions!
Unfortunately, this strategy no longer works with most browsers.  That's the bad news!
The good news is that you can easily download someone else's Facebook Live using a free tool.
Here's how!
How to Save a Facebook Live Using SaveFrom.net
 As above, find the video you'd like to download and click on the time stamp to open it up and start playing it.
Now copy the URL from your browser's address bar, then go to SaveFrom.net and paste the URL.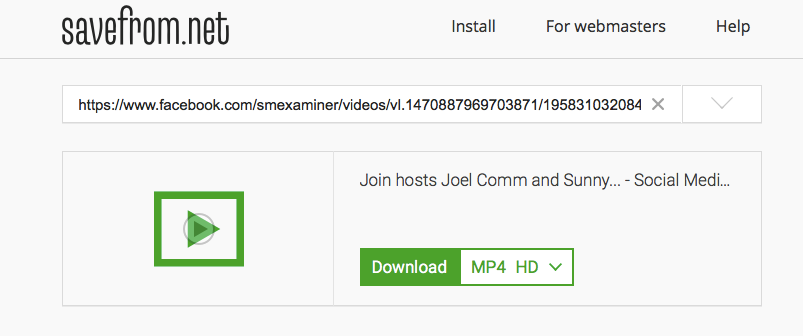 You'll now have the option to download the MP4 in standard definition or high definition.
And that's it! Doesn't get much easier than that J
Need more help with your Facebook Lives? These posts will help!
How to Grow Your List Using Facebook Live
Top 22 Ways to Use Facebook Live to Market Your Business
How to Look Like a Pro Using Facebook Live: Lights, Camera, Action
I'd love to know: How do you plan to repurpose your Facebook Lives? Let me know below!
About Author