Of all the steps involved in publishing an eBook, this is the one that many authors find the most stressful and confusing.
They're excited to create an amazing book that will help their audience, but then get hung up on the technical elements of actually formatting it for publishing.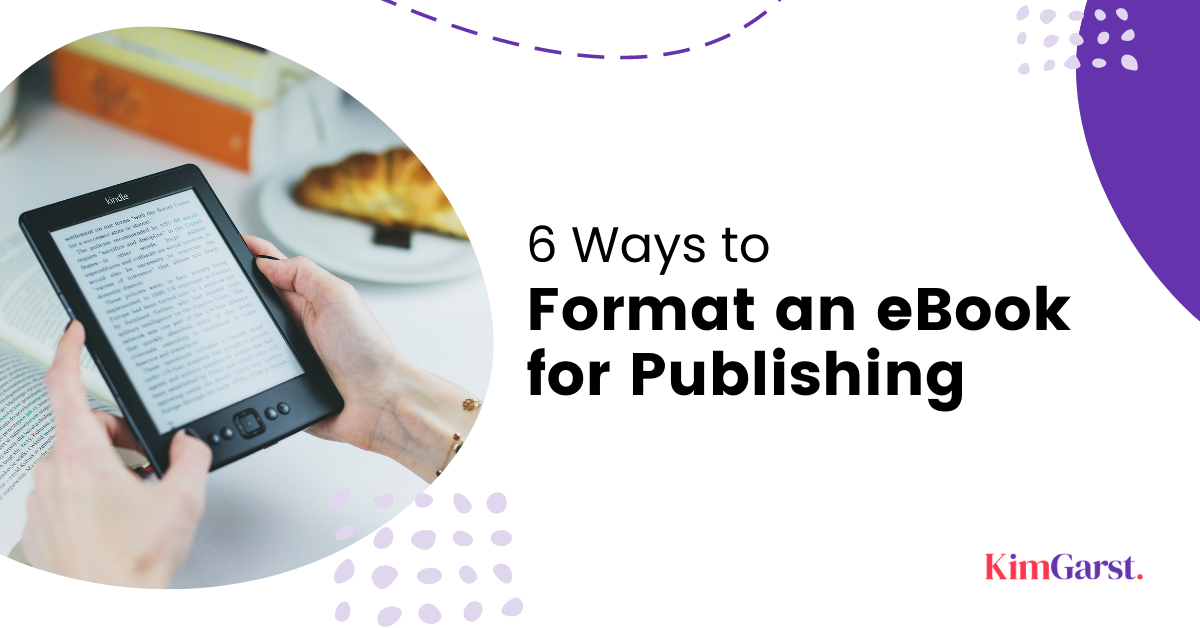 But…you can stop stressing now!
In this post, I'll walk you through 6 simple ways to format your eBook like a pro.
By following these steps, you can rest assured your eBook will be perfectly formatted for every popular device – minus the stress, headaches, and confusion!
But first.
Which Format is Best for eBooks?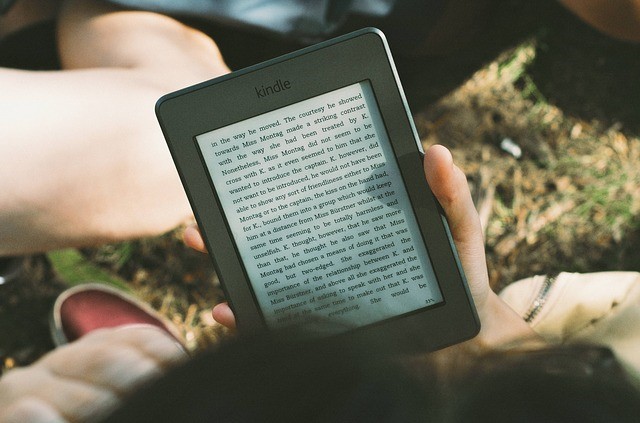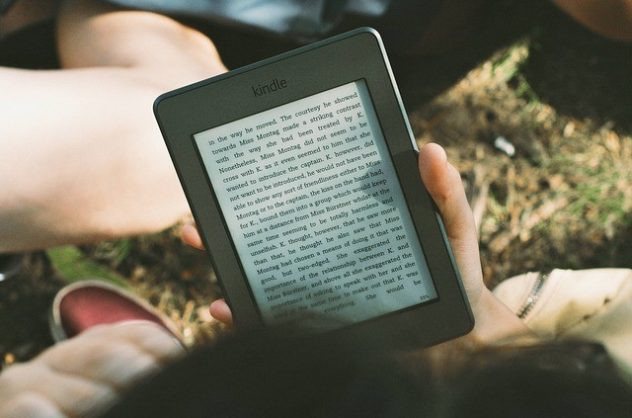 There are a number of common eBook formats. None of them are better or worse than the others, as each is ideal for viewing on a particular device. The only ones you really need to know about are:
PDF eBooks: These are ideal for reading on a computer, but may be hard to view on smartphones. This is generally the easiest and cheapest format to produce, as Word and Pages let you automatically convert a document into a pdf. Not using Word or Pages? No problem. Use a free online PDF converter like Small PDF.
EPUB eBooks: EPUB stands for "Electronic Publication". This is the most common format for eBooks, and can be read on virtually any device – the exception being the Kindle. This is also the format you'll need if you want your eBook readable on NOOK.
MOBI eBooks: MOBI was designed for use on the Kindle (or Kindle app). While you can still format your eBook in MOBI format if you like, AZW/AZW3 (below) is the newer version of this format.
AZW/AZW3 eBooks: This is Amazon's proprietary format, so if you're planning to sell there, go with this one. This format can be used on the Kindle or Kindle app, as well as on most computers and smartphones.
As you can see, there are no right or wrong formats. Depending on how and where you want to sell your eBook, the format(s) you choose will vary.
Generally speaking, it's best to offer a few different options for readers to choose from. I always like to offer PDF, EPUB and AZW/AZW3.
How to Format Your Word or Pages Doc for Your eBook?
Before we jump into your options for formatting your eBook, it's important to talk about how to create your basic draft.
Chances are, you'll be using a word processing program like Word or Pages.
I'm assuming you're already a pro at using these programs – however, formatting your doc for an eBook is a bit different, so keep reading!
A good rule of thumb when formatting your initial doc is KISS.
You know this old acronym, right? Well, it's a great rule of thumb for eBook formatting – Keep it Simple, Silly!
You know this old acronym, right? Well, it's a great rule of thumb for eBook formatting – Keep it Simple, Silly!
Click To Tweet
Whether you're going to format your book for publishing yourself or send it off to a conversion service, it's a good idea to keep your formatting as simple and consistent as possible.
When creating your document in Word or Pages, this usually means using:
Plain black text (font size of 12 is ideal)
A basic font like Times New Roman or Arial
Line spacing of 1-1.5
No complex graphics (or no graphics at all)
Only basic formatting options like bold and italic
Standard margins
Page breaks after each page
Section breaks at the beginning of each chapter
No page numbers or headers/footers
A single space after paragraphs
No fancy elements like text boxes or multiple columns
In addition, you'll want to make sure you add some elements that you'll want in your final eBook. These include:
Using headings for chapter titles
Title page and copyright page
"How to contact the author" page
Table of contents (this is why it's so important to use headings for chapter titles)
While it's not strictly necessary to follow these tips, it will make converting your Word or Pages doc so much quicker and easier (and possibly cheaper) in the end!
Just keep in mind that the services or tools listed below will all have slightly different specifications – so be sure to read their help documentation before polishing up your document!
6 Ways to Format Your eBook for Publishing
The method you choose for formatting your book will depend on a variety of factors, including your budget, technical ability and how much time you want to spend on the process. Again, there is no right or wrong choice – just the one that works best for YOU!
1. Create a PDF eBook (free)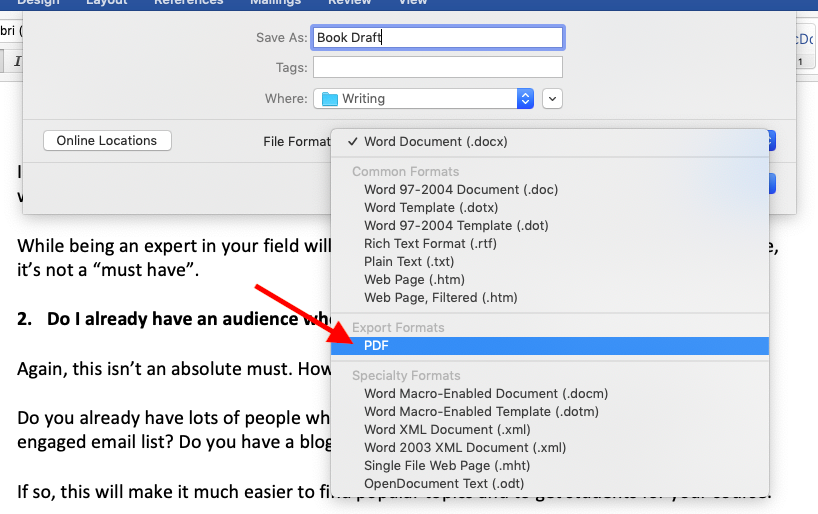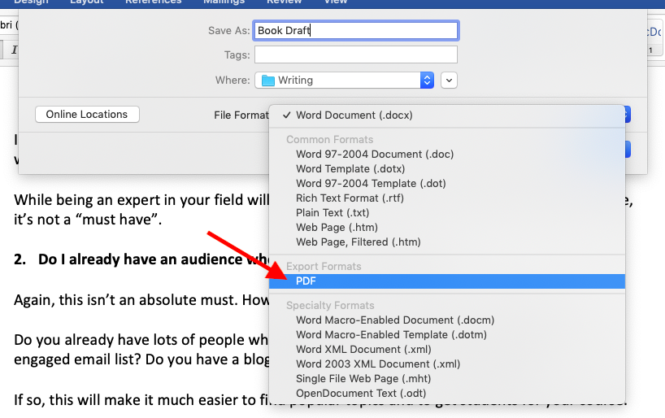 If all you want is a simple PDF, this is something you can definitely do yourself for free.
Both Word and Pages allow you to save your documents as a PDF: In Word, simply select "Save" and then choose PDF under Export Formats. In Pages, you'll select File à Export to à PDF.
Note that these programs don't always do the best job of keeping your hyperlinks "live". If this is an issue for you, you can convert your document to a PDF for free – and keep your links live – using Smallpdf.
2. Use Calibre (Free)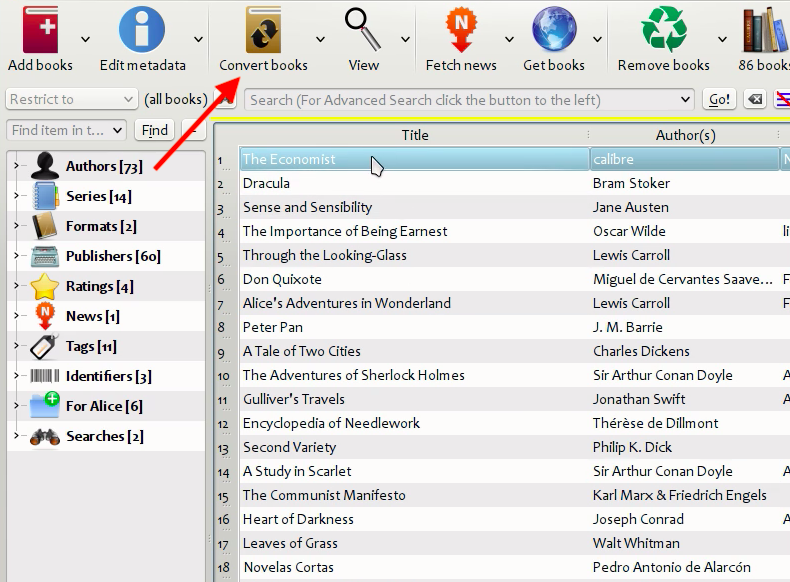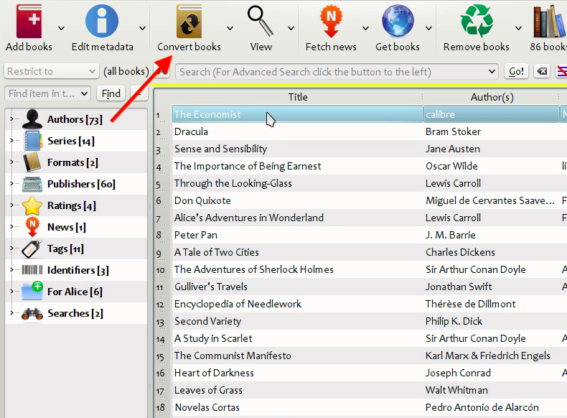 Whether you want to convert to PDF, EPUB, MOBI or AZW3, Calibre is a free, open-source eBook manager and conversion tool that will let you easily convert to any format.
Simply download the tool, upload your eBook file, and choose the format you wish to convert to. You then save your converted eBook files to your computer, and you're done!
3. Use Kindle Direct Publishing (Free)


Want to sell your eBook on Amazon.com? Kindle Direct Publishing (KDP) is your one-stop shop for getting your eBook file properly formatted and then converted into AZW3 format.
Once your Word doc is formatted according to KDP's guidelines, you'll use Amazon's other free tool, Kindle Create, to add the finishing touches to your eBook.
For an overview of how the entire process works, check out Kindle's eBook Manuscript Formatting Guide.
4. Use Barnes and Noble Press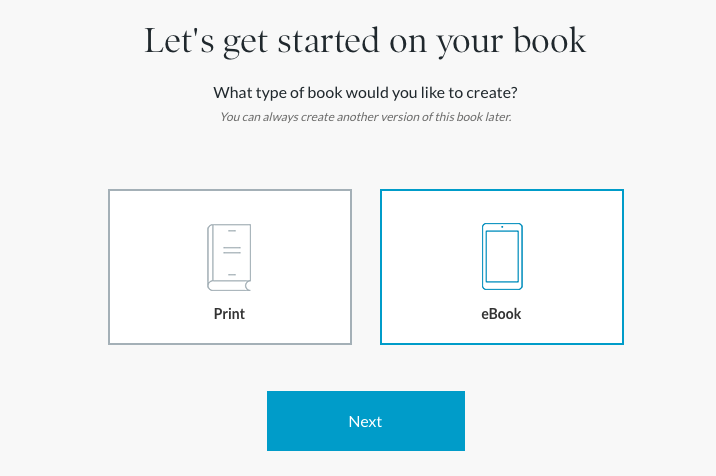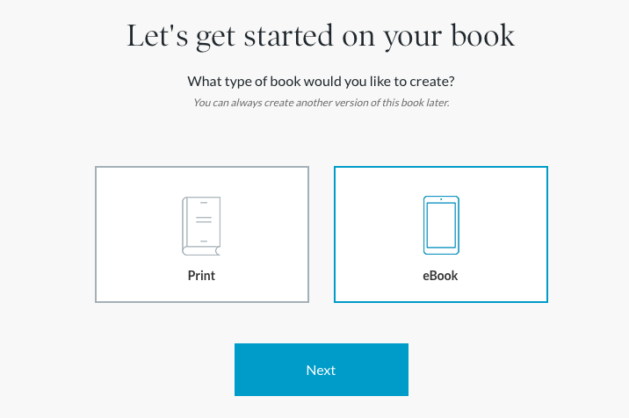 If you want to sell your eBook primarily on BarnesandNoble.com, look no further than their own self-publishing tool, Barnes and Noble Press.
This is one of the easiest tools out there for formatting your book. You'll start by reading through their formatting guidelines to make sure your Word document is formatted properly.
Next, you're taken through the guided process of formatting your book: which simply consists of giving your book a name, uploading your document and eBook cover, and then downloading your completed EPUB file.
It's THAT easy!
5. Use an eBook Formatting Tool Like Vellum (Create Unlimited eBooks for $199)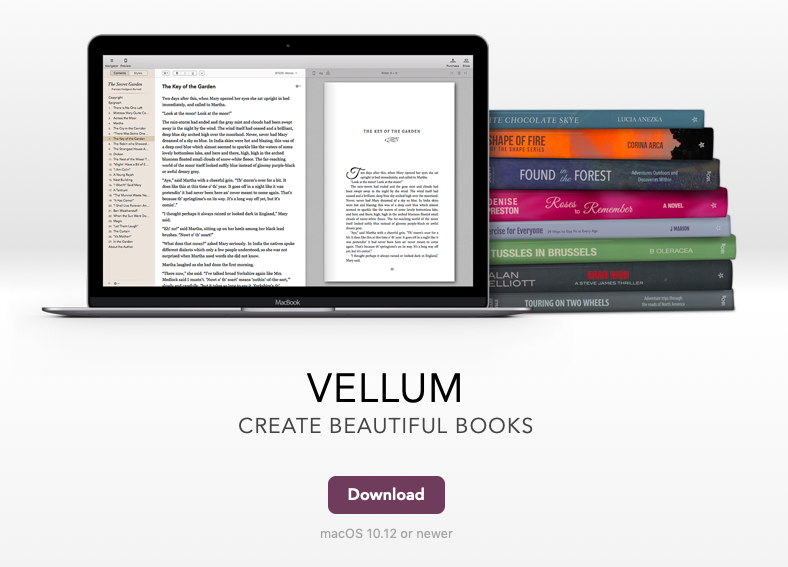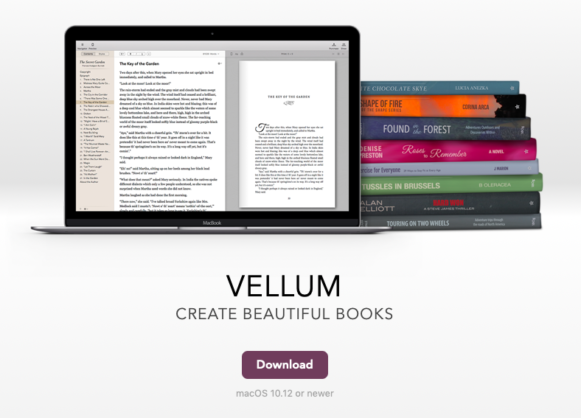 If you plan to create multiple eBooks and/or want more formatting options than what you get with the tools above, check out Vellum.
While it's definitely a more expensive option, this tool will take your formatting up a notch: allowing you to easily add inline images, image captions, chapter heading images and more.
Note: Unfortunately, Vellum is currently only available for Mac users. If you're looking for a similar tool for PC, check out Scrivener.
6. Hire Someone to Format Your Book for You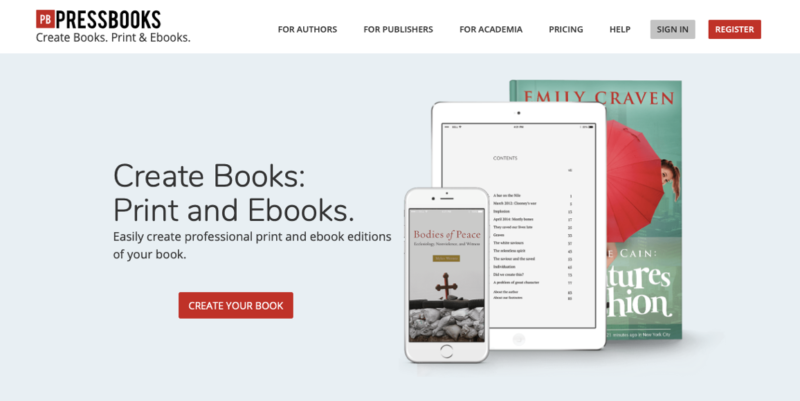 Fortunately, if you lack the skills or desire to format your eBook for publishing on your own, there are plenty of great companies out there that can do it for you.
And the GREAT news is that converting your Word or Pages doc into an expertly formatted eBook won't cost you an arm and a leg! You shouldn't pay more than around $100 to have a basic eBook converted into multiple popular formats.
Some eBook conversion companies you can check out are eBook Launch, BookBaby, and Pressbooks.
Final Thoughts
If you're ready to format your eBook for publishing, congratulations!
This means you're nearing the finish line, and are almost ready to start selling your eBook.
If you need more tips or guidance for writing or selling your eBook, check out these helpful posts:
How to Write, Publish, and Sell an eBook: The Guide to Becoming an Authority in Your Niche Through Book Authorship
10 Tips to Choosing a Book Topic that Your Target Audience Will Want to Read
So, which formatting option seems to be the right one for you? Let me know in the comments below!.
About Author