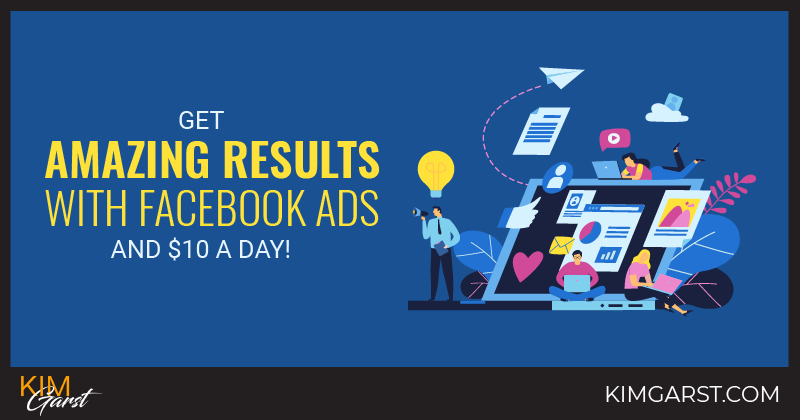 Facebook ads can be a GREAT way to extend the reach of your posts, get new likes on your page, or drive traffic to your site. The problem is, it's also easy to waste a TON of money if you don't know what you're doing!
This post will give you some tips for making the most of your Facebook ads…even if you only have a $10 a day budget!
1. Make sure you're choosing the right Facebook ads objective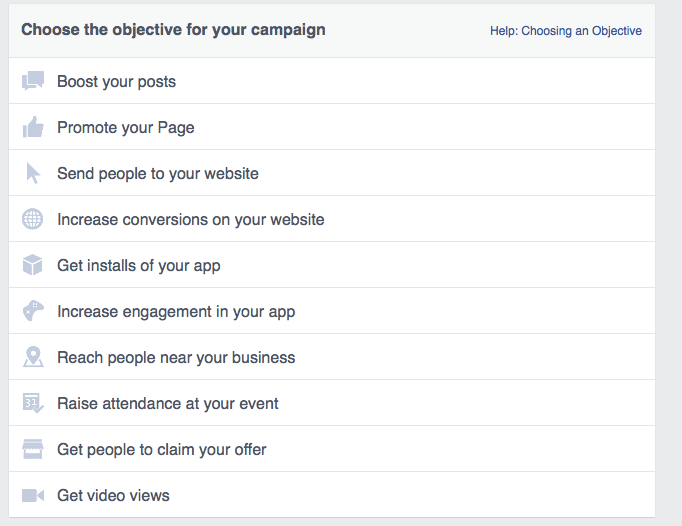 One thing I love about Facebook ads is the ability to decide which objective I'm trying to reach. Before you create your ad, Facebook will ask you to decide on the goal or 'objective' of your campaign. There are a variety of options to choose from: getting more likes to your page ('Promote your Page'), getting traffic to your site ('Send people to your website'), getting more email signups or sales on your site ('Increase conversions on your website'), etc.
Think long and hard before you decide on your objective. While sales will be your ultimate goal, most people aren't on Facebook to spend money. Consider whether another objective may be better in the long run; for instance getting people to like your page or sign up for email list.
2. Use promoted posts rather than boosting posts

You may have noticed the 'Boost Post' button at the bottom of your page's comment box. This is a quick and easy way to extend the reach of your posts so more of your fans (or even non-fans) see them; the problem, however, is that this feature doesn't allow for very specific targeting.
I would highly recommend taking an extra few minutes and promoting your post in your Facebook Ads Manager. This option will give you far more options in terms of targeting and budgeting, making your $10/day go much further!
3. Use custom audiences to reach current customers

I say it all the time: People buy from people they know and trust. Promoting an offer or sale to a bunch of people who have never heard of you will likely be ineffective and will leave you disappointed (and broke!). Fortunately, Facebook offers a way to target your ads to your current customers using Custom Audiences.
Facebook allows you to upload your own customer data for use in your ad campaigns. This includes customer email addresses or phone numbers and Facebook user IDs. You can even target users who have previously visited your website! (my personal favorite.)
4. Change up your Facebook ads to avoid 'banner blindness'
If you're only going to be spending $10/day, you need every ad impression to count. If you show the same ad day in and day out, users will quickly grow accustomed to seeing it and will inevitably tune it out.
Make sure you regularly change up your ad's images and copy; not every day, mind you, or you'll never get a chance to see which ads are actually working! However, consider changing elements of your ad every week or two to make sure they continue to get noticed.
One of the best ways to optimize your ads is to use split testing. For more on this, see my post How to Split Test Facebook Ads To Get REAL Results.
5. Avoid promoting a paid product or service directly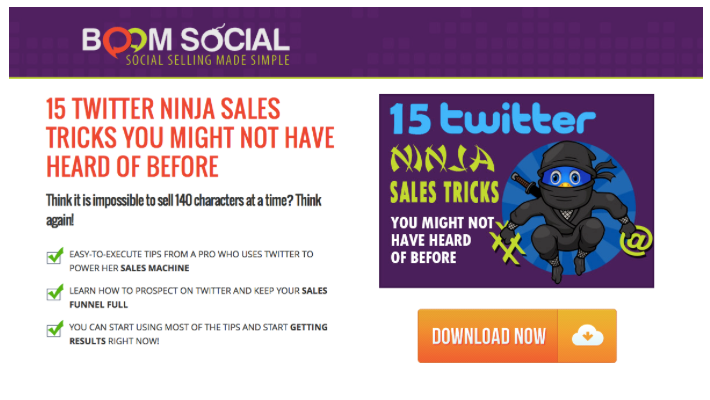 Many business owners assume they need to use their ads to jump right into promoting their products. This is exactly the WRONG assumption.
Remember that your ads and promoted posts will be vying for attention among posts from users' friends and families; and most Facebook users aren't in a buying frame of mind. Rather than trying to directly promote a product or service, I'd recommend using your ads to start forming a relationship with your prospects.
People are much more likely to 'like' your page or click on a link to your site, rather than to immediately buy your product. Generally speaking, it's best to use your ads to begin building relationships – through signing up for your email list or liking your Facebook page – than pushing them to hand over their hard-earned money to a virtual stranger.
My favorite strategy is to offer a totally free infoproduct via a Facebook promoted post or offer. This is a low-risk way for your prospects to see that you know what you're talking about; and this is the perfect way to get them into your marketing funnel!
Are you ready to start testing out Facebook ads for your own business? Use the 5 strategies above to make the most of your $10/day ad budget!
Also, if you want a little extra help getting organized and streamlining the Facebook ads building process, check out this related post: "The Facebook Ads Recipe Card – 7 Ingredients for Building GREAT Facebook Ads".
What are YOUR best strategies for achieving great results from a small Facebook ad budget? Share with us below!
About Author