Reader frequently ask me to explain what makes for a good blog post.
When people say 'good' blog post, they of course mean one that is going to attract tons of visitors, get lots of social media shares, and that will ultimately help them make money.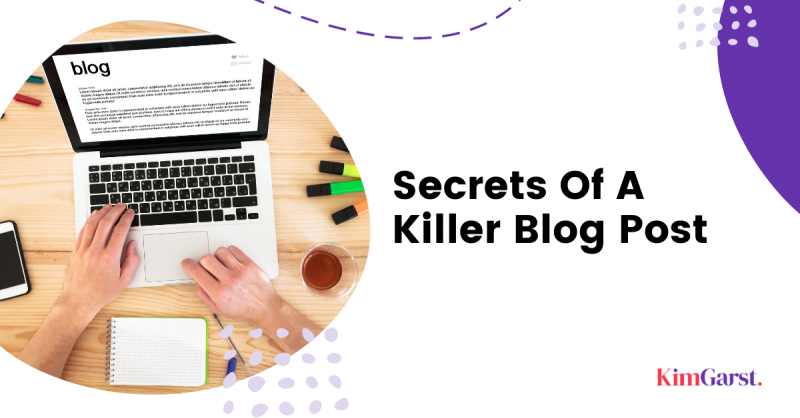 My biggest piece of advice for them is this: think like a researcher and journalist.  This means do your research, find sources, and create your narrative.  And don't forget to cite your sources properly!
Actually, journalists are researchers first, because they must cultivate credible, reliable sources.  They must then take the next steps to write the 'story' that utilizes what these sources offer and create something their readers will find of value.
When you first start a new blog, finding great topics can be a challenge. And as you write more and more posts, it can become even more difficult to find that 'next big idea' – but you have to keep trying! Often a new fact, news item, or trend can motivate or inspire you to write something that no one else has written before!
Here are 5 tips for finding the best sources, which can help you create the story that your blog post needs to really shine.  And please let me know any other questions you have in the comments at this end of this post!
1. Become a data hound
I love numbers.  With all of the free research and tools currently available, I've gotten better at reading charts and tables to see if there are any interesting trends or stories that might make for a good blog post.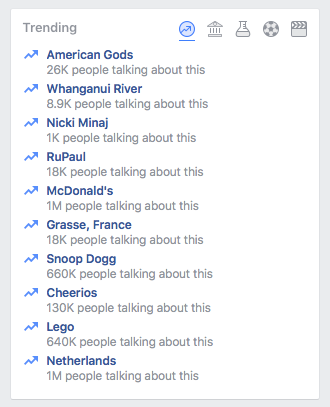 Facebook Trending Topics will keep you up to date on popular topics
This is a great skill you can develop, and not only will it make for stronger writing, but you'll get to know your industry better, too!
Some places you can find relevant data include:
Google Analytics: See what's already worked well on your own site in terms of traffic, engagement and conversions. Write spin-off posts based on these popular posts.
Social media analytics: Most social media sites now allow you to access analytics to see which posts and post-types have worked best. Use your Twitter Analytics, Facebook Insights, etc. to see which topics are working well with your audience.
Google Trends: Use this free tool to find out how popular certain topics have been over time. If you can find a topic that's on the upswing – meaning it's currently growing in popularity – you know you've found something worth writing about.
Trending sections on social media: Many social media platforms now have sections where they reveal trending topics. Pay close attention to these as they may reveal important industry topics you can write about.
2. Keep track of news relevant to your industry
Along with being a data hound, you should become – if you aren't already – a news hound in your industry.  Keep on top of all news relevant to your business or industry, and if possible, report on this news in a blog post.
Perhaps others may have already reported on it, but the fact that you are writing on it tells your audience that that piece of news matters to you.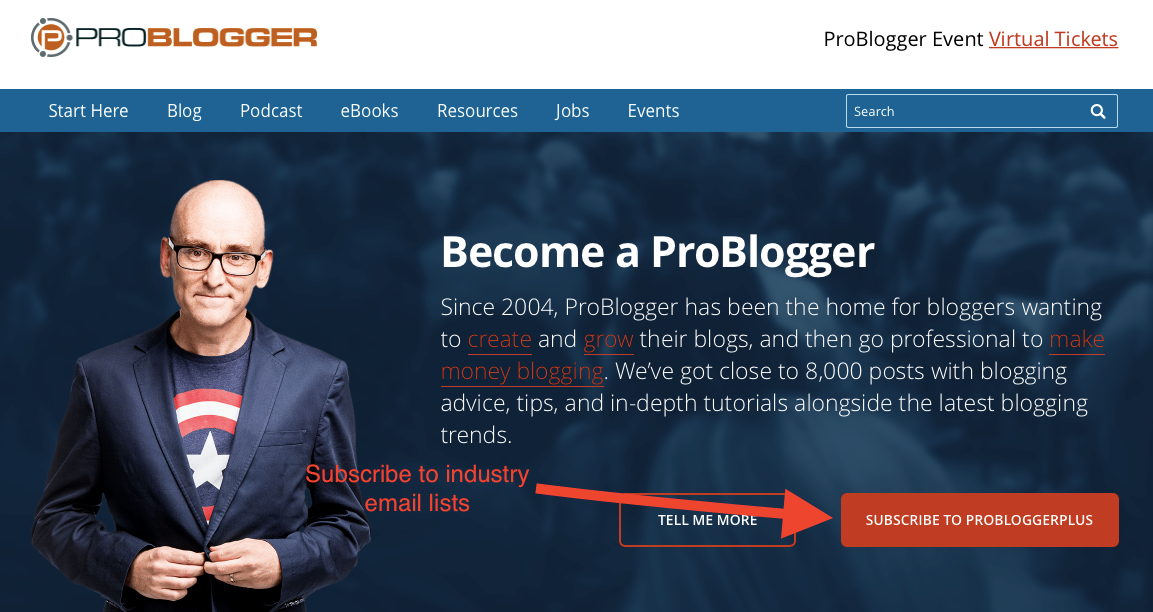 Some ways to stay on top of industry news includes:
Subscribe to industry blogs
Subscribe to industry newsletters (see screenshot above)
Regularly read industry magazines
Follow industry leaders and influencers on social media
3. Follow experts and quote them in your posts
While it's easy to use data and facts from websites, consider supercharging your blog posts with direct quotes from industry experts and peers.
While this may take a little bit more time, it adds fresh originality to your blog post, and your readers will enjoy hearing another voice.
Don't know anyone?  Find them on Twitter or LinkedIn!  Of course, this other individual's quote will add validity to your perspectives raised in the article.  Journalists have been using this technique for at least a century (or longer).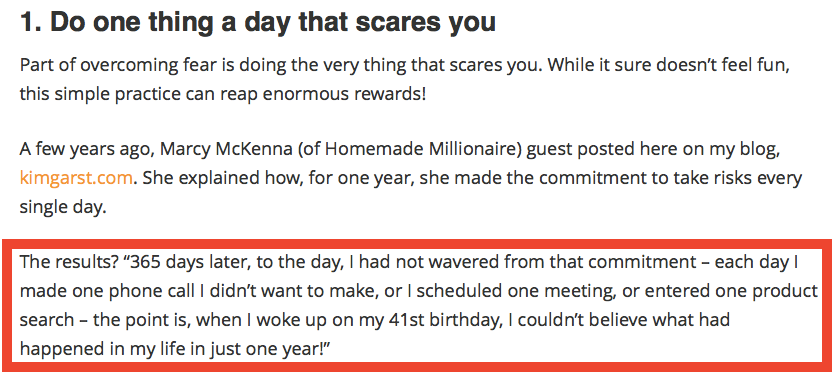 Using expert quotes not only makes for a better blog post, it can get you additional traffic
When you use a quote, don't forget to let that person know! Email them, tag them, mention them, DM them…make sure they know you've referenced them.
This is a GREAT way to build valuable connections with "movers and shakers". And if they share your post with their audience, you can get a TON of additional traffic!
4. Find hot topics using social search
Supercharge your search by using the search functions of Twitter, Facebook, YouTube, Pinterest and other social media sites.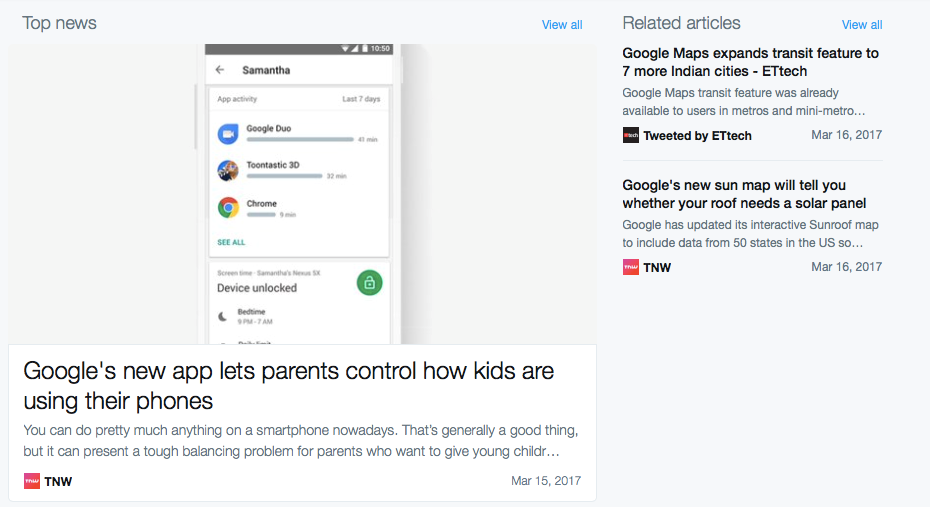 Using Twitter's search function, you can quickly find hot topics to write about
Not only will you discover news or facts which you can use for your blog post, but you can also copy – usually via embed codes – the actual content and paste it right into your blog editor, adding stunning visuals to your page and respecting copyright laws.  Can we say BONUS?
5. Cite and attribute!
In a world where it seems like everything is copied and pasted, you can demonstrate thought leadership and professionalism by citing the very sources that have motivated and inspired you to write the article.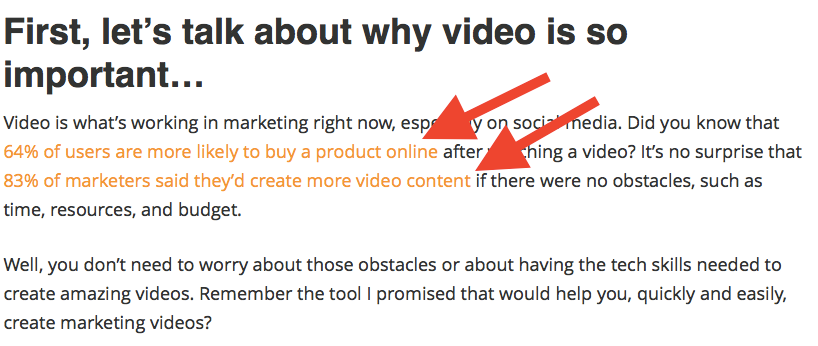 Link to relevant stats or research to back up your points
Use quotes and hyperlink back to the original source – and try to go back to the original source, not a secondary source website which may have republished what you found via search.
Below is an insightful infographic, Secrets of a Killer Blog: References, published by WhoIsHostingThis, which touches upon many of these points.
Source: WhoIsHostingThis.com
Great!  Now that you have written and published the blog post, always remember the last step:  share.  Besides pushing links and messages through your own marketing channels, remember your sources.
You did your research and worked hard to find these sources.  As already mentioned, let them know via a mention or tag that they've been referenced in your blog post, encouraging them to share further.
This is how you can really get the network effect!
Need more help with your blogging efforts? These posts may help:
How To Write Your First Blog Post
7 Ways To Generate Sales From Your Blog Content
What other questions do you have about blogging? Feel free to leave your questions in the comments below, and I'll do my best to answer them!
About Author