Whether you already have an online business, are in the midst of pivoting an online business or perhaps trying to bring a business online, you need to know the top productivity tools that will be help make your life easier and which tools are just shiny objects.
Why is this so important?
It's a crazy time we are living in at the moment and now is the time to position yourself for the new normal or World 2.0. A lot of things are going to be forever changed!
The right tools will allow you to be able to work anywhere, anytime – no matter the situation you find yourself in.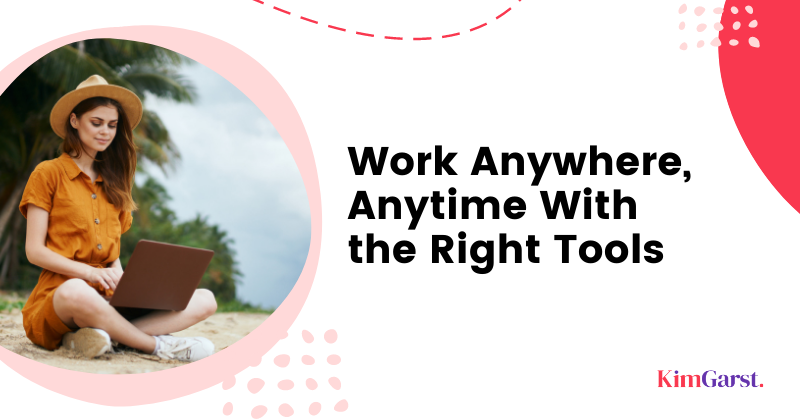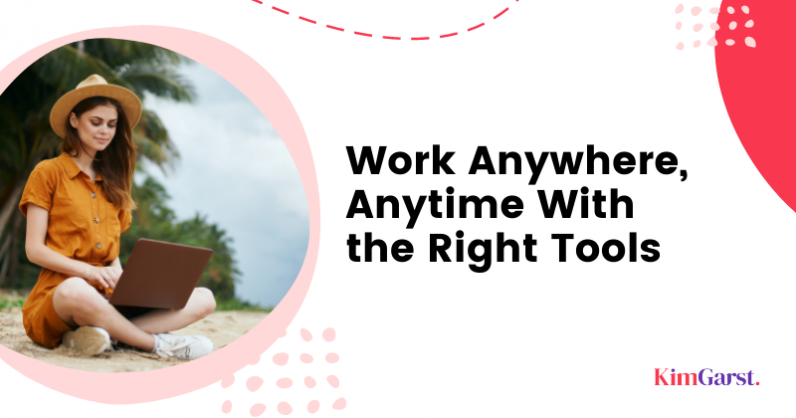 I'm gonna share the tools that I've been using to manage my remote team across 3 continents and about 7 different time zones. My goal is to help you figure out what are must have tools without having to try them all or, worse yet, pay for things you simply don't need.
Here Are My Top Tools That You Can Use to Work Anywhere, Anytime:
Need a productivity tool to help you manage projects and tasks for your entire team?
Monday.com is the tool I use to keep my business running smoothly – from automating processes, assigning and tracking tasks, planning projects, and more.
Use it to manage any area of your business, including HR, marketing, sales, IT, or project management.
With Monday.com, you'll never let important tasks fall through the cracks again!
Price: Try it out for FREE  –  and when you're ready to upgrade, plans start at just $49 per month. Worth every penny, BTW!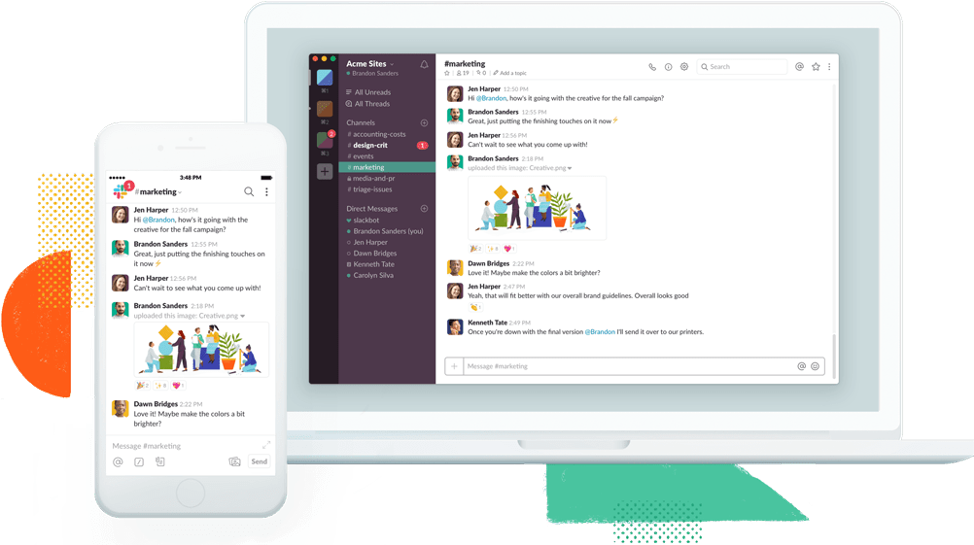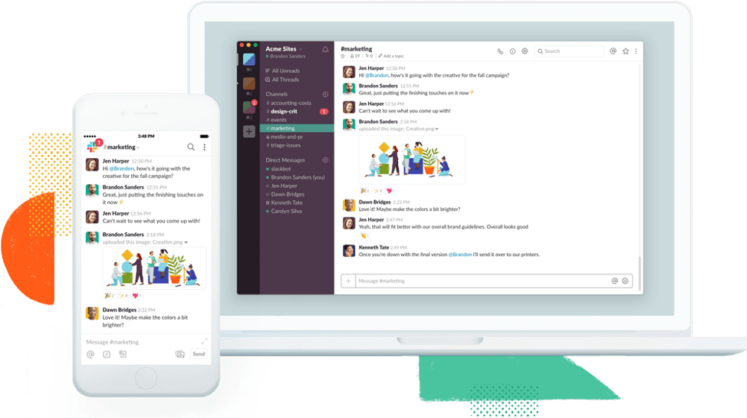 What in the world would I do without Slack?!
Slack is one of my top productivity tools I use to keep my entire team connected at all times. We use it to work on projects together, communicate about time-sensitive issues, send each other private messages and much more.
If you're looking for an inexpensive, user-friendly way to improve communications with your team, you don't need to look any further than Slack!
Price: Free for the basic version, $6.97/month per user for the basic plan and $12.50/month per user for the plus plan.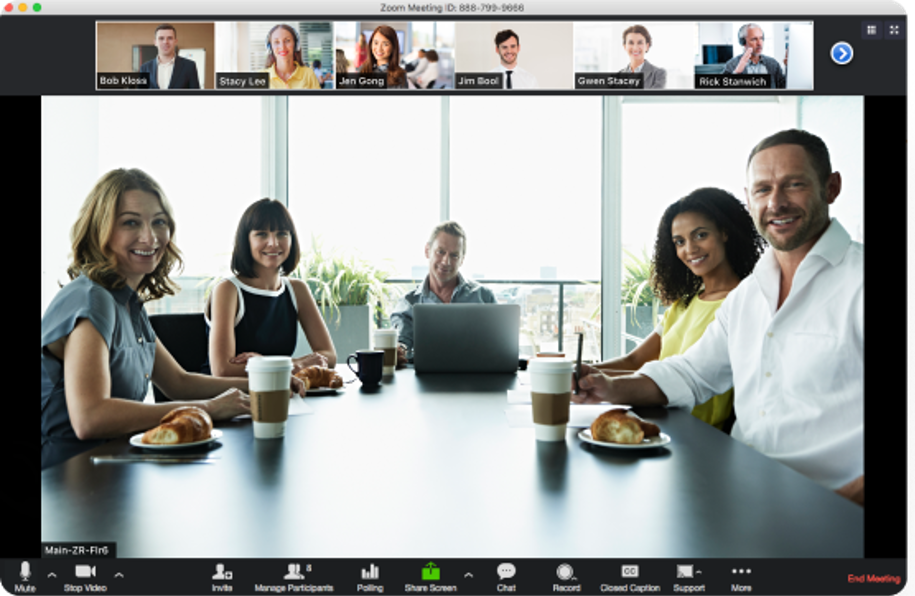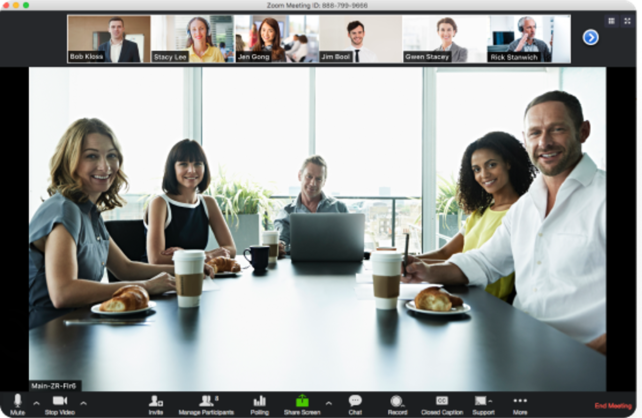 If you do any type of video conferencing, webinars or online meetings, you need to get Zoom.
With Zoom you can share your screen, record your calls and even allow participants to join in by phone.
And the best part is if you want to call someone, they don't even need to download the app: they simply click on a link you send them and you're good to go!
Price: Free for one-on-one meetings, hosting up to 100 participants, and up to 40-minute calls. $14.99-$19.99/month for advanced features like reporting, breakout rooms, cloud recording or 40-minute + meetings.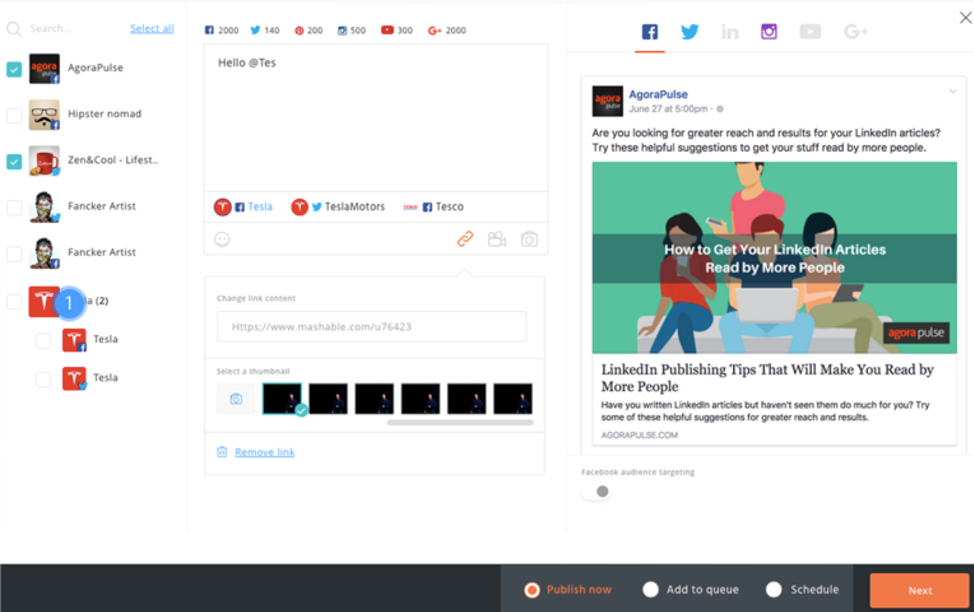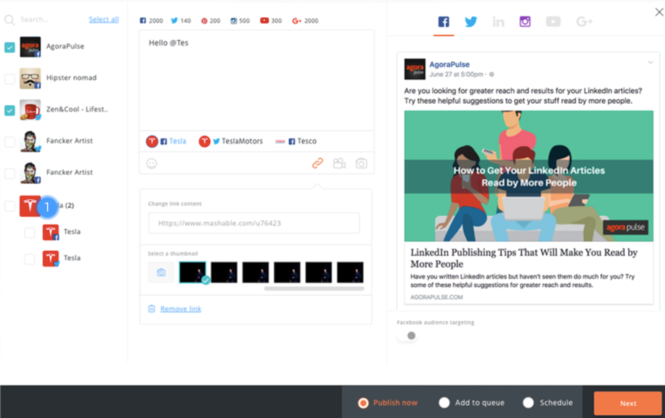 This is an amazing tool for managing your social media all in one place. It's one of my absolute favorite tools – so much so that I'm actually a brand ambassador for the company!
Instead of logging in to multiple platforms every day, Agorapulse lets you view posts and messages, monitor social media conversations, publish your posts, and track how your content is performing, all from your Agorapulse dashboard.
For more on how you can use Agorapulse for your business, check out my post 9 Things I Love About Agorapulse.
Price: Plans start at $79 a month when billed annually. If ya wanna save even more, check out this special deal that Agorapulse has created just for my peeps – 2 months for FREE! Who doesn't like FREE, right?!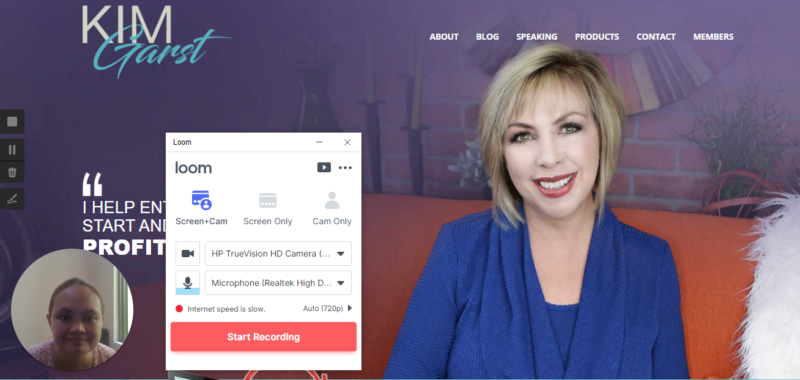 When you work from home and send lots and lots of typed messages that could be misinterpreted or misread, you need a tool that will help you get your message across!
With Loom, you can record video, screen share, and even do a video + screenshare which allows you to explain a difficult concept in a visual way. My team and I use this tool each and every day!
Price: For individuals that just need to record & share quick videos, the basic account is free! The Pro Plan is $5/month if billed monthly but it's $4/month if billed annually, so you save 20%.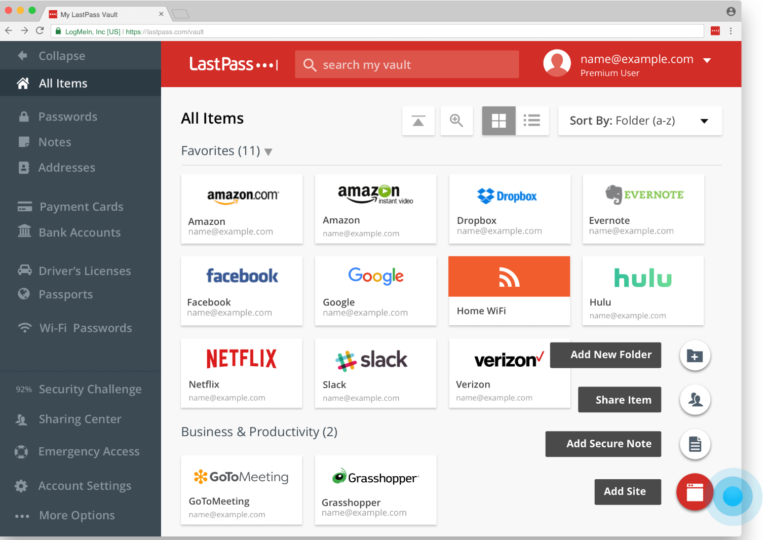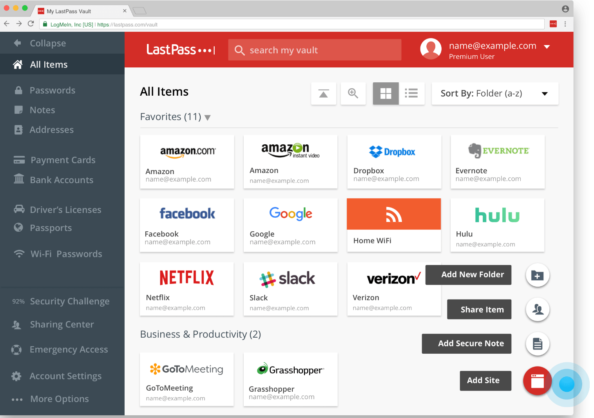 Don't you HATE when you have to log in to a website but can't remember your username or password? LastPass is a tool that will ensure you always have accurate login info at your fingertips.
And unlike a password spreadsheet or document, LastPass keeps this valuable information safe and secure from hackers…while still allowing YOU easy access to it whenever you need it!
Price: Starts at just $3 per user per month for business plans.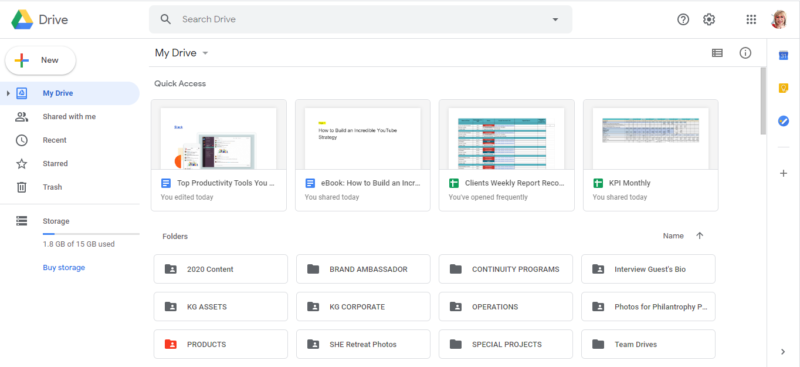 Working from anywhere, anytime, you need a productivity tool that is very flexible and readily accessible! Google Drive is the best & safest way to go because you can store any file from photos, stories, designs, drawings, recordings, videos, and more. 
You can see your stuff anywhere and easily access your files from any smartphone, tablet, or computer. So wherever you go, your files follow.
The best part is you can quickly share files on Drive with your friends and invite others to view, download, and collaborate on all the files you want – no email attachment needed. You can also customize your sharing settings so you can protect your work!
Price: First 15 GB of storage is free with a Google Account. Drive Enterprise pricing is based on active users and storage used—so you never pay for capacity you don't need since you only pay for what you use (US$8 per active user/month+US$1 per 25 GB)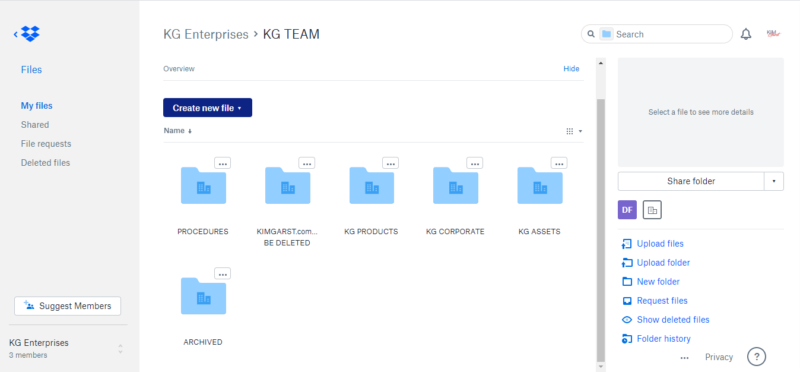 If you are looking for a full cloud storage system on the market, then Dropbox is the answer. It is the most popular and it continues to improve its features. Dropbox allows users to move files such as images and video, off their computers and onto a database in the cloud. Furthermore, it lets users save space and share files quickly.
You can save files to the folder, add new ones, and easily drag and drop files among folders just like you do in your computer files. Dropbox folder can be accessed from anywhere with an Internet connection – the user just has to log in to his account to upload, download and share files.
Price: Dropbox Basic is FREE – get 2GB of space. Dropbox Plus is $9.99 / month when billed yearly while the Dropbox Professional is $16.58 / month when billed yearly.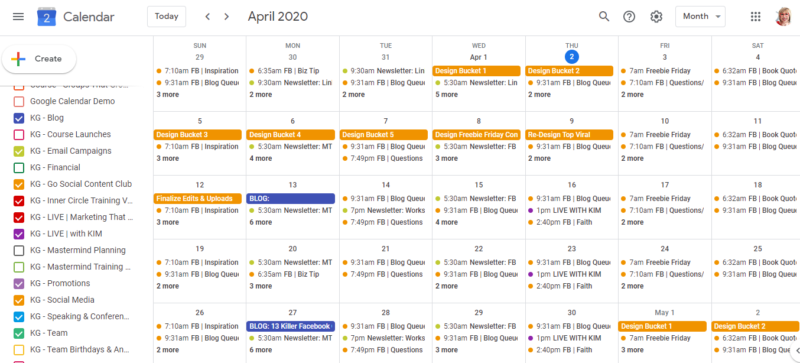 When working anywhere, anytime, sometimes the simplest things like scheduling meetings, get complicated fast.
I highly recommend Google Calendar to help you schedule your to do's, meetings, etc.  You can even integrate your calendar with a corporate calendar to quickly check your colleagues' availability. Send invitations for a meeting straight from your calendar and set reminders so you don't miss anything! 
You can also access and edit your calendar from your laptop, tablet, or phone. And, the best part? You can sync it across all your devices. Not only that, but you can integrate Google Calendar with most CRMs, allowing you to seamlessly schedule and manage client meetings.
Price: A basic Google calendar is free with a personal account. For advanced business features, you'll want to set up a GSuite account, which includes Google Calendar. Basic GSuite accounts start at $6 per user/month.
Final Thoughts
Whether you're trying to figure out how to manage a remote team and projects or simply looking for ways to improve communication, efficiency and productivity, trying to figure out the top productivity tools shouldn't be a headache for ya! 
I've done the hard work for ya, so don't leave money on the table wasting time trying to figure out the best productivity tools.
Be confident and know that you CAN work anywhere, anytime when you've got the right tools!
I went live and shared these top tools, WATCH THE FULL EPISODE BELOW:

What tools are you using or want to use? Let me know in the comments section!
About Author