You probably already know that Twitter recently launched Spaces, audio-based chatrooms you can access right on the platform.
But what you may not know is how you can use Twitter Spaces for your business (or if that's even possible).
While Twitter Spaces is still brand new and in beta, I have some ideas about how you can use it to grow your audience, build your reputation, and even get leads and sales.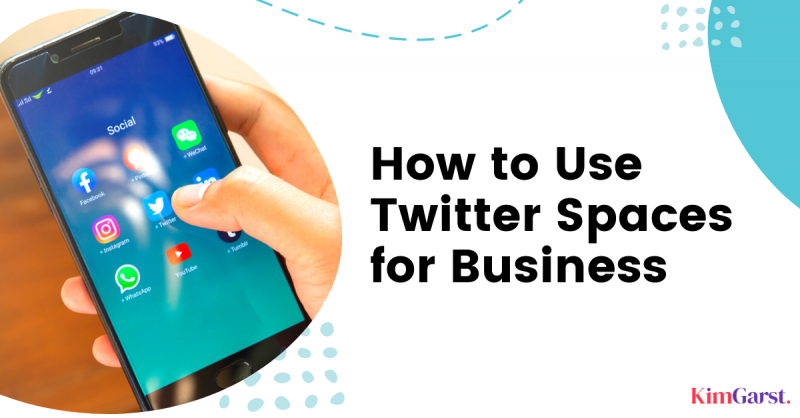 If this sounds intriguing, keep reading!
But first…
What are Twitter Spaces?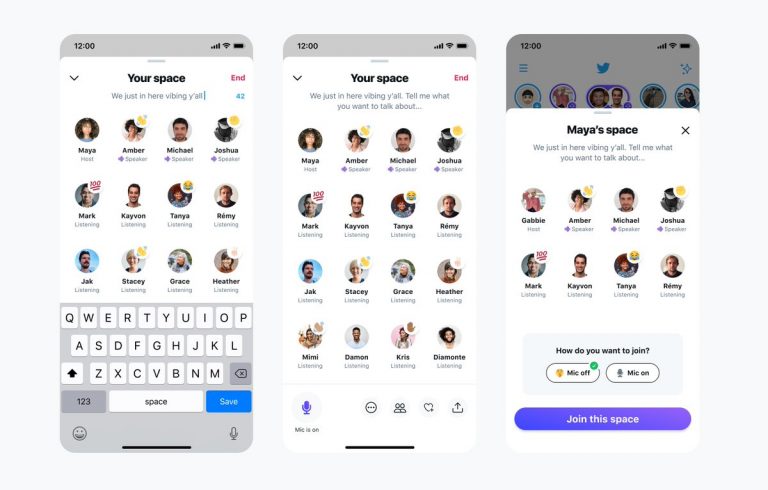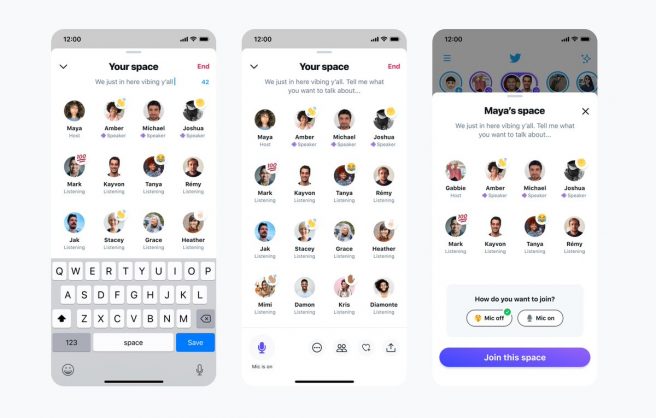 In case you haven't heard of Twitter Spaces, here's a brief rundown: They're audio-based chatrooms where Twitter users can engage in real-time conversations.
These conversations are public, meaning anyone on the platform can participate in them.
Each Space has a host, and up to 10 additional speakers. Everyone else in the Space is a listener (although the ability to add co-hosts and moderators is on the way).
Currently, you need to be there live in order to listen in or participate – however, it appears Twitter may be rolling out the ability for hosts to record Spaces soon.
As of the writing of this post, only a select few users have the ability to create Spaces.
However, in the coming month or so, all users should have this ability.
If you'd like a complete rundown on how to user Twitter Spaces, including how to create a Space and how to find Spaces to participate in, check out my post, What is Twitter Spaces.
How Twitter Spaces Can Help Your Business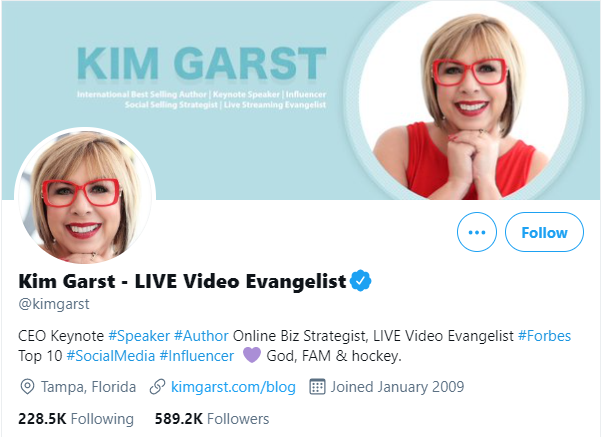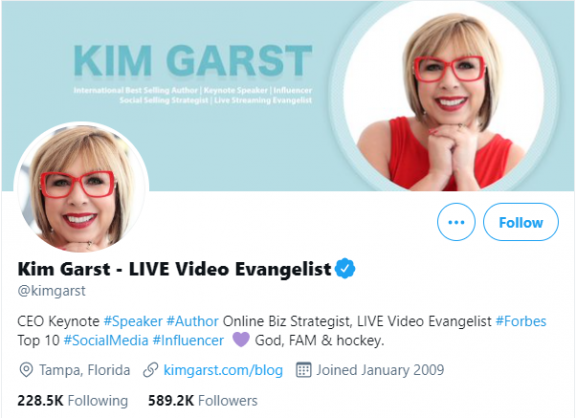 Wondering what the potential benefits are to using Spaces for your business?
Again, while it's early days yet, there are a number of benefits I can see coming from using Spaces.
Here are just a few:
Grow your following on Twitter
Be seen as an expert/thought leader in your field
Build a sense of community on Twitter
Get real-time feedback and questions from your audience
Get leads that can result in sales
Sound good?
Following are some ideas for achieving these benefits for yourself!
How to Use Twitter Spaces for Business
As Spaces move out of beta and we can all start hosting our own Spaces, I'm sure we'll figure out more ways to use it for business.
But in the meantime, I have some ideas you can start planning for right away!
Host Live Q&As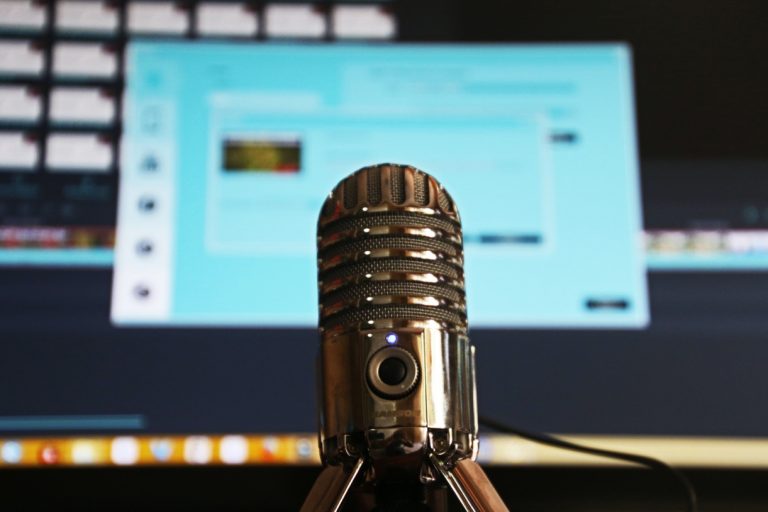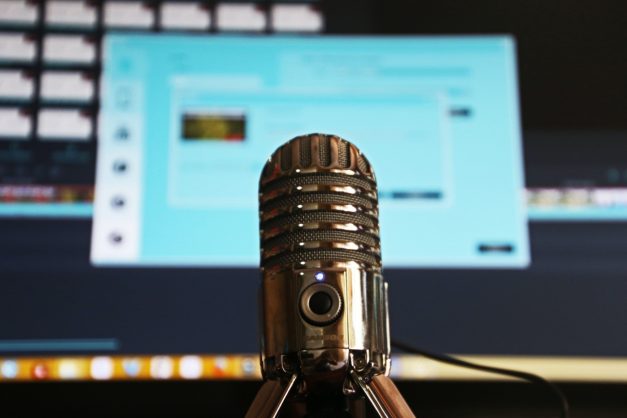 Want to become known as an expert in your field? Host a live Q&A in a Twitter Space.
Because they're public, anyone could potentially find and participate in your Space…even those outside your current pool of Twitter followers.
Ask your followers to tweet out their burning questions, and then promise to answer them in the Space…or just take questions live, as they come.
Either way, hosting a live Q&A is a great way to build your influence and reputation!
Live Podcasting

Podcasts are great, but one thing they're missing is the live, "in the moment" element.
Enter: Spaces!
Podcasts are great, but one thing they're missing is the live, "in the moment" element. Enter: Spaces!
Click To Tweet
Instead of a regular podcast – or perhaps in addition to it – host live podcasts via Twitter Spaces.
Letting listeners ask questions or offer ideas will be great for engagement, and will likely make your podcast even better!
Host Virtual Meetups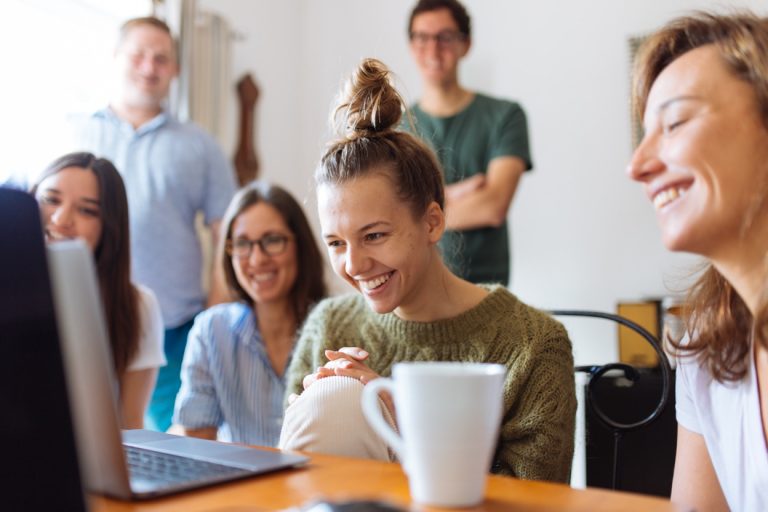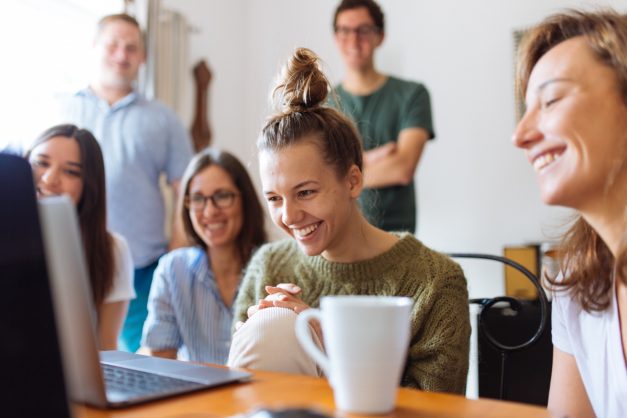 Hosting in-person meetups isn't always possible…but hosting Twitter Spaces meetups?
No problem!
Hold regularly-scheduled Spaces where you simply invite your followers to get to know one another. Encourage your attendees to request the mic and introduce themselves, and then follow others in the Space.
It's virtual networking at its finest!
Use Spaces Tweets to Get Leads
Currently Spaces lets hosts post a public tweet inside a Space.
However, rumor has it they may soon allow you to post a tweet directly inside a Space, without having it shown on your public timeline.
In any case, tweeting a call to action in your Space will be a great way to get your listeners to take action: whether that's an invitation to connect with you on Twitter or by email, to visit your website, or to download a lead magnet.
Host Spaces with experts in your field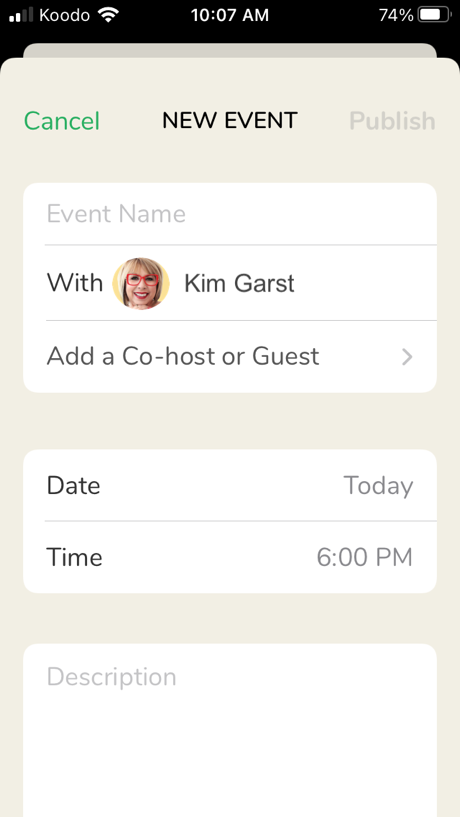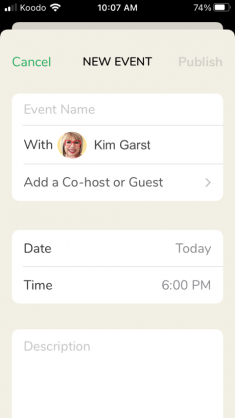 Looking for a way to connect with experts in your field or niche?
Want to build your influence and become known as an expert yourself?
Host a Twitter Space with one or more experts and achieve both of these goals at once!
Host an informational Space
Have a topic you think your audience would be interested in?
Host a Space where you address that topic or do a live "how to"/tutorial.
This is a great way to connect with your audience, showcase your expertise, and potentially gain more followers!
Final Thoughts
As it moves out of beta and we can all create and host our own Spaces, I'll be sure to offer more business use cases.
In the meantime, be sure to join some existing Spaces to check them out for yourself!
Wondering whether to invest your time and energy into Spaces or Clubhouse?
Not sure which one makes most sense for your business? Check out my post, Twitter Spaces Versus Clubhouse: Which One is Better?
What do you think of Twitter Spaces? Do you see yourself using them for business? If so, how? Share below!
About Author