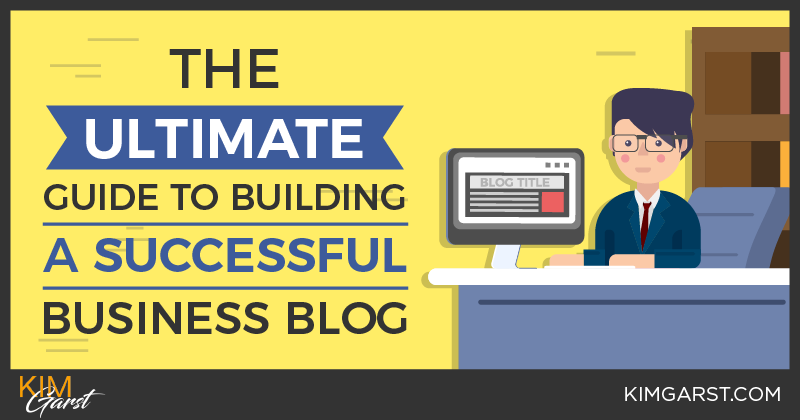 I'm guessing the vast majority of you who are reading this post have a blog.
You've been told that having one is the best way to connect with your customers, to generate leads and to become an established expert in your niche.
You've probably also heard it's the #1 strategy you need for inbound marketing and SEO, AND that it's one of the best ways to (ultimately) increase sales.
So, this begs the question: are you accomplishing any of these goals with your blog?
If the answer is no, you're not alone. While business blogging CAN be fun, I know you're not doing it simply for your own enjoyment.
You're doing it to grow your business and to increase sales. Period.
Yes, there are other benefits to business blogging that happen along the way, but ultimately, if your blog isn't building your business, why bother?
Following are 35 strategies you can use to build a successful business blog and accomplish your goals.
Yep, I said 35!
No more blogging just because you should. Follow these strategies and then sit back and watch your blog increase your leads, authority and sales!
Let's get started with a BLOG PLAN
Get your blog started off on the right foot. This will mean choosing a blogging platform and web host that are compatible with business blogging. I've broken these important steps down for you in my posts How To Start A Blog In 30 Minutes Or Less and How To Choose A Web Host
Be serious about posting regularly. Don't just post when you feel like it. Be intentional about what you post, and stick to a schedule.
Stick to a schedule….BUT be flexible. Be prepared to jump on breaking news. If something big happens in your industry, don't be afraid to change your schedule to stay current.
Be a fly on the wall to find out what your audience REALLY wants. Through visiting niche forums, reading blog comments and monitoring social media, figure out what your audience wants you to write about (as opposed to what you think they want you to write about).
Decide WHO you're writing for. Who's your ideal customer? What does he or she want to learn about? You can't please everyone all the time, so don't even try.
Decide WHAT the #1 goal of your blog is. Assuming it's to drive sales, what do you need to implement to make this happen? How does your blog fit into your online marketing funnel? Do you plan to make money directly from your blog through affiliate marketing, advertising or through other methods?
Investigate tools that will save you time and make your posts better. Some of my favorites are BuzzSumo, Canva and Portent's Content Idea Generator. Check out my post The Ultimate Content Marketing Tools List to find out which tools I use and love!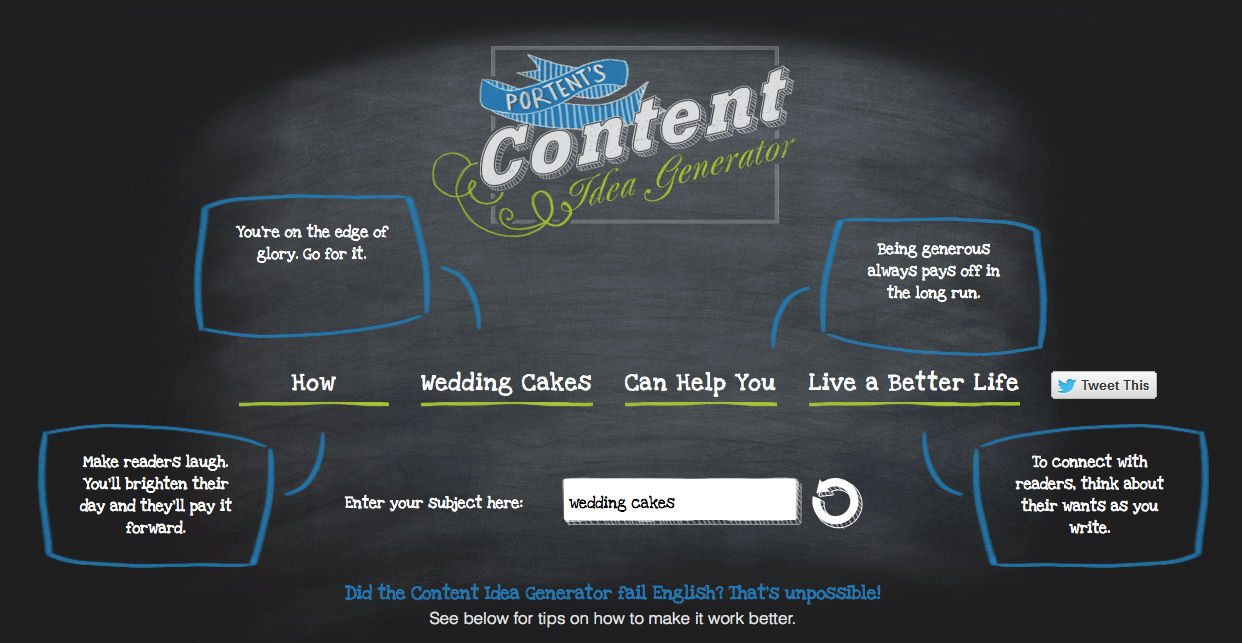 Determine your voice. How do you want your readers to perceive you through your writing? Fun and casual? Professional? Authoritative? Choose a voice and then be consistent with it.
Decide if you can do everything yourself. Be realistic about how much time you have to commit to blogging, and whether you have the skills that are necessary. Plan to delegate or outsource your blogging if necessary.
 Now comes the fun part – WRITING your blog
Write evergreen content. Write longer posts that stand the test of time…these will drive engagement and traffic for months or even years to come. Some great ideas for evergreen content include list posts, tutorials and comprehensive guides.
Have an opinion. Don't be afraid to be a bit controversial at times; you're a real person with real opinions and ideas!
Follow your own process. When writing, do what works best for YOU. Some experts say to draft an outline first, but if you find writing off-the-cuff works best (and your audience loves what you write), then forget what the experts say and just do your thing!
Write for scannable reading. The majority of your readers will scan and skim your content, not read it word for word. Format your posts with this in mind: use bulleted and numbered lists, headings and shorter sentences and paragraphs.
Use the best length for your audience. Some experts say your blog posts should be a minimum of 1,000 words, while others say 2,000+. While longer is often better, see what works best with your audience!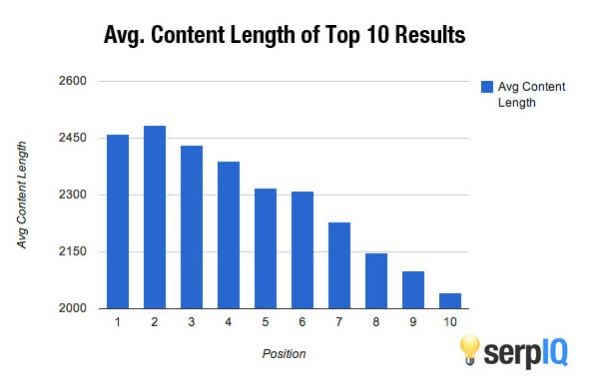 Research does seem to suggest that longer content ranks better in the search engines
Write about a variety of topics your audience would find interesting. Not sure what these topics are? Check out my post How To Come Up With BIG Ideas To Create Super Awesome Content Every Single Time.
Focus on quality over quantity. If you have limited time, it's better to write one or two high-quality posts each week than five 'fluffy' ones.
Be generous about giving away your knowledge. Make sure the vast majority of your content is available for free. People need to see you know what you're talking about before they'll be willing to pay!
Spend time on your headlines. Your headlines are the #1 factor that determine whether your posts will get read or not, so focus on attention-grabbing titles. For help with this, see my post The Ultimate Guide To Writing Social Media (And Blog) Headlines That Get More Clicks.
Use eye-catching images. Use Creative Commons Search or PhotoPin to find amazing (free!) images to use in your posts. You can also use a free tool like Canva to create your own images.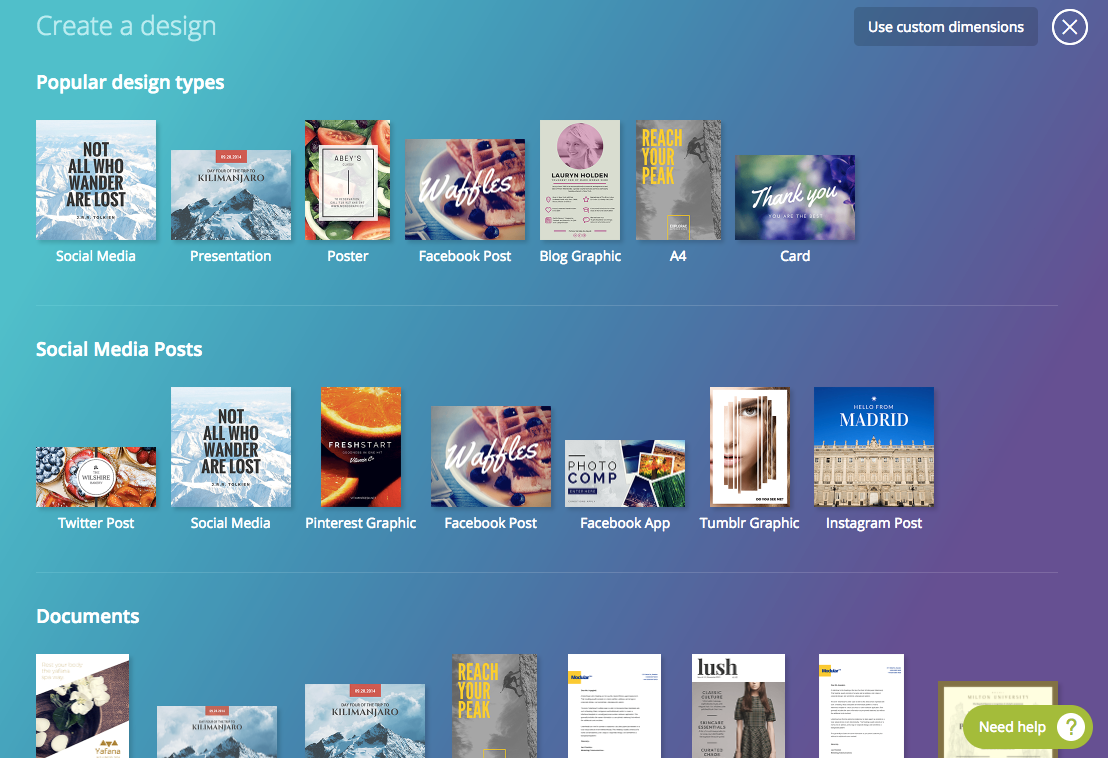 Canva is my go-to resource for creating eye-catching images
Optimize your posts for the search engines. Do some basic keyword research to find words and phrases your audience searches for in Google. Write content that comprehensively covers those topics, and use those phrases in strategic places throughout your content.
Next up…ENGAGING with your readers
Ask questions at the end of your posts. Explicitly ask readers to comment on your posts. It's amazing how one small call to action can make such a difference!
Take the time to respond to comments. Show you care by reading and responding to blog comments in a timely manner.
Get your readers into your online sales funnel. One way to do this may be to include a call to action to join your email list.
Respond to comments with a blog post (from time to time). If you notice a particularly helpful comment from a reader, write a blog post in response. This shows you read and actually care about your readers' comments.
 Is it working? You gotta pay attention to the numbers!
Pay attention to your analytics…but keep it in perspective. Don't obsess over data, but use it to see where your traffic is coming from, and to determine whether your content is meeting its mark. Look for which post-formats or topics are getting the most traction, and write spin-off posts to attract even more traffic.

Watch for long-term trends. Paying attention to the growth (or decline) of your blog over time allows you to evaluate whether all your efforts are really working.
Pay close attention to which types of content convert. If your #1 goal is to drive sales, determine which types of content ultimately drives sales.
 Don't even start writing a blog if you don't have a plan to PROMOTE it!
Respond to other people's blog posts. Read and comment on other people's blogs to drive traffic and build relationships. You can even write entire blog posts in response to ones you've read (this works particularly well for posts on controversial topics).
Make use of guest posting. Post on other blogs in your niche to drive targeted traffic to your site.
Regularly promote your posts on social media. Let your social media followers know when you publish a blog post. Rather than just posting a link, be sure to include a brief (enticing) summary so people know exactly what they're clicking on.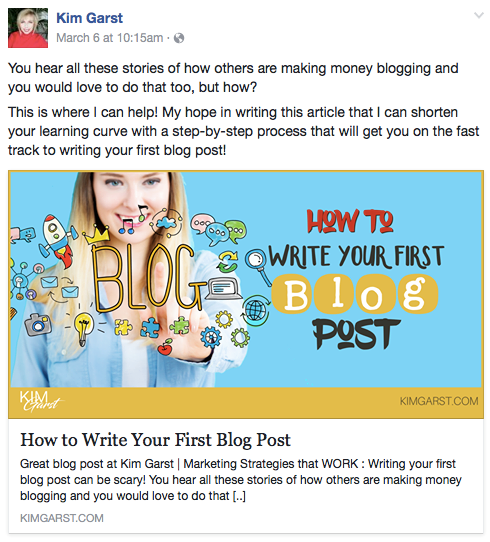 Be active elsewhere online. Be a regular in industry LinkedIn and Facebook groups, in niche forums, and on other people's blogs and social media.
Build links to your site. Have a plan in place for getting inbound links that help with both your search engine rankings and with referral traffic to your site. Also be sure to include links to your own content within your posts; this will help with SEO and user experience, and keeps your visitors on your site longer.
Link to influential blogs within your content. This is a great way to reach out to other bloggers and potentially get links back to your site as well.
Promote your content via social bookmarking sites. Sharing to sites like Reddit and Digg can drive TONS of traffic to your blog posts. Make a point of regularly sharing and engaging in those communities.
Post your content to Scoop.it. This lets other people curate your content and helps you expand your audience…without having to lift a finger!
And there you have it – the ultimate guide to building a successful business blog.
What other strategies have worked for you? What would you add to this list? Share in the comments below!
About Author