Want to use LinkedIn effectively for your business, but just aren't sure how?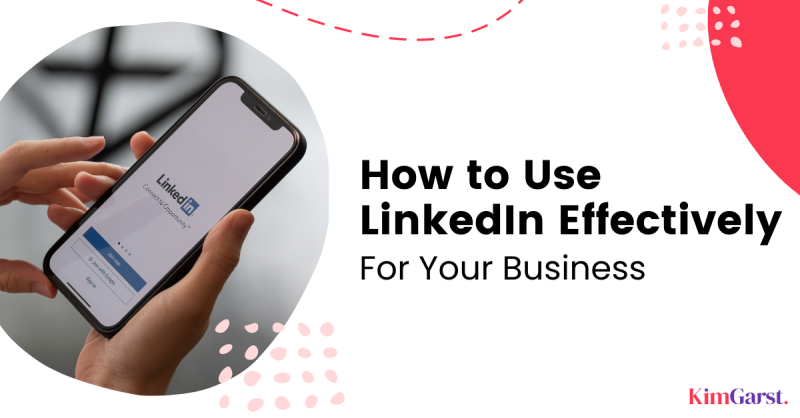 While it admittedly hasn't always been the "sexiest" of social media platforms, LinkedIn has made a major comeback in the past few years.
It's also proven to be a FANTASTIC tool for business owners who are struggling during crazy times!
That's why I was excited to sit down with Viveka von Rosen, LinkedIn expert, and cofounder of Vengreso, the world's largest digital sales transformation company.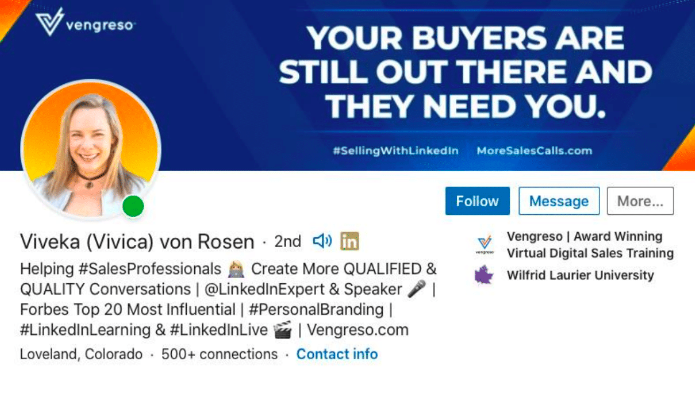 We talked about all-things-LinkedIn, including:
Why LinkedIn has become "sexy" again
How to start using LinkedIn if you've been MIA for a while
How to decide which connection requests to accept
What to do right after making a new connection
What's new when it comes to LinkedIn Lives and events…
And much more. 
The Re-Emergence of LinkedIn

As mentioned, LinkedIn has really become popular again over the past few years. 
For me, the introduction of LinkedIn Live was really what woke me up to it, after years of not really engaging on the platform. 
But, I was curious to hear what Viveka believes is behind this sudden interest in LinkedIn.
First, she says, the purchase of LinkedIn by Microsoft meant there was a lot more time and investment going into the platform. It meant more tools and features being added, which put LinkedIn more in alignment with other social networking sites. 
Another reason for the renewed interest in LinkedIn, according to Viveka, is that many people appreciate that LinkedIn is so business-focused. People are tired of all the trolls, politics and self-proclaimed "experts" on Facebook, and just don't want to deal with it anymore. 
And, unlike other social media platforms, people aren't on LinkedIn for fun: "People don't get on LinkedIn to play. If you're on LinkedIn, and you're engaging on LinkedIn, it's for business".
"People don't get on LinkedIn to play. If you're on LinkedIn, and you're engaging on LinkedIn, it's for business".
Click To Tweet
I completely agree with Viveka on this analysis. LinkedIn isn't a place you go to find "fluff" content – like photos of your neighbor's kid's birthday party. You don't get sucked down this rabbit hole of looking at other people's photos, and asking, "Why am I even doing this?". 
On LinkedIn, people are still connecting on a relatable, human-to-human basis; but there's a definite business focus to the content. 
How to Re-Engage with LinkedIn If You've Been MIA
So…what do you do if, like so many other people, you're eager to get back on LinkedIn but aren't sure where to start?
Your Profile Background Image
The very first thing Viveka recommends is making sure your profile looks good, especially above the fold. Make sure you have a background image, and that it's reflective of your brand. 
Depending on the size of your company and your resources, she even recommends creating a couple of different background images that you can change up every now and then. For instance, she suggests creating one that's reflective of the times we're in: letting people know that you're still available to help, and also explaining why people should continue doing business with you. 
Once COVID passes and we're back to business as usual, she recommends continuing to take advantage of this free marketing space…for instance to promote your holiday offerings. Because it's top of the page and top of the fold, it's definitely worth making use of this valuable piece of real estate. 
Don't have a marketing department to create your LinkedIn background image for you?
No problem, according to Viveka, you can use a tool like Canva or Easil, or even get someone on Fiverr to create a background image for you.
(Need help figuring out the right size for your background image? Viveka has a SlideShare on her site that will show you all the different sizes for your background images).

Your Profile Picture
Something else to focus on if you're just re-engaging with LinkedIn is making sure your profile picture is accurate. With so many of us being on Zoom and Webex calls these days, you want to make sure there's not a disconnect there…people should be able to recognize you from your profile pic!
Viveka isn't saying you need to show your gray roots, but you do need to make sure your image looks like you, is recent, and that it's public…especially if you're trying to generate leads. This is key to building that know, like, trust factor.
This is something I'm always telling people as well – those little boxes are real people! Make sure your face features prominently in your profile pic, and that you're smiling. You don't want to look all sour, because who's going to want to connect with that?
Same goes for using your logo as your profile picture. It's just not personal and relatable; and in fact, according to Viveka, using your logo is actually against LinkedIn's end user agreement. So it's a definite no-no!
Your Professional Headline
A final thing to focus on, according to Viveka: your professional headline. This is the section right underneath your name. Whether you're looking for a new job, launching your own business, or just want to speak to your buyer with your profile, there's a formula Viveka recommends for your headline:
Who do you help, and how do you help them.
That's it. It's that simple! And if there's room, you can also add your title.
If you look at Viveka's headline, you may notice that she has way more than the usual 120 characters. 

The trick to doing this yourself? 
If you've got a mobile device, you can actually use up to 220 characters in your headline (cool, right?). 
According to Viveka, just doing these three things can make a huge difference: having a cover photo, having an accurate profile picture, and using a professional headline.
According to Viveka, just doing these three things can make a huge difference: having a cover photo, having an accurate profile picture, and using a professional headline.
Click To Tweet
Over time, you can work on other things, like building out your About or Summary section to expand on who you help and how you help them. 
As you develop content for these areas, it's important to remember that people don't care about you…they care about themselves. If you can speak to their pain points, their needs and their wants, you're going to grab their attention, and they're more likely to spend time on your profile. 
I call this WIIFT – What's In It For Them. You're not selling you, you're selling the transformation you give to people.
For this reason, it's important to focus on how you serve and how you help people…because people don't care about you yet.

Your Featured Section
Finally, Viveka recommends focusing on the new Featured section. This is where you can add media that can help your ideal client or customer: resources like blog posts, whitepapers, YouTube videos, or checklists: "Whatever it is that you do, think about what could be a great resource your audience could download right now". According to Viveka, this can be a great way to feed people into your marketing funnel. 
Need help optimizing your LinkedIn profile? Check out this training!​

How Many Connection Requests Should You Accept?
I'm always interested to see how other people approach connection requests. Do they accept every single request, or do they have some strategy behind which ones they accept?
The first 4-5 years she was on LinkedIn, Viveka says she accepted every request – she had the mindset that she never knew who could be her next client.
This is a common mindset; and many people also figure the more connections they have, the more people will see the content they share. 
However, with recent algorithm changes, LinkedIn actually disperses or promotes content based on how many people engage with it during the first hour of going out. In this way, it really doesn't matter how big your network is – what matters is how engaged they are. 
Because of this, Viveka recommends creating content specifically for your ideal buyer persona, because this is how you'll generate more engagement. 
Viveka also recommends focusing in on your ideal buyer when deciding which invitations to accept. She suggests going through people's profiles, and making sure they're a good prospect for you – that either you can help them, or they can help you. 
At this point, Viveka has actually changed her connect button to a follow button. For her, she's at her limit and doesn't necessarily need more connections, but does want people to follow her for her Facebook and LinkedIn Lives.
That said, according to Viveka, even with the follow button activated, it's still possible for people to request a connection: "If you do come across someone who's got a follow button, if you click on the "more", you can still invite them to connect". 
How to Customize Your Connection Requests on Mobile
Viveka recommends always customizing your invitation to connect. However, one complaint she often hears from people is that you can't customize this invitation on mobile.
According to Viveka, it actually is possible to do this, you just have to know where to look: When you find someone you want to connect with, you'll see three dots or a "more" link (depending if you're on Android or iPhone).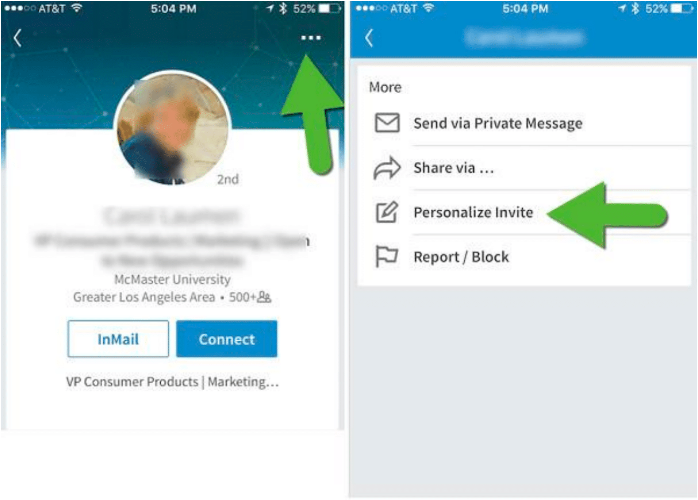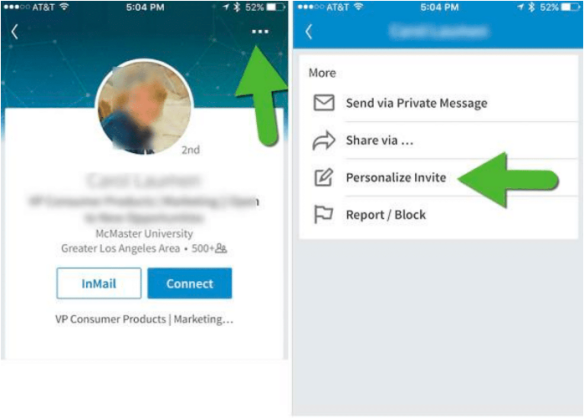 Click on the dots or the link, and you'll then see the option to personalize your invitation. 
And if you accidentally send the default invite? No problem: Simply go back to that person's profile, click on the three dots, and you can retroactively personalize your invitation to connect. 
What to Do When You Have a New Connection
Whether you accept a connection request or someone accepts yours, Viveka strongly advises against following up with a sales pitch: "Nothing irritates me more than to get a request…and I accept that connection request and [the person] immediately pitches me on their stuff. They haven't even bothered to say hello".
She also warns against adding people to your email list without their permission, because that's just going to tick people off!
Instead, she recommends follow the PVC formula when connecting on LinkedIn. This stands for:
P – Personalize your invitation or your response to the invitation.
V – Add value. Share something helpful, like a blog post, PDF or infographic, or even just ask them if you can help them in any way. People are wary these days, even of people offering value: they wonder what you're trying to pitch them. So make sure you go in with a true interest in figuring out how you can serve!
C – Call to action. Invite them to connect further by asking if they have any questions. According to Viveka, this is key, as it really helps to keep the conversation going.
How to Get Approved to Do LinkedIn Lives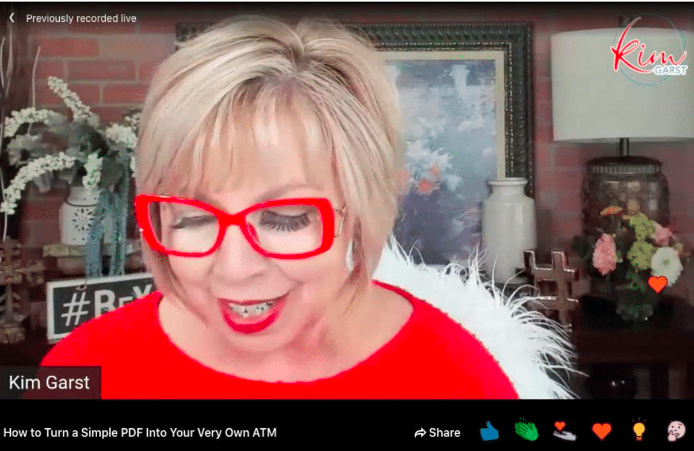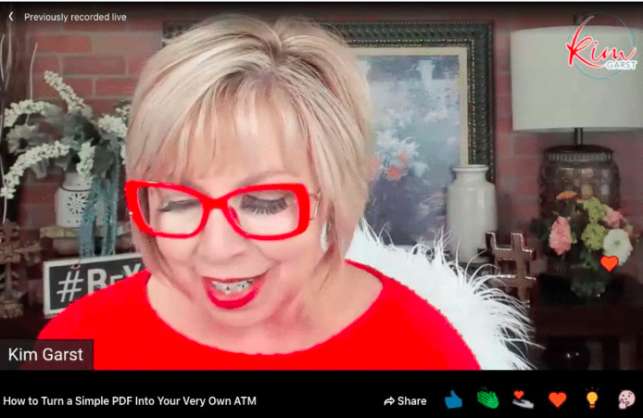 Eager to start live-streaming on LinkedIn?
Unfortunately, you still need to apply to get access to LinkedIn Live. I applied 7 or 8 times before I finally got approved!
LinkedIn doesn't tell us what they're looking for in the approval process, but here's what I did: I updated my profile and started sharing video content on LinkedIn. My hope was that this would show them I'm actually able to create live video-based content, and that I do so regularly.
Viveka agrees with this strategy, and recommends that if you're already doing Instagram Lives, YouTube Lives or Facebook Lives, that you share those URLs in your application. 
One thing Viveka warns against is mentioning LinkedIn in your application. In her experience, LinkedIn doesn't actually want you talking about LinkedIn – that's not a selling point. 
Instead, let them know what you have in mind for your business, and that you have a strategy. For instance, let them know you're planning to go live every Monday at 10AM EST, that you'll be inviting certain guests, and that you have a plan for what you're going to be talking about. 
LinkedIn Lives: Is It Better to Do Them From Your Personal Profile or Company Page?
According to Viveka, 9 times out of 10, it's best to focus on your personal brand first, because that's where you can really engage.
While it's possible to do Lives from company pages, Viveka has yet to see one. In theory, you could have different individuals from the company go live at different times, which is great. But for right now, Viveka recommends that business owners focus on going live from their personal profile. This is what Viveka is doing, both on Facebook and LinkedIn, and this is how she gets the most engagement. 
Changes to LinkedIn Events
LinkedIn has recently introduced the ability to promote an online event, like a webinar or LinkedIn Live. They even let you add a payment link if you've got a paid online summit or webinar, which is great. 
When you create an event, you're able to customize your background image, as well as your photo or logo. You can also specify a ticketing website, and can make your event public (visible to anyone on LinkedIn) or private (visible only to those who have the event link).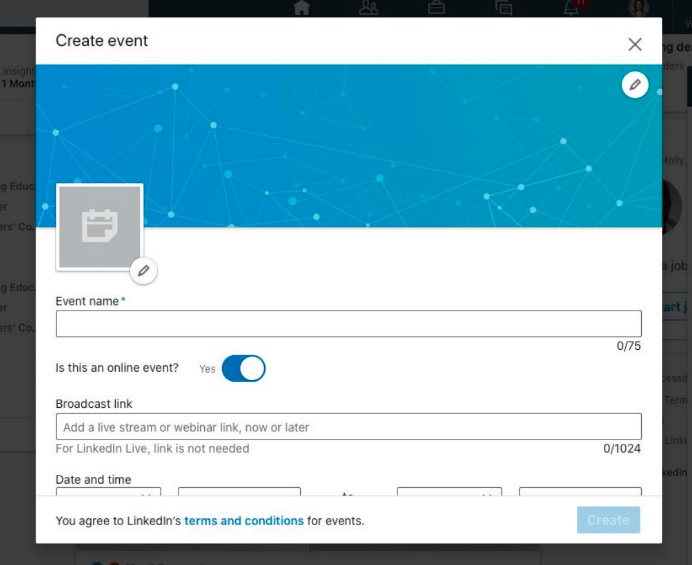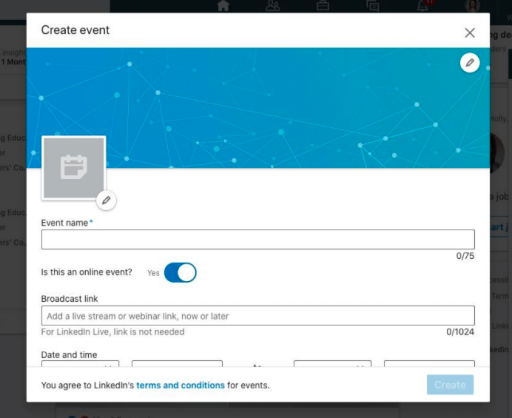 Most people now have access to events. If you want to create and share an event, go to your personal homepage (NOT your profile page), and scroll to the bottom of the left sidebar. There you'll see a bunch of hashtags or a Followed Hashtags link, as well as an Events link and plus sign: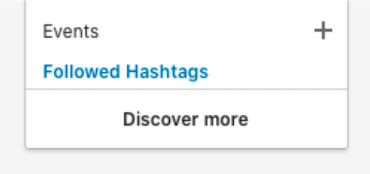 Simply click on the plus sign to create your event. 
Final Thoughts

 
A HUGE thanks to Viveka for sharing her expertise and ideas with us on how to use LinkedIn effectively!
I hope this post has given you some ideas for using LinkedIn for your own business…even during these crazy times.
Watch the full video of LIVE Interview with Viveka HERE.
Are you using LinkedIn these days? Why or why not? Let me know in the comments below!
About Author