Are you looking for the BEST app to help you live stream on social media?
Tired of using Facebook Live's native tool, or just want something that will give you more options and more flexibility?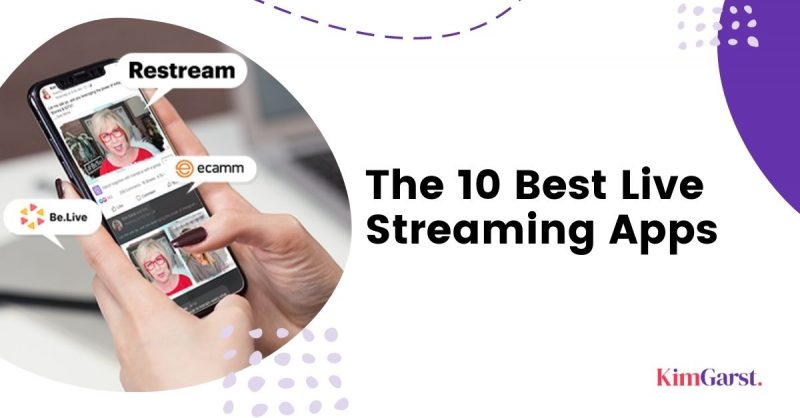 In this post, I'm going to share my 10 favorite live-streaming apps to help you go live…quickly, easily and in many cases, very inexpensively!
10 Best Live Streaming Apps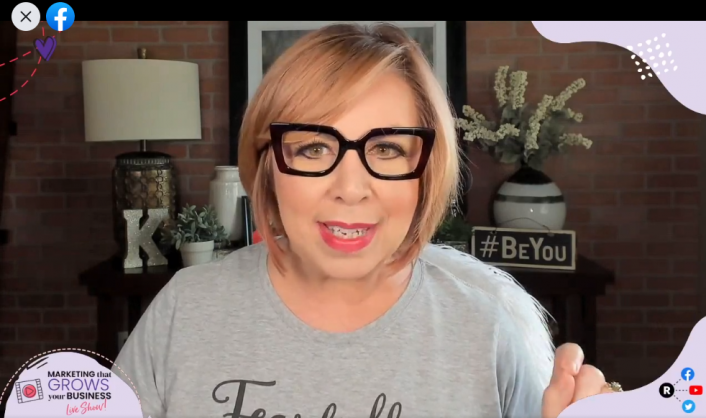 If you're looking for an extremely user-friendly app that lets you stream to Facebook, YouTube, or LinkedIn … all from right within your web browser, look no further than Restream!
Restream is my top go-to tool for live streaming across multiple social media platforms because of how easy it makes the whole process.
Some of my favorite features include:
No downloads required – everything happens right in your browser
BIGGEE…Go LIVE on multiple platforms at the same time! Multistream to 30+ destinations simultaneously.
Easily show viewer comments on-screen
Customize lives with your own logo, brandcolors and show overlays
You can pre-schedule a pre-recorded video to go LIVE so that you can engage with your viewers in the comments
Ability to add a customized call to action (CTA) with a single click
View insights on performances across multiple platforms from one screen
Price: Limited-feature version is available for free. Paid plans range from $16/month to $41/month depending on multistream destinations and recording time.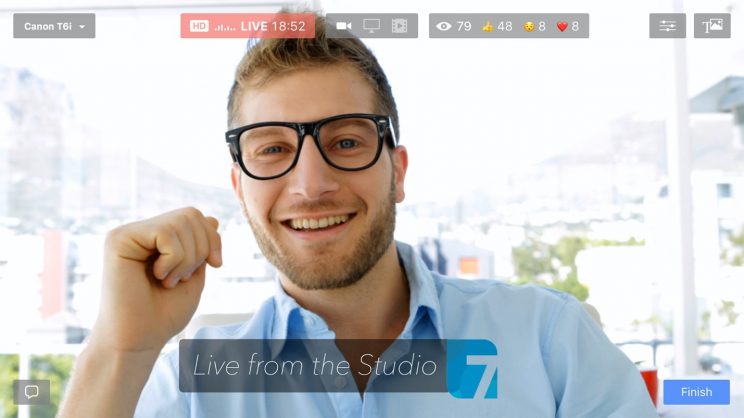 This is a live streaming tool that lets you stream to Facebook, YouTube, Periscope, Twitch, and more. It touts itself as "the all-in-one live streaming production platform for Mac".
Ecamm is a robust, full-featured live streaming tool, but one that even beginners will quickly adapt to. Some of the features include:
The ability to easily add intros and outros
Add live picture-in-picture
Add overlays like text, graphics or viewer comments
Have up to 5 guests via Skype
Price: Free 14-day trial available. Paid plans range from just $12/month to $20/month.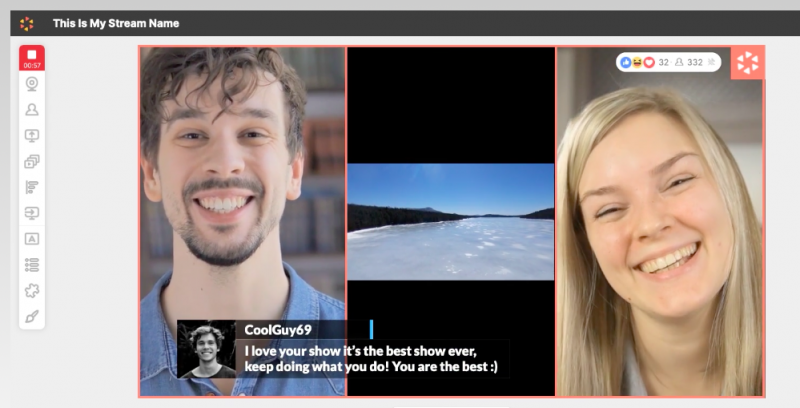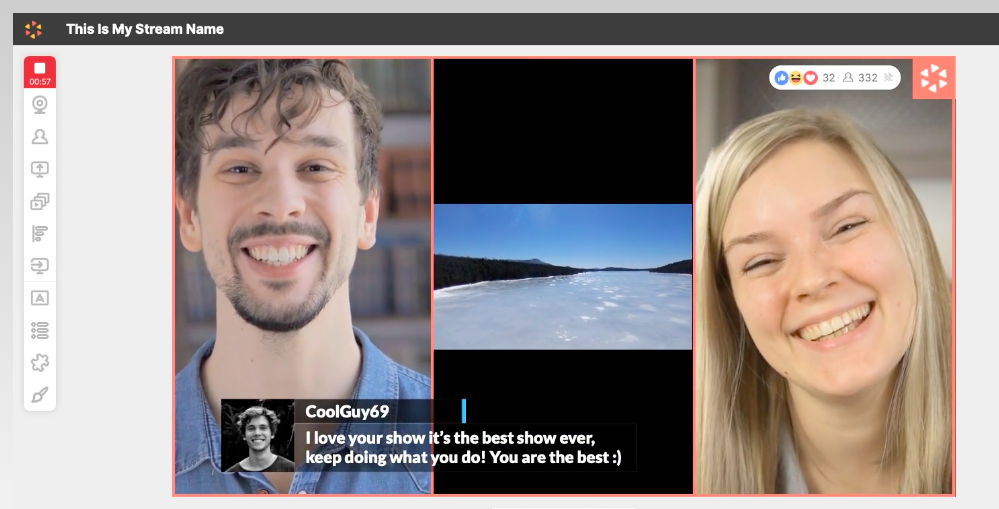 This is a favorite among live streamers due to its reasonable price and features.
It boasts zero setups, meaning you can simply sign up and start streaming, literally within minutes! Some of the other great features include:
Ability to add your own logo, colors, and overlays (and change them in real-time if you want)
Show viewer comments on the screen
Show up to 4 guests on-screen at one time
A great basic version to get you started…for free!
Price: Basic version (free) lets you do up to 3 shows per month with up to 2 people on-screen. Other plans range from $24.99/month to $37.50/month.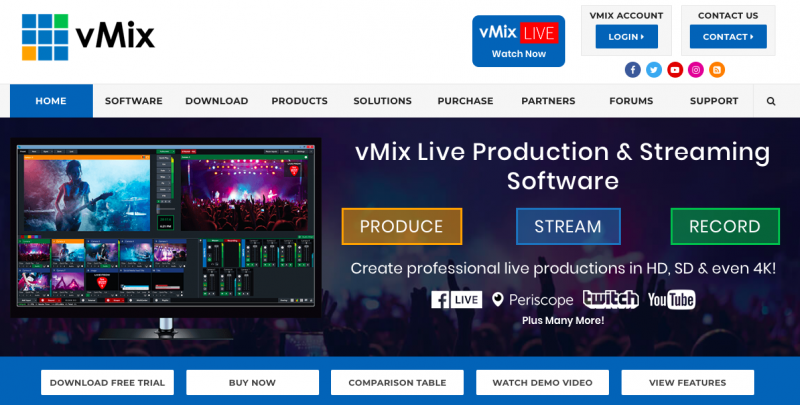 Though it's not the cheapest app on this list, it's one that will pretty much meet all your live streaming needs…even if you need really advanced, professional-level features.
Some of my favorite features include:
13 awesome transition effects including Vertical Wipe and Zoom
100+ built-in animations you can include in your lives
HD virtual sets to jazz up your background
Add up to 8 remote guests (the number you can add depends on which plan you buy)
Built-in audio mixer
Ability to adjust video effects while live streaming (sharpen, zoom, crop, etc.)
Price: The basic version with limited features is free! Other plans range from $60 to $1200 depending on the number of callers you want to have on, the number of overlay channels, etc.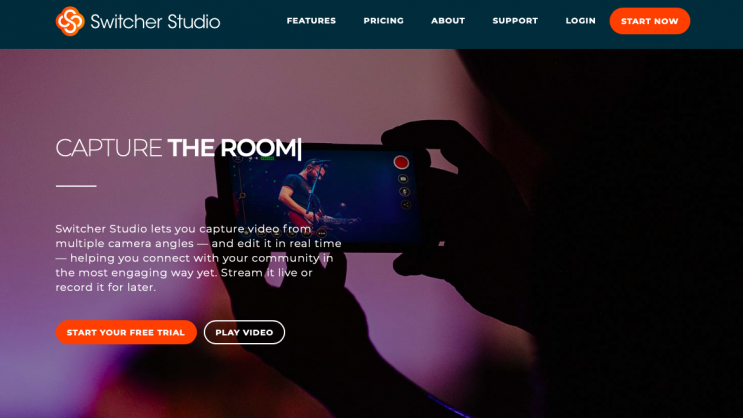 Switcher Studio is a live streaming app specifically designed for use with iPhones and iPads (though you can screen share from your Mac or PC). They advertise the app as "a live video production studio in your pocket".
Features include:
Ability to stream from up to 9 different camera angles
Add graphics, your logo or pre-recorded videos to your live
You can add text and animations in real-time
Also, add guests simply by sending a link…no downloads required
Price: Plans start at $39/month and go up to $350/month depending on how many guests you want, the number of assets you can use, and whether you want to cross-post your lives.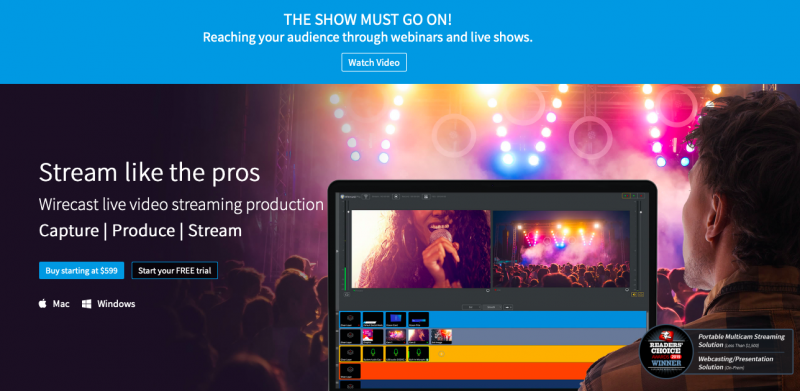 Looking for a full-featured, professional-level live streaming studio that's still easy to use? Wirecast users say its intuitive and user-friendly interface makes it a pleasure to stream with.
Some of the features include:
Stream to multiple destinations at one time
Access to over 500K media assets (backgrounds, music, videos, etc.)
Ability to display Facebook comments live
Professional audio mixing
Add up to 7 remote guests
Price: Plans range from a one-time fee of $599 up to $799 depending on the number of guests and whether you need advanced product features.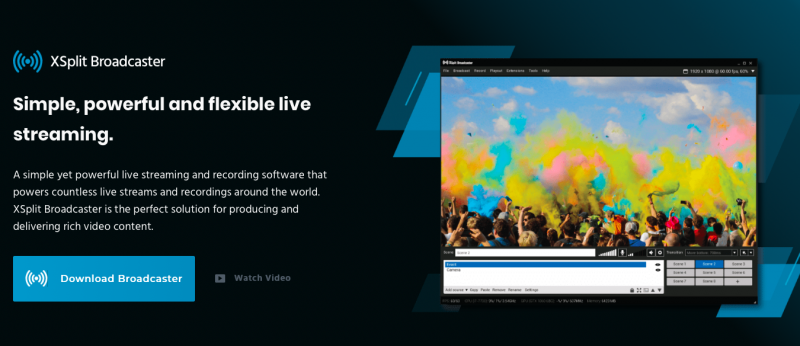 If you need a reliable live streaming app that won't break the bank, XSplit Broadcaster may be the right option for you.
Features include:
Preview Editor that lets you edit scenes before pushing them live
Built-in transitions
Ability to drag and drop media files into your lives
Comes with the Facebook chat widget
Ability to add live illustrations and annotations
Note: XSplit offers two distinct apps…one for regular live streamers and one for gamers.
Price: Free version available, however, the content will be watermarked. Paid licenses start at just $5/month for a 12-month license, or buy a lifetime license for $199.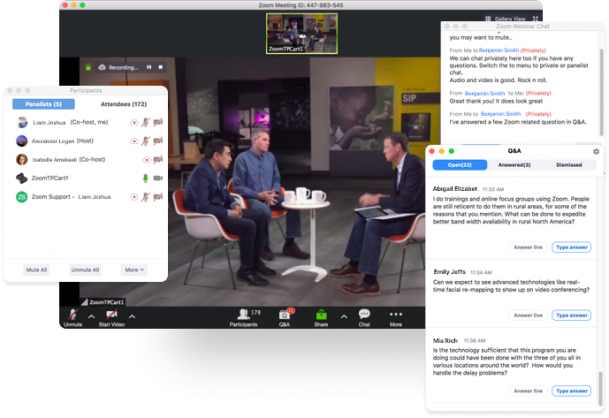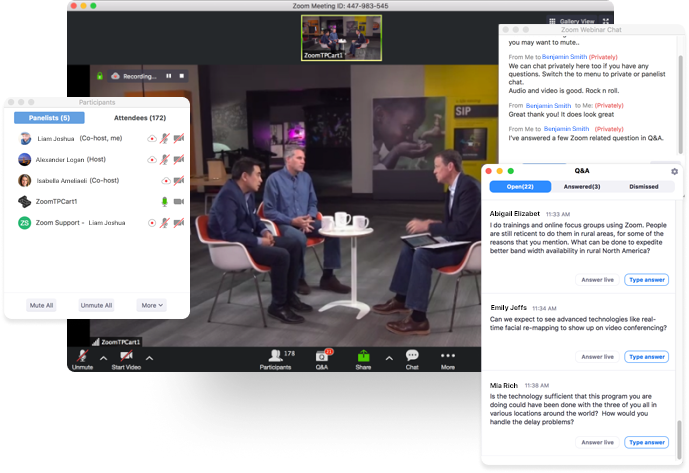 You may already use Zoom for virtual meetings and webinars, but did you know you can also use it to live stream to Facebook and YouTube?
Simply click on the "More" tab at the bottom of your Zoom Webinar or Zoom Meeting screen, and you can immediately launch your live…literally within seconds. It's that easy!
Features include:
Ability to show multiple speakers on-screen at one time
Share screen content with your audience
Viewers can like, share or comment on your lives
Include interactive polls and quizzes
Price: Depends on whether you're using Zoom Meeting or Zoom Webinar, but prices start at around $20/month per host for Meeting and around $50/month for Webinar.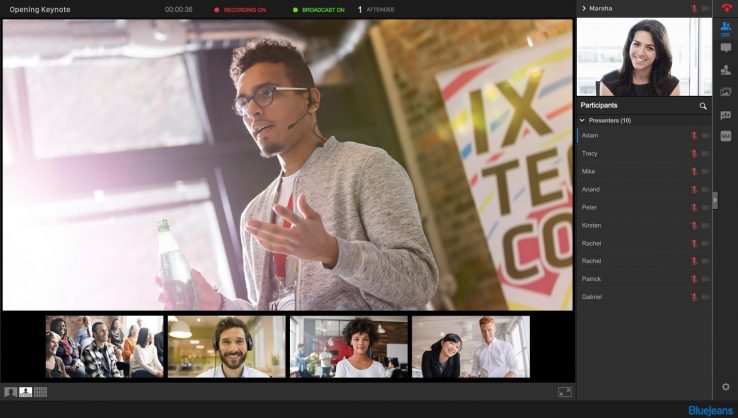 BlueJeans offers a number of different solutions for online meetings and events, including live streaming.
Host up to 100 interactive participants on a professional-looking Facebook Live, with one presenter in one location…or multiple presenters in multiple locations. This is a high-end option perfect for anyone wanting to Livestream a conference or other important event.
Features include:
Chat and polling functionality
Share your screen or other content while live streaming
Easy-to-use moderator controls
Include multiple live camera feeds
Price: You can try BlueJeans Events free for 30 days. The price for hosting a BlueJeans event is $499 (each event) for up to 1,000 attendees.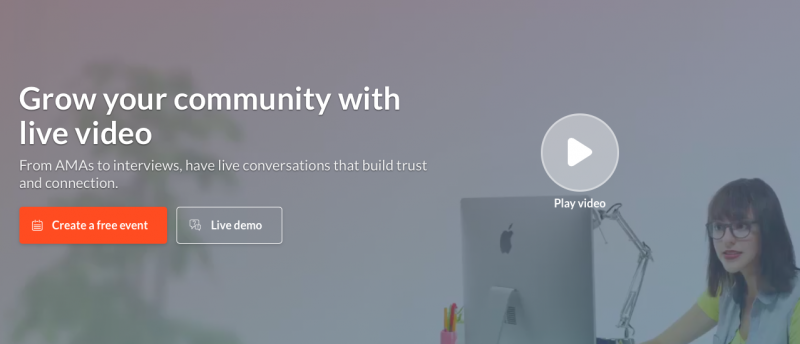 Crowdcast touts themselves as the "simplest way to connect live"…and I have to agree that they make it super-simple to get your live stream up and running, fast!
There's no need to download any software: all you need to do is go into your account, hit the "Start Broadcast" button, and you're ready to go.
Features include:
Interactive polls, chats, and Q&As
Advanced analytics
Ability to stream to multiple platforms at once
Easily add a call to action or even collect emails from participants
Price: Ranges from $20/month for 50 attendees up to $139/month for 1000 attendees.
I trust this post has helped clarify what's out there, and which live streaming app may be right for you! Looking for more live streaming tips? Check out these helpful posts:
Top 22 Ways to Use Facebook Live to Market Your Business
How to Look Like a Pro Using Facebook Live: Lights, Camera, Action

What's YOUR favorite app for doing Facebook lives? Let us know in the comments below!
About Author