I'm always excited to share ways you can make more money online.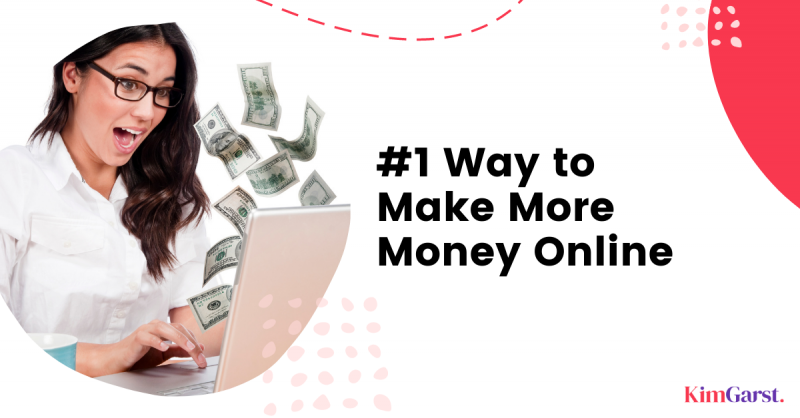 And the strategy I'm going to share today has literally changed the way I do business, and has helped me generate a LOT more revenue.
This strategy is for you if you:
Feel overwhelmed by all the bits and pieces involved in creating a sales funnel
Want to sell stuff faster
Don't want to hire an expensive copywriter, or
Are looking for an additional revenue stream for your business.
If this is you, keep reading!
The 2-Step Process You Need to Follow to Make Money Online
When it comes down to it, making money online involves two main steps.
Step 1: Create an Offer.
I've talked about this a lot recently, so I won't go into a ton of detail here. However, the very first thing you need is an irresistible offer.
Your offer is more than just a product or service: it's something that solves a specific problem for your target audience, and it's packaged up in a way that people are willing to pay for it.
Chances are, you already have something that you could easily turn into an offer!
The reason it's so important to create an offer is that it's the very front side of your sales funnel. It's low-cost, and will be what gets people into your funnel…so you can eventually promote other, bigger-ticket offers.
Want to learn more about how to create your offer?
Check out my posts, How to Earn Passive Income Through Creating a Simple PDF and 5 Digital Product Examples That Will Inspire You to Create Your Own.
Step 2: Sell Your Offer as Quickly and Economically as Possible.
Let's be real here: Once you've got your offer ready to go, you want it to get it out into the world as quickly and as inexpensively as possible.
Unfortunately, the normal process of selling an offer involves hiring a copywriter, or learning how to create a sales page yourself. This can be expensive and can take a LONG time.
This is where many entrepreneurs give up or get discouraged…trying to put all the bits and pieces together, and never moving on to the next thing.
I'll be honest: I know I don't want to pay $5K or $10K for a sales page for something that's low-cost. It's going to be really hard to make my money back on that.
Been there, done that!
Back when I started out in digital marketing, this was exactly how it was done. The whole process was expensive and time-consuming, and nearly impossible for a small business owner to carry out!
But then someone introduced me to the concept of the ugly video sales letter.
Here's what it was: a video with a white background, some text, and a voiceover on top of it.
A Step-By-Step Guide to Creating Your "Ugly" Video Sales Letter
Over the years, I've honed and tweaked this concept, and have developed a formula for selling through a video sales letter…and I'm going to share it with you today.
In full transparency, I'm also going to be telling you about my VSL to Profit training throughout this post. While I've given you the exact steps to follow to create your own video sales letter below, the training makes the process even easier:
Giving you a fill in the blank template for your script
Showing you how all the bits and pieces of the process work together
Showing you how to actually create your video using simple tools, and
Offering personalized feedback as you create your video sales letter.
Step 1: Hook 'Em.
When it comes to writing a video sales script, the very first thing you need to do is hook your viewer. What I mean by that is this: you need to tell them what's in it for them, so they'll stick around for the rest of your video.
Here's the first slide (my "hook") for my VSL to Profit course: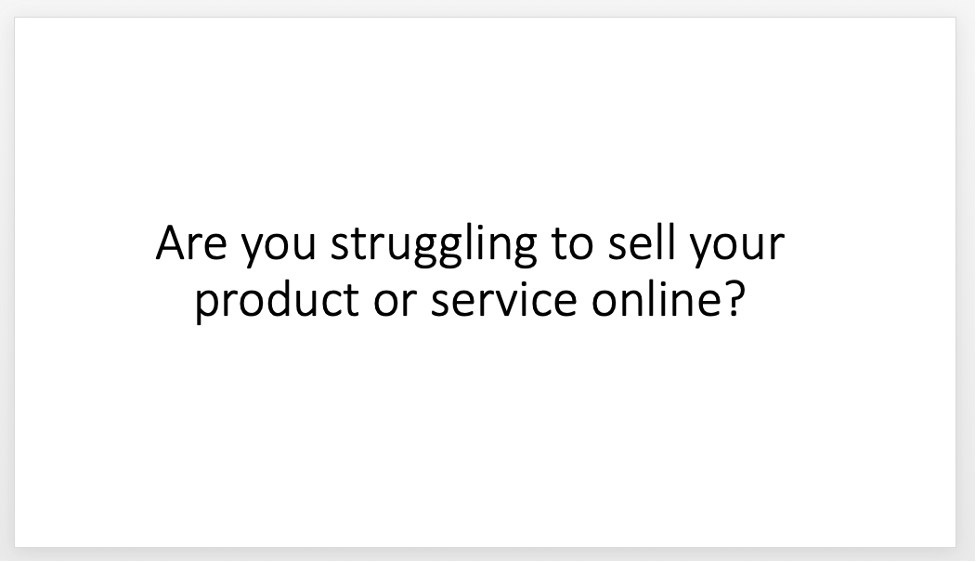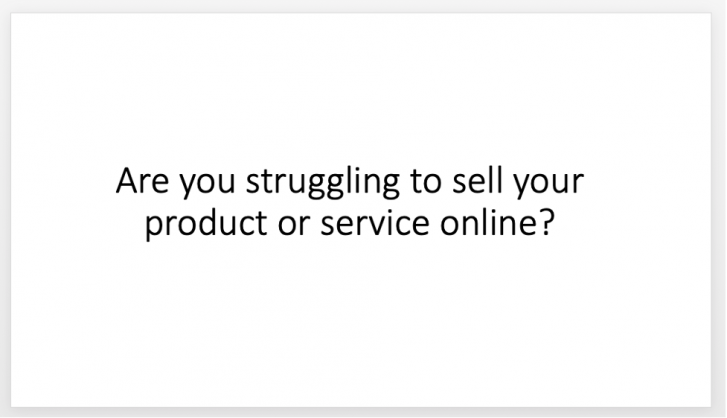 I then go on to ask:
Is your website or landing page not converting as high as you'd like?
As you can see, I immediately capture the viewer's attention by asking about their problem.
Step 2: Outline the Problem.
The next step involves sharing your viewers' pain point and letting them know you intend to fix it for them.
I want to start by talking about the problem: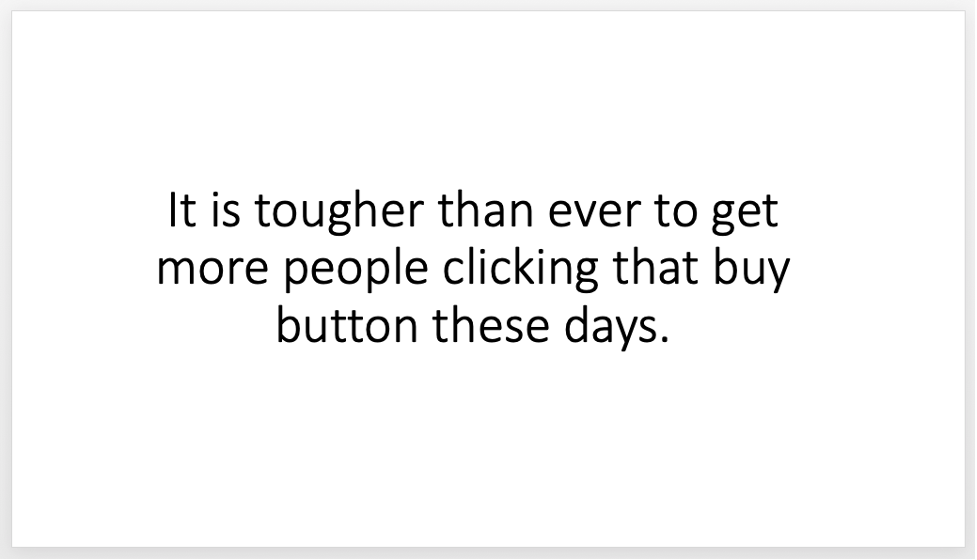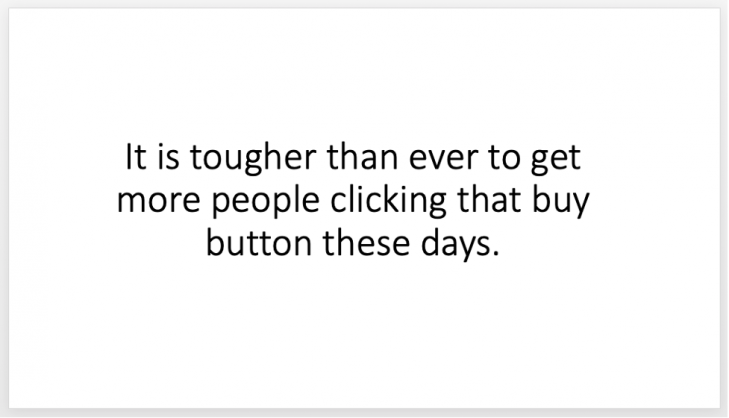 And then I want to really flesh it out. For instance:
It doesn't really matter what you're selling, whether it's a product or a service…

The reality is that it is getting harder and harder to sell…

Because there is a ton of competition out there AND…

So many things competing for our buyers' attention.
See how I really fleshed out the problem, and gave it a bit more depth?
Step 3: The Solution.
At this point in your video, your viewer is probably thinking, "Is she hinting that she has a solution for this problem?".
And of course, you DO!
You need to let your viewer know that you have the solution to their problem, and that you intend to share it with them.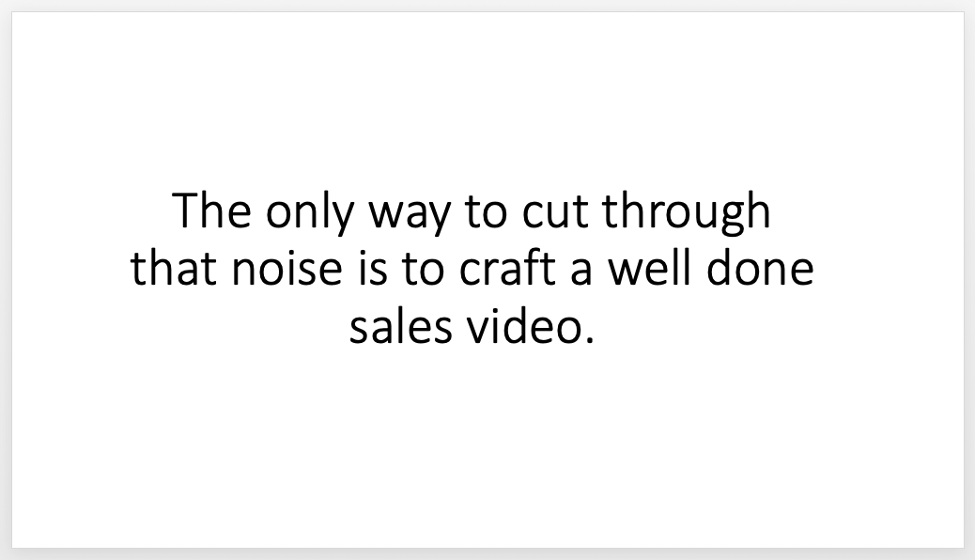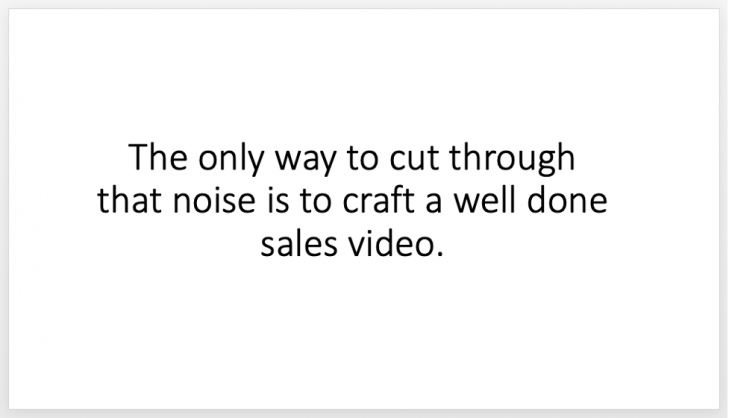 I'm going to start to seed what I'm selling, and then I'm going to really flesh this out.
With video, you can replicate the most effective form of selling – which is face to face – and the best part is that it is scalable!

You can have a lot of conversations in a short window of time!

So if you have ever wondered what the magic sauce is to double your sales then…

Stick around because I'm gonna' tell ya'.
Step 4: Establish Your Credibility and Expertise.
Next, you want to introduce yourself and let people know why they would want to know, like and trust you; and more specifically, why they would trust you to solve this specific problem for them.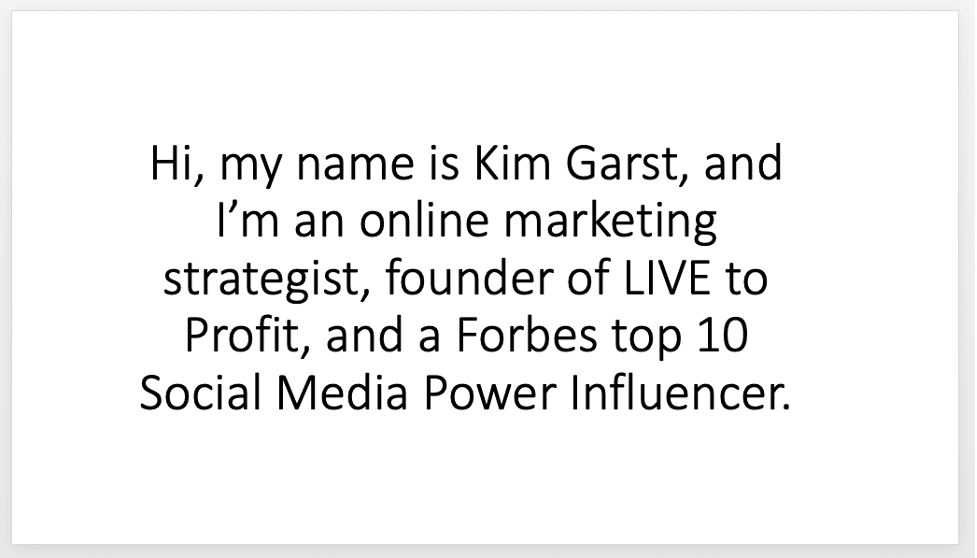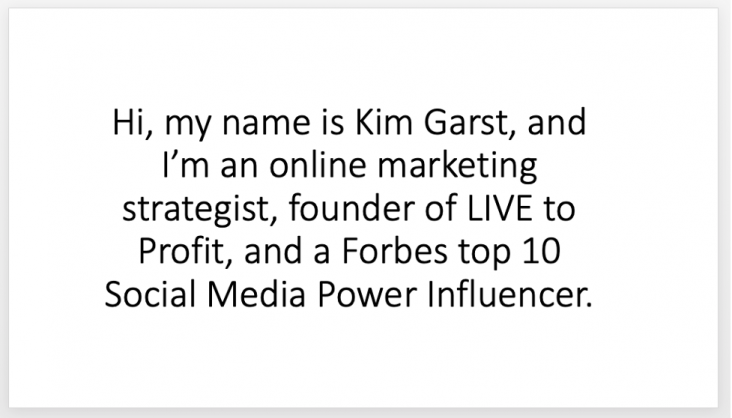 Simple enough, right?
Step 5: Tell the Story.
It's really important that you tell your viewer how or why you created your product or service. It really helps them know you get them, and that you can help them.
In my case, my perfect client is a previous version of me. I can almost always empathize with them, because I've been exactly where they are now.
If you've ever felt stuck when it comes to selling your products or services because you simply don't know how…

Or you don't have the money to pay someone to write a high-converting sales page, I can relate.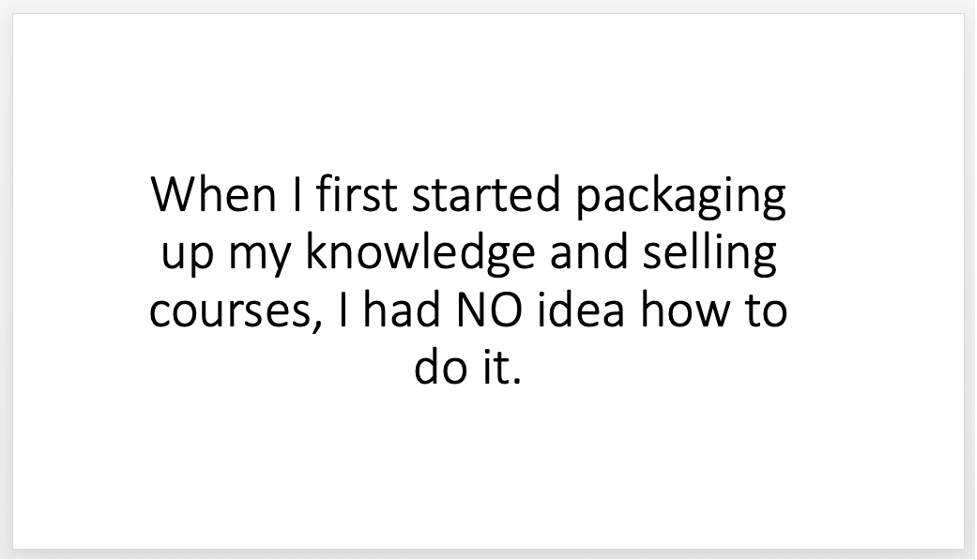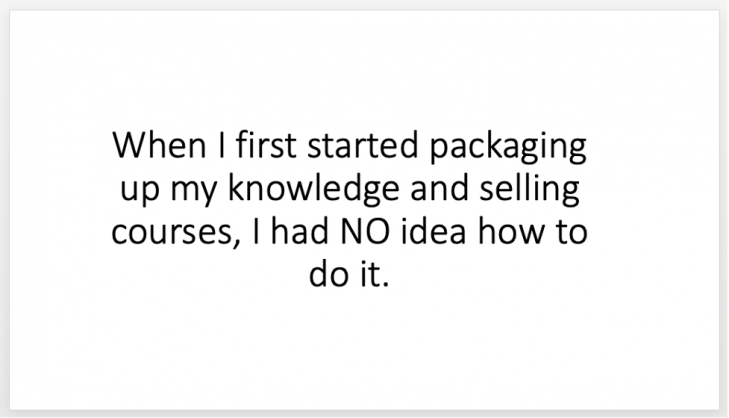 (See how I'm sharing my personal struggle with this problem?).
Posted on social media but didn't get the sales I was looking for.

Paid thousands of dollars to copywriters for sales pages that ultimately didn't convert and…

Even tried my hand at learning copywriting…ugghhh, dismal failure!
Step 6: Paint the Picture.
At this point, we want to transition our viewer to a better way of doing things.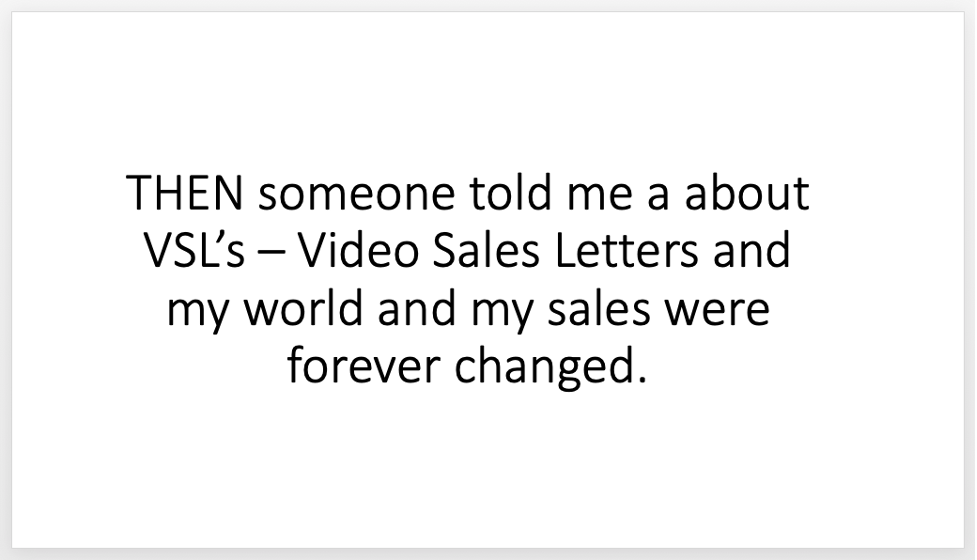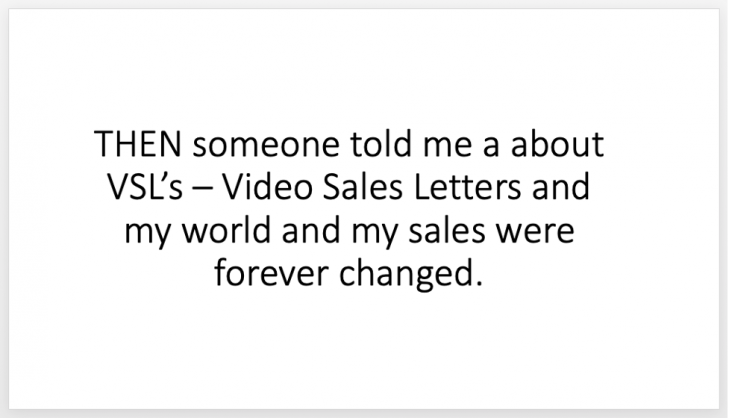 They put more dollars in my pocket than most other advertising and sales formats combined.

And I am not the only one to have discovered this secret.

I have studied top marketers for years and found that almost all of them are using a simple formula…

To create short videos that generate tons of sales in a short period of time.
Step 7: Restate There is a Solution/Hope.
You want people to really know there is a light at the end of the tunnel.
This is where people really start to believe there is a solution for their problem, and that you have that solution.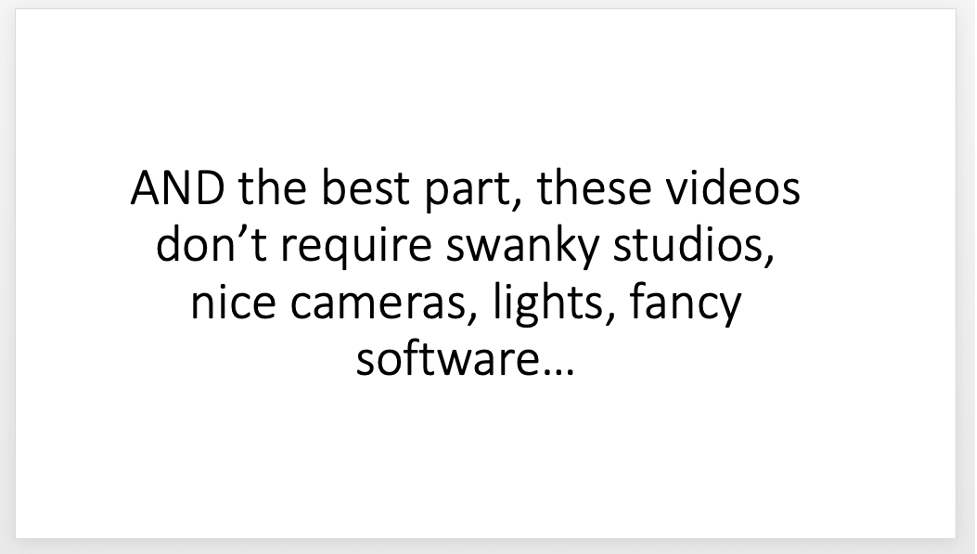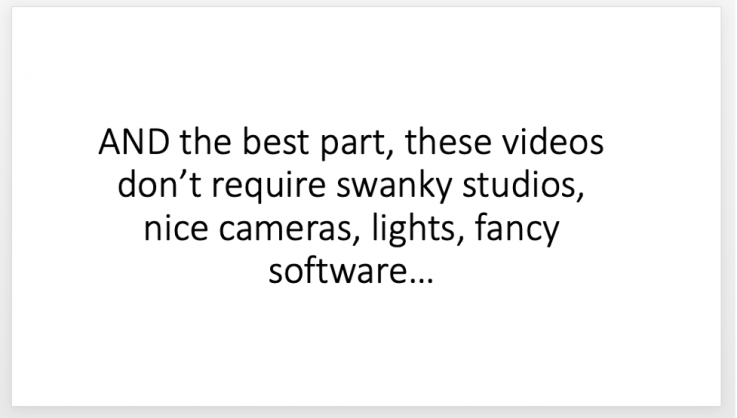 Or even YOU.

YOU don't have to be in front of the camera to create a high-converting sales video!
If you have statistics you can share that relate to your problem, now is the time to use them:
Did you know that normal "sales pages" convert between 1-2% of visitors?

A landing page with a video sales letter can convert between 5-10% of visitors.

Who doesn't want that, right?

In this video, I'm going to show you how you can get your hands on this formula…

So you can double, triple, or even quadruple your sales.

The problem with creating video sales letters is that most of us…

Don't know what to say or how to say it to get people to click that buy button.

We need a simple way to just fill in the blanks.
Step 8: Introduce Your Solution.
This is where you not only introduce your product…you introduce it by name.
Using my example, I'm going to let my viewer know that I have the solution, and that it's called VSL to Profit: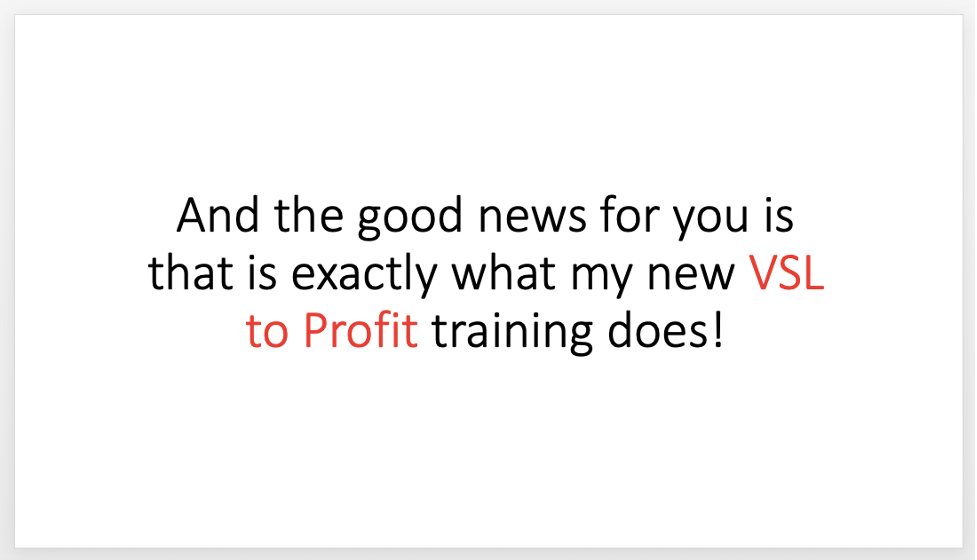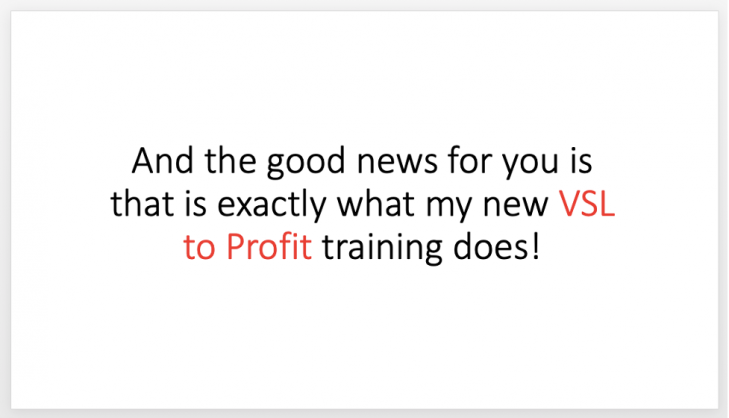 Step 9: Overcome Objections.
In this step, you want to eliminate your viewers' objections that might keep them from buying. So it's important that you have a good understanding of what they might need to overcome.
Using my VSL to Profit example: many people feel like they can't create a video sales letter because they're not "techy" or have no experience with making videos, or because they don't like to be in front of the camera.
So I'm going to identify and overcome those fears and objections: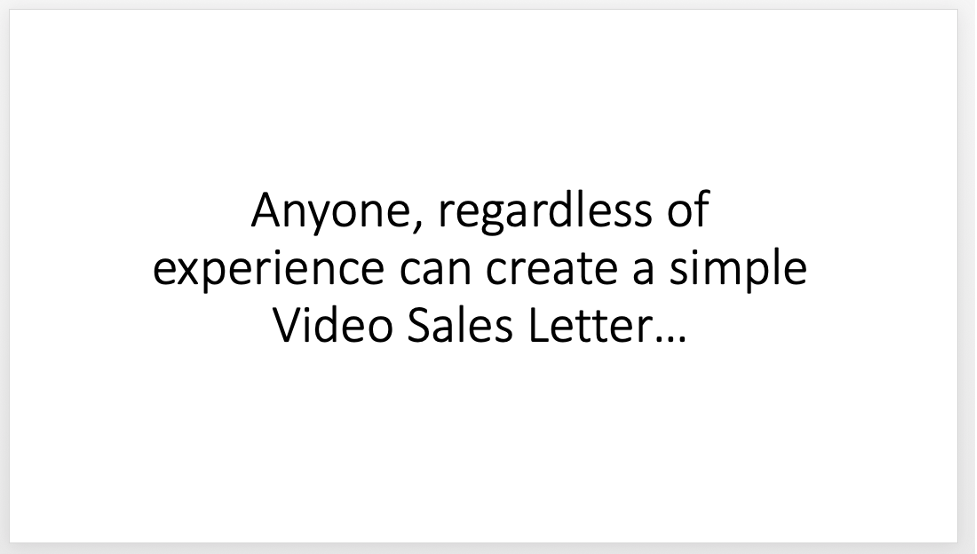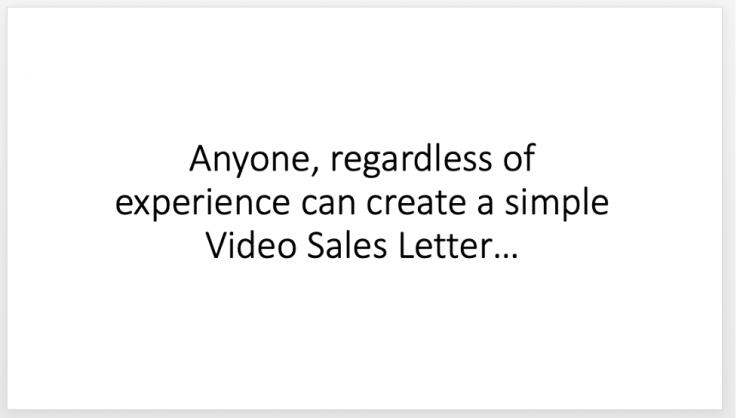 And finally start to get conversion rates between 5% and 10%…

Without a lot of sales experience, hiring a high-end copywriter…

And YASSS, even without YOU needing to be on camera!
As you can see, I take all the objections people might have, lay them out there, and take them away.
Step 10: Explain the Benefits.
This is where you start to talk about the big transformations that your product or service offers.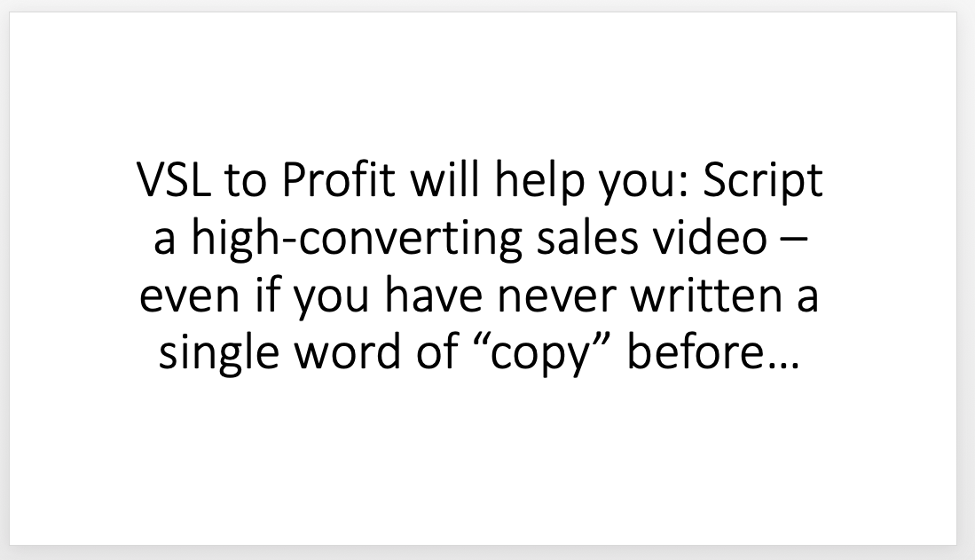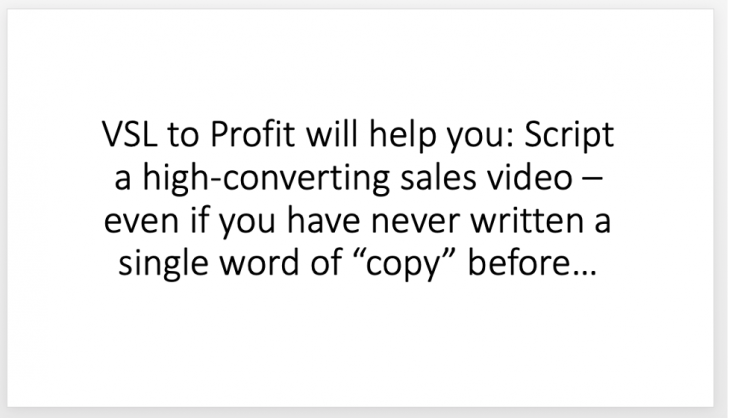 My fill-in-the-blank template will make this quick, painless, and almost impossible to screw up!

You will learn a simple, step-by-step formula that (when followed) can turn your most skeptical prospects into buyers. 

I will share my top-secret tips on how to record and produce this video sales letter without the fancy-schmancy software or equipment.

I'll also share one proven trick that can boost your conversions by at least 25%.
As you can see, I've laid out exactly what's in it for them.
Step 11: Paint the Possibilities.
At this stage, you want to help people imagine what their life would be like if they had your product or service.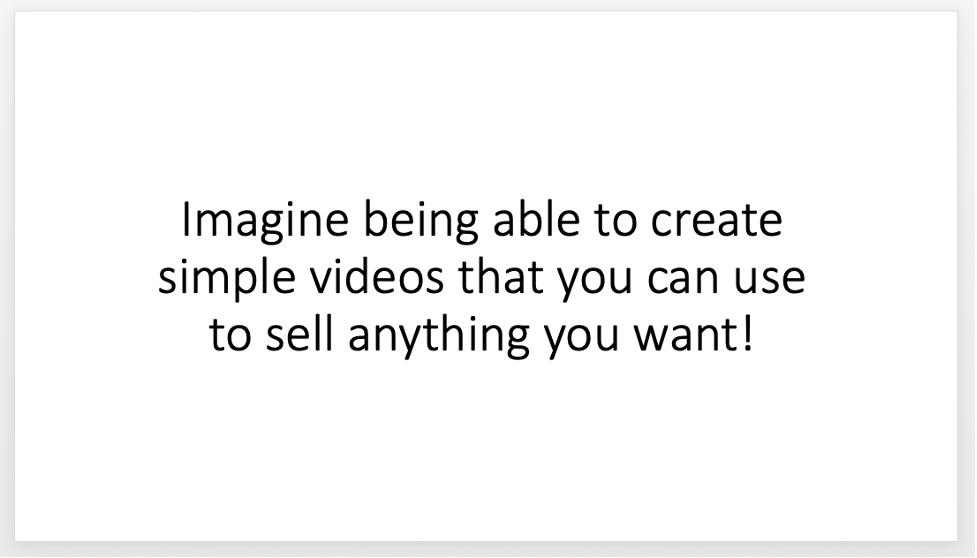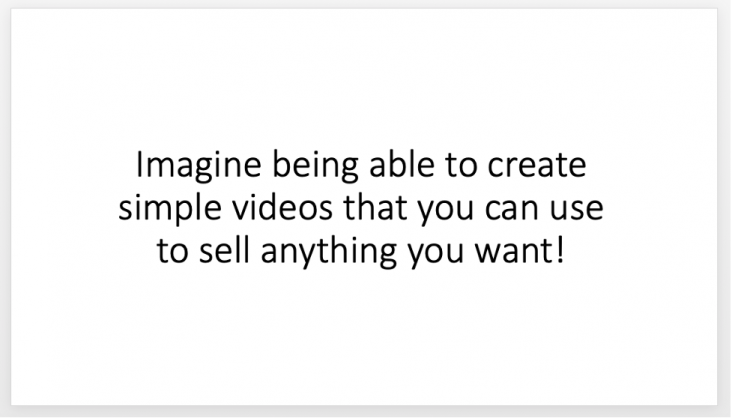 Let this one soak in for a second: Who wouldn't want this? I'm telling you, it was such a game-changer for me when I realized I didn't need to hire a copywriter, but could just follow a simple, fill in the blank formula with whatever I was selling. Imagine:

being able to convert 6, 7, up to 10% of your visitors into paying customers!
having affiliates lined up to sell your products or services, because your offers are flying out the door…
finally having sales high enough that you could afford to invest in paid traffic.

And imagine feeling like you're finally generating the amount of revenue that you want online.
Step 12: Add Awesome Bonuses
You want to make it uber-tough for them to say no to your offer, so you'll want to add some amazing bonuses!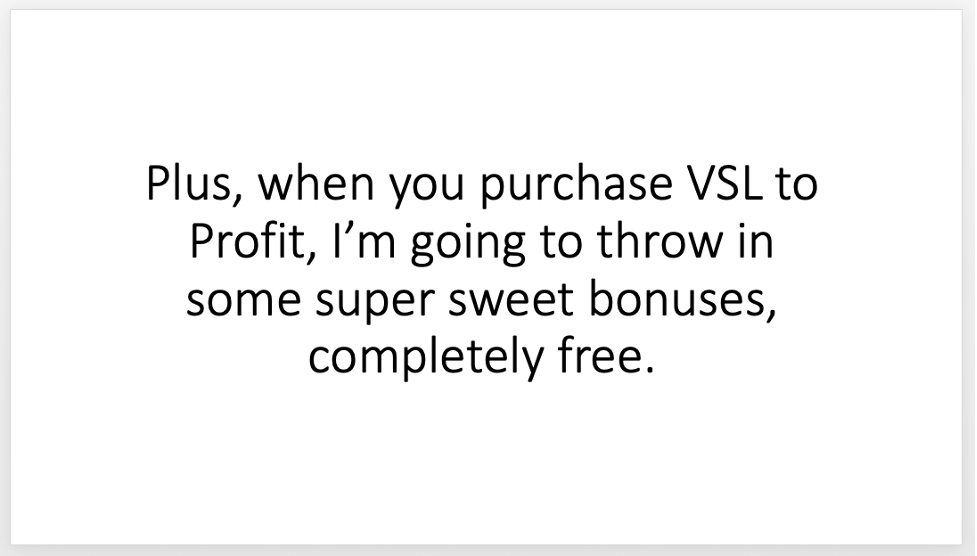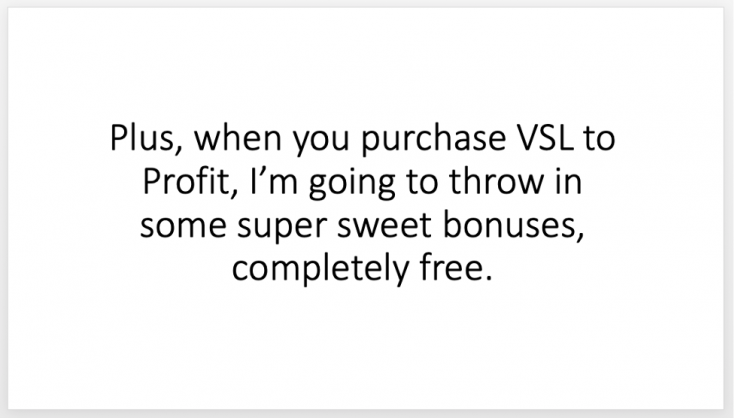 VSL Landing Page Builder – I walk you through, step by step, how to create a high converting page that your video lives on in just a few minutes, even if you aren't uber-techy. Value: $197

VSL Marketing Blueprint – I'm going to share how to use your VSL to make sure you create the most profit you can for your business. Value: $497

VSL PowerPoint Template – I'm going to give you my template so that you can take slides and reword them to fit your product or service so that you never had to start from scratch again. This bonus could save you weeks of time!  Value: $497

(There's a formula for which fonts to use and how to center your text, and the VSL template gives you a baseline to operate from. All you have to do is edit it, so it will save you hours of time!)
As you'll notice, I also assigned values to everything. You start to seed how much value is in what you're offering, before you ever tell them what the price is.
Then, I'm also going to give them access to the private Facebook group:

A private Facebook group – because of the times we are in right now (CoronaVirus time), I wanted to get this content out as fast as possible and do so in a hands-on way.
I want my viewer to know that the course is very intentional and hands-on, and that there is a very specific outcome. I also want them to know my team and I are with them every step of the way, offering support and feedback:
We will be reviewing your scripts, your videos, and offering up personalized feedback. Value: Priceless.
Step 13: Stack the Value.
This is where you want to lay out the value of your offer: including your main offer and your bonuses.
So if we sum it all up…

VSL to Profit LIVE Training: Value $997

Marketing Blueprint: Value $497

PowerPoint Template: Value $497

Private Facebook Group: Value Priceless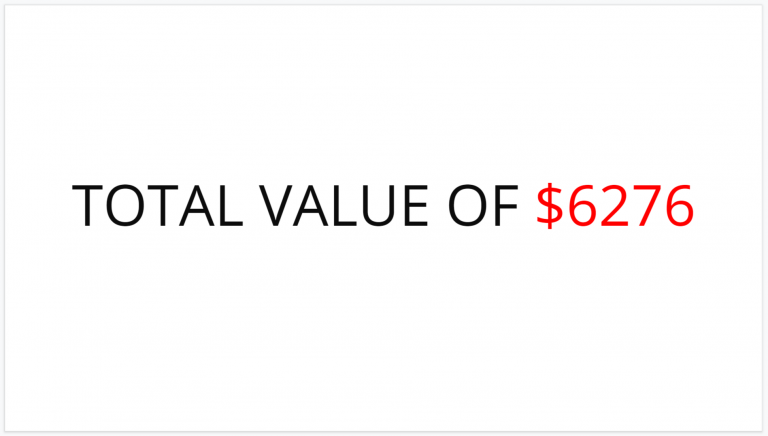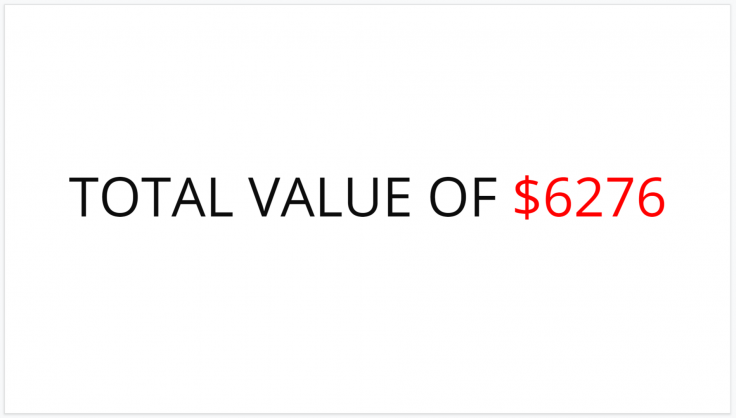 As you can see, I've laid out all the bonuses, along with their individual values.
At this point, people are probably thinking, "I can't afford this!". But then we're going to quickly roll into the special "no-brainer" price (we'll do this in step 15)…because you want to make it as hard as possible for them to say no.
Step 14: Take Away Any Last-Minute Objections.
This could be cost, or it could be something psychological like fear.
In any case, you want to start to identify those core concerns.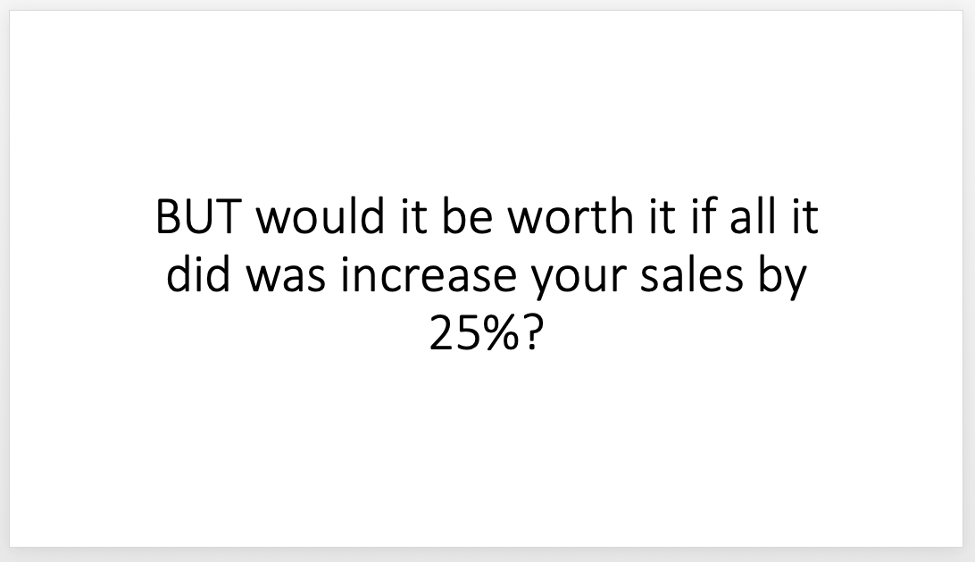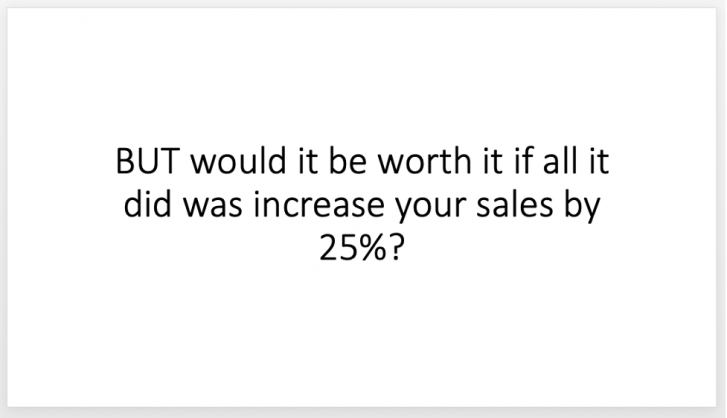 Or allow you to launch a new product in 24 to 48 hours?

Or help you stand out from the rest of the noise out there?
Step 15: Make a Call to Action.
This is where you tell them the price and ask them to make the purchase.
I decided to go with a retail price of $997.

But due to the times we are in, CORONA VIRUS time, I want to get this into as many hands as possible, at a price that's a no-brainer.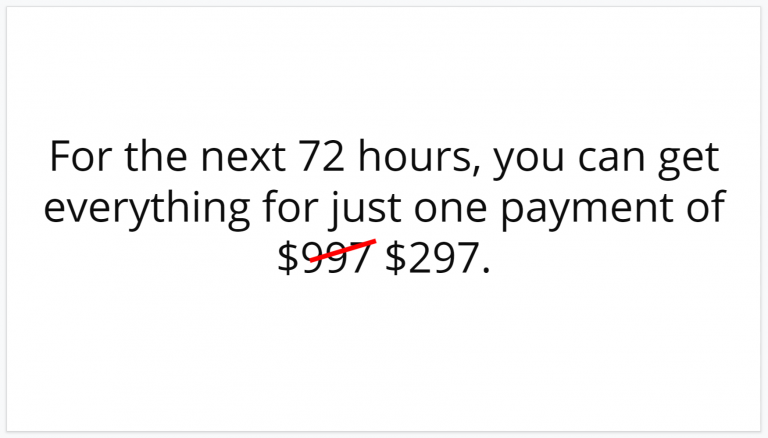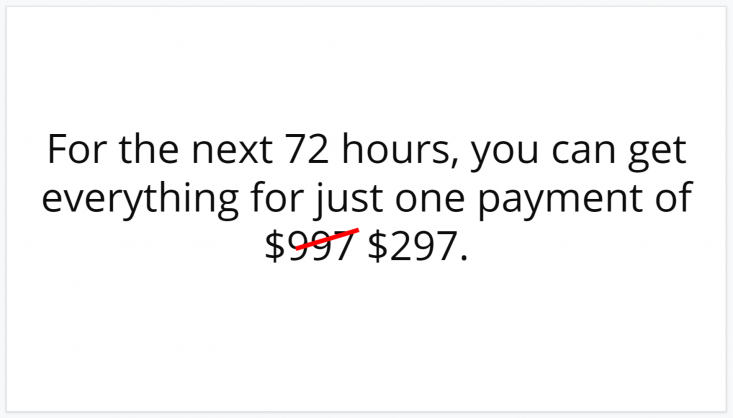 Then I want to go on to remind them of the transformation they'll experience from taking the training:
Remember, this training is designed to help you get quick profit and more sales…

And get control of your income so that you never have to worry about where your next sale is coming from.
I really key in on this, as this is a huge problem for a lot of my community right now. They've lost revenue, and they need to replace it. In many cases, they're reliant on someone else for that revenue.
But when you take control of your own destiny with your knowledge, resources and offers, you never have to worry where your next sale is coming from!
Step 16: FOMO (Fear of Missing Out).
And the last step: Remind them that this offer won't last forever.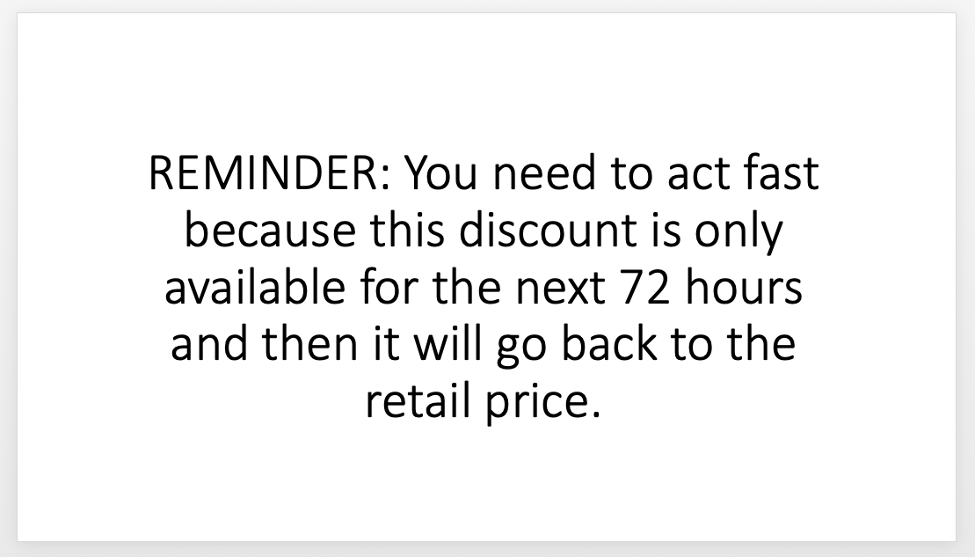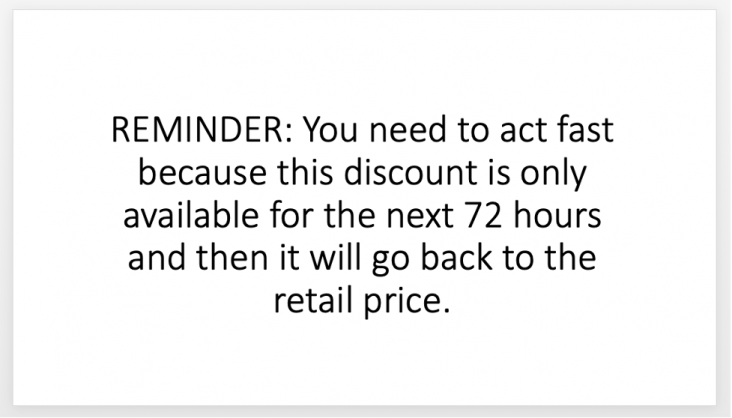 And That's it! That's THE Formula for Writing a Video Sales Letter!
As you can see, this is a very systematic step-by-step formula.
You can take these steps right now and run with them!
And if you need more help?
In the VSL to Profit training, we go through the formula and break it down in more detail. We also give you the fill in the blank formula template so you don't have to build your videos from scratch as well as the story based landing page template.
The course is based on a very simple methodology that anyone can do. You'll get feedback from me and my team, and you'll come out the other side of the training with a finished video sales letter.
It doesn't get much easier than that!
Ready to start creating your video sales letter? Click here to join VSL to Profit now.
I would love to know if you use the steps above to create your video sales letter! Share a link to your VSL in the comments below.
About Author