Once you've made the decision to create an eBook, you have some decisions ahead of you. How will you format it? How will you go about actually publishing it? What tools or software will you need to actually take your eBook to market?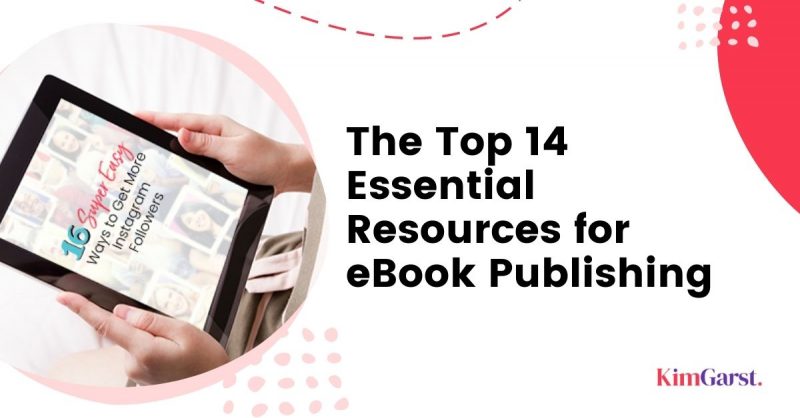 In this post, I'll share 14 of the top resources for creating, formatting and publishing your eBook.
Some are free, some are low cost, and some require an investment…but all are worth it!
1. Amazon Kindle Direct Publishing (KDP)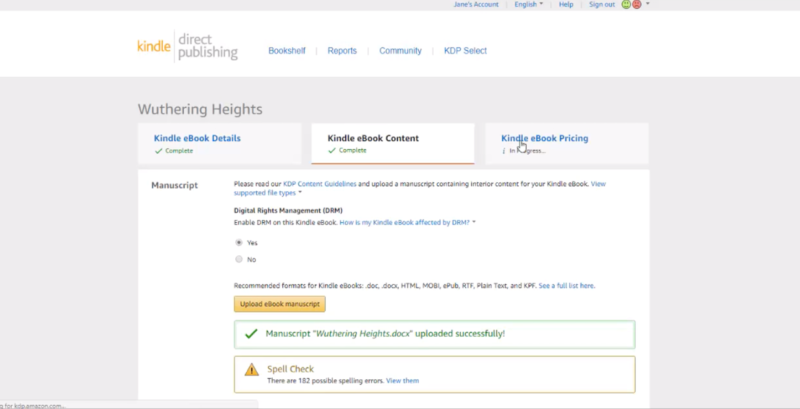 Want to sell your eBook on Amazon? Then their Kindle Direct Publishing service will be an invaluable tool for you! Amazon KDP is an all-in-one eBook publishing tool that will let you format your eBook for Amazon, create a cover for your book, determine the pricing, preview how your book will look on different devices, and so much more! Price: You can use all their tools for free. Keep in mind that this resource for eBook publishing will take a percentage of your sales once you start selling.
2. eBook Launch

If you're looking for a resource for eBook publishing that can simply take your manuscript and run with it, check out eBook Launch. They offer eBook editing/proofreading, cover design, and formatting services. If you want a highly-professional looking, expertly-formatted eBook, look no further! Price: Premade covers start at $99, custom covers start at $349. Editing costs 1.5 cents per word, and formatting starts at $29 for one format.
3. BookBaby

BookBaby offers absolutely everything you need to self-publish your eBook. You can order services like editing, design, formatting or distribution a la carte, or take advantage of their "complete self-publishing package". There is literally nothing BookBaby can't do for you when it comes to creating and selling your eBook! Price: eBook formatting starts at $99 and cover design starts at $249. For customized pricing for all their services, you can use their pricing estimate tool.

Want to sell your eBook on BN.com? Their self-publishing service gives you access to all the tools you need to format and sell your eBook on their site, including complete analytics so you can track your sales. They also offer free advice and tools to help you market your book on the site. Price: You can use all their tools for free. Keep in mind they will take a percentage of your eBook sales once you start selling.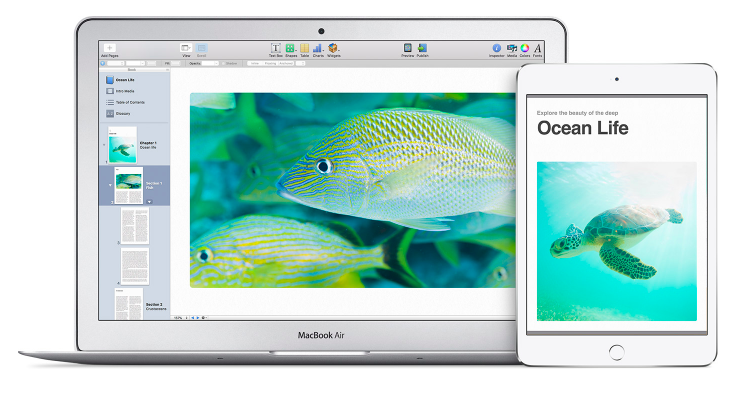 If you have an Apple device, you're in luck: Apple offers a free eBook creation and publishing app called iBooks Author. This resource for eBook publishing will let you create a glossary and table of contents for your eBook (which is actually trickier than it sounds!), choose from a variety of customizable templates, and prepare your eBook for sale on the iBookstore. Price: Free for Apple users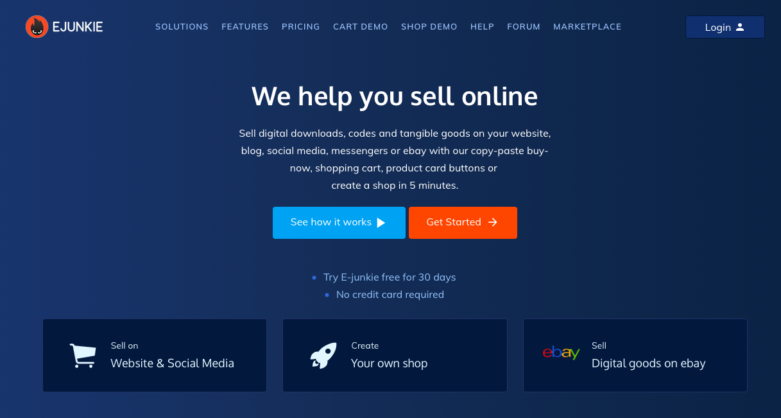 E-Junkie is a great, low-cost tool for selling your eBook on your website or via social media. Simply create an account, upload your eBook files, and you're ready to sell! They also give you the ability to easily set up and manage your own affiliate program, making it easy to find other people to sell your book. Price: Starts at $5/month
7. Lulu

Lulu is another great full-service self-publishing resource for eBook publishing. They offer help with creating, formatting, pricing and publishing your eBook. They also offer a professional publishing service which includes editing, cover design, formatting, and publishing. Price: Free for their basic services. Full-service packages start at $999. Note: When publishing with Lulu, they will take a percentage of your sales. Specific fees can be found here.
8. Calibre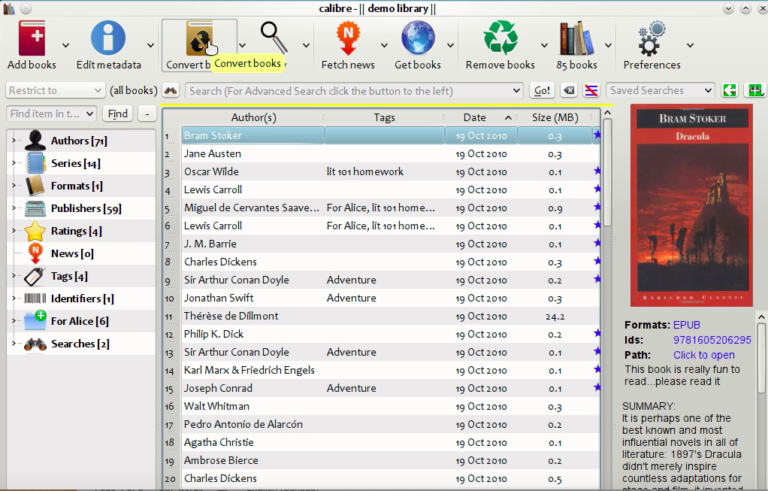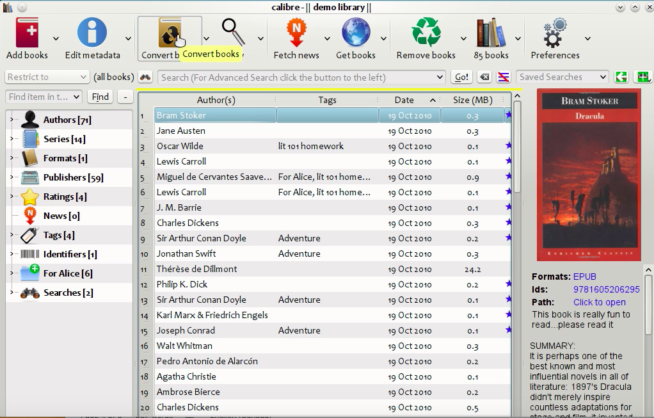 If you're looking to go the DIY route for formatting your eBook, Calibre may be the right option for you. This completely free, open-source software will let you convert your eBook into a variety of popular eBook formats, and even edit your existing eBooks. While it's not the prettiest or most user-friendly tool out there, the fact that it's 100% free makes it worth trying! Price: Free
9. FlightDeck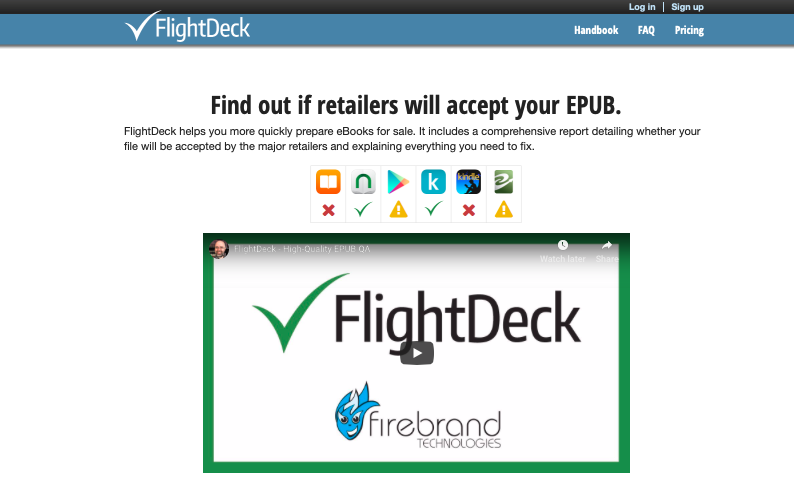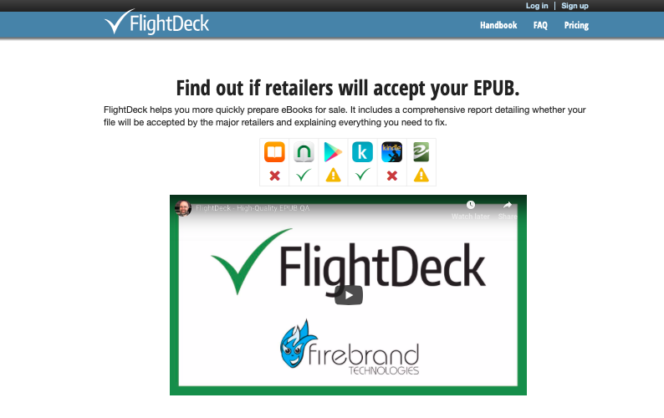 Want to publish your eBook in EPUB format? FlightDeck does the heavy lifting by helping you identify and fix any EPUB formatting errors, and lets you know whether your EPUB book will be accepted by the most popular retailers (Amazon, Kobo, etc.). Price: Starts at $15/month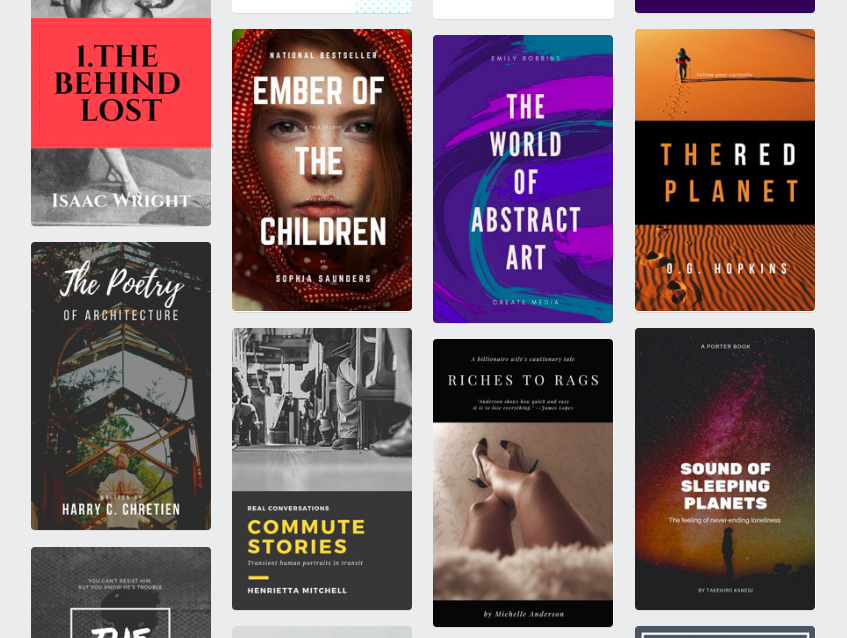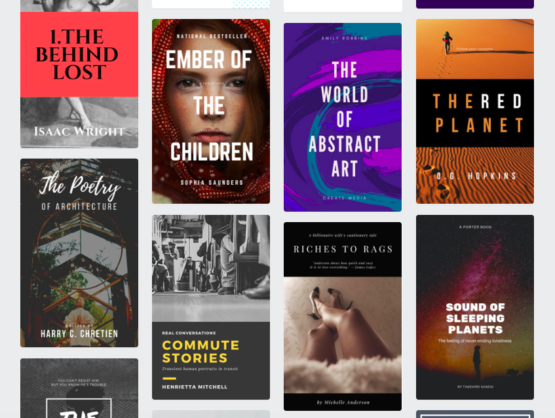 Many people don't realize that one of my all-time favorite graphic design tools also lets you create amazing eBook covers! Using one of their MANY free eBook cover templates as a starting point, you can customize the fonts, colors, graphics to make your cover 100% your own which makes this an amazing resource for eBook publishing too. Price: Free
11. Boxshot


Ever wonder how people create those cool 3D eBook cover photos? Boxshot Lite lets you create your own 3D book cover, free! While the free option will help you create a basic 3D rendering of your eBook, Boxshot 4 will really let you take things up a notch, allowing you to create professional-looking 3D mockups with customizable graphics and shapes. Price: Free for Boxshot Lite. Free demo available for Boxshot 4, and the full version starts at $99.
12. BookCore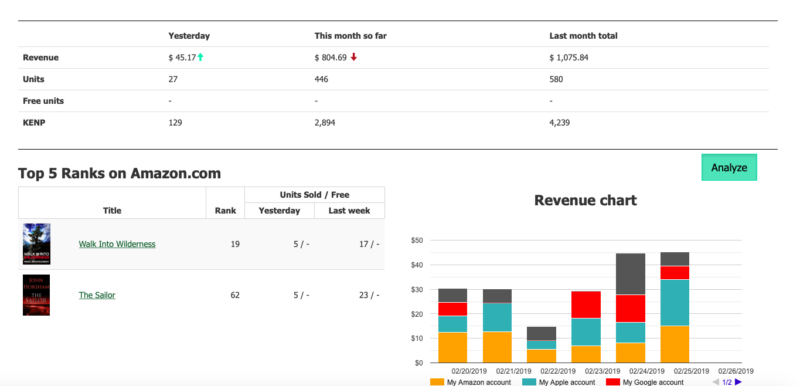 Want an easy way to track ALL your eBook sales – on every platform? BookCore lets you do just that. You simply select the platforms you sell on, and you can track everything you need to know about your sales: including reviews, rankings, revenue and more. Price: Free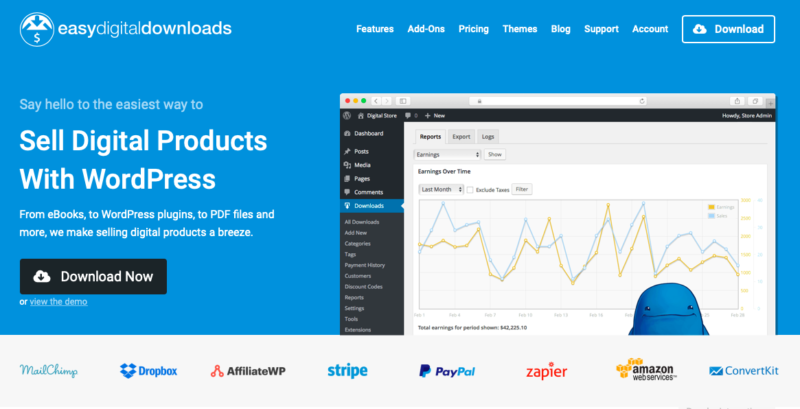 If you're going to sell your eBook on your website or blog, you're going to need a way to actually deliver it. Easy Digital Downloads is a WordPress plugin that lets you easily sell directly from your site. Simply install the plugin, add your eBook files, and you're good to go! It also gives you the ability to offer coupon codes and to track your sales activity, and even lets you add a shopping cart if you offer multiple products. Price: Starts at $99/year
14. Reedsy Book Editor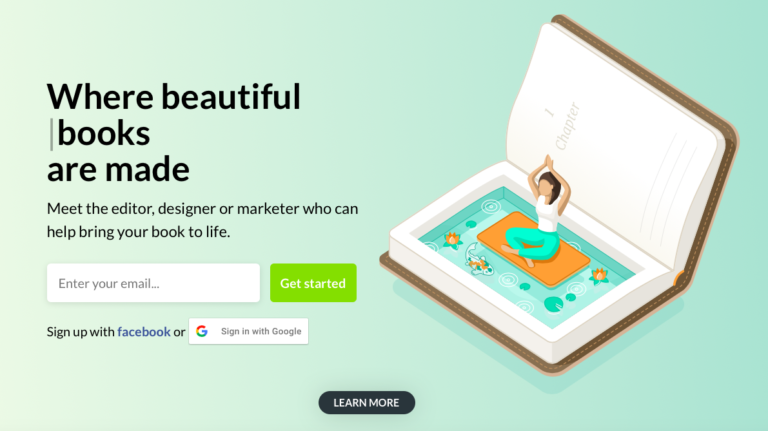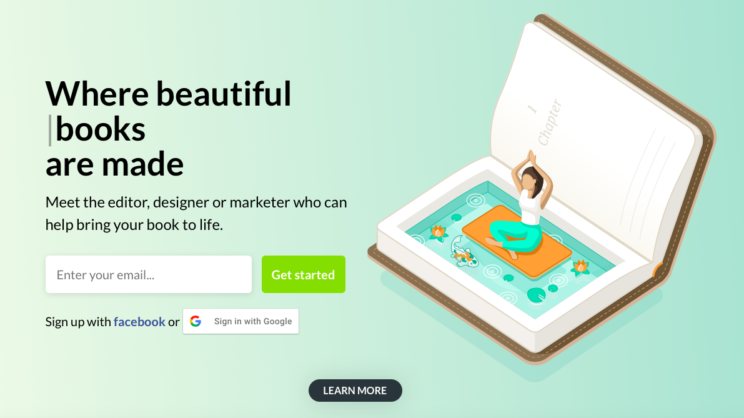 This is a fantastic all-in-one option that will help you write, edit and format your eBook. Instead of writing your eBook in Word or Pages and then having to figure out all the formatting stuff, you can actually write your draft directly in Reedsy Book Editor, and it takes care of the rest for you…automatically. This means that once you're done writing, you can immediately export your book into a beautifully-formatted PDF or EPUB file. And if you need some expert help along the way? Reedsy gives you the option to hire a variety of professionals to help you perfect your book: from editors to designers, to marketers, and more. Price: Reedsy offer lots of free tools like 10-day writing courses, a book title generator, and their PDF/EPUB typesetting tool. If you choose to enlist help from one of their editors, designers or marketers, you can receive quotes for each of those services.
Final Thoughts
As you can see, there's a tool out there for every step of the eBook publishing process. This means that regardless of your technical ability (or inability!) or budget, there's a resource out there that's just right for YOU! Need more help in creating an eBook? Check out these helpful posts: How to Write, Publish, and Sell an eBook: The Guide to Becoming an Authority in Your Niche Through Book Authorship 17 Mistakes to Avoid as a New Author 10 Tips to Choosing a Book Topic that Your Target Audience Will Want to Read
Which of the tools above are you going to use? Let me know in the comments below!
About Author