One of the biggest challenges when it comes to going live or creating videos is looking and sounding GREAT.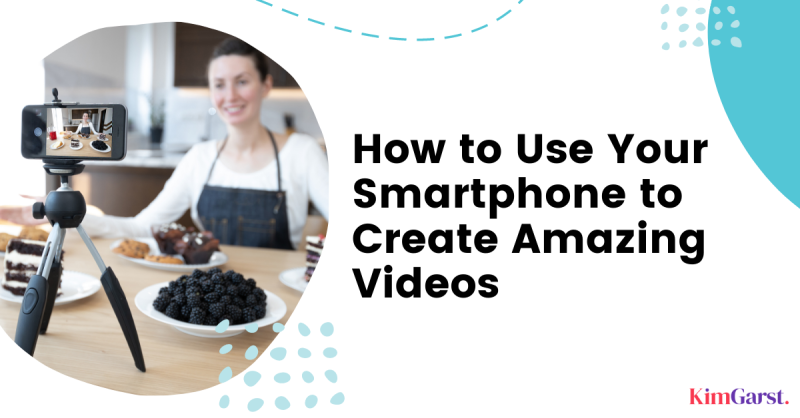 Most of us don't have a ton of money to invest in fancy cameras and audio equipment. But fortunately, we DON'T need to spend a lot of money to create ah-may-zing lives and videos!
In this post, I'm going to share some super-simple tips that my good friend, Kerry Shearer shared on my Marketing That Grows Your Business Show on how to look AND sound amazing using JUST your smartphone! You can catch the full episode here.
Kerry has been an entrepreneur for 10 years, and specializes in teaching other entrepreneurs and communication teams how to create effective live and recorded videos while looking and sounding amazing using their smartphones.
Feeling a little skeptical? Keep reading to find out how YOU can create amazing videos too!
How to Use Your Smartphone to Create Amazing Videos
Want to get started creating videos with your smartphone? Following are 6 simple, non-techy tips anyone can use to create high-quality, captivating videos.
1. Dress in a Way that Reflects Your Brand.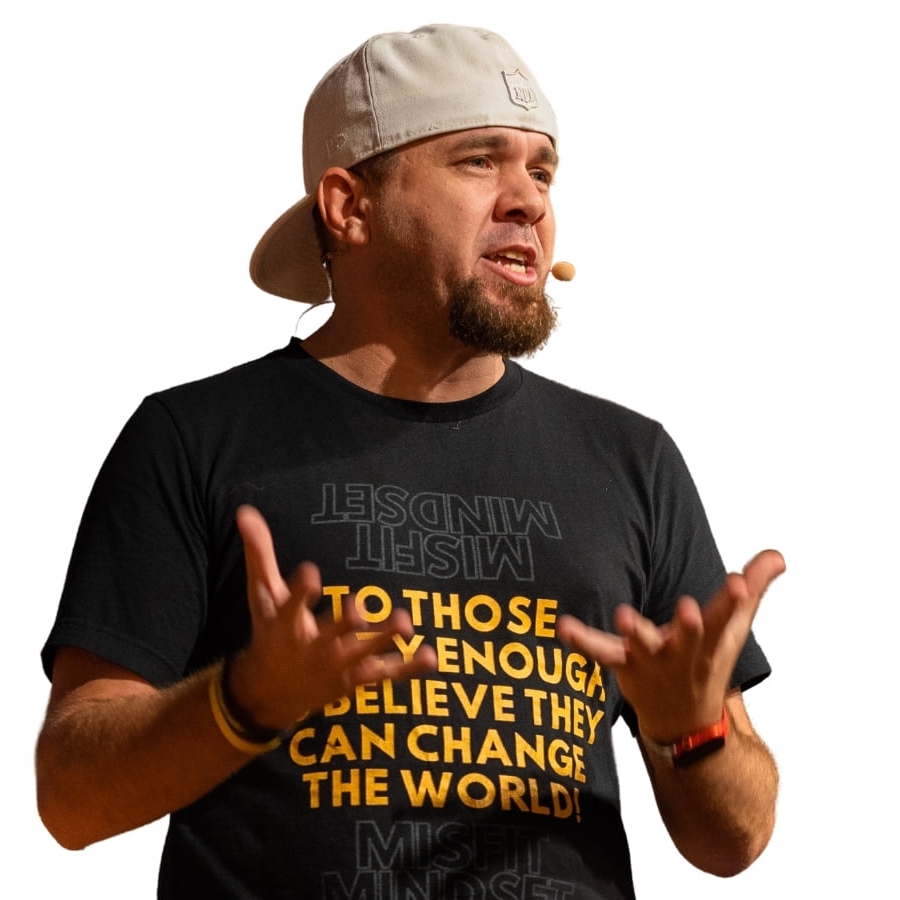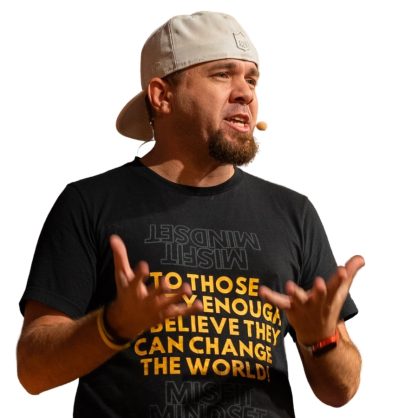 Brian Fanzo is known for wearing a hat…it's part of what sets him apart!
If you look at influencers and experts you follow, you'll see they often dress in a way that helps them stand out. For instance, digital futurist and speaker Brian Fanzo always wears a hat…and this has become a defining characteristic for him. It not only represents his brand, it strengthens it! 
As you think about your own brand, what brand colors have you chosen, and how can you incorporate those into your set or your wardrobe? Or are there any items you're known for (or want to be known for) that you can incorporate into your videos?
Kerry pointed out my own red glasses, and how those have been part of my brand over the past few years. Even something as simple as unique glasses can set you apart and help you get known!
2. Positioning and Lighting are Key.
It seems like the most natural thing in the world to just hold up your smartphone and start filming…but there's actually an art to getting it right!
The first thing to avoid, according to Kerry, is the "up the nose" shot <grin>. The key to avoiding this is to make sure your smartphone is at eye level.
Another common mistake Kerry sees is people sitting in front of a window. When you do this, your exposure won't be quite right. Instead, he recommends setting up your artificial lights to your side, and even right behind you. The one behind you is called a "hair light", and will help set you apart from your background.
Not sure what types of lights to use? The ones I use and recommend are the Elgato lights. They're adjustable, and give off beautiful soft lighting. Highly recommend!
Finally, Kerry recommends making sure you have a steady shot when filming. This will mean using some sort of tripod or gimbal. Again, this doesn't need to cost you an arm and a leg! 
You can grab a tabletop tripod that will let you shoot horizontal or vertical video, and it will only cost you around $25.
Another great option is a smartphone gimbal. It lets you move all over the place, while always keeping your camera steady. It's a great alternative to a tripod when you're on the go, and you can get a great one for around $119!
3. Be Prepared…but not Scripted.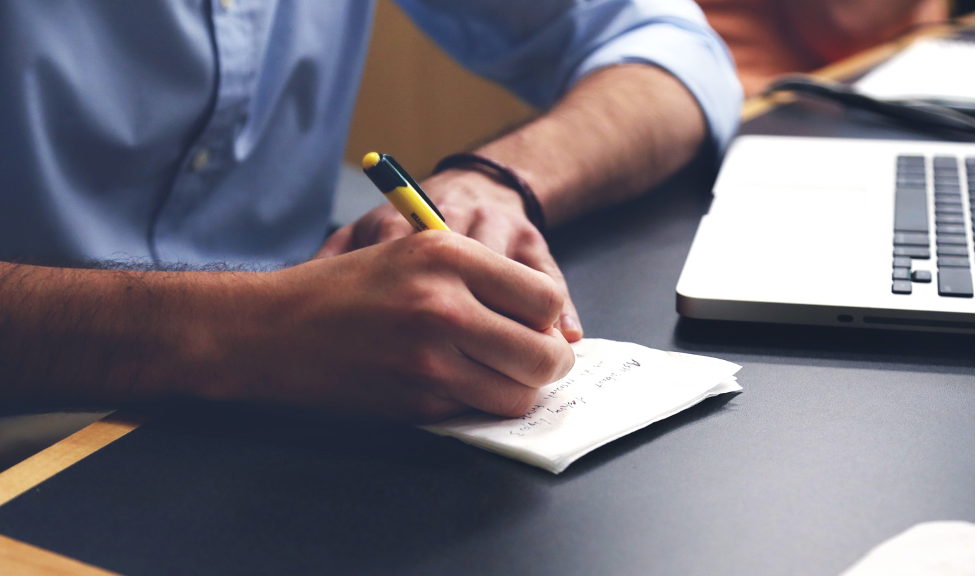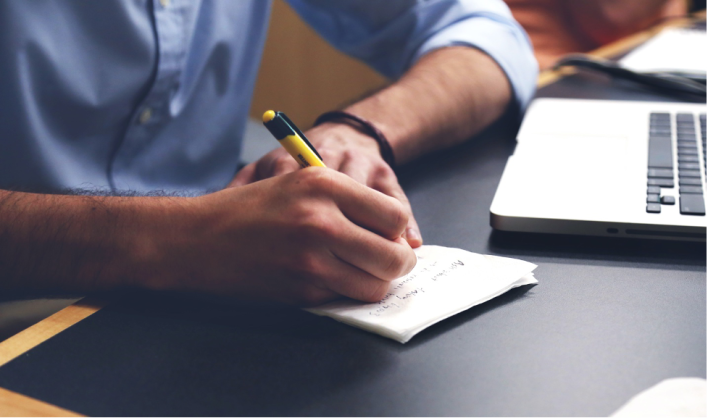 Remember: Your viewers want to see the REAL YOU…not some super-polished version of yourself! For this reason, you DON'T want your videos to be completely scripted.
That said, Kerry definitely recommends having three to five bullet points you're going to talk about on the video: "Ideally, you know your topic, [and] you can talk about [it]. You're passionate about [it], so some bullet points are really all you need to keep on track."
When I started out doing videos, I often included three simple steps for my audience. I have always found this type of content easy to create, and easy for my audience to consume. And there's a lot of value in that!
4. People will Forgive Poor Video Quality…but not Poor Audio Quality.
I can't stress this enough! 
According to Kerry, your built-in mic is NOT enough. They will often pick up all sorts of distracting sounds your audience doesn't need or want to hear.
Instead, Kerry recommends using a plug-in microphone. This will ensure your audio is always crisp and clear. He even recommends using a mic when you're sitting down indoors…this will ensure the sound doesn't bounce off your hardwood floors or walls, and that it remains nice and consistent so you can sound amazing using  just only your smartphone.
And again, good equipment doesn't need to break the bank: for $10-$20, you can grab a mic off Amazon and significantly improve the audio quality of your smartphone. 
If you're going to be having guests or doing interviews, Kerry also recommends using a splitter. A splitter simply lets you plug two mics into your smartphone. This will allow each host or guest to use a mic, and to achieve the best audio quality possible. 
5. Know Ahead of Time Which Platform(s) Your Video is Going to be Viewed on.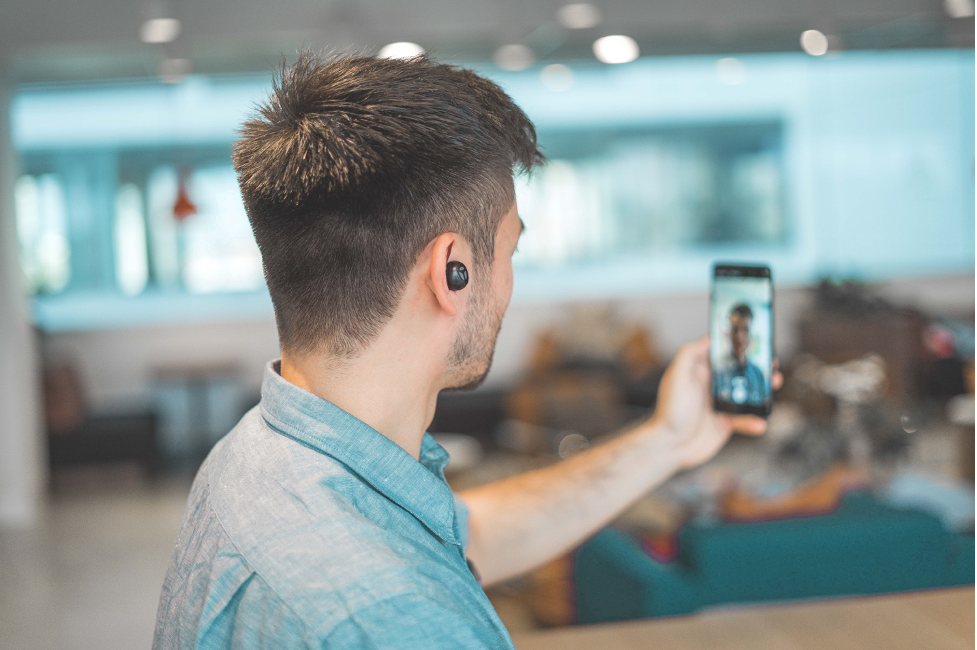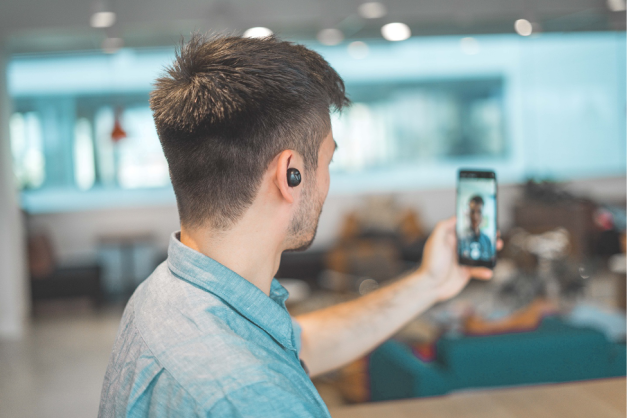 Before you shoot your video, know where you're going to share it and how and where people are going to view it.
For instance, if you're doing a Facebook or Instagram Live, you'll want to shoot vertically as this is how people on those platforms will want to watch it (on their phones). 
But what if you want people to be able to watch from their 85" TV in their family room? Or on the projection system at a conference or in a boardroom? This will require you to film horizontally, so keep this in mind when you shoot.
It's also important to consider ahead of time whether you want to repurpose your videos, and this will also help determine how you film them.  
6. Use Smartphone Apps for Basic Video Editing.

Not only can you use your smartphone to shoot your videos…you can also use it to do some basic video editing!
If you have an iPhone, it probably came with iMovie built in. Worst case, you have to pay an additional few bucks to download it. iMovie lets you edit horizontal videos really easily, and the end result is great.
Another app Kerry and I both use and recommend is InShot. For $14.99 per year, you get a great photo editing tool that's constantly updated, and that will always work with your current operating system. 
Inshot lets you import your video, add text, transitions, background music, and much more.  And again – all right from your smartphone.
A third app Kerry recommends is Adobe Premier Rush. This is a more advanced tool that lets you add multiple videos and audio layers…though you can also just use it for the basics!
You can even try out the free version which lets you create three projects before you buy. 
I also wanted to mention another type of app I think some of you might already be familiar with: complexion enhancers like Facetune. These let you import your video, and you can then smooth out your lines, add lipstick, conceal or touch up your face, etc.  We can all use a little help smoothing out the rough edges sometimes, right? <grin>.
Final Thoughts
These are all fantastic tips to get you started creating your own videos and sound amazing using your smartphone. But one thing I wanted to ask Kerry was this: what types of videos actually attract viewers?
According to Kerry, the best videos motivate, educate, delight, and inspire. They have heart, and viewers really connect to them.
The best videos motivate, educate, delight, and inspire. They have heart, and viewers really connect to them.
Click To Tweet
Engaging videos are also timely and offer high-value content. With so many videos out there right now, yours really need to be worth people's time!
Kerry also reminds us that making a great video requires being yourself. People don't want to see an anchorperson – they want authenticity. 
Finally, Kerry recommends having the spirit of giving when you create a video…be really helpful, impact your viewers' lives, and reassure them. 
I can't agree strongly enough!
Which of the tips above did you find most helpful so you can look ad sound amazing using just your smartphone? How are you going to use them for your own videos? Share in the comments below!
About Author