Social media marketing requires daily effort and involvement.
This means it's definitely not a "set it and forget it" endeavor!
The social media landscape is constantly changing, and what worked a year ago may not work today. That's why it's so important to always be testing and trying new strategies.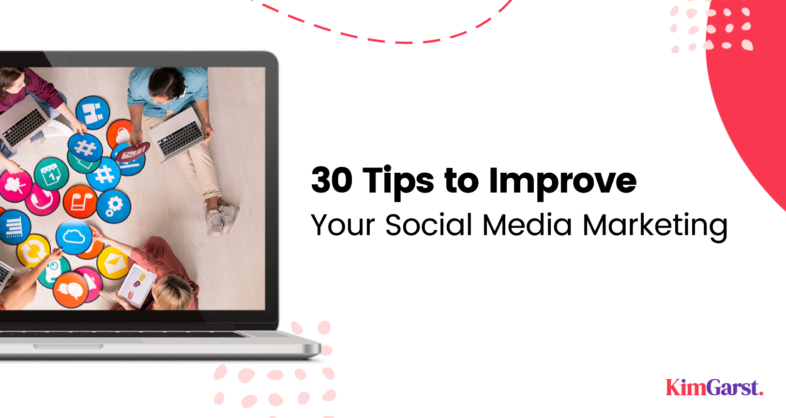 Updated: January 18, 2021
To help you with this, I've put together this list of 30 tips to improve your social media marketing!
How to Improve Your Social Media Marketing
1. Incorporate Images – Always, Always, Always.
We know that using images results in increased engagement and reach on social media. For instance, did you know that tweets with images get 150% more retweets?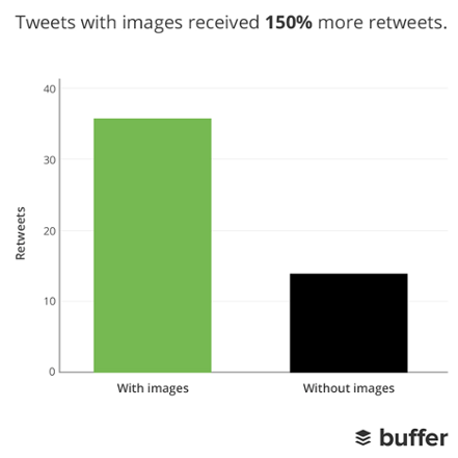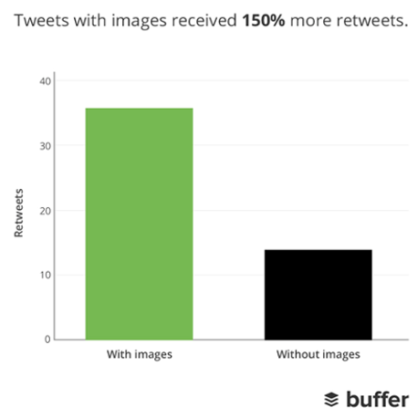 I use visual content to get HUGE reach on my social media. Some of my favorite ways to do this include:
Posting images with motivational or inspiration quotes
Posting images promoting a contest or giveaway
Sharing infographics my audience will find helpful
Making sure my blog posts all have captivating header images (so when a link is shared on social media, the header is shown along with it)
Posting eye-catching product photos
For more ideas on this, check out my post, 7 Visual Content Ideas that Get Shared Like Crazy.
2. When Sharing Videos on Facebook, Always Use Facebook's Native Video Uploader.
When posting a video to Facebook, you have the option to link to YouTube or Vimeo…or you can actually upload your video directly to Facebook.
Does it really make a difference which one you do?
ABSOLUTELY!
According to a study done by the folks at Quintly, Facebook native videos have a 477% higher share rate compared to YouTube videos, and get an average of 530% more comments.
According to
According to a study done by the folks at Quintly, Facebook native videos have a 477% higher share rate compared to YouTube videos, and get an average of 530% more comments.
Click To Tweet
 done by the folks at Quintly, Facebook native videos have a 477% higher share rate compared to YouTube videos, and get an average of 530% more comments.
I'd say these results make posting your videos directly to Facebook worthwhile!
3. Try Out a Variety of Content Types on Social Media.
I've just talked about using images and video…but honestly, you never know exactly what will work with YOUR audience!
Test out a variety of content types to see what gets the most traction: links, long-form narratives, images, polls, videos, stories, questions, etc.
You never know what will work best with your audience until you try it!
4. Schedule Your Social Media Posts Ahead of Time.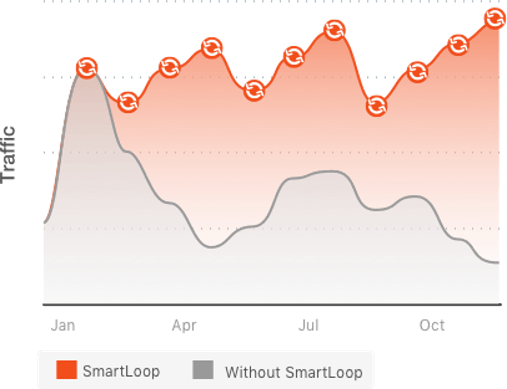 Consistency is key with social media!
Use a tool like Agorapulse to make sure you keep to a consistent posting schedule.
Regularly use Pinterest? Try a tool like Tailwind's SmartLoop (pictured above) to automatically post seasonal or evergreen content at just the right time of day and year.
This will result in more traffic and more reach for your pins, all year long!
5. Analyze Your Insights to See Which Types of Posts Do Best with Your Audience.
Tired of not getting much traction for your posts?
Don't re-invent the wheel! Most major social media platforms give you access to analytics for your account. Look through your Insights to see which posts have done best, and then try to replicate those posts.
6. No Matter What…Be Authentic.
Unfortunately, social media is so full of hype and rhetoric, it can be hard to know who to trust.
Stand out from the competition by being honest, real and transparent.
People want to see the real YOU! Not the perfect, polished, version of you.
For more on this, check out my book, Will the Real You Please Stand Up: Show Up, Be Authentic, and Prosper in Social Media.
7. Always use a Call to Action (CTA) on Your Posts.
Regardless of which platform you're using, it's important to always use a clear CTA. Let your fans and followers know what you want them to do next!
According to research done by TrackMaven, posts with a call to action do almost twice as well as those without: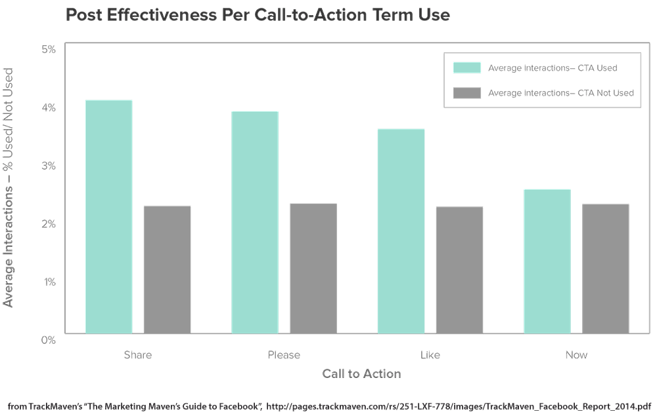 Some examples of CTAs you can use in your posts include:
Grab my 50 Call-to-Actions That Get Folks a'Clicking to get you up and running
8. Make Sure Your Profile Photos Represent Your Brand.
Even though your personal profile photos aren't technically part of your business, people are still going to search for you on social media and see them…so make sure they represent your brand.
This means no blurry or unfocused images, no party photos, and please, no bathroom selfies!!!
9. Build Relationships with your Brand Advocates.
You know those people who are always commenting on your posts, sharing your stuff, and just generally singing your praises?
Spend time nurturing these important relationships! My friend Pat Flynn calls these our superfans, and they're the people who will help you build your tribe and grow your online presence over the long haul!
10. Keep Your Instagram Bio Link Up to Date.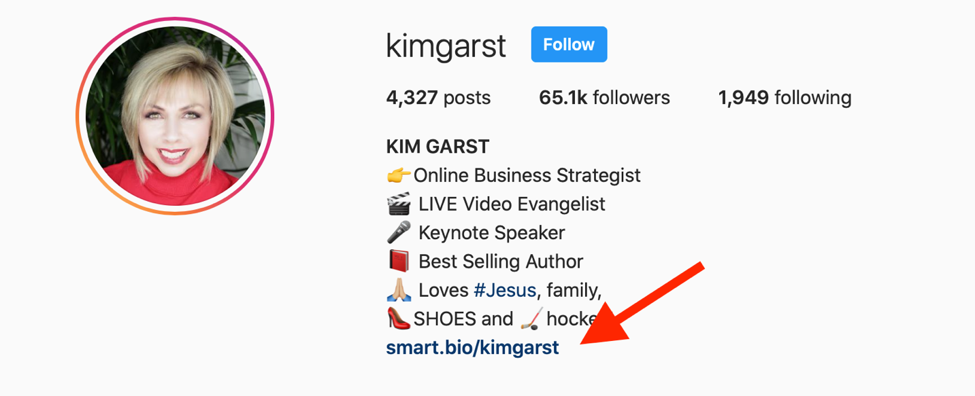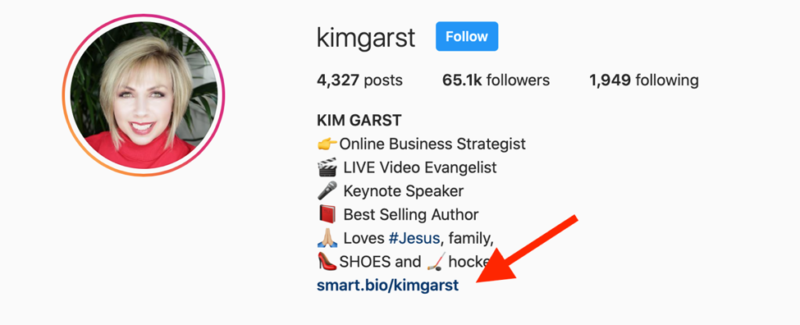 Unless you have 10K followers on Instagram (and can therefore use the "Swipe Up" feature), your bio link is the only link you have.
Use it well!
As you can see in the screenshot above, I use Smart.bio from Tailwind for my bio link. It lets me create a simple landing page that contains links to my most important content – this way, if someone clicks on my bio link, they don't just see one piece of content, they see many!
And the best part? Smart.bio is completely FREE!
11. Stop Being Overly Promotional.
Yes, people are still doing this!
You can promote your services or products on social media, but please do so sparingly.
The bulk of your content should be educational, informational, inspirational, etc.
Social media is about building trust that ultimately leads to sales….not constantly trying to sell to your followers.
12. Use Hashtags…Especially on Instagram.
Hashtags are so important, especially on Instagram. You can use up to 30 hashtags for each post, and up to 10 on your stories.
Using hashtags is what will get your stuff seen by people who aren't currently following you, and is what will potentially get you on the much-coveted Explore page. So they're definitely a must!
Some types of hashtags you should consider using include:
Branded hashtags: e.g., #jenshandbags
Location-based hashtags: e.g., #miami
Hashtags specific to your niche (so important!): e.g., #weightloss for a fitness coach
Event hashtags: e.g., #smmw for Social Media Marketing World
Product hashtags: e.g., #rainjacket
13. Use Social Media to Drive People to your Email List.
Your email list is your most valuable online asset, so make sure you're using social media as a way to grow your subscriber base.
Once people are on your list, you can continue to connect with them, to nurture those relationships, and of course, to make sales!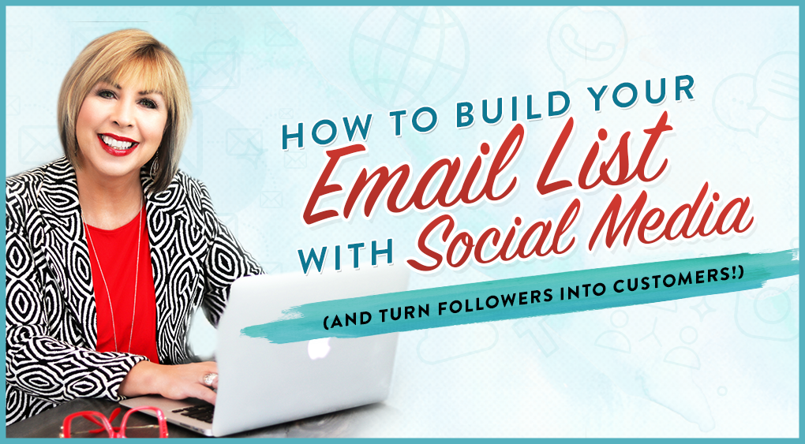 If you're not sure exactly how to move your fans and followers to your list, I've got ya covered! My training, How to Build Your Email List with Social Media will show you WHY building an email list is imperative to the success of your business, plenty of ways to move your followers to your list, and more.
14. Consider Engaging in Some Influencer Marketing.
If you want to get in front of your target audience but just aren't sure how, consider influencer marketing.
According to Twitter's own research, nearly 40% of Twitter users say they've made a purchase as a result of an influencer's tweet.
According to Twitter's own research, nearly 40% of Twitter users say they've made a purchase as a result of an influencer's tweet.
Click To Tweet
Not sure how to get started? Reach out to an influencer in your niche and ask if they'd be interested in a collaboration. Alternatively, try out a service like Tapfluence to help you find and connect with influencers who can reach your audience.
15. Think About How Your Social Media Marketing Fits into Your Sales Funnel.
While social media can certainly be fun, as business owners, we don't do it just to have a good time!
Think about how all your social media efforts fit into your overall marketing funnel:
Will all your efforts on social media help you accomplish your marketing and sales goals?
How will you move your fans and followers to your email list?
Or How will you establish yourself as an expert on social media so people will want to do business with you?
Spend some time figuring out how social media fits into the bigger picture.
16. Be Responsive.
Social media shouldn't just be you posting, and your fans and followers commenting and reacting. It should be a back-and-forth conversation.
Read and respond to comments and questions. Follow other people, and comment on their stuff. Join and add value in other people's Facebook groups. Watch other people's YouTube videos and LinkedIn Lives, and be an active participant.
And speaking of LinkedIn…
17. Make Sure Your LinkedIn Profile is Up-to-Date.
Whether you regularly use LinkedIn or not, it's important to make sure your profile is current, accurate, and optimized for both LinkedIn and Google search.
Your profile is what will show up when people search for your name and potentially for your job title, so you want to make sure it SHINES!
Not sure where to start? I've put together a workshop that will walk you through the 10 steps you need to optimize your LinkedIn profile.
18. Recycle your Content.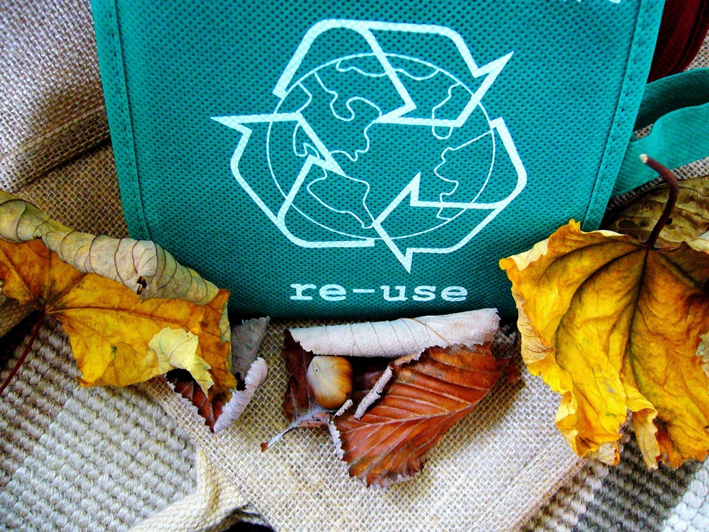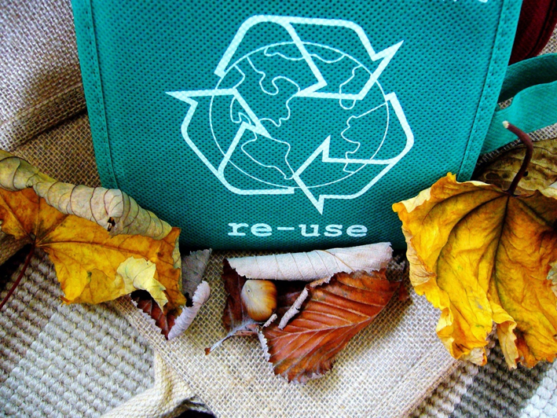 Creating a steady stream of social media content can be SO time-consuming!
Cut that time in half (or more!) by recycling and repurposing your existing content.
Some ways to do this include:
Turning an existing video clip into a GIF you can share on social media
Republishing a blog post as a LinkedIn article for greater reach
Grabbing a quote from an old blog post and turning it into an image quote you can share
Reposting seasonal content every year
Posting existing videos to YouTube
19. Find out What People are Saying About Your Business on Social Media.
Want to know what people are saying about you, your business or your products?
Use Agorapulse's social listening feature to keep track of mentions related to your business or products.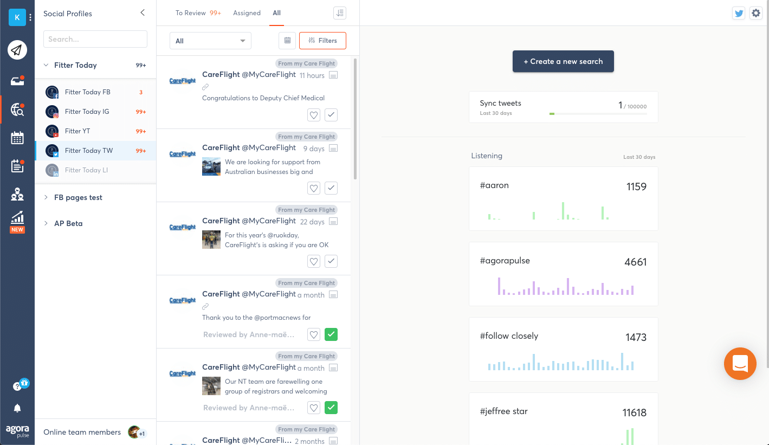 Stay on top of all mentions of your business using Agorapulse
Simply enter in words or phrases you want to keep track of – like your name, business name, and brand hashtags – and Agorapulse will let you know when someone uses those terms on Twitter, Instagram, or Facebook!
20. Use Social Media Contests to Get More Followers and Engagement.
Want to get your products in front of more people, and also grow your following?
Consider running a contest or giveaway on social media.
Contests don't have to be complicated: ask people to caption a photo, submit a video, or vote on a new product idea…then give away a gift card or product.
This can be a great way to build a buzz around your brand, get more followers, and even build your email list!
For more contest ideas, check out my post, 17 Facebook Contest Ideas You Can Run on Your Fan Page Today.
21. Create a Customer Persona.
A persona is simply a fictitious person who represents your ideal customer or client.
Target all your social media posts to this person to increase relevancy.
For instance, every time you create content for social media, keep this persona at the forefront of your mind, asking questions like:
What is this person's biggest problem right now?
What is the best way to reach them?
How can I help solve their problem?
22. Figure out the Optimal Times to Post to Social Media.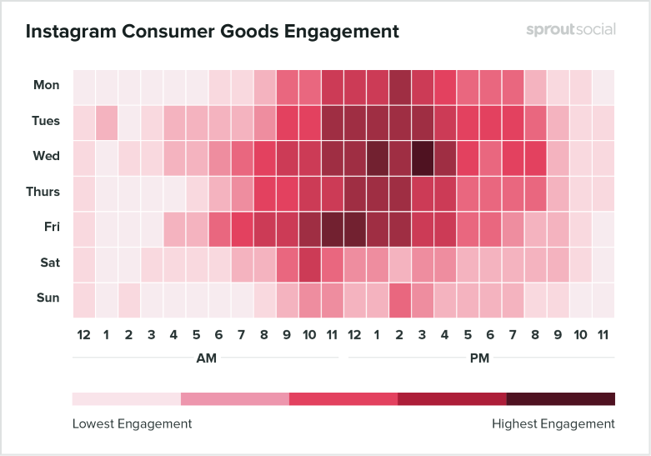 Posting at the right time can make a BIG difference in terms of reach and engagement!
Consult your insights and analytics to see which days and times work best for your posts.
You might also want to try posting at the optimal times for each platform: for instance, according to research done by Sprout Social, the best day to post to Instagram if you sell consumer goods is Wednesday, and the best time is 3pm.
But of course, always do what works best with your audience!
23. Periodically Run a Social Media Audit.
It's a good idea to get a big picture view of your social media from time to time.
This will involve locating all your social media profiles, making sure they're up to date, checking for consistency between platforms, and checking in on how well your efforts are working.
For step-by-step guidance on running your own 15-minute audit, check out this post from Buffer.
24. Focus on Your Most Productive Channels.
I know how tempting it is to want to do ALL THE THINGS!
But rather than trying to do everything and spreading yourself too thin, focus on the platforms that are getting you the biggest results.
Which platform is your target market using?
Where are you getting the more engagement?
Where are you getting the most sales?
It's better to do a GREAT job on 2-3 platforms than a half-baked job on 5 or 6!
25. Create Multiple Pins for Each Piece of Content.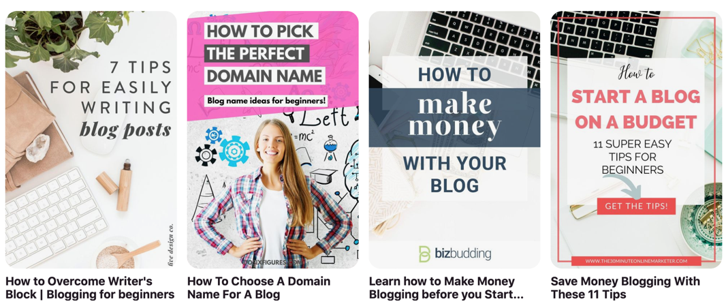 One of the best things you can do on Pinterest is to regularly add new pins. However, this doesn't mean you have to be constantly writing new blog posts or creating new products!
For each blog post or product, create multiple pins. In each pin, focus on a different element, different angle, or different sub-topic.
This is a super-easy way to come up with a never-ending stream of pins!
26. Start a Facebook Group.
Starting a Facebook group is one of the best ways to create an active, engaged tribe of potential buyers.
Create a group that's focused on providing support, sharing expert advice, and facilitating a sense of community among your prospects and customers.
Not sure where to start? Check out my complete guide to building your own Facebook group here.
27. Consider Starting a Live Show.
If you're looking to take your social media marketing to the next level, consider starting a live show you host on social media every single week.
This is a GREAT way to build your authority, gain the trust of your audience, and have a TON of fun to boot!
With most major platforms (Facebook, Instagram, LinkedIn, YouTube) now allowing you to go live, it's easier than ever to start your own show!
28. Take Advantage of Rich Pins.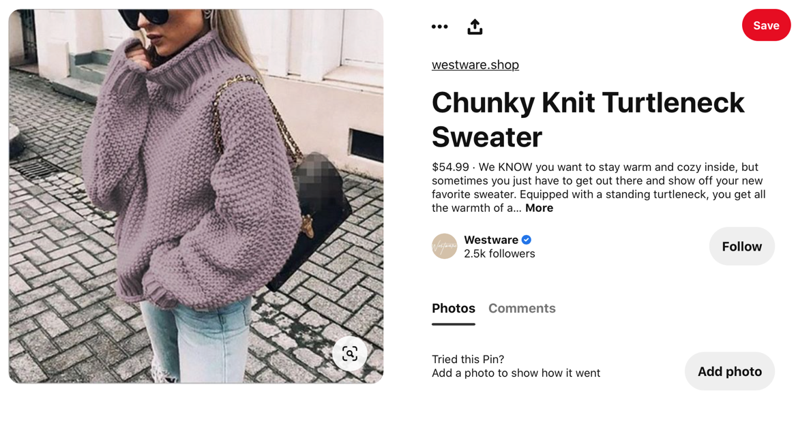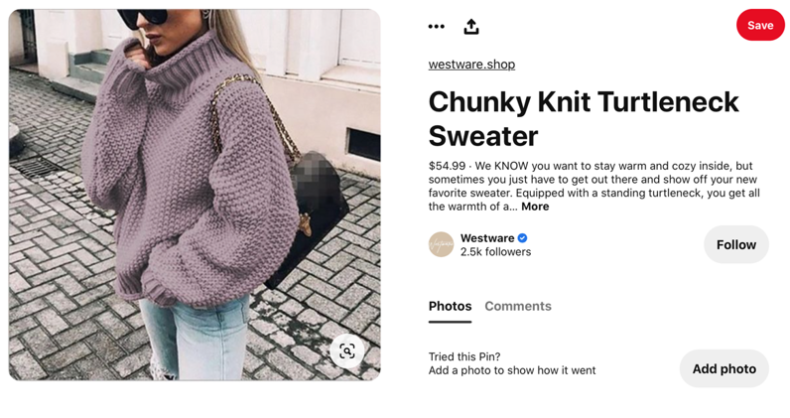 If you're on Pinterest, setting up rich pins is a must!
Rich pins automatically sync info from your website to your pins: info like product pricing and availability, recipe ratings and other info, and blog post titles and descriptions.
And the best part? It's completely free to do, and easy to set up! Find the instructions for setting up your own rich pins here.
29. Use Emojis on Your Posts.
Want to get more interactions on your posts…especially on Instagram?
According to research done by Quintly, posts with emojis get more interactions than those without.
In fact, the Instagram posts that got the most interactions? Those with 10+ emojis!
Of course, as always, test this out with your own audience to see what works best.
30. Save a Ton of Time and Guesswork and Do What Works.
If you're tired of doing social media all on your own…of wondering what works, and what doesn't…of trying the same things again and again without success…I've got ya'!
I've packaged up my many years of experience helping business owners just like YOU!
My Business Builder's Academy is your one-stop-shop to cut through the fluff and learn EXACTLY how to build a profitable business…without working your tush off.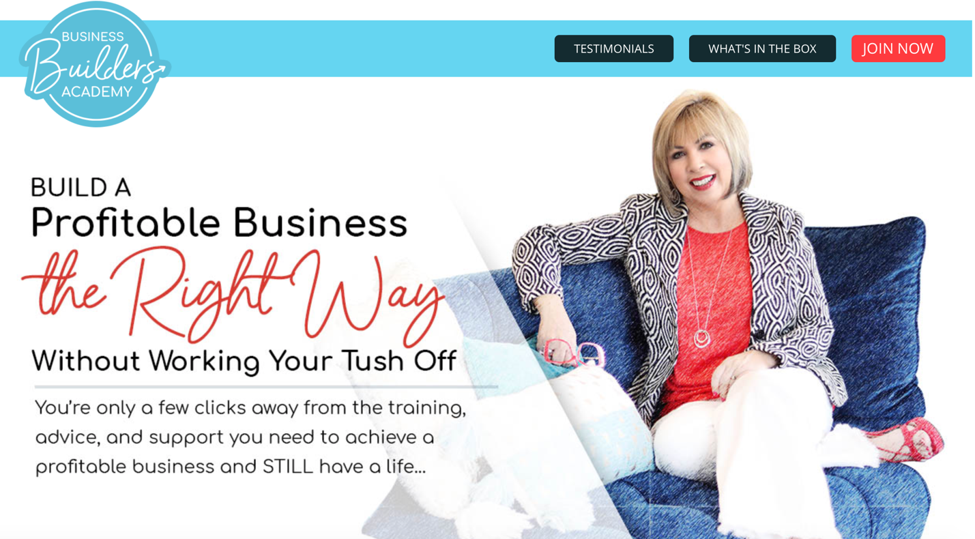 With over 50 mini-courses, workshops and trainings, a private Facebook group, and more, you'll have everything you need to build and grow your business…the right way.
Find out more or join my Business Builder's Academy now.
I hope you've enjoyed these 30 tips to improve your social media marketing. What would you add to this list? What are some of YOUR best tips for improving your social media marketing?
About Author