You may already be using Facebook Live for your business. However, what you may not know is that there are now a whole host of products out there that can enhance the Facebook Live experience.
These 3rd party software solutions can help you take your Facebook Lives to a whole new level. Some of the added functionalities you can enjoy with these programs include:
Allowing you to invite dozens of remote guests into your broadcast
Letting you share your screen with your viewers
The ability to add fancy titles or graphics to your broadcasts
Letting you schedule your broadcasts
Mixing audio and video in real time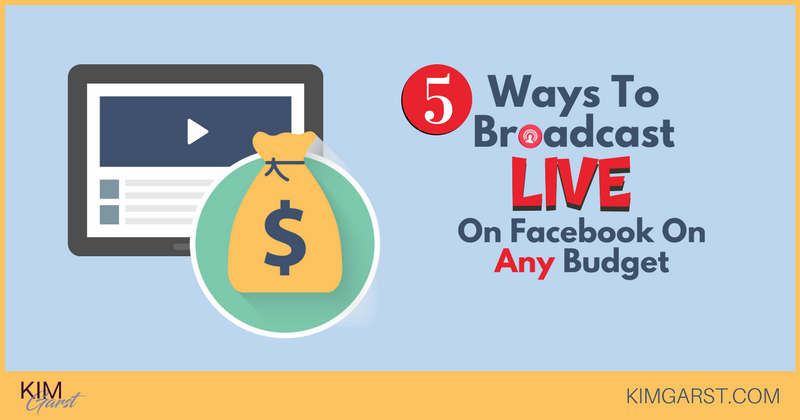 This post will outline several of my favorite programs for adding functionality to your Facebook Lives. Some are free, while others cost several hundred dollars. Be sure to do your research before you decide which ones are right for you!
If you want to do demos, tutorials or presentations on Facebook Live, you're going to need to use software that allows you to share screencasts. However, screencasting software can be costly and therefore out of reach for small business owners.
Fortunately, Open Broadcast Software (OBS) is a free, open source program that will allow you share your screen when using Facebook Live.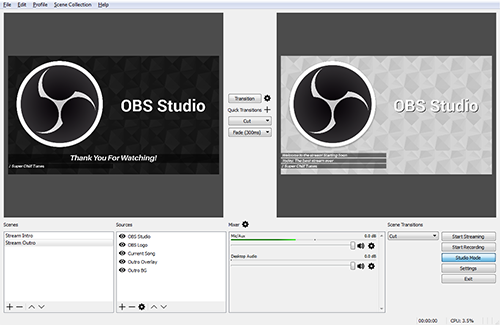 Features
Capture and mix audio and video in real time
Includes filters that allow you to do image masking, color correction, etc.
Custom transitions between scenes
Audio mixer with functions like noise gate, noise suppression and gain
Cons
With OBS there is a bit of a learning curve and the interface isn't the most attractive (as is often the case with open source software). If you can get past that, however, you'll really enjoy this robust, fully functional software.
Cost: Free and free is always good 🙂
For more info on how to use OBS: Social Media Examiner has created an excellent guide to setting up and using OBS. You can read it here: How To Use Facebook Live From Your Desktop Without Costly Software.
Especially if you're just starting out, the Facebook Live app on your fan page, in an event or inside of a group, is a great place to start. All you need to do is go to the status update box, click on the Facebook Live icon, type in your title and hit the go live button.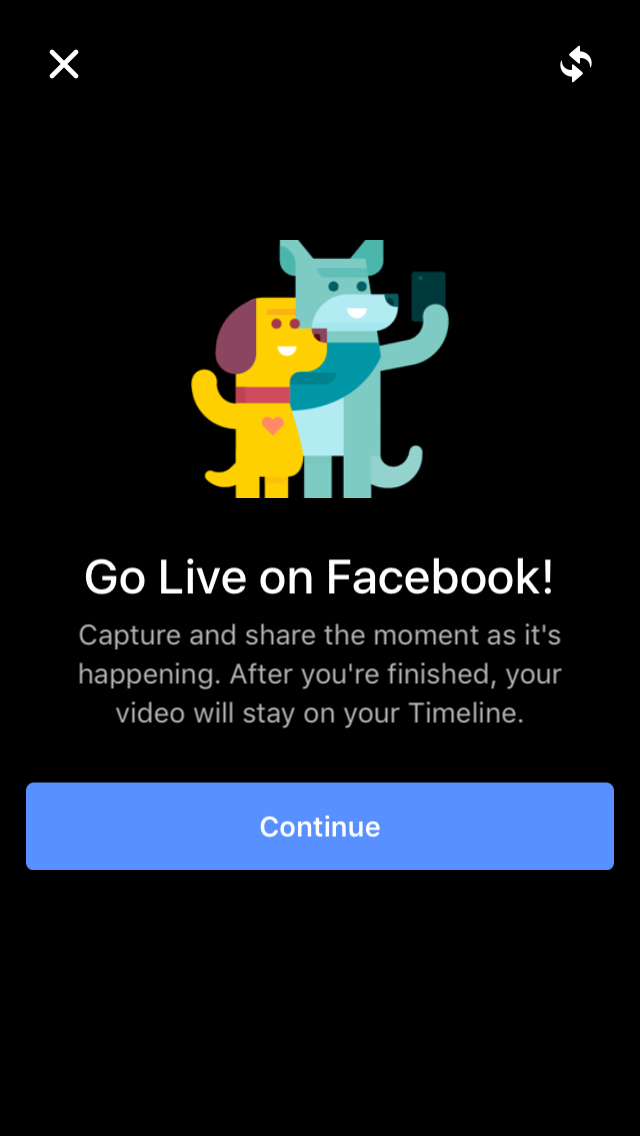 Features:
Friends will automatically be notified once you go live
Select the audience you want to broadcast to
Built-in drawing function and filters
Ability to enter comments in text field
Cons
Lacks many of the extra features of 3rd party apps.
Cost: Free
For more info: Check out my Facebook Live 101 course!
For times when you want to hold live interviews or Q&A's – especially with a remote guest – Be Live will be your best friend! It's also excellent for increasing engagement as it allows you to show viewer questions on your live broadcasts.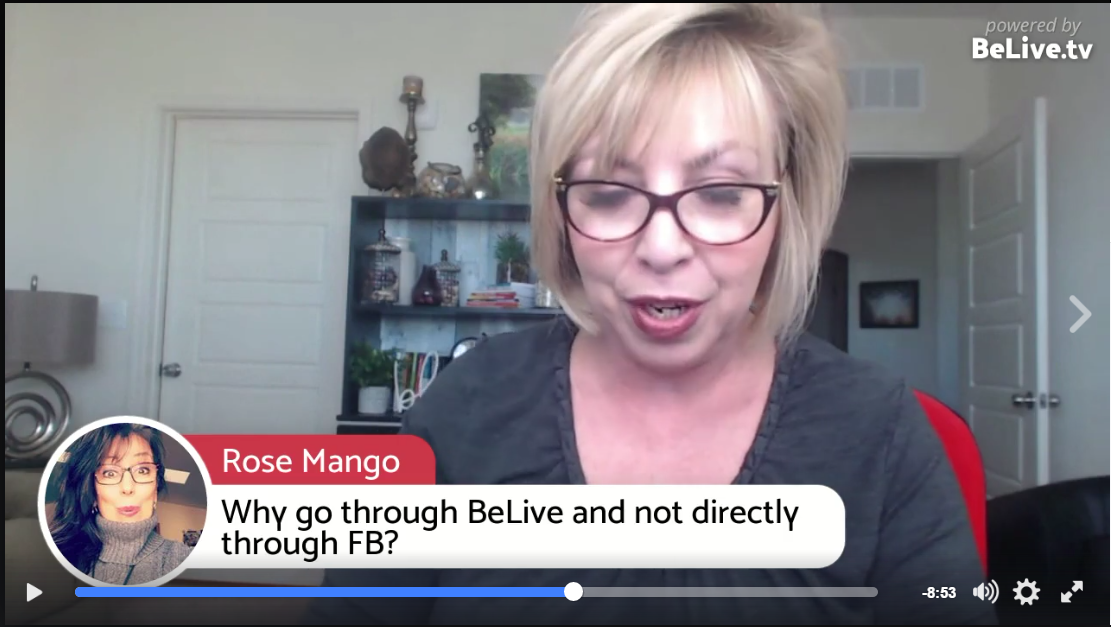 Features:
Insert text overlays into your Facebook Live to include CTA's
Showcase audience questions
Bring remote guests into your broadcast
Works on desktop as well as mobile
Cons
Especially considering it's free, really not any cons that I can think of! Works just as it should.
Cost: Free (currently)
For more info: This post by Geoff Desreumaux provides a great overview of the features and benefits of BeLive.tv: BeLive: Turn Your Laptop Into A Facebook Live Powerhouse.
Blue Jeans is specifically designed to allow multi-party Facebook Live streaming. This is ideal when you want to connect multiple (up to 100!) remote participants or camera feeds.
BlueJeans on Social is the ideal solution for companies who regularly want to include multiple presenters from multiple locations.
Features:
HD video and content sharing
Connect multiple participants and cameras in one Facebook Live broadcast
Stream instantly or schedule events
Gives you access to advanced layout and moderation capabilities
Provides live assistance before, during and after events
Cons
Some users have complained of echoes and connectivity issues while using the program.  I haven't personally experienced these issues but I know some have. The cost, while not terribly high, may still be an issue for some small business owners. 
Cost:
BlueJeans onSocial offers two pricing models:  the onSocial Personal plan (up to 25 remote presenters) which is priced at $39.95 or onSocial studio (up to 100 presenters or cameras) and you have to call them for pricing.  They do have a 14 day FREE trial so you can give it a test run for free.
Wirecast is a video production tool that lets you turn your Facebook Lives into TV-quality newscasts with features like professional-looking transitions, dynamic editing and the ability to bring in titles and logos.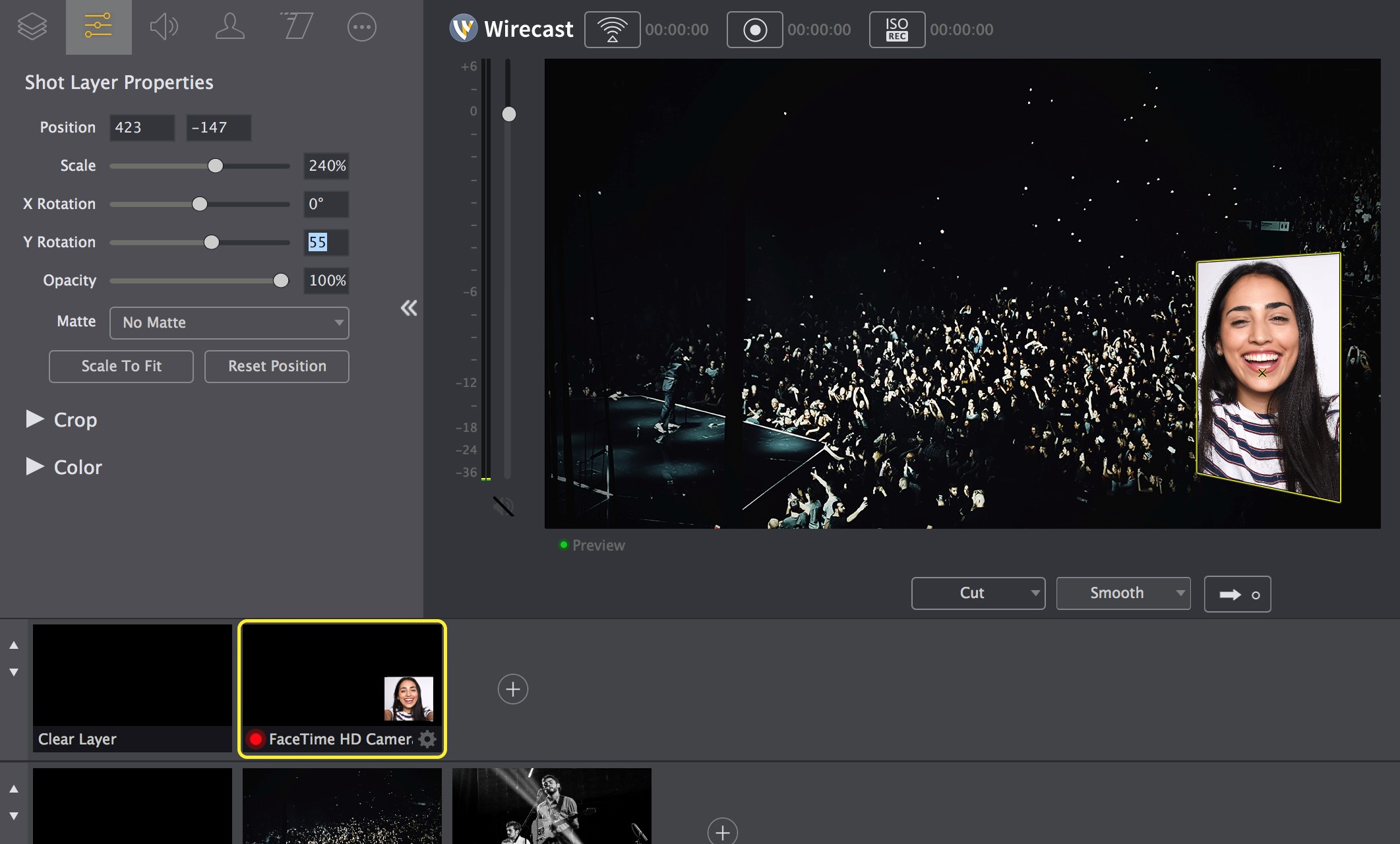 Features:
Capture unlimited devices and camera feeds in your broadcasts
Animated titles, transitions and lower thirds up the "professional factor" of your broadcasts
Pull in live Twitter feeds
Gives you the ability to edit including resizing, repositioning, cropping, rotating and much more
Cons
Excellent tool for seasoned live streamers. However, its wide range of functionalities may be overwhelming to newer users and the cost is pretty high for the average business owner.
Cost: Wirecast Studio 7 starts at $495. Free trial available.
For further info: Streaming Media offers an excellent and comprehensive review of the Wirecast 5 software.
All of the tools above let you add functionality to your Facebook Live broadcasts. While some are free and easy to use right out of the gate, others will have a steeper learning curve and will require a bigger cash investment. Be sure to do your research before jumping in!
Looking for more help with Facebook Live? You may find these recent posts helpful:
How To Look Like a Pro Using Facebook Live: Lights, Camera, Action
The Facebook Live "Quick Start" Checklist
How To Do Your First Facebook Live Broadcast
What's your favorite software for adding functionality to Facebook Live? Share below!