Looking for even more ways to make money with your website?
In part one of this series, we discussed two of the most common ways to make money with your website: through advertising and affiliate marketing.
In today's post, I'm going to cover some slightly less obvious strategies to make money with your website.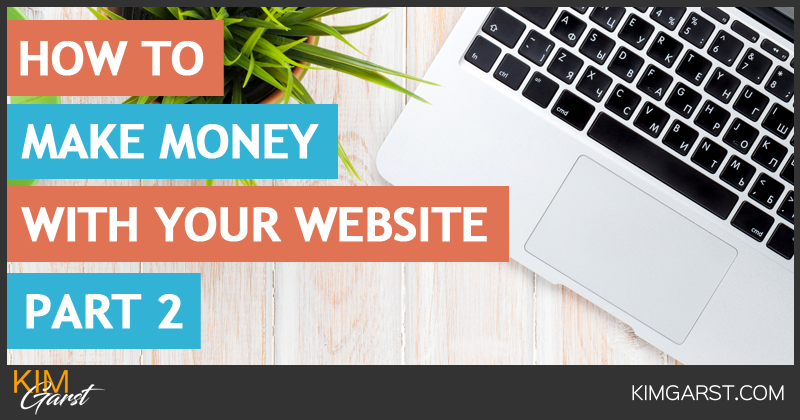 As always, please add your thoughts in the comments below!
*Note: Many of the strategies below require that you include a link to an advertiser's site on your blog. Anytime you receive compensation for a link (either in the form of cash or product), you must "Nofollow" that link as per Google's guidelines. If you're not sure how to do this, please consult a tech-savvy friend for guidance!
10 Ways to Make Money With Your Website
 1.  Write a sponsored review
 Is there a product you know your audience would love? Reach out to the company who makes or sells it and ask whether they'd like you to do a sponsored review.
A sponsored review is simply a blog post where you give your honest opinion on a particular product. In exchange, the company pays you or gives you some other form of compensation (from free products to cash compensation).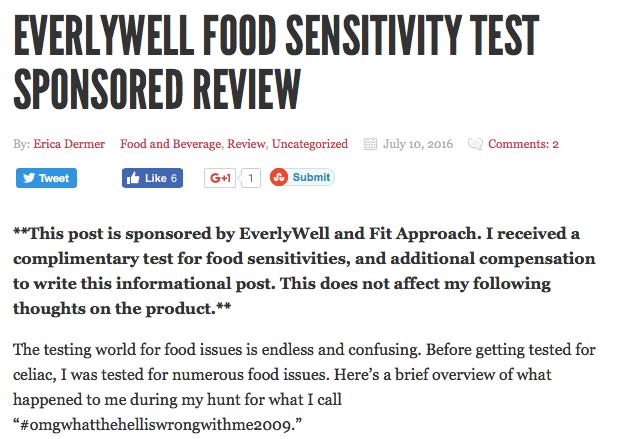 Example of a sponsored review and disclaimer
Typically, if you try the product and then decide you can't give it a positive review, you'll let the company know you won't publish it and can't therefore accept compensation.
Please note: It's super important that you clearly disclose that you've received compensation for your post. Not doing so can get you into trouble with the FTC, and can destroy the trust of your audience!
 2.  Publish a sponsored post
These are similar to sponsored reviews, with one major difference: the advertiser will typically provide you with the images and copy you're to include in the post.
These won't include your personal opinion on the product, but rather a more factual description of the product or company. Think of these more as straight-out advertisements.
Again, it's extremely important that you clearly disclose that the post is sponsored, and that it may not reflect your own opinions on the product.
 3.  Create and sell your own digital product
When you first set up your blog, you may have had dreams of quitting your day job and blogging full time. Well, if there's one strategy that's most likely to make this a reality, it's this one!
As you establish yourself as an expert in your field or niche, your audience will want to learn more and more from you. Package up your knowledge and expertise into digital products and promote them on your site, on social media and via your email list.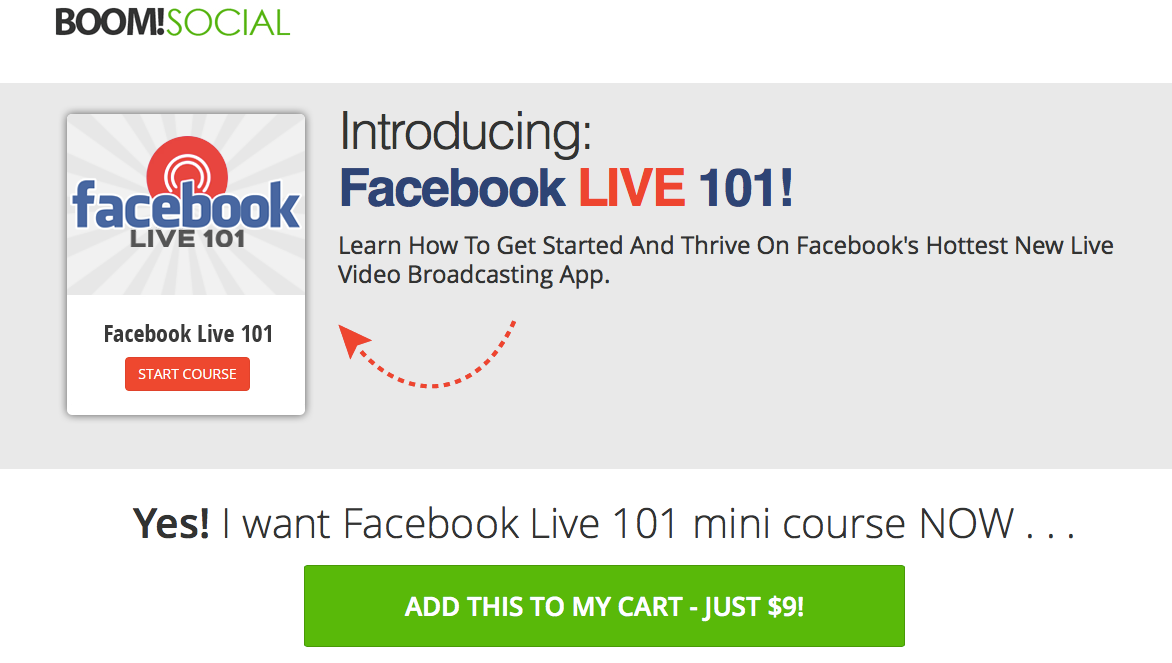 An example of a digital product I sell here on my site
Some ideas for digital products you can create: An eBook, a series of webinars, a practical guide, a tutorial, an industry whitepaper or an email course.
Whatever you create, make sure it offers something of real value to your readers…something they can't find for free on your site or anywhere else.
 4.  Host a sponsored event
Do you hold live events for your audience, like webinars or chats? Approach advertisers in your niche who may be interested in sponsoring your event.
In exchange for their sponsorship dollars, you may promote their brand in a variety of ways including:
Putting their logo on your marketing materials
Putting their ad in your sidebar during the course of the event
Facilitating a live Q & A with a rep from their company
Giving attendees product samples or coupons
5.  Drop-ship someone else's products
Selling products on your site can be lucrative, however it can also be A LOT of work. You have to deal with inventory, shipping and customer service, all of which take up a lot of time and resources.
A great alternative is drop shipping. Here's how it works: You enter into a partnership with a wholesaler or manufacturer, who will handle all the shipping and fulfillment of the products. In fact, you never even see the product!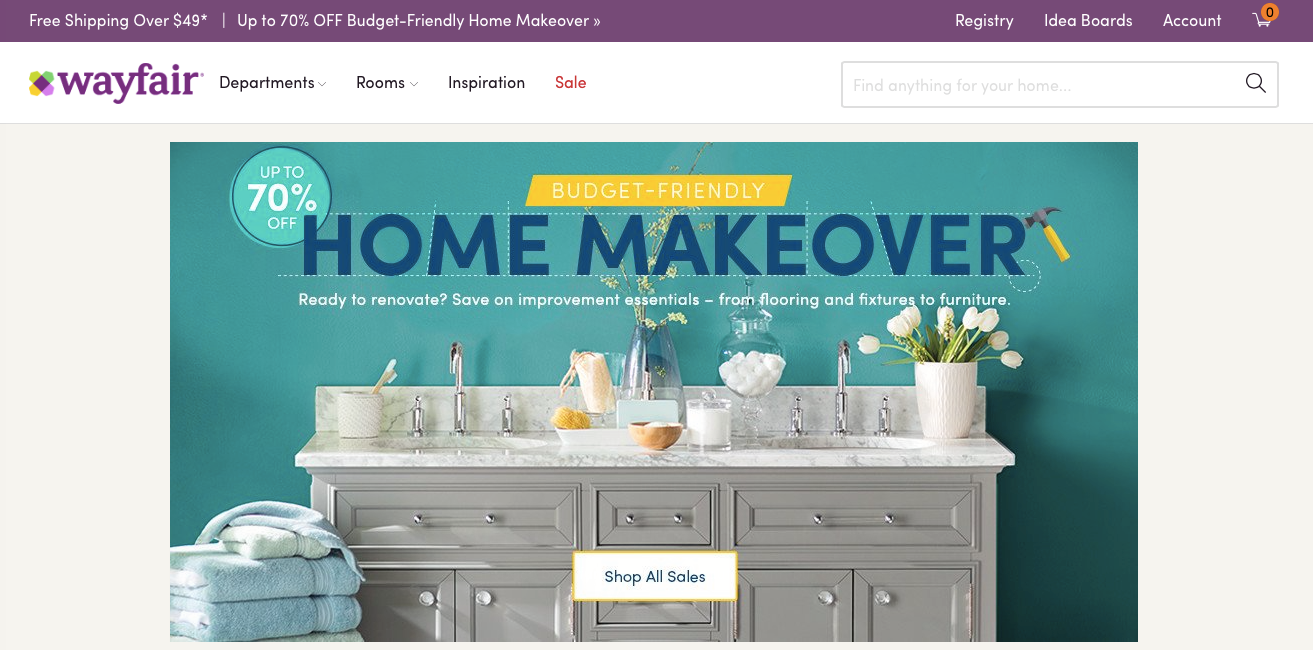 Wayfair uses dropshipping to offer the largest selection of products to their customers
All you do is promote and sell the products on your website. When a product is sold, the wholesaler receives a notification and ships it directly to the customer.
When done right, your customers will never even know you're drop-shipping. For instance, did you know that furniture e-commerce giant Wayfair has built their entire company around this model? Didn't think so!
 6.  Offer coaching or consulting services
If you have a successful niche site, you're probably already on your way to being considered an expert in your field.
Capitalize on this by offering help to your website visitors and/or to up-and-comers in your field. Package up your skills and expertise into programs you can sell, or offer one-on-one advice via phone, email or Skype.
 7.  Create a job board
If you have a website that targets professionals or job seekers, consider creating an online job board. Posting jobs is a terrific way to not only generate traffic to your site, but to earn monthly income from the employers who are advertising job openings.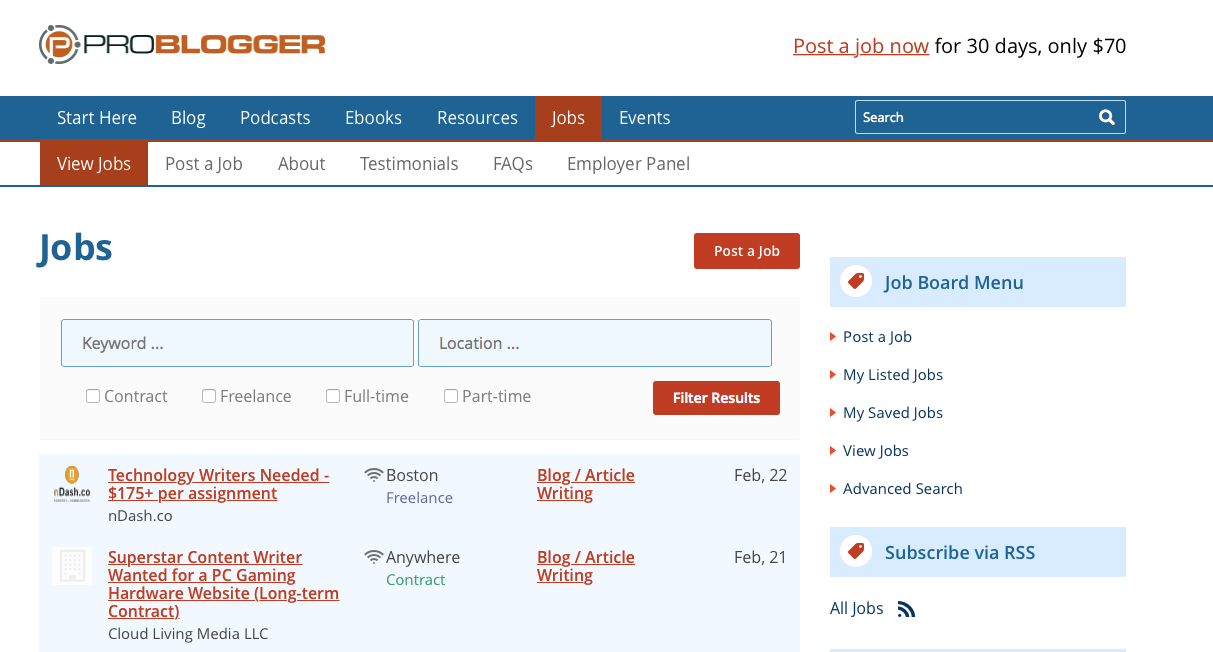 A great example of a niche site that's providing a great service for both employers and site visitors is Problogger. Their job board helps them generate a steady stream of traffic, while also earning monthly fees from the companies who post the jobs (last month they had around 50 job postings at $70 a pop…you do the math!).
 8.  Sell directory listings
Offering free and premium placement on your site in the form of directory listings is another great way to attract visitors and make money in the process.  Just make sure your listings are Nofollowed as per Google's guidelines!
If you have a WordPress blog, you can easily set up a directory using a free plugin. For instance, the Business Directory Plugin will allow you to quickly and easily set up your entire directory within minutes.
 9.  Offer a private member's area
If your blog and social media followers are active and engaged, it may be time to create an exclusive member's only discussion board. This could be a place to come for advice, tips, or to commiserate; and unlike on your blog or social media, all comments are kept private and aren't indexed by the search engines.

An easy way to create a members-only forum is to create a private Facebook group.
In fact, this is what we do for our Boom! Social Igniter Inner Circle. It allows us to leverage Facebook's group platform to offer one-on-one support to our clients…and the best part, it's FREE to create and run your own group!
 10.  Get a book deal
Always wanted to write a book? If you have some impressive metrics on your site – like unique visitors, rss subscribers, email subscribers, or social media followers – approaching a publisher isn't quite so scary.
Publishers love to see that you already have a loyal following of folks who will likely buy and help spread the word about any potential books you write.
Final thoughts
There are so many different ways to make money with your website. Which strategies you use will depend on many factors…but the good news is this: there are no right or wrong options! Choose a few strategies that appeal to you and start earning money today!
New to blogging but love the idea of making money from your efforts? These posts will help get you on the right track:
How To Start A Blog In 30 Minutes Or Less
10 Mind-Blowing Blogging For Profits Tips
7 Ways To Generate Sales From Your Blog Content
How are you making money from your website? What's missing from the list above? Please share with me below!