Since you're reading this post, you're probably already familiar with these two new social media platforms.
But what you may be wondering is:
What's the difference between Twitter Spaces and Clubhouse, and where should I invest my time?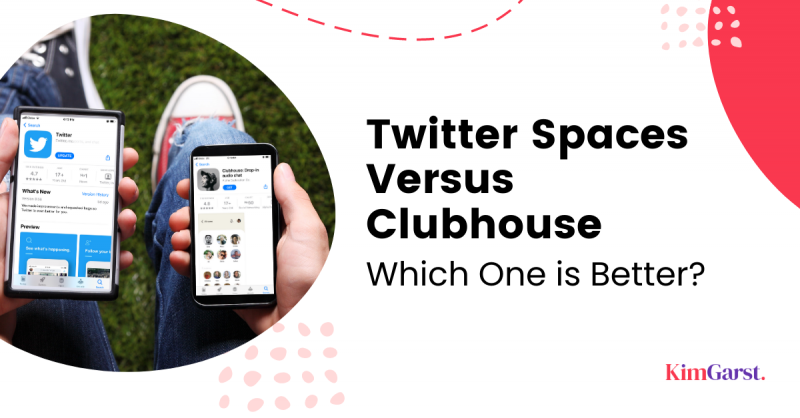 In this post, I'm going to compare and contrast these two new audio-based platforms, to give you all the info you need to make your own choice!
Want more in-depth info on each platform? Check out these blog posts:
How Twitter Spaces and Clubhouse are the Same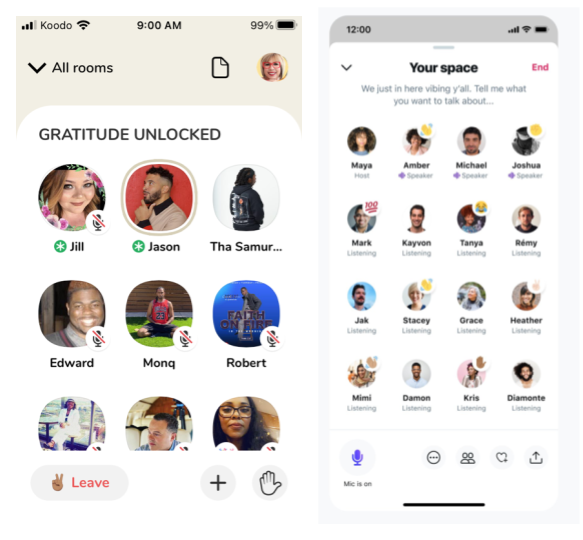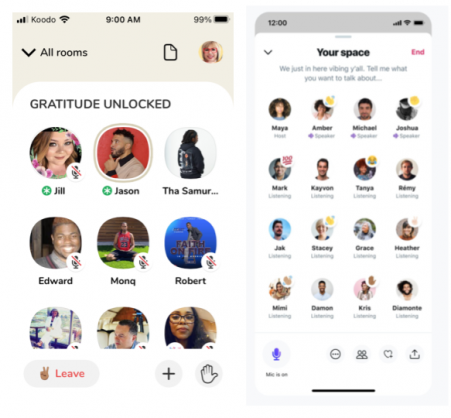 Clubhouse "room" Twitter "space"
To be perfectly honest, these apps have more commonalities than they do differences!
Some of these commonalities include:
Both allow users to participate in audio-based conversations
Conversations happen in real-time, and can't be paused or listened to later
Both are currently in beta, meaning you'll find bugs on both!
Each "room" or "space" has a host, at least one speaker, and listeners
Currently neither app has a searchable directory of rooms or spaces (which would be great in order to find relevant conversations to participate in!)
Both apps were available to iOS users first (though one is now available to Android users…keep reading to find out which one!)
The actual layout of rooms and spaces is very similar, with speakers at the top of the screen and listeners at the bottom
Both can be used for personal or business purposes (Wondering how? See my posts, How to Use Clubhouse for Business and How to Use Twitter Spaces for Business).
As you can see, both apps are – at their core – extremely similar. Which one you choose largely comes down to personal preference.
That said, there are definitely some differences between the two.
Let's take a look at those differences now!
The Differences Between the Clubhouse App and Twitter Spaces
There are a number of differences between the apps, as you'll see below.
BUT, one thing I want to note is this: both apps are still in beta mode, and so new features are popping up all the time.
I would expect that in a few months, many of these differences will no longer exist!
Spaces Allows Captions
Currently only Twitter Spaces allows hosts to enable live captions of conversations (these were previously called transcriptions).
I find these super helpful, as they give users another way to follow the conversation…even if they want to turn their audio off completely.
Spaces is Available for both iOS and Android
As of right now, only Spaces is available for Android. However, Android users still aren't able to create spaces…they can only join and participate in existing ones.
The Clubhouse app, on the other hand, can't be accessed at all on Android devices, and this isn't expected to change for several months yet.
Clubhouse Lets You Create Clubs

This is one of my favorite features of the Clubhouse app. Once you've hosted a few rooms, you can create a "club", which is like Clubhouse's version of a Facebook group.
This is a key advantage of the app, especially if you're using it for business!
Clubhouse is Still Invite-only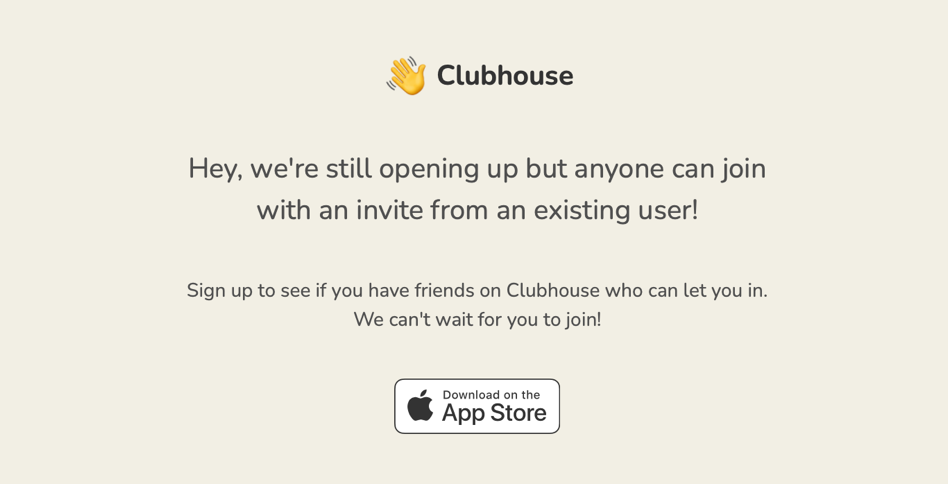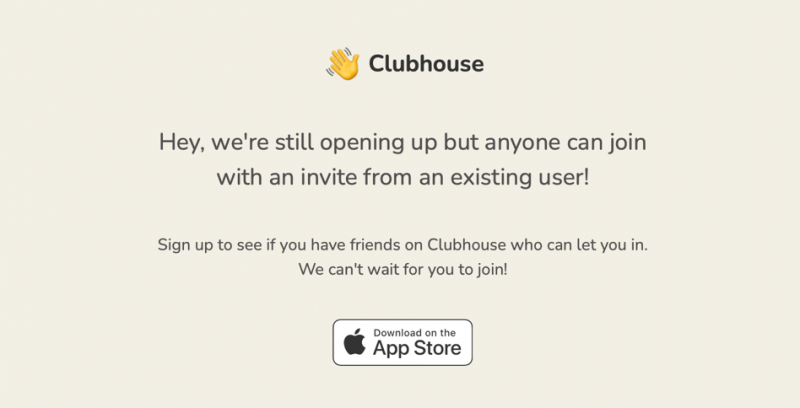 While anyone can download the Clubhouse app and reserve a username, you still need an invite if you want to use the app.
Still waiting for an invite? Find out how to get a Clubhouse app invite here
It's Easier to Connect with People Privately on Twitter Spaces
If you find someone interesting on Clubhouse and want to connect with them, there is no built-in way to do this. Currently, you would have to go to their bio, follow the link to their Twitter or Instagram account, and connect with them there.
On Spaces, however, you can simply click on the person's Twitter profile to follow them or send them a DM.
(Note: One possible downside is if you choose to follow someone in a Twitter space, you're by default also following their tweets. This could be a positive or a negative, depending on how you look at it!).
Clubhouse Allows More Speakers
While I can't find an exact number, I've seen as many as 20-30 speakers at one time in a Clubhouse room.
Twitter Spaces, on the other hand, only allows 11 speakers total (including the creator/host).
Twitter Lets Hosts Keep a Transcript of Conversations
This is a great way for hosts to keep a record of important conversations. While they need to be very careful about how they use this data, I can see this being an invaluable feature for many users!
Spaces Lets You Communicate in Writing…Kind of
If you want to communicate via text on the Clubhouse app, you're out of luck. Currently the only way to do this would be to follow up with someone outside the app (for instance, via Instagram DM).
On Spaces however, you can actually share a tweet inside a space. It will then appear at the stop of the screen, and everyone in the space can see it.
This is great for making announcements or calls to action to participants!
Only Clubhouse Allows Co-Hosts
Need some help moderating your Twitter space? Currently you're out of luck!
While Clubhouse allows a room creator to add a co-host, Space hosts doesn't currently have this capability (though it looks like they're planning to add this in the future).
Currently only Clubhouse Allows you to Schedule a Conversation
As of the date of this post, only Clubhouse lets you schedule a room.
When you create a room, simply enter the date and time you want to go live.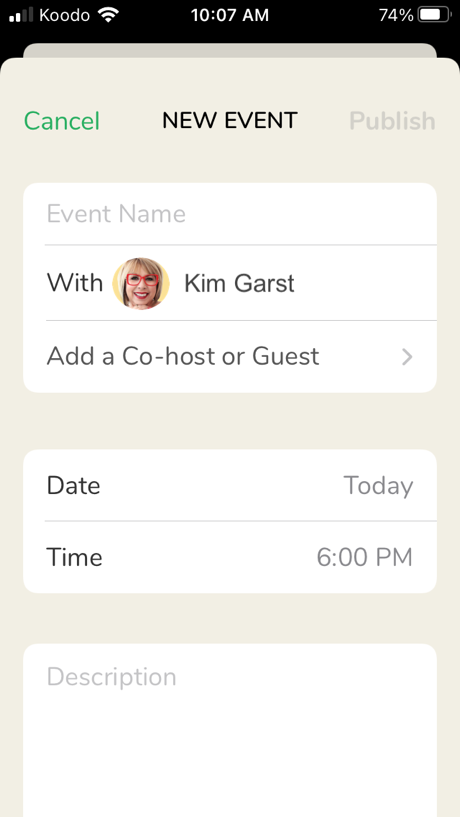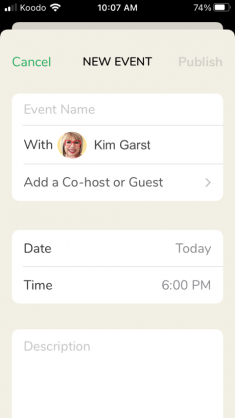 The good news for Twitter users?
The folks at Twitter have promised this feature will be coming to Spaces soon!
Twitter and Clubhouse Both Record Conversations…but what they do with those recordings differs
I mentioned earlier that you can't pause or replay conversations in either app.
And while it's true that hosts can't record rooms/spaces, the platforms themselves DO record all conversations.
Twitter has stated that they record all conversations, and holds on to them for a period of 30 days. If a conversation is reported, they keep the recording for up to 90 days.
Clubhouse also records all conversations; however, if there are no reports of violations, those recordings are deleted immediately afterwards.
In both cases, however, conversations are only recorded for security purposes…simply to ensure that folks aren't violating platform policies.
Final Thoughts
It will be interesting to watch both Twitter Spaces and Clubhouse over the coming months, to see which one comes out ahead.
In the meantime, I'd encourage you to try out each one yourself, to see which one you prefer.
Have you tried these apps yet? If so, what do you think? Which one do you prefer?
About Author