It's all in the tools! I believe that using the RIGHT ones can have a huge impact on how effective and how successful your Twitter efforts are.
More importantly, just think how much time and energy you'll save using the right ones :-)!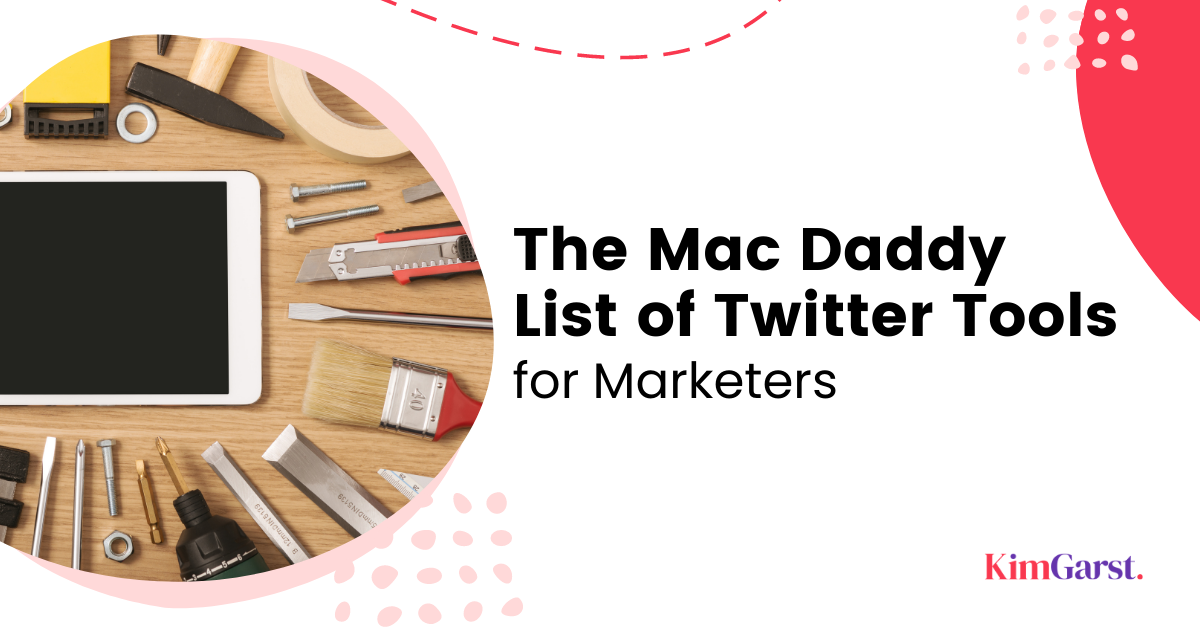 Following are some of my favorite Twitter tools marketers can use to save time, be more efficient and ultimately, be more successful on social media.
Please let me know YOUR favorite Twitter tools in the comments at the end of this post!
The Mac Daddy List of Twitter Tools for Marketers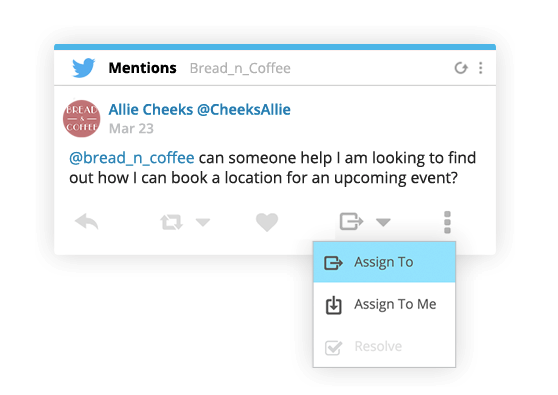 One of the most popular social media management tools out there, Hootsuite lets you schedule your tweets, find out what people are saying about your brand, and gives you access to a comprehensive analytics suite (with the professional version). It also comes with a bunch of features to specifically help you up your game on Twitter: like the ability to schedule HUNDREDS of tweets in advance, to manage multiple Twitter streams all from one screen, and the option to assign tweets to other members of your team (see screenshot above).
Price: The FREE plan comes with 3 social profiles and up to 30 scheduled messages. Paid plans start at $29/month.
Want to leverage the power of AI to grow your Twitter followers? Tweepi lets you do just that! Simply set up your account, add hashtags and users that are relevant to your niche, and Tweepi will search Twitter to find the most relevant users to follow. Of course, you'll still need to tweet and engage with your followers…but using Tweepi will ensure you have more time for that!
Price: Plans start at $10.75/month and go up to $24.99/month.

Every character counts on Twitter! Bit.ly is great not only for shortening your URLS, but for tracking how much engagement your links are getting…in real-time. You can even connect your Bit.ly account directly to your Twitter account so you can share your shortened links quickly and easily!
Price: Free for the basic version, which will give you pretty much all the features you need and want.
Need to manage multiple Twitter accounts, do real-time tracking and create customized searches? TweetDeck is a free tool that lets you manage your Twitter efforts all from a central dashboard. It also comes with all the usual Twitter management features: scheduling, analytics, message tracking and much more. And, the best part is TweetDeck is owned and managed by Twitter, so you know it's going to be reliable!
Price: Free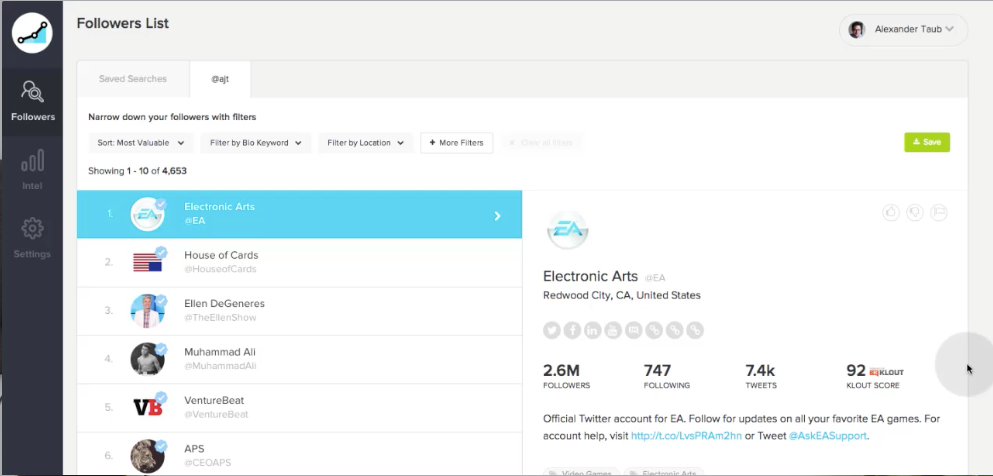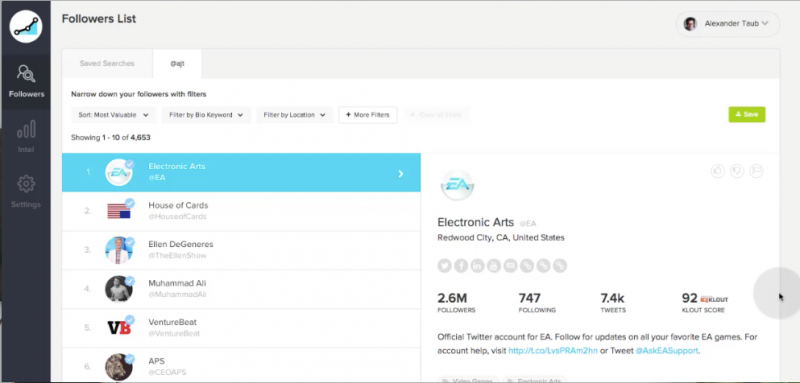 Looking for a better way to manage your Twitter followers? SocialRank is one of the most powerful tools for sorting, filtering and interacting with your Twitter followers. Sort by: most engaged, most followed followers, most valuable followers and more. And the filters let you dig down even deeper in your follower list: to find followers by keyword, language, value, number of followers and more.
Price: Free for the basic version. $49/month for the premium plan.
Looking for new hashtags, or hashtags related to ones you're already using? Look no further than Hashtagify.me. This super-cool little tool lets you type in a hashtag OR a Twitter post and it will tell you exactly which hashtags to use. It will also tell you the top influencers using your hashtags, popularity trends, spelling variations and more!
Price: Free trial available. Paid plans start at $7/month.


Want to see who's chatting using a specific hashtag? Simply enter a hashtag, log in using your Twitter info, and you'll be taken directly to live chats or events that are using that hashtag. This is a great way to keep track of popular hashtags in your industry and make sure you're in on the conversation!
Price: Free
SocialOomph lets you schedule tweets, save and reuse drafts (saves you time re-typing tweets) and track your Twitter keywords. The premium version is great for finding new, targeted users to follow, and gives you access to tons of tools for managing Facebook, LinkedIn and even your blog posts. It also lets you bulk upload tweets…for those times you want to prepare your tweets offline and then simply upload them all at once!
Price: Free for the basic version (which allows you to manage up to 5 accounts). Paid plans start at $6.97/month.


Twubs is another great hashtag tool that lets you track and even register your own branded hashtags. It even lets you create and embed a hashtag feed right into your website for added visibility and engagement!
Price: Free for the basic version.
Ever wonder which of your tweets has been re-tweeted the most? Or which of your competitors' tweets have been most popular? Simply connect your Twitter account to My Top Tweets, enter in a handle (yours or someone else's) and see the top ten tweets from that user.
Price: Free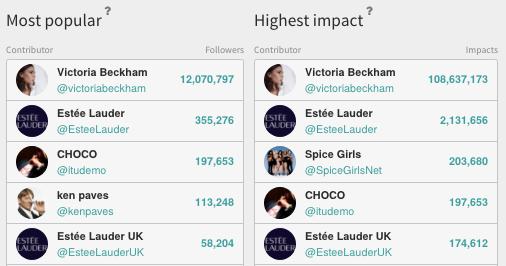 Find detailed analytics for a particular keyword or hashtag, analyze your tweets in real-time, track shared links, detect the most popular Twitter accounts, and so much more. Sort the data according to whatever criteria you want, and the tool will create "binders" based on your preferences.
Price: Get a Twitter analytics report for free! The free report lets you see up to 2,000 tweets from the past 7 days (real-time tracking isn't available in the free version). Paid plans start at 79 EUROS/month.
Twitonomy is a full-service Twitter tool that really shines when it comes to analytics. It lets you track your follower growth (and see who doesn't follow you back), monitor your mentions, track link clicks, back up and export your tweets, and much more.
Price: Free for the basic version, $19/month for the premium plan.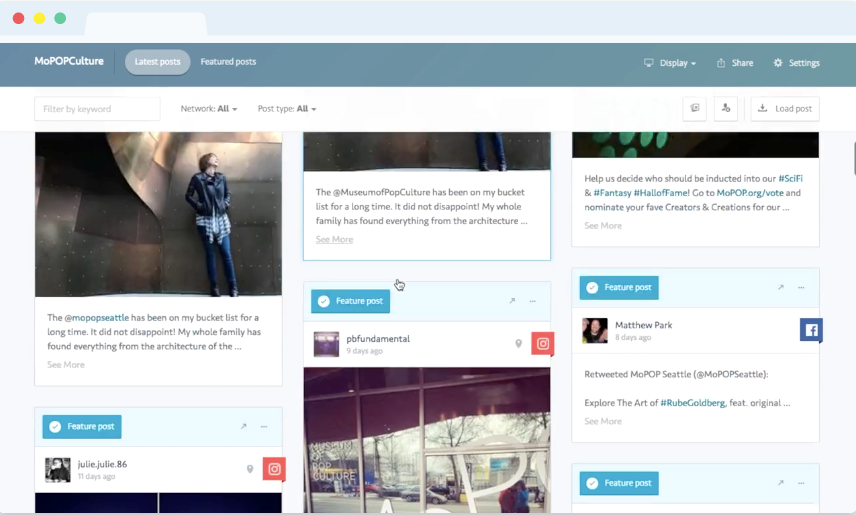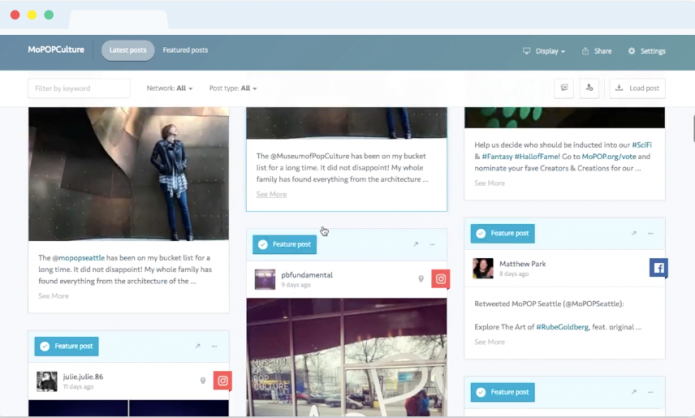 Tell your story by finding and displaying tweets that use a specific hashtag. Pull all this great content into one place, choose the posts you want to include, and then share your "story" with your audience. This is a great way to easily create highly-relevant, engaging content for your followers and website visitors!
Price: Contact the company for pricing
The tagline for Tweetstats is "Graphin' your stats" …and that's exactly what the tool does. Simply enter your Twitter handle, and the tool will graph out insights like tweets per hour, tweets per month, replies and even a tweet timeline.
Price: Free

Followerwonk is a fantastic tool for helping you find people to follow based on keywords and locations given in Twitter bios. It also provides data to help you analyze and track trends, and to optimize your Twitter based what your followers like best. Great for allowing you to focus your time and energy on activities that are going to give you the best results!
Price: Free for the basic version, which lets you use one profile and helps you find new followers. The paid plan will cost you $29/month, but lets you analyze and optimize your Twitter efforts and gives you an unlimited number of searches.
Want a powerful social media management tool…. JUST for Twitter? Commun.it fits the bill. It lets you do all the basics (post scheduling, analytics, etc.) but has a few cool unique features: In-depth insights into your followers, curated content you can share, the ability to keep track of "high-value" mentions (so you can respond FAST), and more.
Price: Basic version is free, and comes with one social profile and 20 weekly engagements. Paid plans start at $19.99/month.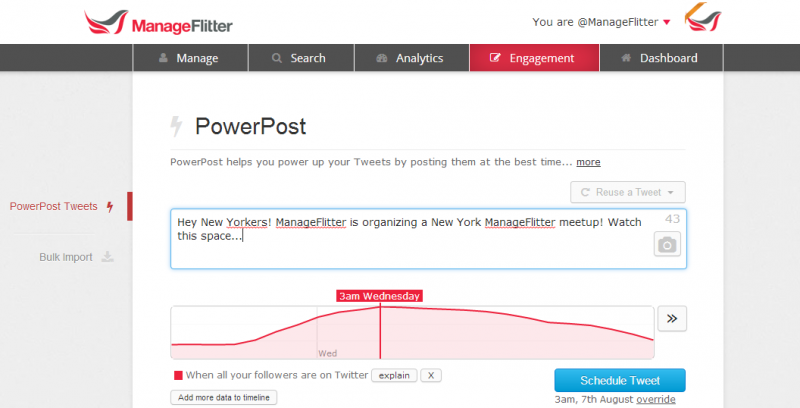 This tool lets you do it all: find new people to follow based on keywords or hashtags, clean up your followers list (remove people who tweet too much or who are inactive), plan your tweets for when your followers are most engaged, get "suggested content" your audience would love…and so much more!
Price: Free for the limited access version (best for just trying it out). Paid plans start at $12/month.
Want to get a notification every time someone mentions your name or business – or your competitors' name or business? Twilert is basically like the Google Alerts of Twitter. Select whether you want a daily digest of mentions, or get them sent to you in real-time. Either way, this handy little tool will make sure you're on top of your online reputation at all times!
Price: 30-day free trial. Paid plans start at $19/month.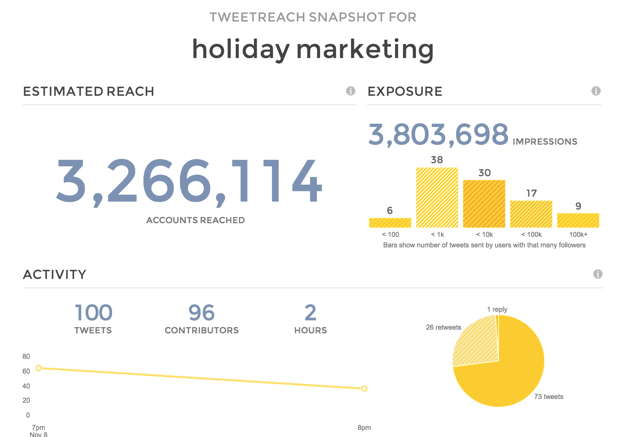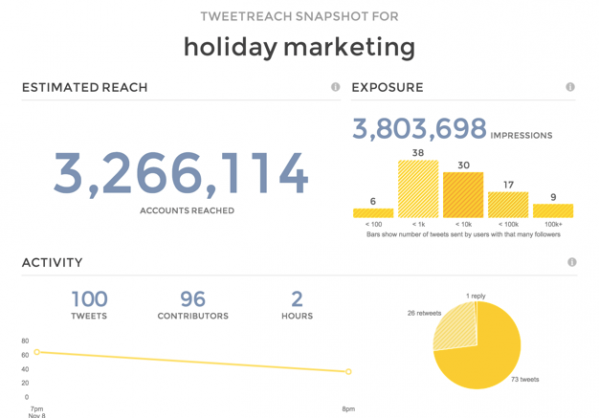 With the tagline "How far did your tweets travel", TweetReach's Twitter Snapshot Report lets you see recent activity for any hashtag, username or keyword. Simply enter in the info you want to learn about, and receive an analytics report that will tell you (among other things) the reach and impressions those tweets received, top influencers and tweets using those terms, and even a "tweets timeline" that will show you exactly how and when those tweets were tweeted!
Price: Snapshot Reports are free! Tweetreach paid plans start at $49/month.
You know how much I love Agorapulse! It's one of my secret social media weapons, especially when it comes to Twitter. It's an all-in-one social media solution that lets you do everything from monitoring mentions, scheduling and recycling your tweets, finding the best times to post, and working in real-time with your team. And my favorite part of Agorapulse? Your Social Inbox, which lets you manage ALL your social media messages, all in one place!
Want to learn more about this amazing tool? Check out my post, 9 Reasons I Love Agorapulse.
Price: Free 14-day trial. Plans start at $39/month.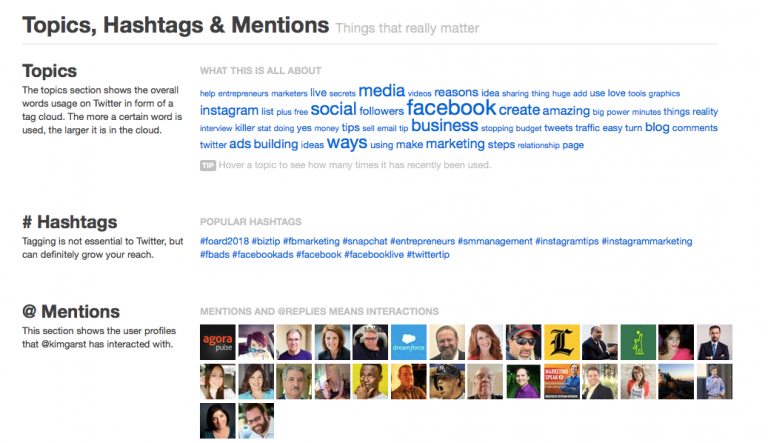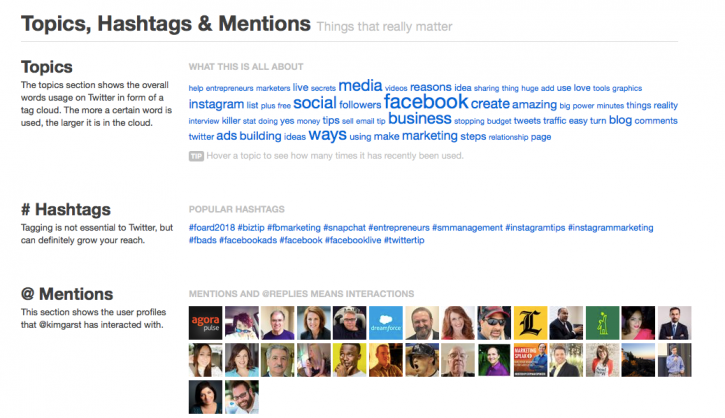 Want deep insights into any Twitter user? Simply enter their Twitter handle and get valuable info like when they joined Twitter, where they're located, how many times they've tweeted, their most used words or phrases, which sites they've linked to most, and much more! If you're looking for a way to gain insights into your competitors or followers…or just want a fun way to pass the time, try it now!
Price: Free
Ever wondered where your followers are from? What countries, states or even cities they live in? This data is easy to find using Tweepsmap. But the tool does more than just provide location-based info…you can also set up tweet alerts for specific keywords, analyze your competitors' Twitter accounts, find out the best times to tweet, and so much more.
Price: Free for the basic version. Paid plans start at $9/month.


The idea behind Twitshot is simple: simply type your tweet (with link) into the tool, and it will let you choose which image you want to attach to the tweet. Then when you tweet, the image you selected will automatically be displayed. It's that simple! Including an image boosts views and retweets, and with Twitshot you don't even have to think about it…it does all the work for you!
Price: Free
Want a tool that will simply tell you the BEST times to tweet? Tweriod looks at your tweets and your followers' tweets, and determines the optimal times to post. It will even give you breakdowns for specific days, and weekdays versus weekends, so you always know exactly when you're likely to get the most visibility and engagement!
Price: Free to analyze up to 1,000 of your followers.
Final Thoughts
And there you have it – The Mac Daddy List of Twitter Tools for Marketers!
Looking for more social media tools to save you time and streamline your efforts? Check out these posts:
15 Best Social Media Management Tools
25 Top Social Media Tools the Experts Use and You Should Too
Top 35 Small Business Tools for Today's Entrepreneur
I'd love to know: Which tools above are you going to try? Which tools did I miss that you couldn't live without? Comment below!
About Author