You know I LOVE me some good business tools!
Using the right tools can make all the difference in your small business. They can save you time, make you more effective, and free you up to focus on the parts of your business you actually enjoy.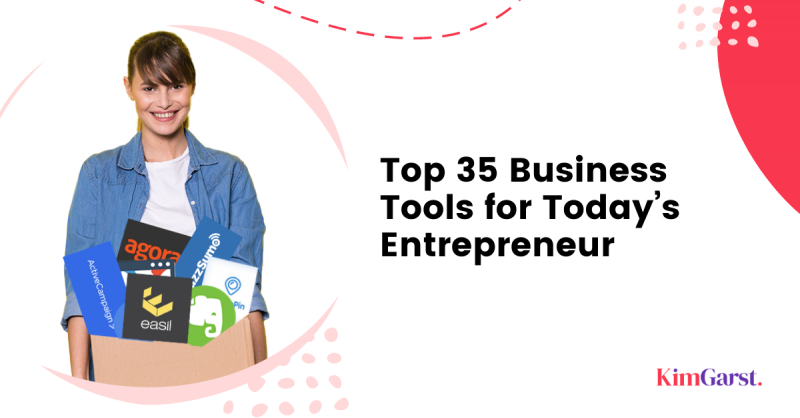 The following are 35 top small business tools I recommend to all entrepreneurs.
I've tried to include many that are free or low-cost, but the ones here that require a bigger investment provide GREAT value…so don't immediately write them off!
Updated: March 16, 2020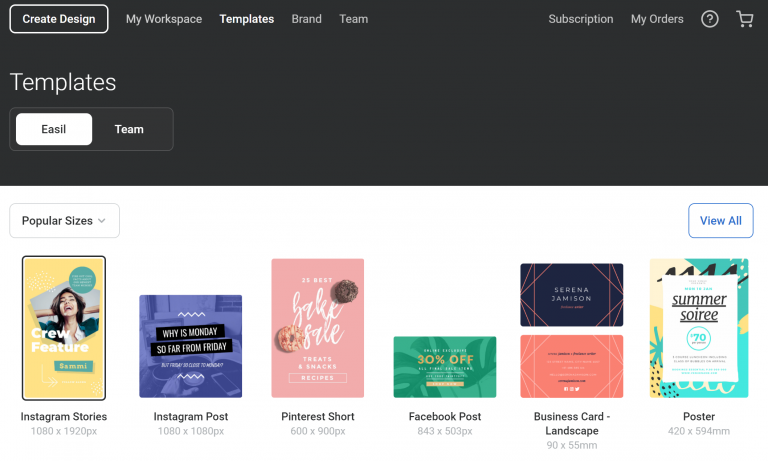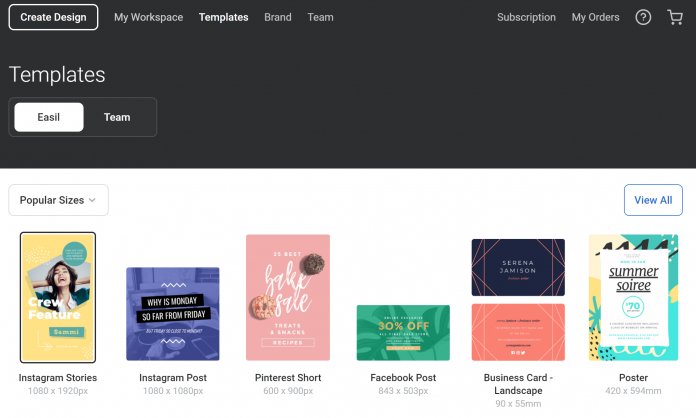 Easil is one of my new go-to tools for creating eye-catching images for use on my blog and social media.
This tool has tons of high quality professionally designed templates to choose from for presentations, worksheets, eBook covers, resumes, posters, logos and MUCH more.
I love that you can save your brand colors, fonts, logos and images in a Brand Kit which allows you to streamline the creation process and keep your designs always on brand. And…they have a new uber cool feature that allows you to remove the background from an image with the click of a button. BOOM! Even if you had the skills to remove the background from an image, that one feature alone saves a ton of time and ultimately money.
If you work with a team or simply outsource some of your design work, you are gonna love the new team sharing features. With the ability to lock and restrict certain features and having a design approval queue, you can ensure that your designs will be stay on brand every single time.
Interested in more tools for creating graphics? Check out my post, 6 FREE Tools to Create Amazing Eye-Catching Graphics.
Price: Easil offers free to paid plan options. I highly recommend giving the free plan a try and upgrading if you decide to stick with it. For even more features and professionally designed templates, upgrade to Easil Plus at just $7.50 per user/month.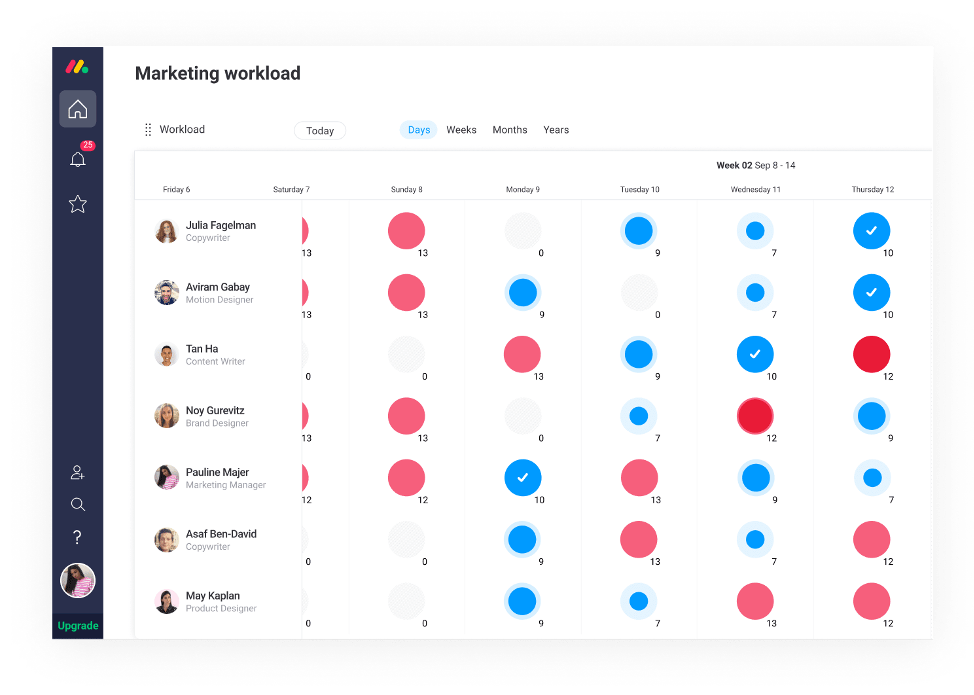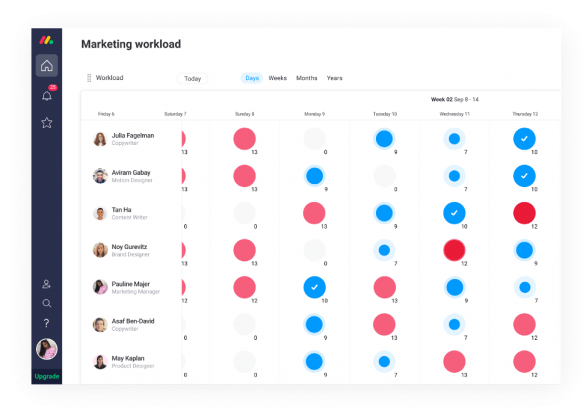 Need a tool to help you manage projects and tasks for your entire team?
Monday.com is the tool I use to keep my business running smoothly – from automating processes, assigning and tracking tasks, planning projects, and more.
Use it to manage any area of your business, including HR, marketing, sales, IT, or project management.
With Monday.com, you'll never let important tasks fall through the cracks again!
Price: Try it out with their free version –  and when you're ready to upgrade, plans start at $49 per month.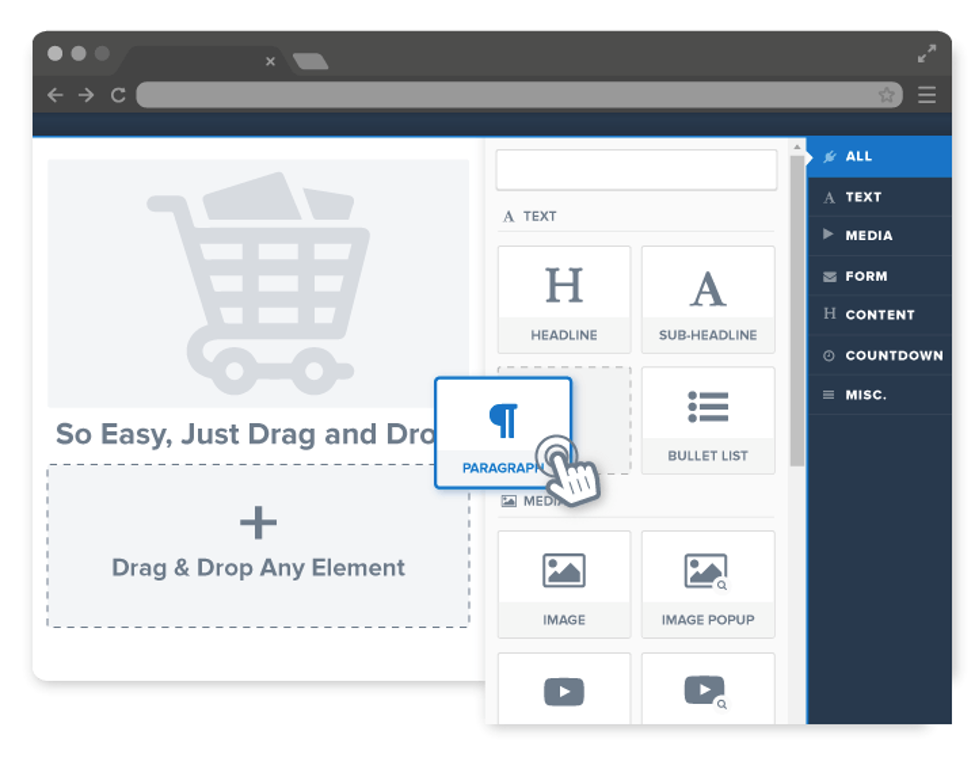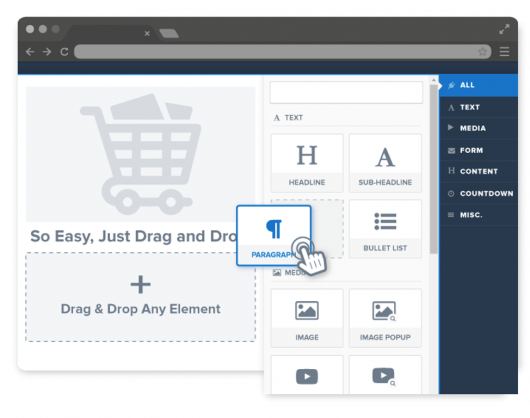 Creating landing pages that actually convert can be a challenge for ANY marketer, not just small business owners.
Fortunately, Click Funnels makes the whole process super easy – simply choose the type of sales funnel you want to use, pick a landing page template, and you're all set!
This tool isn't cheap…but when you consider how much more effective your landing pages will be, you realize you'll make that $$ back in no time!
Price: Starts at $97/month.
Don't you HATE when you have to log in to a website but can't remember your username or password? 1Password is a tool that will ensure you always have accurate login info at your fingertips.
And unlike a password spreadsheet or document, 1Password keeps this valuable information safe and secure from hackers…while still allowing YOU easy access to it whenever you need it!
Price: Starts at just $2.99/month.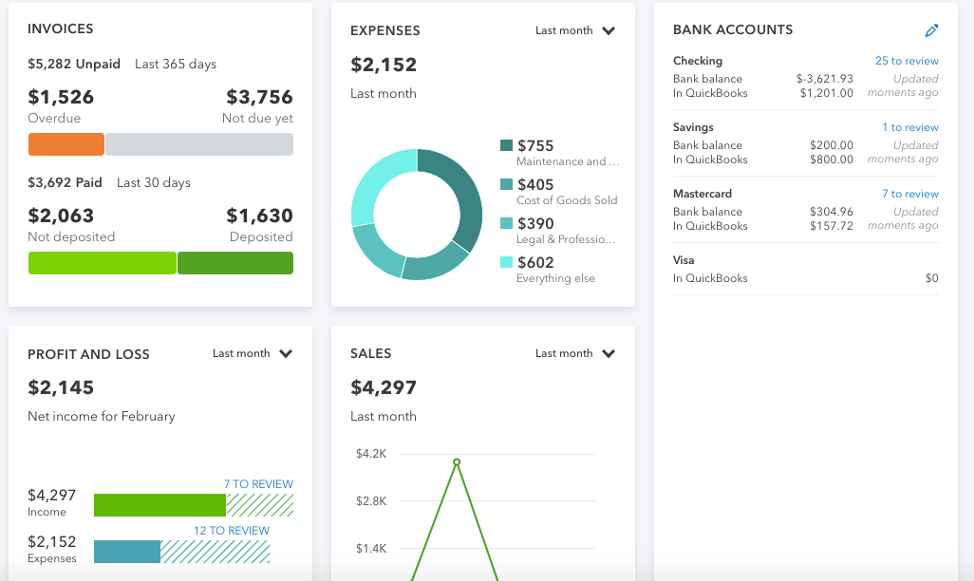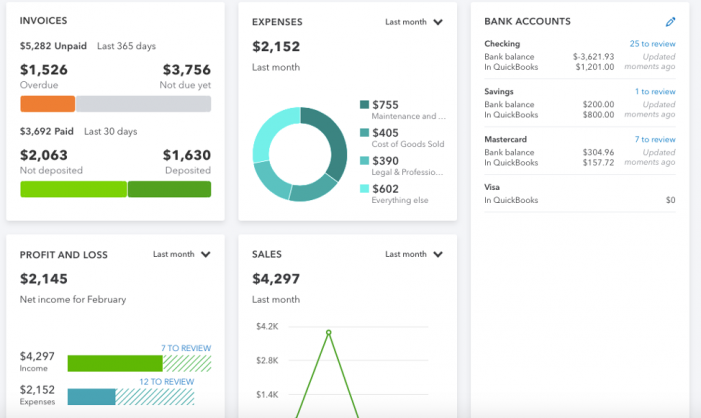 Looking for a user-friendly but robust tool to do your books? QuickBooks lets you manage all aspects of your business finances: from paying bills, creating invoices, tracking income and expenses, and even paying your employees.
It can even help you maximize your annual tax deductions, ensuring you get (or keep!) every penny you're owed!
Price: Plans start at $25/month, but here's a deal for my readers: 50% off QuickBooks Online or 50% off QuickBooks Self-Employed for 6 months!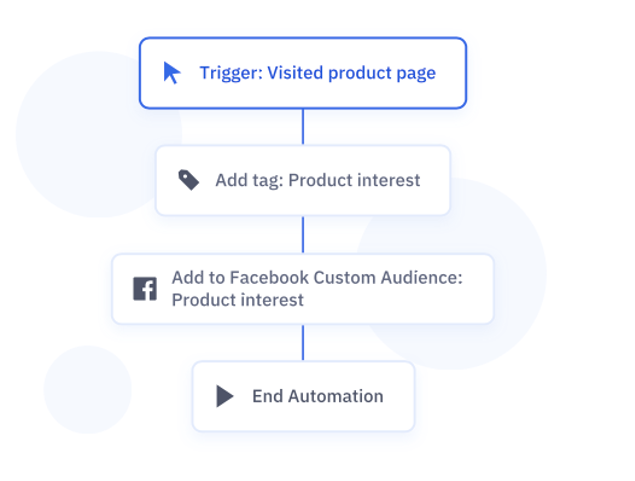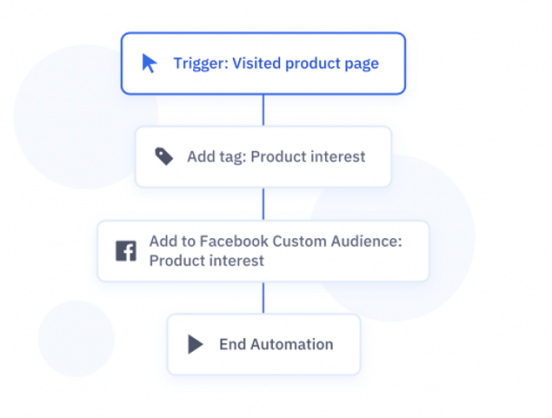 There are tons of great email marketing tools out there. However, if you're looking for a tool that will give you all the features you need as your list grows, you can't do better than ActiveCampaign!
There are tons of great email marketing tools out there. However, if you're looking for a tool that will give you all the features you need as your list grows, you can't do better than ActiveCampaign!
Click To Tweet
Use the tool to set up opt-in forms on your site (including pop-up boxes), segment your list, and create automation so new subscribers get content that's directly targeted to their needs and interests.
It's perfect for bloggers or small businesses just starting out, all the way up to large corporations!
Price: Dependent both on how many contacts you have and which features you need. Plans start at $9/month for 500 contacts.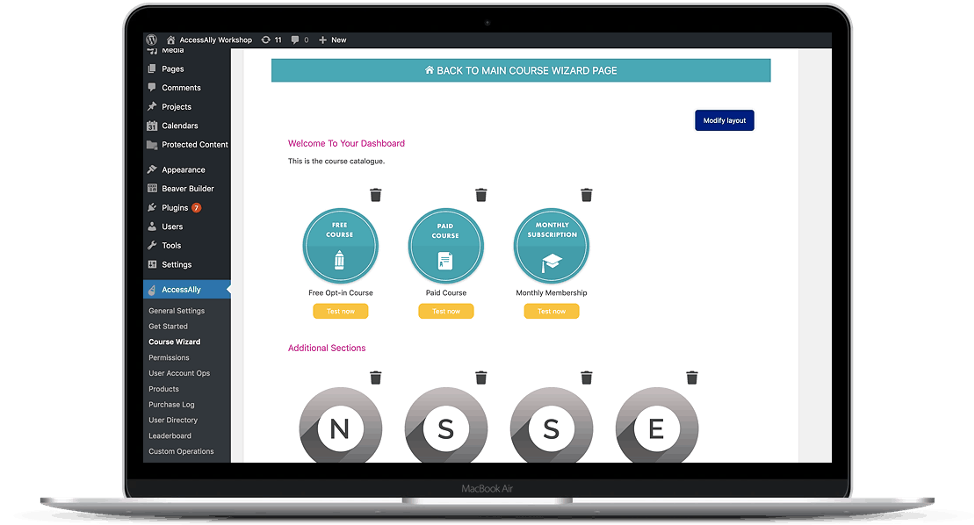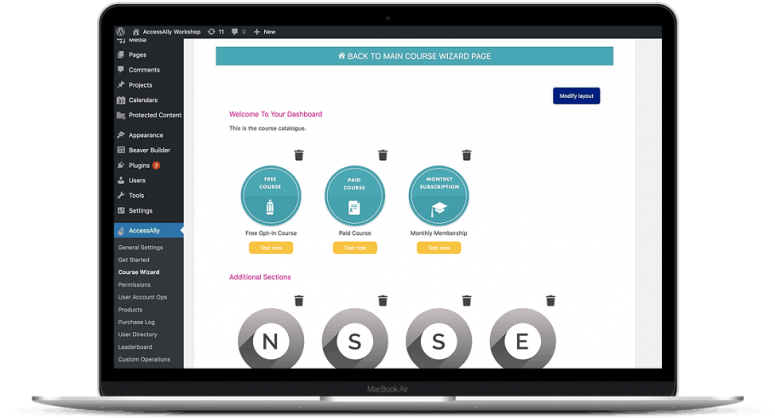 Have you ever thought about creating an online course or membership program? Then look no further than AccessAlly!
This WordPress plugin lets you easily create courses, membership sites or digital products, accept recurring payments, and even build an affiliate program to help increase your sales.
And all without having to touch any code or spend tons of money hiring a developer!
Price: Starts at $82/month.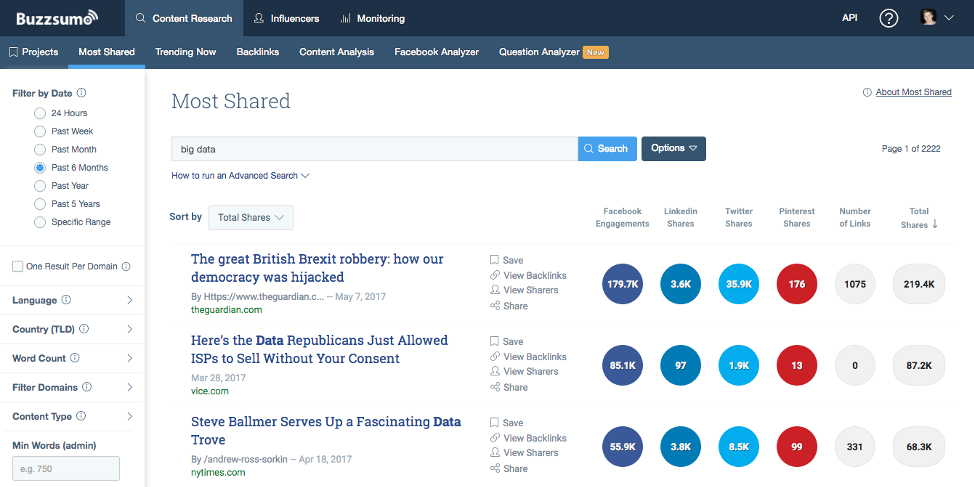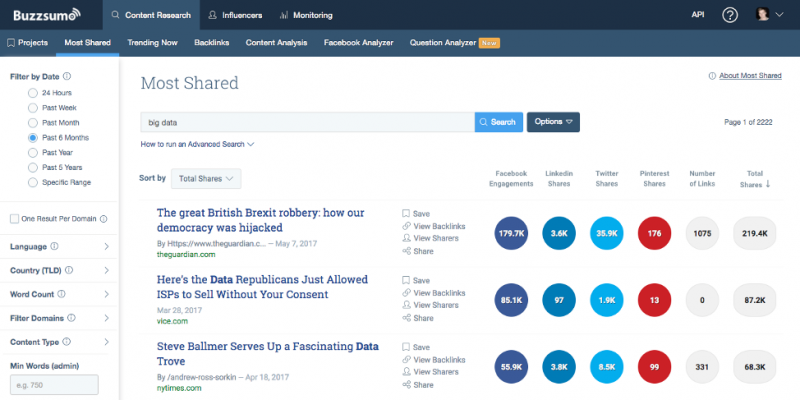 Tired of creating and sharing content that doesn't get any likes, shares or links?
BuzzSumo helps you find the most shared content for any topic! Very clever platform.
You can filter by competitors' domains, keyword or even content type.  This is a fantastic tool to have in your content marketing toolbox!
Price: Starts at $79/month when paid annually.


If you store any type of big files on your website – like videos, high-res images or other downloadable files – you may find that you quickly use up the storage space your web host gives you.
This is why so many businesses use Amazon S3 to host these files. It lets you have as many files as you want, all without slowing down your site or costing you overuse charges from your web host.
This is why so many businesses use Amazon S3 to host these files. It lets you have as many files as you want, all without slowing down your site or costing you overuse charges from your web host.
Click To Tweet
Price: You can get started for free! As you use more space, you start paying on an add-as-you-grow basis.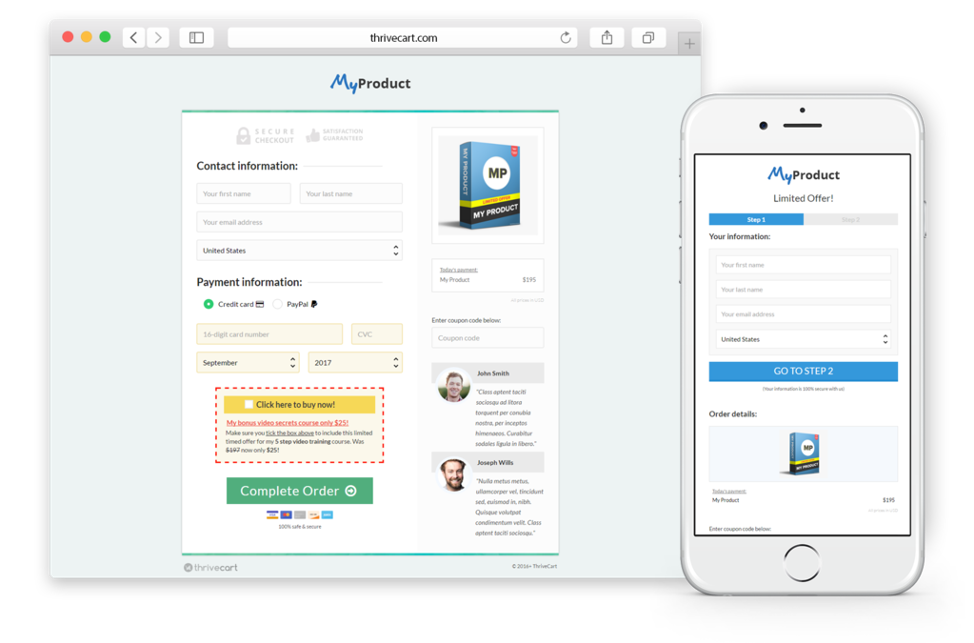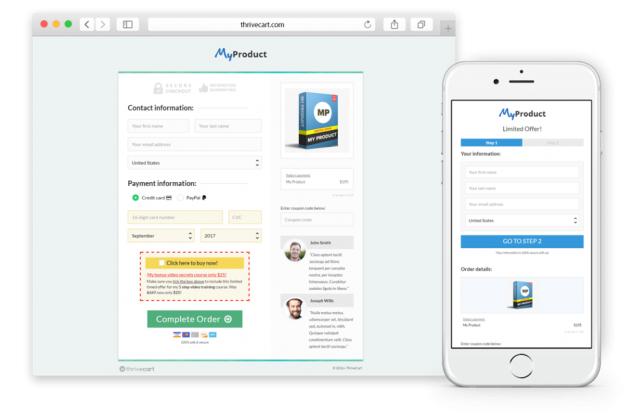 Tired of losing money due to abandoned shopping carts? Want to boost sales by offering upsells, special offers and coupons?
You can do it all with ThriveCart! Their checkout templates are optimized for conversions, meaning they'll start making you money right out of the box.
Other features I love are the built-in funnel builder, embeddable shopping cart (so easy to set up!), and detailed analytics so you always know exactly what's working…and what's not.
Price: Currently $495 for lifetime access, which totally pays for itself in 6 months.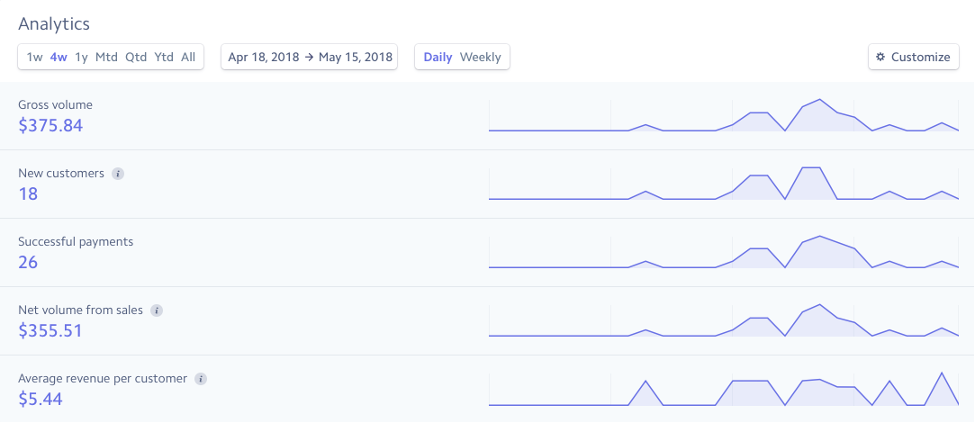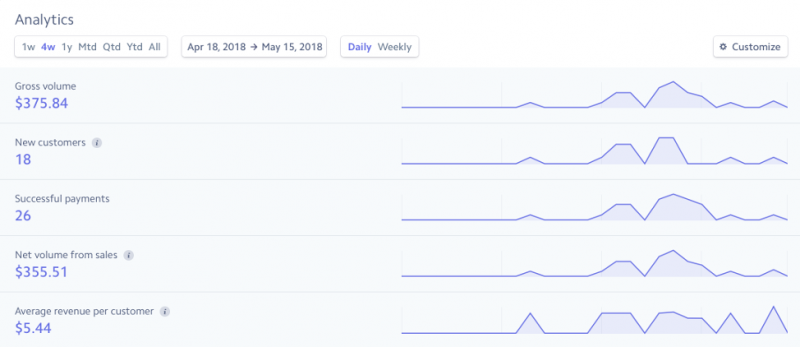 Accepting payments on your website is SO easy with Stripe!
Whether you need to accept one-off payments, want to build an online store, or need to charge your customers a monthly recurring fee, Stripe can do it all.
Want to accept payments from international credit or debit cards, Alipay or even WeChat pay? No problem! Stripe accepts pretty much any type of payment.
Price: Free to set up. Stripe charges a fee of 2.9% + .30 per successful card charge.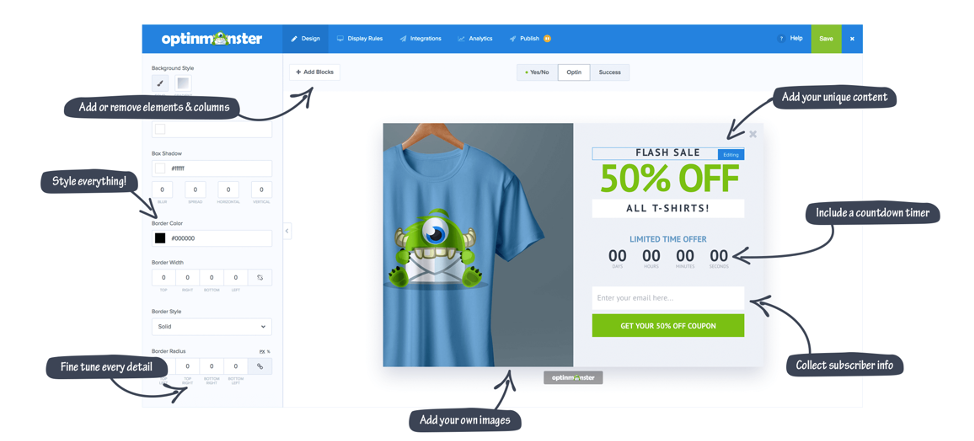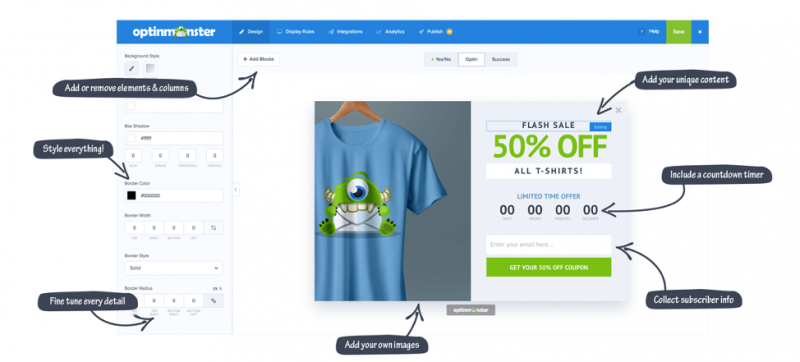 If you're looking to grow your email list, you will LOVE OptinMonster!
It helps you turn website visitors into leads in 3 simple steps: 1) Create an offer using a pre-built template, 2) Set up targeting to personalize your offer to visitors, and 3) Test and adjust your offer.
It's that easy!
Price: Starts at $9/month.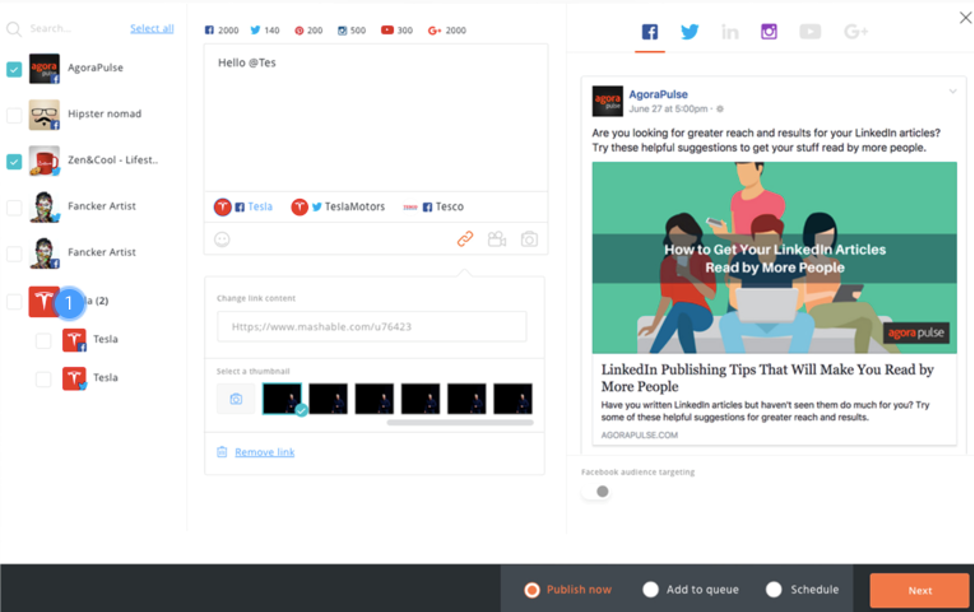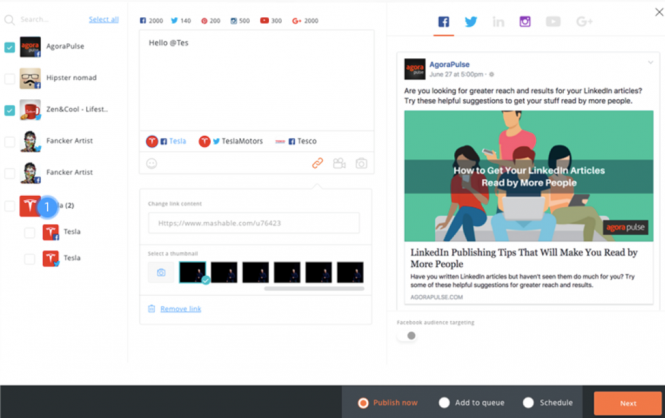 This is an amazing tool for managing your social media all in one place. It's one of my absolute favorite tools – so much so that I'm actually a brand advocate for the company!
Instead of logging in to multiple platforms every day, Agorapulse lets you view posts and messages, monitor social media conversations, publish your posts, and track how your content is performing, all from your Agorapulse dashboard.
For more on how you can use Agorapulse for your business, check out my post 9 Things I Love About Agorapulse.
Price: Plans start at $79 a month when billed annually. If ya wanna save even more, check out this special deal that Agorapulse has created just for my readers – 2 months for FREE! Who doesn't love that?!


While most of you will know all about WordPress, I'd be remiss not to mention it here!
WordPress is an open-source content management system (CMS) that's second to none, in my opinion. It lets you create engaging, dynamic websites with little to no design experience.
And the best part of using WordPress is the ability to customize your site using plugins – many of which are 100% free. Pretty much no matter what feature or functionality you want to add to your site, you'll find a plugin for it!
Want to start using WordPress today? I've laid out step-by-step instructions in my post, How to Start a Blog in 30 Minutes or Less.
Price: Free!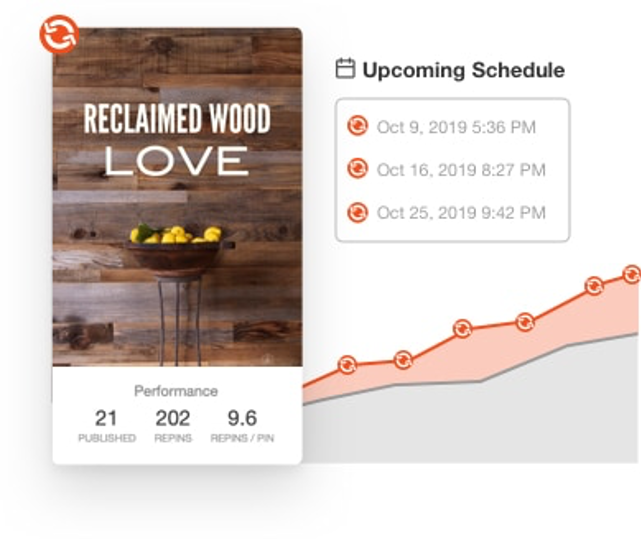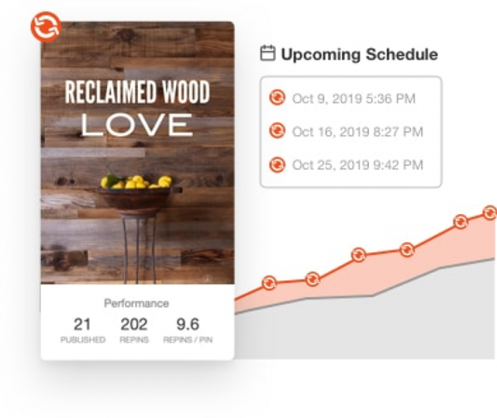 If Pinterest and/or Instagram are a big part of your social media strategy, you're going to LOVE Tailwind!
It's a tool that lets you schedule your posts at the PERFECT times for optimal engagement…and even lets you set certain posts to get reposted on an ongoing basis (this is their "SmartLoop" feature).
Tailwind is also an official Pinterest and Instagram partner, so you can always feel confident that your accounts are in good hands!
Price: Free trial available. Pinterest Plus and Instagram Plus are $9.99 per account, per month each.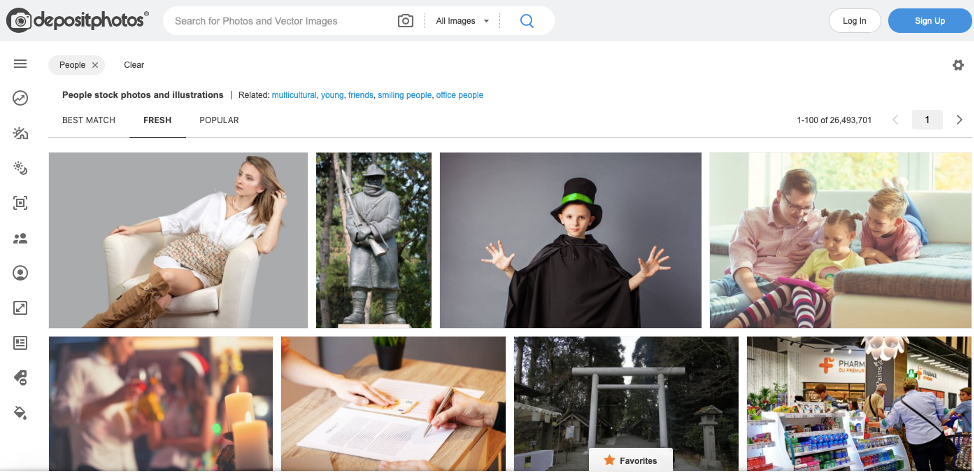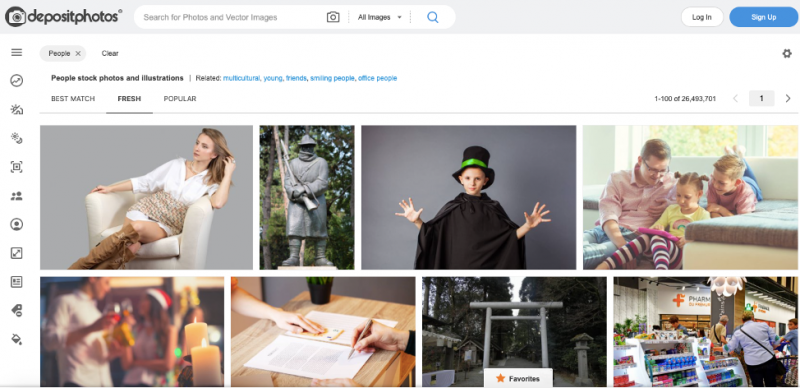 Need amazing images for your website or social media, but don't want to pay an arm and a leg?
Depositphotos is the stock image site we use for finding high-quality photos for our projects. They have a huge inventory of photos, videos, and vector images, and their prices are reasonable, even for business owners or bloggers with smaller budgets.
Price: Their Flexible Plan makes the most sense for small business owners. It includes 30 images for just $29/month.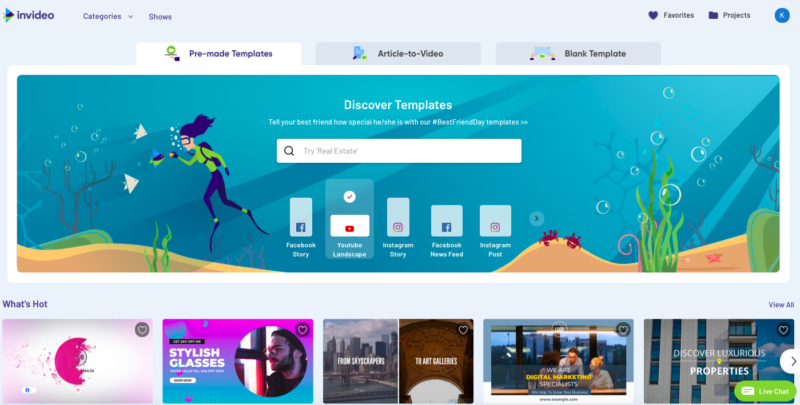 Want to create amazing, high-quality videos for your business, but have no idea where to start?
InVideo is a great tool for creating all sorts of videos, quickly, easily and with no technical skills required!
Choose from one of their (many, many!) templates, then customize with your own text, effects, and music.
For step-by-step instructions for creating your first video with InVideo, check out my post, The #1 Video Tool You Should be Using in Your Business.
Ready to give InVideo a try? InVideo.io is giving my readers 50% off any plan for a limited time. Claim this offer here!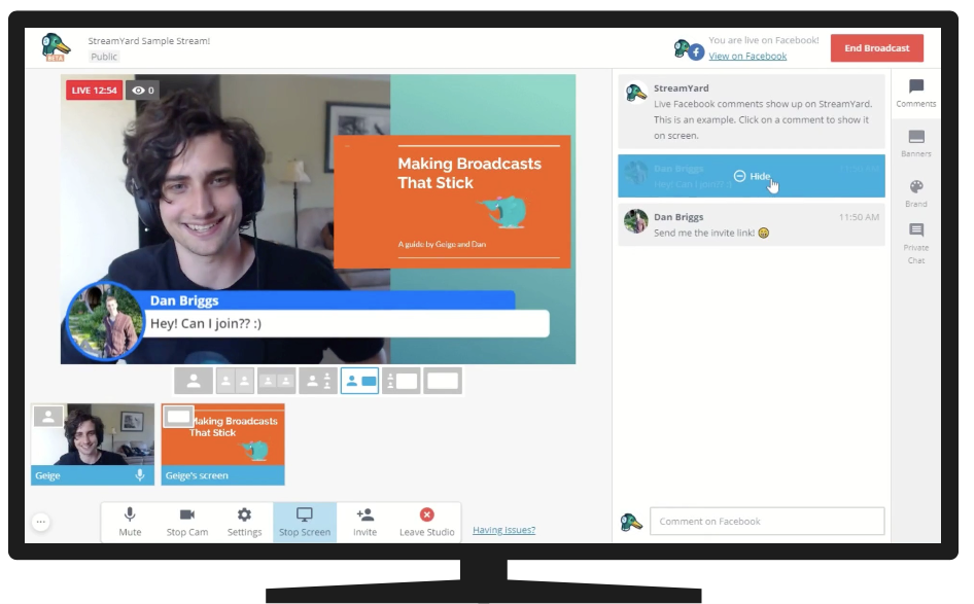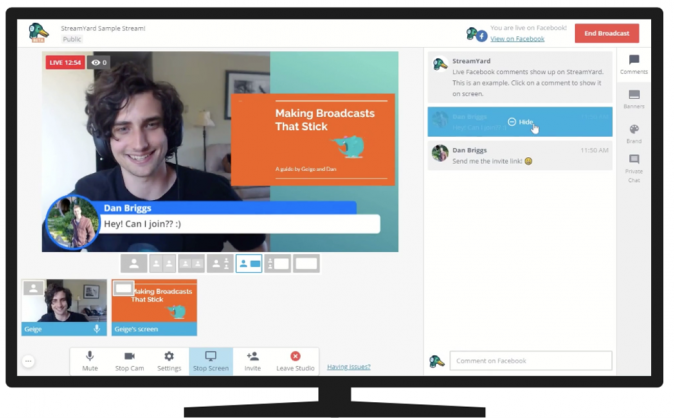 As you probably already know, I highly recommend using live video for your business. However, as you probably also know, the major social networking sites don't offer a ton of features you can use on your lives.
Enter: StreamYard. This app lets you share your screen, stream to multiple platforms simultaneously, and even include clickable calls to action, right within your lives.
If you regularly do lives for your business, this tool will save you a ton of time, money and frustration!
Price: Free for the basic version (comes with StreamYard branding in your streams). Paid plans start at $25/month.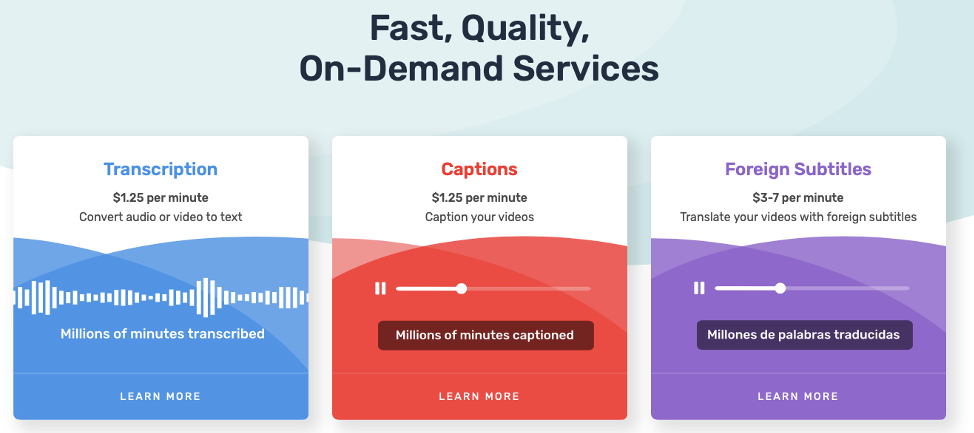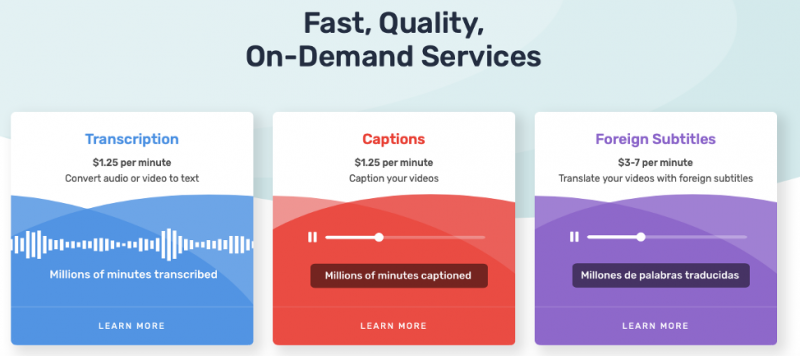 Creating captions and transcriptions of your audio and video content can be a royal pain.
But with Rev.com, you can get all your content captioned or transcribed quickly, easily, and affordably…so you can focus on other, more important parts of your business!
Price: $1.25 per audio minute.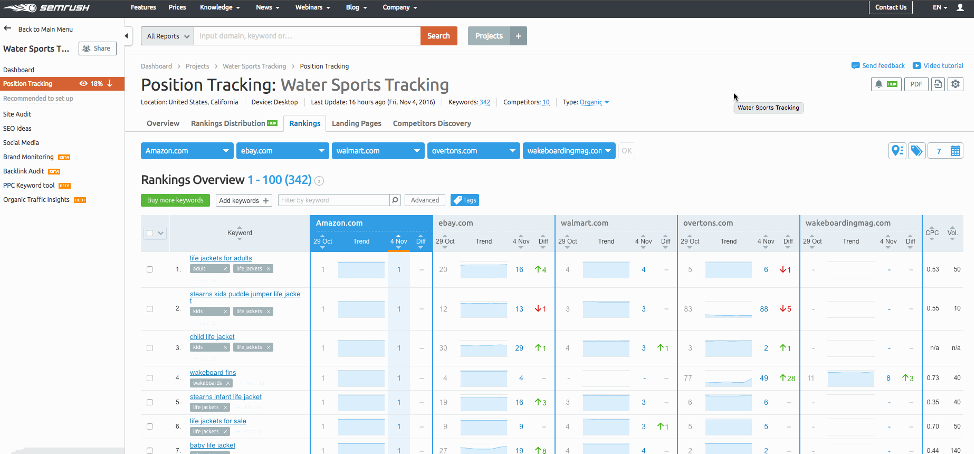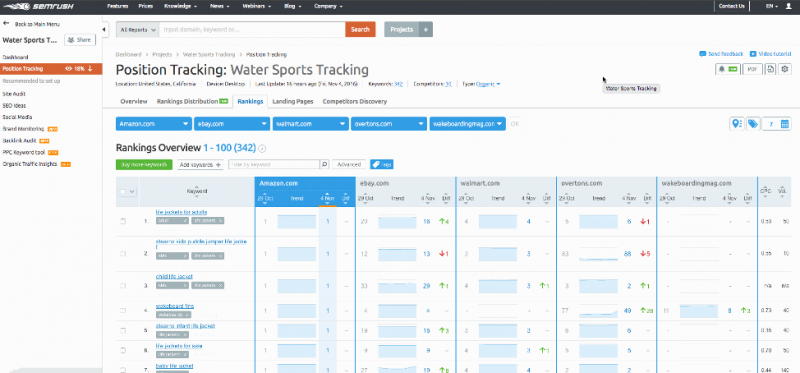 Wish you could rank higher for your keywords? Or want to optimize your website for SEO, but just can't afford to hire an SEO professional?
With SEMrush, you can do your own keyword research, analyze your competitors' SEO strategies, track your own rankings, and much more. It's like an all-in-one, DIY SEO toolbox!
Price: Plans start at $83/month.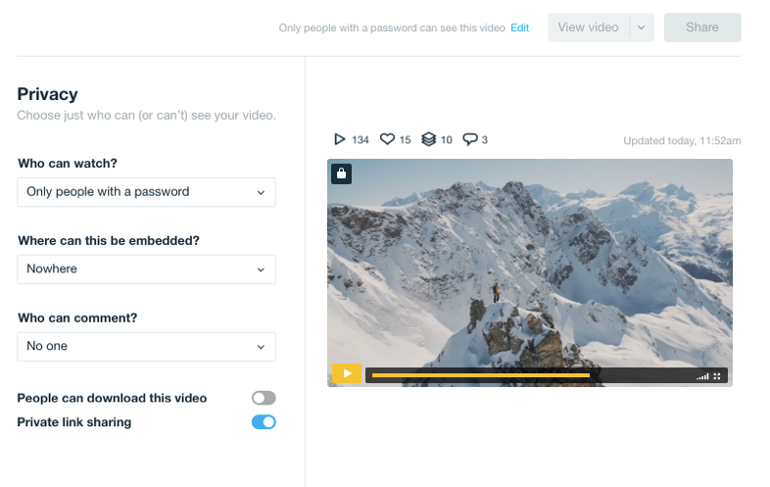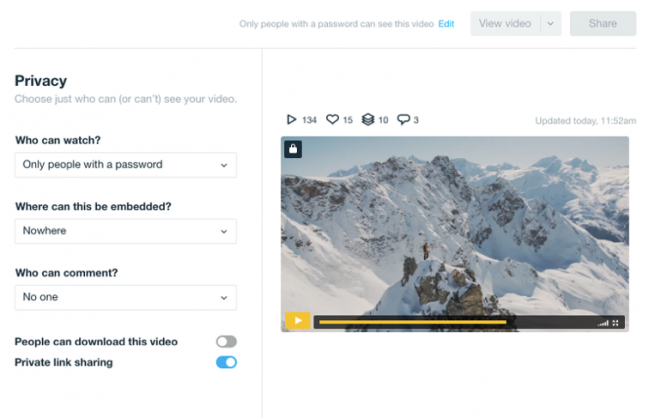 If you regularly create video content for your business but need more functionality than you get with YouTube, you'll definitely want to look into Vimeo.
Vimeo works pretty much just like YouTube, except you get better support, better privacy options, and NO ads.
Price: Free for the basic version. Paid plans (which come with more storage) start at $9/month.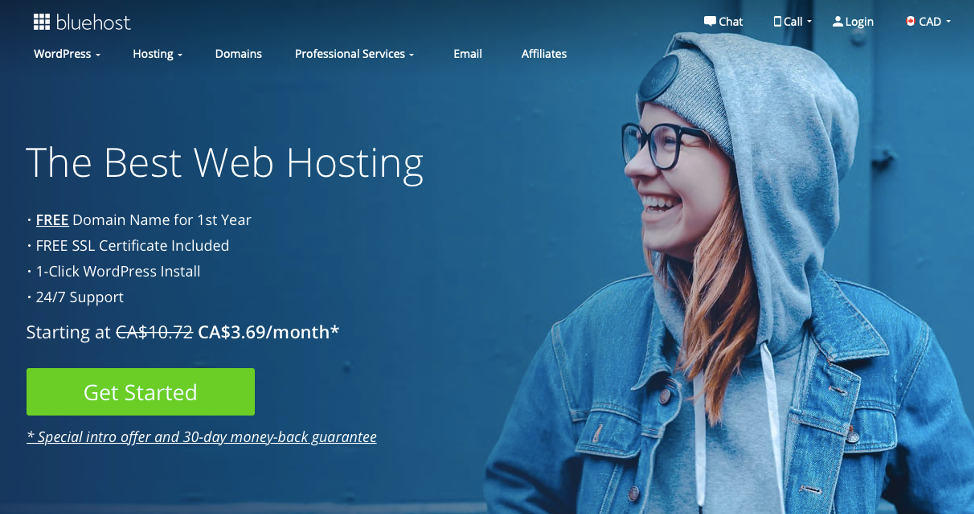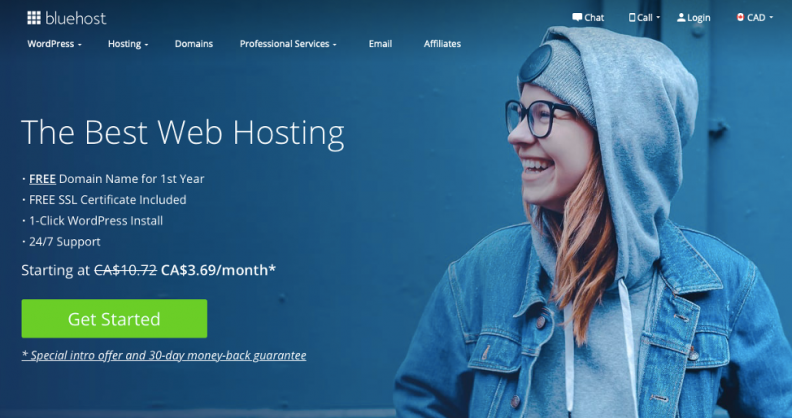 Looking for a reliable, low-cost web host? Look no further than Bluehost. It's the host I recommend for all small business owners, because of their reputation, customer support, and of course…their pricing!
Want to learn more about why I love Bluehost or want to know if it's the right host for you? Check out my post, How to Choose a Webhost: 8-Point Checklist.
Price: As an ambassador for Bluehost, they are offering my readers a special deal of just $3.95 per month for hosting. Click here to find out more!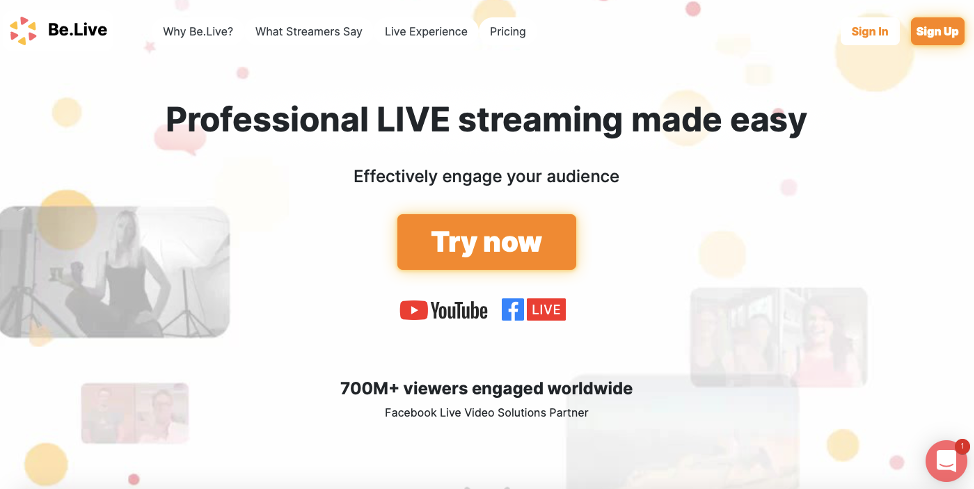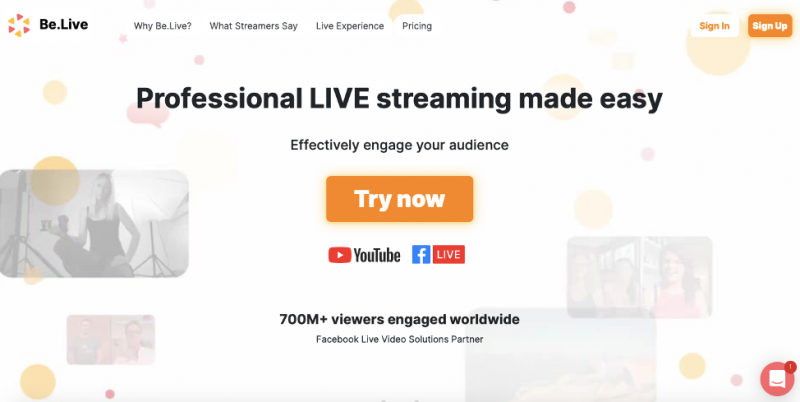 Be.Live is another one of my favorite tools for doing live streams. Unlike when you use the native streams on Facebook and other platforms, Be.Live lets you go live quickly and easily, with almost no setup.
You can even customize your lives with your own logo, colors, and overlays, feature viewer comments on your screen, or show up to 4 people on the screen at once!
Price: The basic version is free, and lets you create up to 3 shows per month. Paid plans start at $24.99/month.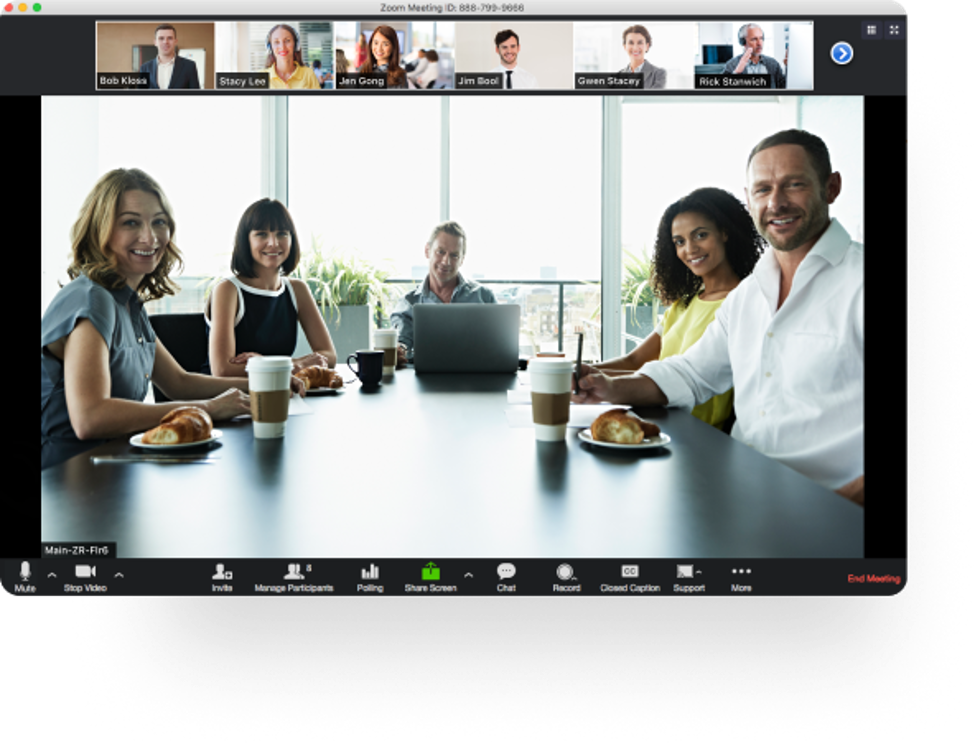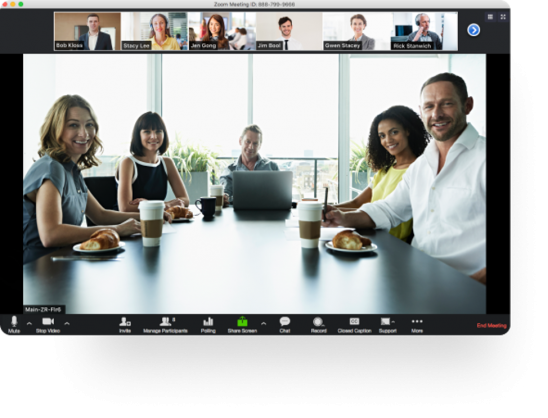 If you do any type of video conferencing, webinars or online meetings, you need to get Zoom.
With Zoom you can share your screen, record your calls and even allow participants to join in by phone.
And the best part is if you want to call someone, they don't even need to download the app: they simply click on a link you send them and you're good to go!
Price: Free for one-on-one meetings, hosting up to 100 participants, and up to 40-minute calls. $14.99-$19.99/month for advanced features like reporting, cloud recording or 40-minute + meetings.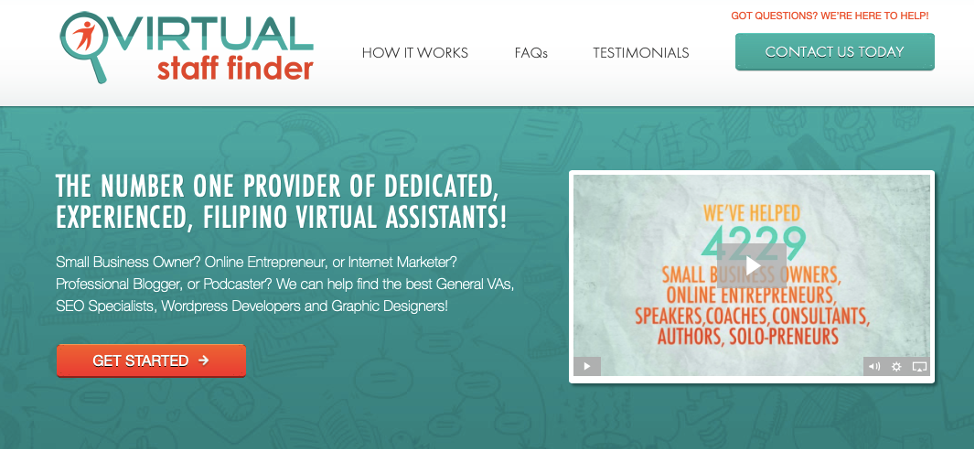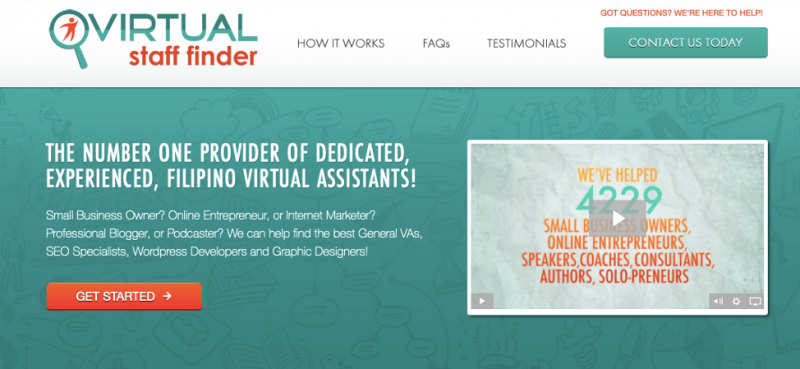 Need to hire extra help for your business? Have no idea where to start, or don't want to waste tons of time and money tracking down the perfect candidate(s)?
Virtual Staff Finder is the tool I use to find highly-qualified virtual assistants…the easy way. Simply sign up, create a job description, and they'll do the rest – providing you with the info for the top 3 candidates so you can interview them.
And all this within 1-2 weeks!
Price: $495 to get matched with one amazing VA.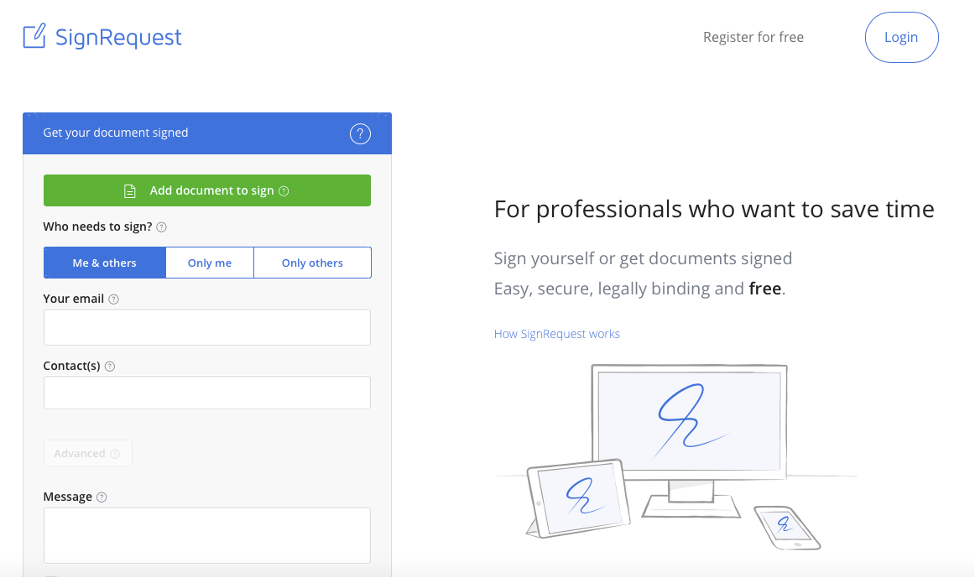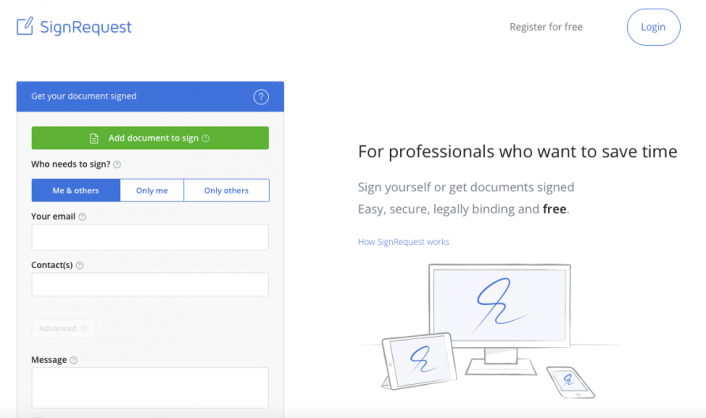 With so many businesses working remotely – or working with clients from all over the world – getting documents signed in a timely manner can be a challenge.
With SignRequest, simply upload your document, specify where you need the signature(s), and it will get sent directly via email to the recipient(s). It's that easy!
And the best part? You can send up to 10 documents per month…free!
Price: Free for 1 user and up to 10 docs per month. Paid plans start at $7 a month.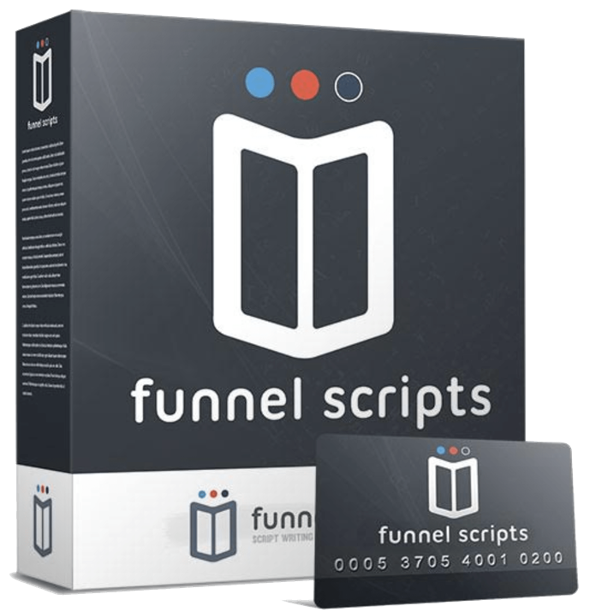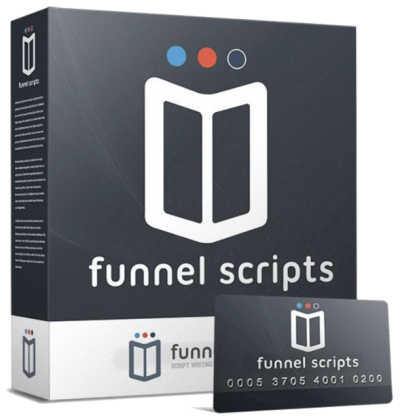 Feel like your sales pages and ads just aren't converting? Wonder how other small business owners create these AH-MAZING emails and scripts…even though they're working with the same budget as you?
Funnel Scripts is a great alternative to hiring an expensive copywriter to create your sales content for you. Instead of hiring someone every time you need a script written, simply grab one of their templates, customize it for your offer, and you're good to go!
Price: $797/year.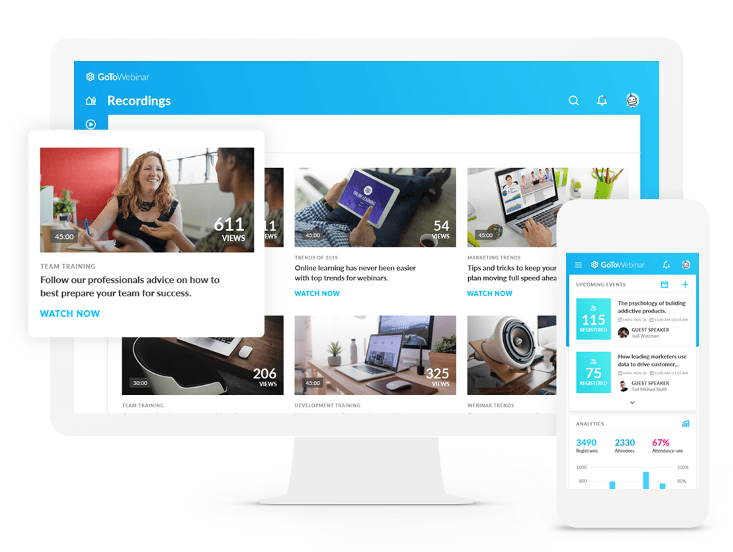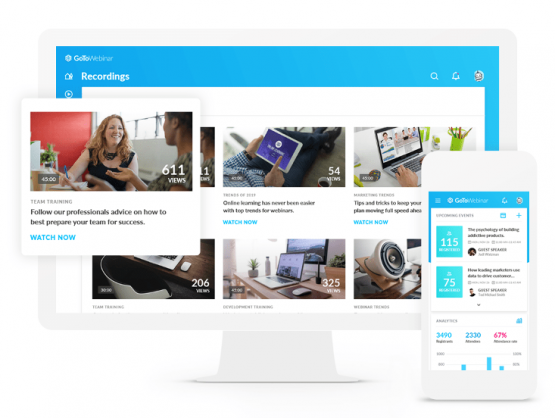 Need to hold webinars or other online events for your business? GoToWebinar is an industry leader when it comes to webinar software.
And not only does it let you deliver your event, it helps with everything that happens before and after your webinar: from inviting attendees, sending reminders, getting analytics from your event, and saving your webinars to your video library.
Price: Free 7-day trial available. Paid plans start at $249/month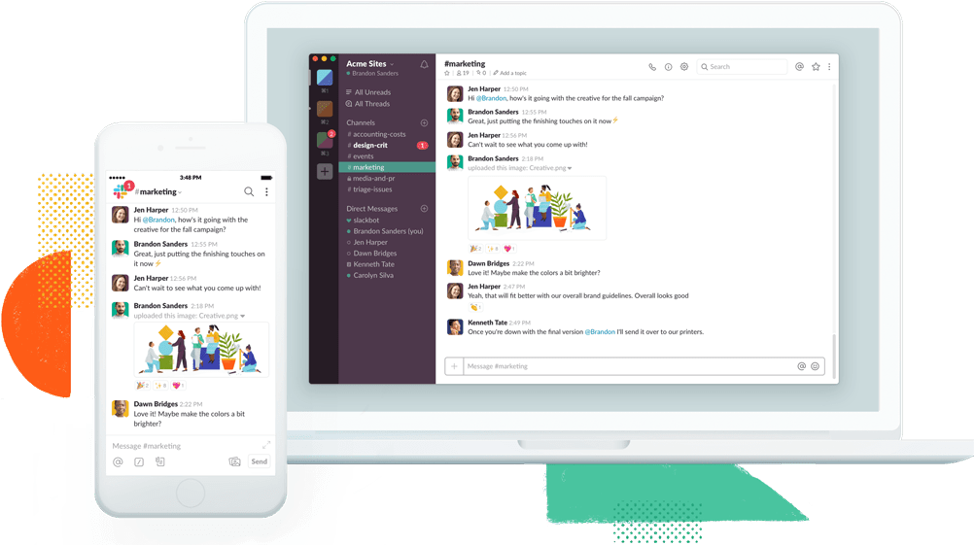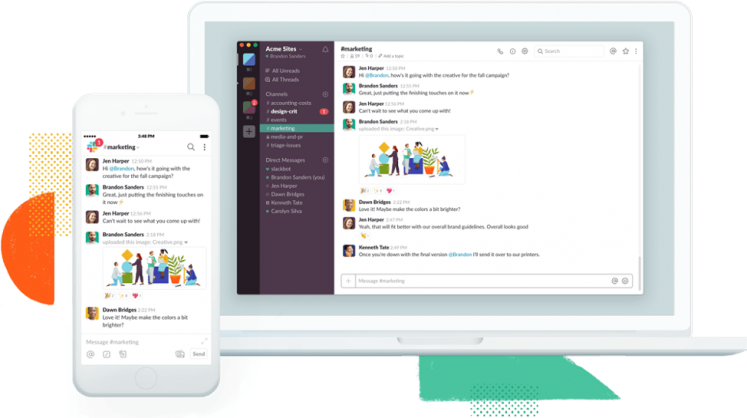 What would I do without Slack?!
Slack is the tool I use to keep my entire team connected at all times. We use it to work on projects together, communicate about time-sensitive issues, send each other private messages and much more.
If you're looking for an inexpensive, user-friendly way to improve communications with your team, you don't need to look any further than Slack!
Price: Free for the basic version, $6.97/month per user for the basic plan and $12.50/month per user for the plus plan.

If you are looking for a managed web hosting solution that specializes in WordPress sites, WPEngine may be the right hosting company for you. WP Engine offers WordPress hosting solutions for all sizes and budgets.
Some features that are unique to WPEngine are:
Genesis Framework included at no additional cost
StudioPress themes: 35+ high-quality StudioPress themes for FREE!
1-Click Tool for setting up development, production and staging environments
Auto Migration Plugin
WPEngine handles ALL the technical aspects of your site – like migrating/moving your site, handling security updates, and just making sure your site is up and running 24/7…meaning you can focus solely on creating awesome content and on building your audience!
Price: Managed WordPress hosting for one site as low as $22/month if billed annually. Take advantage of this special discount just for my readers – 3 months off annual plans!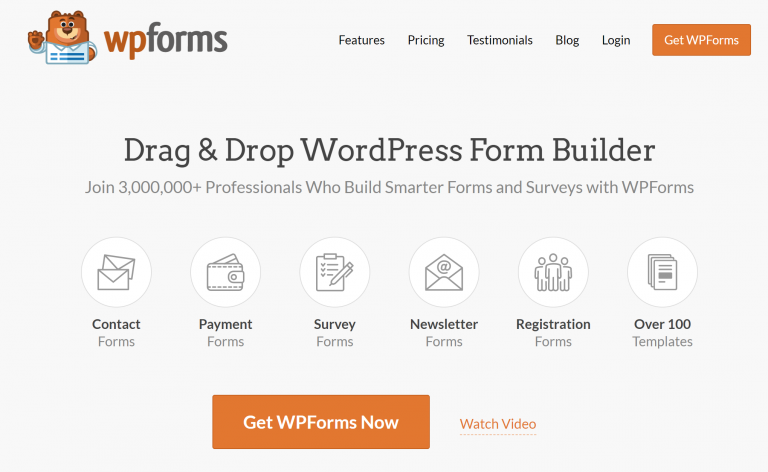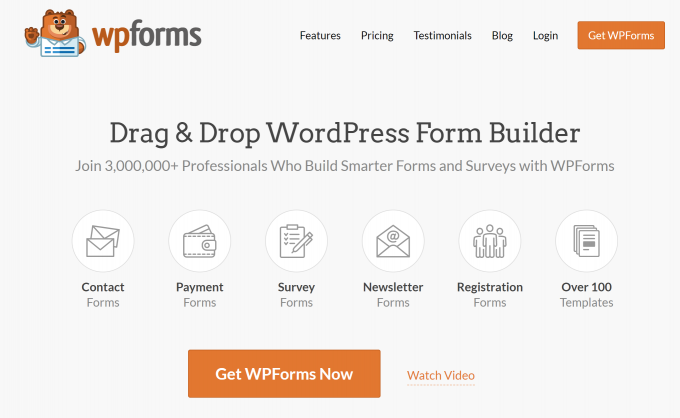 WPForms is a drag and drop WordPress form builder. You can create all kinds of forms including survey forms, registration forms, onboarding forms and so much more.
My team and I use WPForms for creating really beautiful questionnaires and surveys. You can build forms in minutes and not hours with their drag and drop features that require little to no training.
To make it even easier, they have a range of templates for just about anything you can image making it one of the most powerful and user friendly WordPress form builders on the market.
Price: The basic plan starts at just $79/year. They are currently running a limited time offer of 50% OFF all WPForms packages!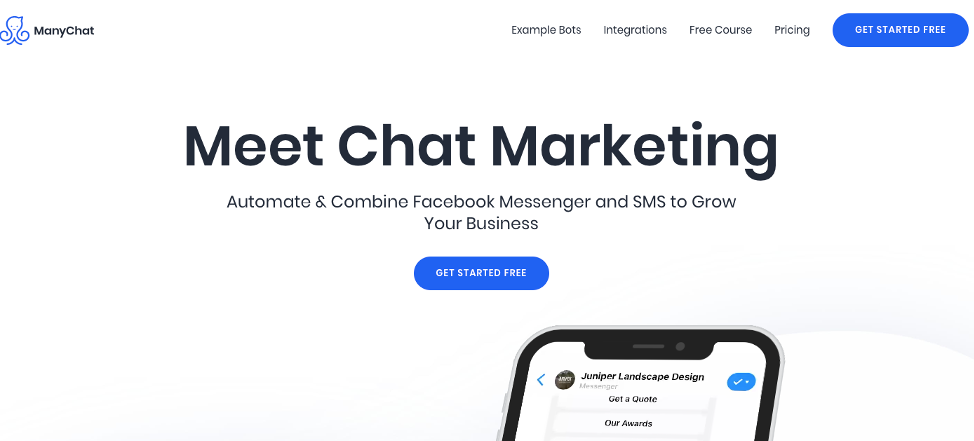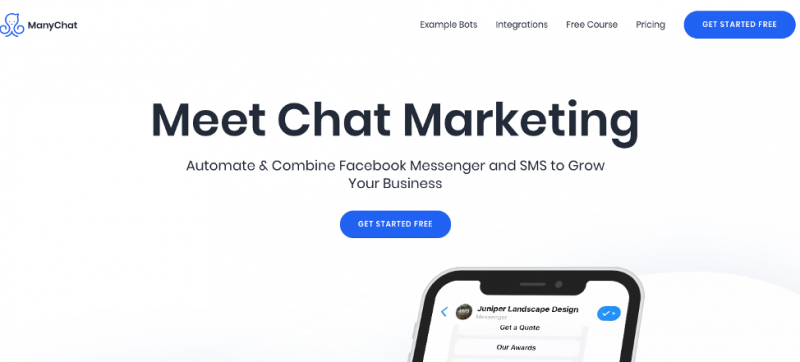 Have you ever wondered how to set up an automated chatbot on Facebook Messenger?
While it may seem like an expensive, time-consuming thing to do, with ManyChat, it's neither of those things! You can literally get your first chatbot set up in minutes, for free, with zero coding skills.
For step-by-step instructions for setting up your first chatbot, check out my post, How to Create Your First Facebook Messenger Chatbot for Free with No Coding.
Price: Free for the basic version, and then you pay based on how many subscribers you have.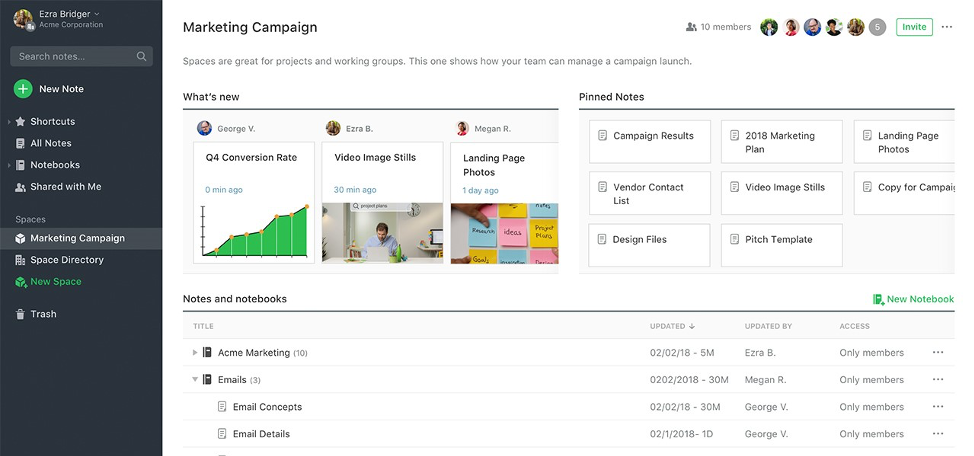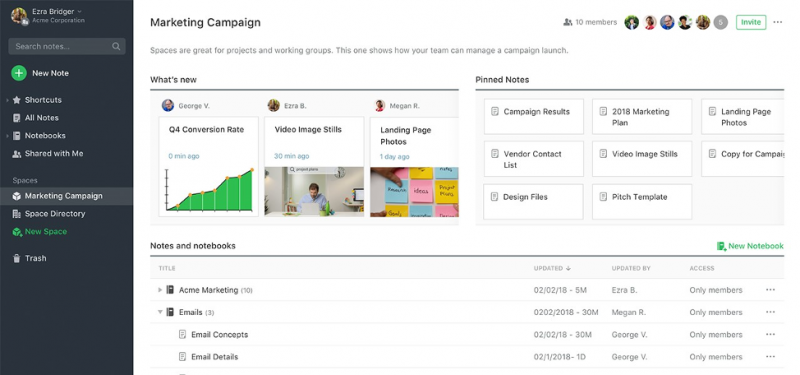 If you have trouble keeping all your "things" organized online, you need to get Evernote!
It's basically a one-stop-shop for collecting anything online: from notes to audio recordings, to charts to links.
And the best part is that you can access Evernote from anywhere, anytime, so your info is always safe and synced.
Price: Free for the basic version, $89.99/year for the premium version.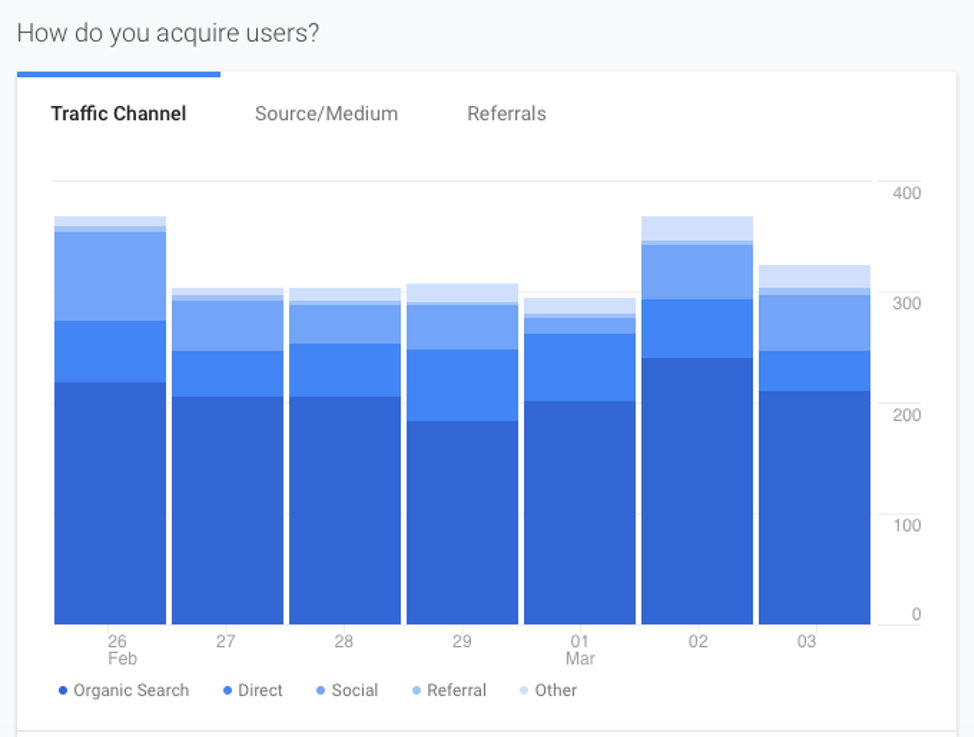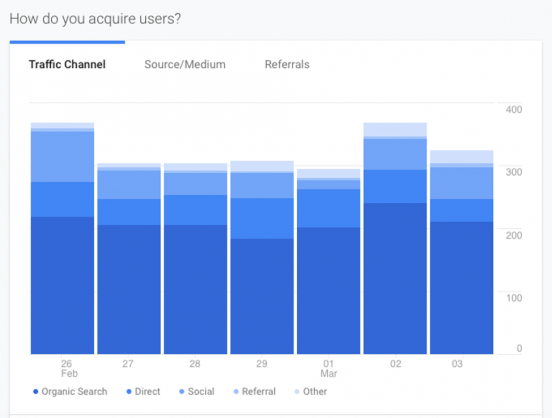 Knowing that you're getting traffic to your website isn't enough! You need to know where your visitors are coming from, how they found you, and what they're doing on your site.
Google Analytics is a free, full-featured analytics tool and, in my opinion, a must-have if you have an online presence!
And if you have a WordPress site and want to really get the most out of GA, consider the free Google Analytics Dashboard for WP (GADWP) plugin which will give you even more features and options than the standard GA!
Price: Free.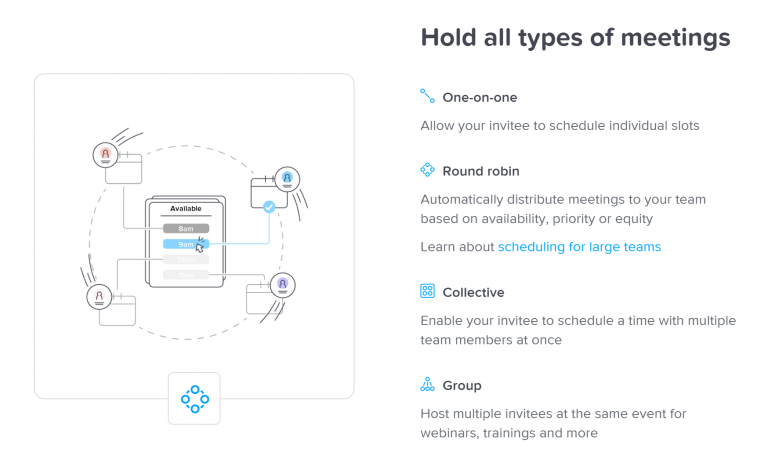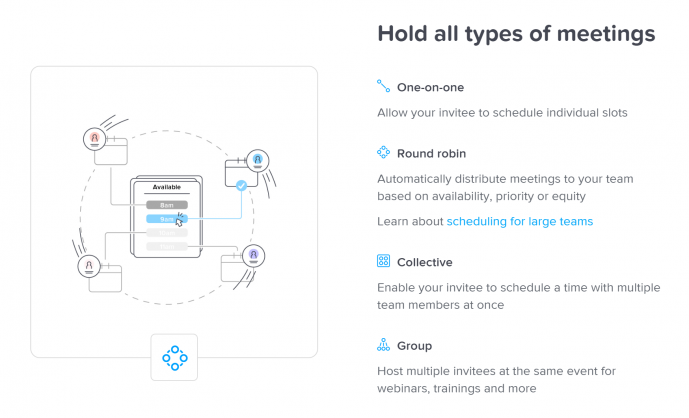 Let's face it , scheduling can be a bear, right? I have used several online scheduling tools over the years but have found that Calendly.com is my favorite!
It's super simple to set up – simply choose your available times and then share your link with anyone who wants to book a time with you. This allows them to go in and self-select an available time. No more back and forth via email trying to find a time that works for both of you! WIN!
YASSS, there is a free version! It increases in pricing if you need more advanced features like multiple calendars and tool integrations.
Price: FREE for 1 calendar integration and goes up to $12/month.
That's it! 35 of the BEST tools out there for small business owners.
How about you? What are your favorite tools? Would love to hear from you! 
About Author