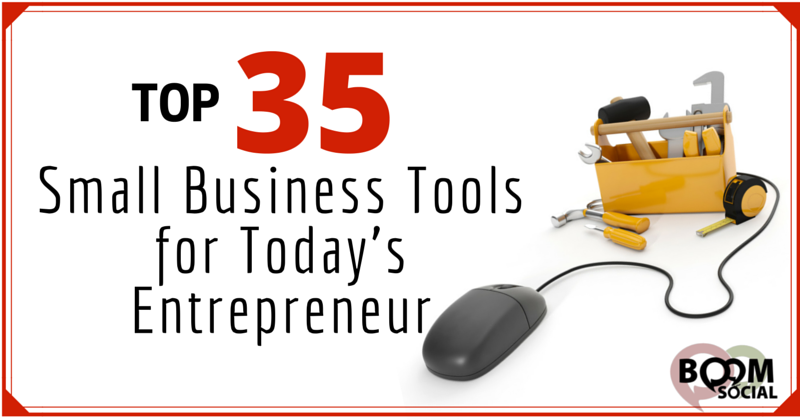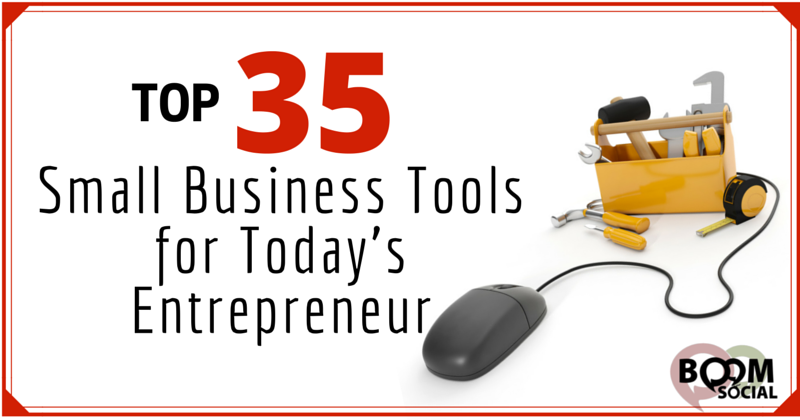 You know I LOVE my tools!
Using the right tools can make all the difference in your small business. They can save you time, make you more effective, and free you up to focus on the parts of your business you actually enjoy.
Following are 35 top small business tools I recommend to all entrepreneurs.
I've tried to include many that are free or low-cost, but the ones here that require a bigger investment are all GREAT value…so don't immediately write them off!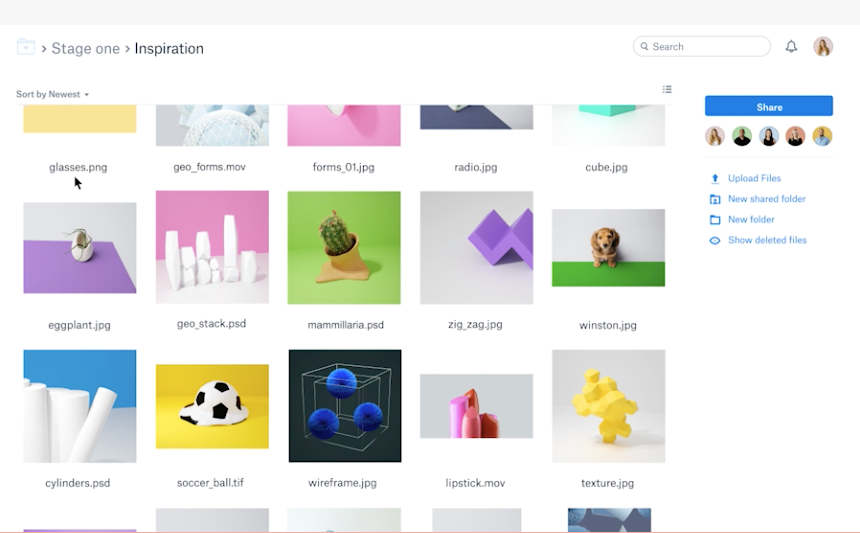 Dropbox is the only tool you'll ever need to keep all your files, documents and projects in one safe, central location.
This means no more worrying about losing important docs if your computer crashes…no more issues sharing work with teammates or clients…and no more wondering, "Now WHERE was that file again??"
It's also perfect for sharing big files like videos or images – because everything is saved in the cloud, there's no need to send huge emails that can clog up your client's inbox!
Price: Dropbox Basic is free, with up to 2GB of space. Other plans range from $10.75/month to $23.25/month.
Canva is my go-to tool for creating eye-catching images for use on my blog and social media.
Canva has tons of free images and templates to choose from, plus thousands more for just a buck each.
Think Canva is just for creating simple graphics? Think again! They offer free (and paid) templates for presentations, worksheets, eBook covers, posters and MUCH more.
Interested in more FREE tools to create amazing eye catching graphics?
Price: Range from free to $1 per picture/template
If you do any type of video conferencing, webinars or online meetings, you need to get Zoom.
With Zoom you can share your screen, record your calls and even allow participants to join in by phone.
And the best part is if you want to call someone, they don't even need to download the app; they simply click on a link you send them and you're good to go!
Price: Free for one-on-one meetings, hosting up to 100 participants, and up to 40-minute calls. $14.99-$19.99/month for advanced features like reporting, cloud recording or 40-minute + meetings.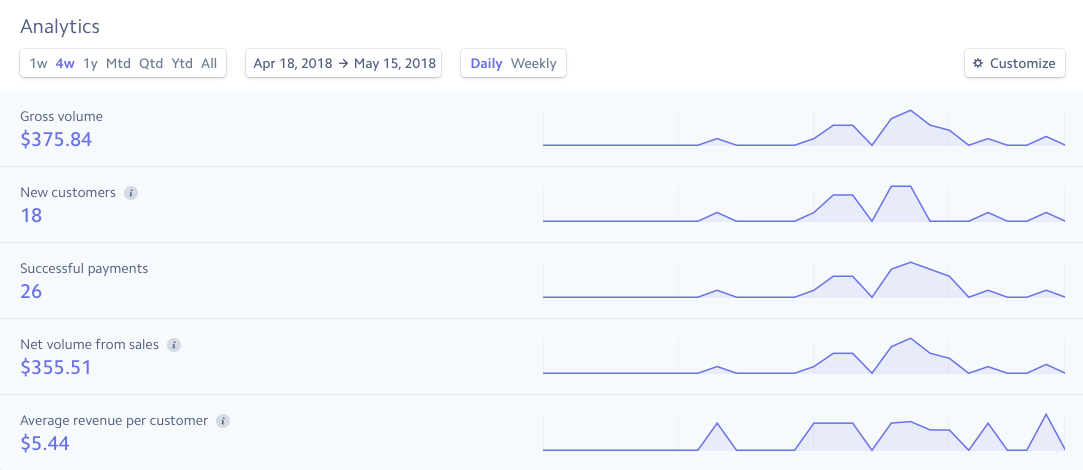 Accepting payments on your website is SO easy with Stripe!
Whether you need to accept one-off payments, want to build an online store, or need to charge your customers a monthly recurring fee, Stripe can do it all.
Want to accept payments from international credit or debit cards, Alipay or even WeChat pay? No problem! Stripe accepts pretty much any type of payment.
Price: Free to set up. Stripe charges a fee of 2.9% + .30 per successful card charge.
Infusionsoft is a full-featured CRM software platform that lets you keep all your customer/client info in one place.
We use Infusionsoft to automate our digital marketing processes, manage our email lists and sell online. While it's definitely not free, it's been worth every penny!
Price: Starts at $80/month for up to 500 contacts, and goes up to just over $300/month for 50,000 contacts.

If your budget doesn't allow for Infusionsoft, aWeber is a great alternative!
aWeber is an email marketing platform that lets you create opt-in boxes for your website, segment your audience for optimal targeting, and send out automated email series.
Price: $19/month for up to 500 subscribers, up to $149/month for 10,000-25,000 subscribers.
Google Docs allows you to create and edit documents, spreadsheets and even presentations from your computer, tablet or phone…all online.
Because you can always access your docs, Google Docs is a great collaboration tool. Chat and comment with your teammates, edit your doc in real-time, and access your revision history at any time…meaning you never have to worry about losing important data!
Price: Free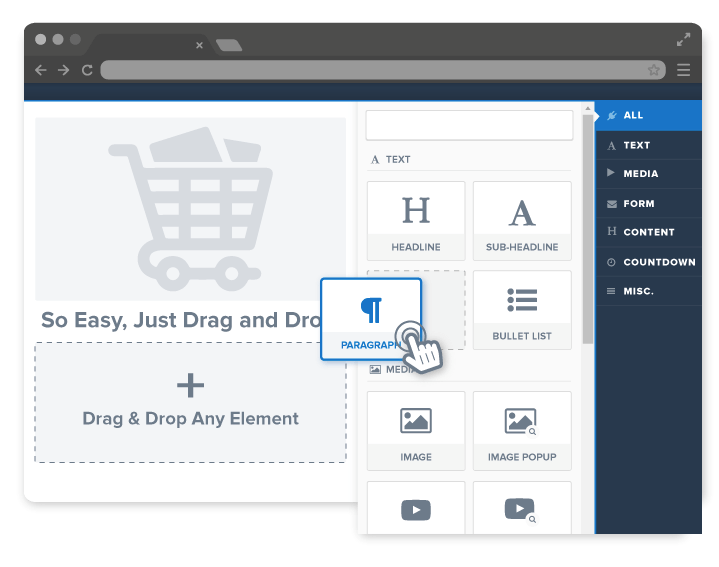 Creating landing pages that actually convert can be a challenge for ANY marketer, not just small business owners.
Fortunately, Click Funnels makes the whole process super easy – simply choose the type of sales funnel you want to use, pick a landing page template, and you're all set!
This tool isn't cheap…but when you consider how much more effective your landing pages will be, you realize you'll make that $$ back in no time!
Price: Starts at $97/month
The process of billing clients, accepting payments, and tracking billable hours can be a HUGE pain the butt!
With Due, you can do all this and more with one simple tool. Basically, if you want to pay someone or get paid by someone, anywhere in the world, Due simplifies and streamlines the entire process
Price: 2.80% transaction fee for US payments, and 2.9% + .30 for international payments. These are some of the lowest transaction rates you'll find!

Tired of creating and sharing content that doesn't get any likes, shares or links?
BuzzSumo helps you find the most shared content for any topic! Very clever platform.
You can filter by competitors' domains, keyword or even content type.  This is a fantastic tool to have in your toolbox!
Price: Starts at $79/month when paid annually.
Post Planner is one of my favorite content curation tools. Not just any type of content but proven, "viral" content, which is a total game changer! I use this tool each and every day.
Post Planner integrates with Facebook, Twitter and Pinterest, so you'll always have a steady stream of highly-engaging content in your social media arsenal!
Price: Starts at just $3/month and goes up to $15/month.

Struggling to find keywords you can use in your blog posts or in your website content?
KWFinder makes it easy to find long tail keywords that are easy to rank for. Simply plug in your topic, and find all the info you could possibly need to know which keyword phrases to target, including:
How many people search for that phrase each month
How hard it would be to rank for that phrase (out of 100)
Related terms you could target
Which websites are currently ranking for those keywords
 Price: Get 5 free (limited) searches each day. To get 100 searches per day, upgrade to the basic package for $29.90/month, or to get 500 searches per day, pay $39.90/month.
Hootsuite has been one of the most popular social media management tools for years now…for good reason.
If you want to schedule your social media posts, manage your content and messages, and track the ROI of your campaigns all in one place – but don't want to invest in enterprise-level tools – Hootsuite may be the right tool for you.
Price: $19/month for the basic version (ideal for most small business owners).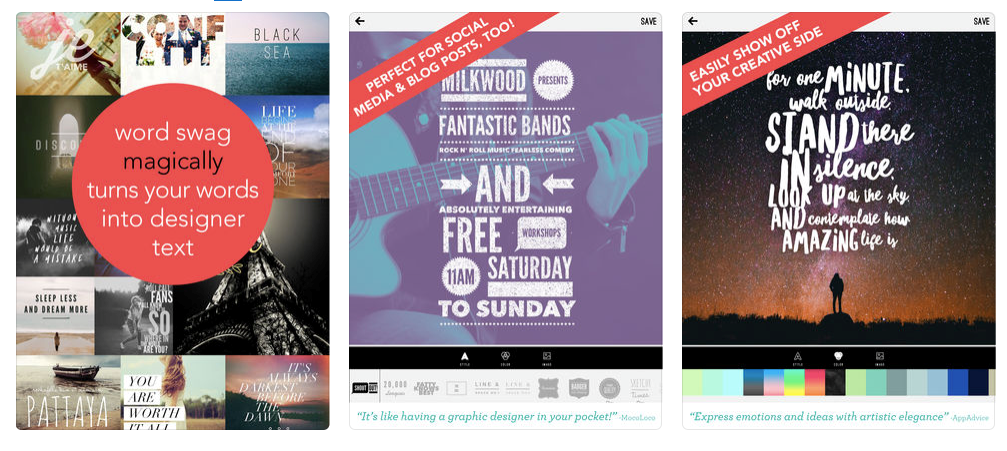 Word Swag is a really neat little tool. It lets you easily create stunning text-based graphics from any device – even your phone or tablet.
Using their built-in templates, fonts and filters, you can create gorgeous text layouts within seconds – no design experience necessary!
You're going to want to try this one, trust me!
Price: $4.99 on the App Store and Google Play.
While there will definitely be times you want to pay for high-quality stock photos for your website or social media, other times a simple, 100% FREE image will be what you're looking for!
Creative Commons Search lets you easily scan through Flikr, Google Images and other image repositories to find images you can use for free.
Price: Free (just be sure to check the fine print on each photo. Some will require you to give attribution, others won't).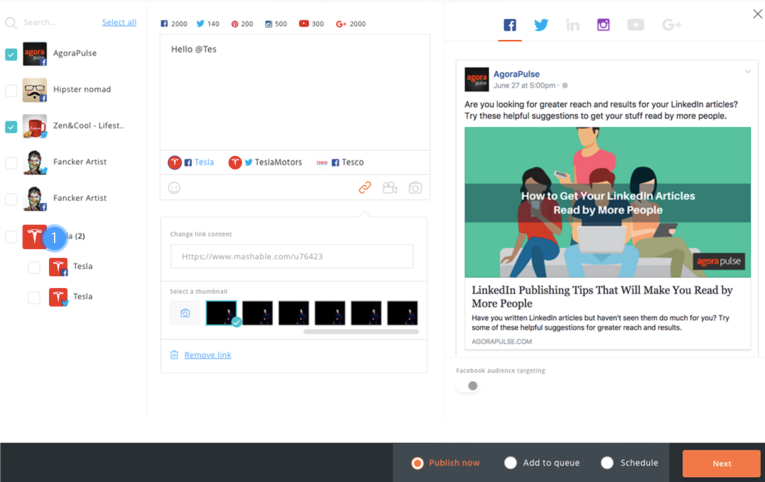 This is another fantastic tool for managing your social media all in one place. It's one of my absolute favorite social media tools – so much so that I'm actually a brand advocate for the company!
Instead of logging in to multiple platforms every day, Agorapulse lets you view posts and messages, monitor social media conversations, publish your posts, and track how your content is performing, all from your Agorapulse dashboard.
For more on how you can use Agorapulse for your business, check out my post 9 Things I Love About Agorapulse.
Price: $49 EUROS/month for the basic version up to $199 EUROS/month for the agency version.
Sweepstakes and contests can be great for getting leads and engagement for your business. BUT, they can also be pretty tricky to implement…especially on social media.
Using Heyo takes all the technical "know how" out of the picture, letting you easily create contests and promotions from any device (even your phone).
Simply choose from one of their pre-made templates, drag and drop different elements to customize it to your liking and then click a button to share it on social media.
Easy peasy!
Price: $25/month for the basic version up to $84/month for standard version.

Have you ever tried to schedule a meeting with two or more people, and found yourself spending WAY too much time trying to decide on a date, time and meeting place?
Doodle lets you quickly create a meeting poll where invitees can choose which options work for them.
And once a decision has been made, Doodle automatically syncs all your events into your calendar for even greater efficiency.
Price: Free for the basic version, $39/year for the premium version.
Knowing that you're getting traffic to your website isn't enough! You need to know where your visitors are coming from, how they found you, and what they're doing on your site.
Google Analytics is a free, full-featured analytics tool and, in my opinion, a must have if you have an online presence!
And if you have a WordPress site and want to really get the most out of GA, consider the free Google Analytics Dashboard for WP (GADWP) plugin which will give you even more features and options than the standard GA!
Price: Free for both Google Analytics and the GADWP plugin.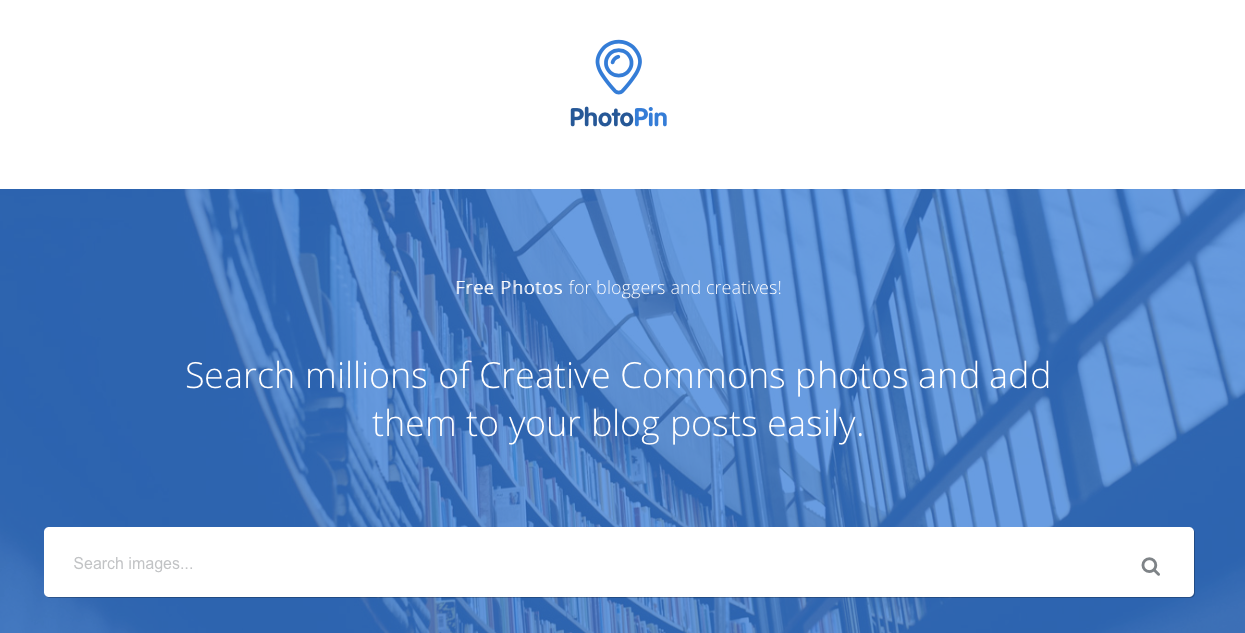 Photo Pin in another simple, free tool for finding images for your blog or social media.
Simply type in what you're looking for, find an image you like, and click Get Photo.
You can then immediately download the image, AND copy the code required for attribution. No messing around with trying to figure out, "CAN I use this image, and if so, how do I give proper attribution?"
Price: Free
If you're a high-frequency poster on social media, you will definitely want to check out Social Oomph.
While there are other great tools that allow you to schedule social media posts, Social Oomph has an added benefit of allowing you to save and re-use posts.
While not the fanciest-looking tool, it will save high-volume social media marketers loads of time.
Price: The basic Twitter version is free. If you want to use it on other platforms (like Facebook, Pinterest, etc.), you'll have to upgrade to the professional version which costs $17.97/month.

As business owners, it's WAY too easy to get distracted online. This little tool can make all the difference!
It helps you see exactly where you spend your time so that you can adjust accordingly.
Example: If you're spending 3 hours a day watching Buzzfeed videos on Facebook, Rescue Time is going to catch you :-)!
Seriously…it's a great way to see where your time is going!
Price: Free for the basic version, and $6.75/month for the premium version.
Feeling a bit stuck when it comes to growing your Instagram following?
SocialDrift can help…but it's more than just your average Instagram scheduling or monitoring tool.
Instead, SocialDrift uses Artificial Intelligence to track down your ideal followers; then you simply choose the activities you want, and the tool will actually perform them for you!
Price: $13 per week, or $39 per month.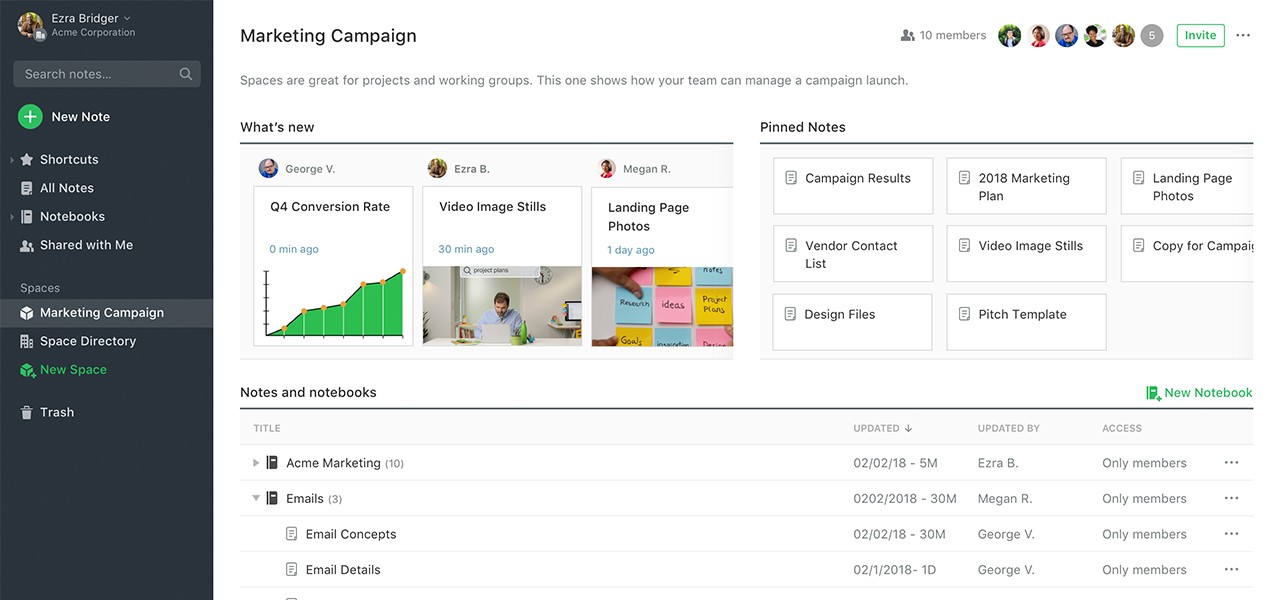 If you have trouble keeping all your "things" organized online, you need to get Evernote!
It's basically a one-stop shop for collecting anything online: from notes, to audio recordings, to charts to links.
And the best part is that you can access Evernote from anywhere, anytime, so your info is always safe and synced.
Price: Free for the basic version, $89.99/year for the premium version.
If you're a Twitter power user, you'll definitely want to check out ManageFlitter!
It will help you easily find new people to follow, see who has unfollowed you, and find the best times to post based on when your followers are most active.
I also love their powerful analytics tools that you let turn your tweeting into a fine art!
Price: Free for a basic account or $12/month for the pro account.

While most of you will know all about WordPress, I'd be remiss not to mention it here!
WordPress is an open-source content management system (CMS) that's second to none, in my opinion. It lets you create engaging, dynamic websites with little to no design experience.
And the best part of using WordPress is the ability to customize your site using plugins – many of which are 100% free. Pretty much no matter what feature or functionality you want to add to your site, you'll find a plugin for it!
Want to start using WordPress today? I've laid out step-by-step instructions in my post, How to Start a Blog in 30 Minutes or Less.
Price: Free
Do you ever wish you could get a more in-depth view of your website visitors…more in-depth than Google Analytics can offer you?
Quantcast is a tool that can do just that. Their "Measure" feature gives you invaluable insights into your audience, including demographics, engagement, shopping interests, and even political affiliation.
Price: Free for the basic version.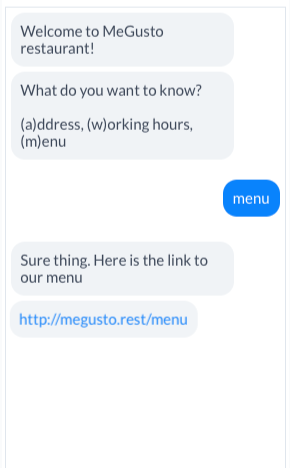 Have you ever wondered how to set up an automated chatbot on Facebook Messenger?
While it may seem like an expensive, time-consuming thing to do, with ManyChat, it's neither of those things! You can literally get your first chatbot set up in minutes, for free, with zero coding skills.
For step-by-step instructions for setting up your first chatbot, check out my post, How to Create Your First Facebook Messenger Chatbot for Free with No Coding.
Price: Free for the basic version, and then you pay based on how many subscribers you have.
If you store any type of big files on your website – like videos, high-res images or other downloadable files – you may find that you quickly use up the storage space your web host gives you.
This is why so many businesses use Amazon S3 to host these files. It lets you have as many files as you want, all without slowing down your site or costing you overuse charges from your web host.
Price: You can get started for free! As you use more space, you start paying on an add-as-you-grow basis.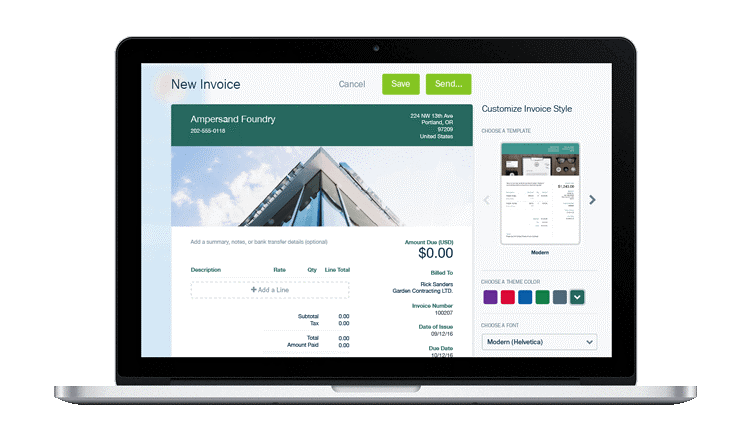 Freshbooks is another great online billing and time tracking tool used by small business owners across the globe.
It can also be used as your primary bookkeeping software – and since all your data is safely stored in the cloud, you can access your books and invoices anywhere, on any device.
I also love that it's super affordable, so any small business owner can afford to have accurate, accessible records!
Price: The Lite version costs just $15/month, and the Plus version costs $25/month.
What would I do without Slack?!
Slack is the tool I use to keep my entire team connected at all times. We use it to work on projects together, communicate about time-sensitive issues, send each other private messages and much more.
If you're looking for an inexpensive, user-friendly way to improve communications with your team, you don't need to look any further than Slack!
Price: Free for the basic version, $6.97/month per user for the basic plan and $12.50/month per user for the plus plan.

Do you ever wonder how your competitors always seem to get mentioned in the media?
They may have already figured out the secret to small business PR success: HARO (Help a Reporter Out).
This free service connects you with reporters who are looking for sources for their articles, TV shows or websites. Simply respond to any queries that are relevant to you, then sit back and let the media mentions flow!
Price: Free
I love SurveyMonkey for creating really beautiful questionnaires and surveys. Unfortunately, if you need more than what their free plan offers, you're going to need to pay a monthly subscription fee.
This is why I LOVE Google Forms! You can create an unlimited number of forms and receive an unlimited number of responses, all for free.
While the range of templates isn't amazing and you can't customize the look of your forms the way you can with paid services, the price and ease of use make this my top pick for conducting your own surveys.
Price: Free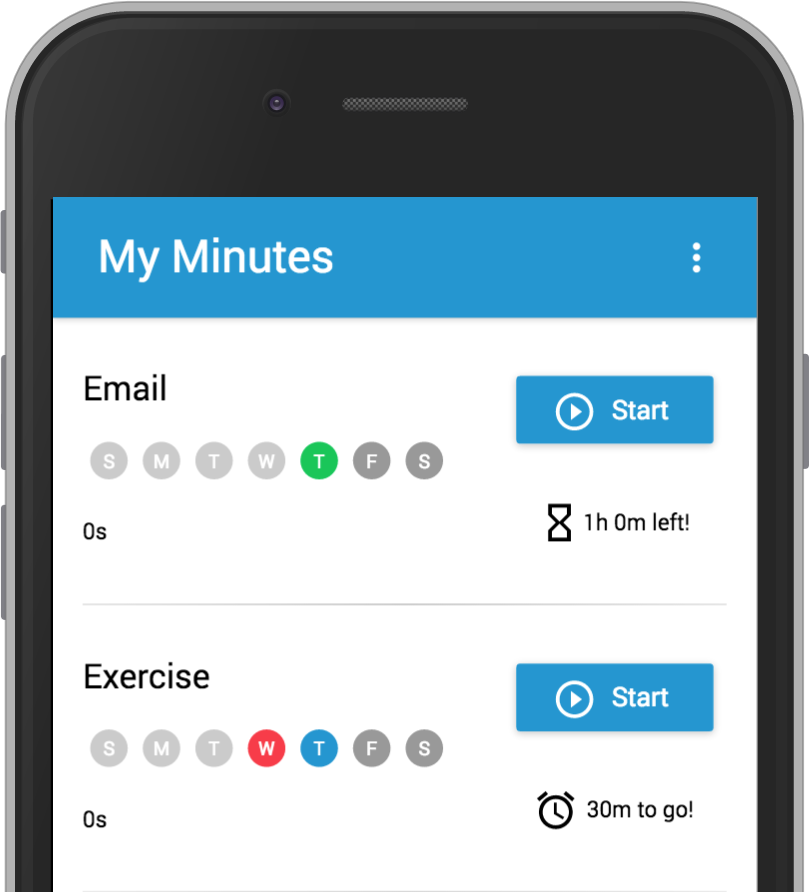 Do you ever wonder where all your time goes during the day – both online and offline?
My Minutes is a simple app that lets you set goals for how you want to spend your time.
For instance, you can tell the app that you want to spend 30 minutes each day exercising, 1 hour checking Facebook and 3 hours doing client work.
In this way, you'll know where every minute goes…and can also decide exactly how much time you want to allot to each.
Price: $2.99 in the App Store.
If you run a local store or have any type of in-person element to your business, accepting payments can get a bit tricky.
Fortunately, Square gives you the ability to accept credit card payments anywhere using just your phone and a free magstrip reader.
And using the Square POS (point of sale) tool, you get even more options: including the ability to accept cash or debit cards, sell gift cards, send invoices and much more.
Price: Starts at 2.75% per swipe or tap.
That's it! 35 of the BEST tools out there for small business owners.
How about you? What are your favorite tools? Would love to hear from you!